Women's Tartan: Undiscovered Scotland with Amy Spencer
Women's Tartan: Amy Spencer
spring summer 2019
Meet Amy Spencer. Known for her effortlessly-chic, open-book style blog 'The Little Magpie', this bonny lass captivates her following with her style, charm and honesty – a true beauty. We caught up with Amy, on the Isle of Skye, to learn more about her and get her scoop on our new Tartan Womenswear collection.
Passion Turned Career
I started blogging around eight years ago when I was at university. I absolutely loved to write so it became almost like a bit of a diary for me. I'd do essays all day and then come home at night to do, well, more writing. And it just grew from there, really!
A Day in the Life Of
My day-to-day changes all the time, to be honest. Some days I'm on a shoot. Some days I'm abroad working on a travel piece. Some days I'm at home catching up on emails and making trips to the fridge every two minutes.
Proud Scottish Heritage
A lot of my work happens in and around Scotland — it's an incredible place. One of the things I love most is how green it is – even when you're in a city you're never more than half an hour's drive away from hills and mountains or a beach. That, and Irn Bru (old recipe, of course).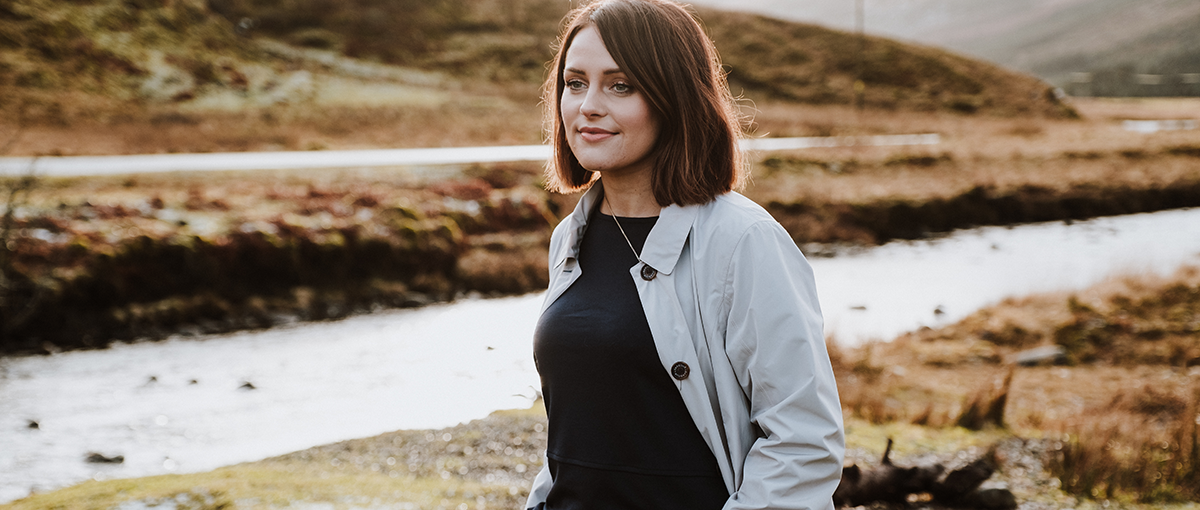 ---
On Set: The Isle of Skye
I'd never actually been to Skye before so I was really looking forward to shooting here and it didn't disappoint! The scenery is absolutely beautiful, from the mountains to the amazing sunrises, and the people are so, so lovely too.
The Power of Fashion
Fashion is a huge part of my life — It's a great way to express yourself and have some fun with. If I'm feeling a bit rubbish in myself it helps as a wee pick-me-up to put on something I feel nice in. Plus, clothes are fun! I love people like Harry Styles who play with fashion and don't take it too seriously (that's the only reason — nothing to do with his beautiful face).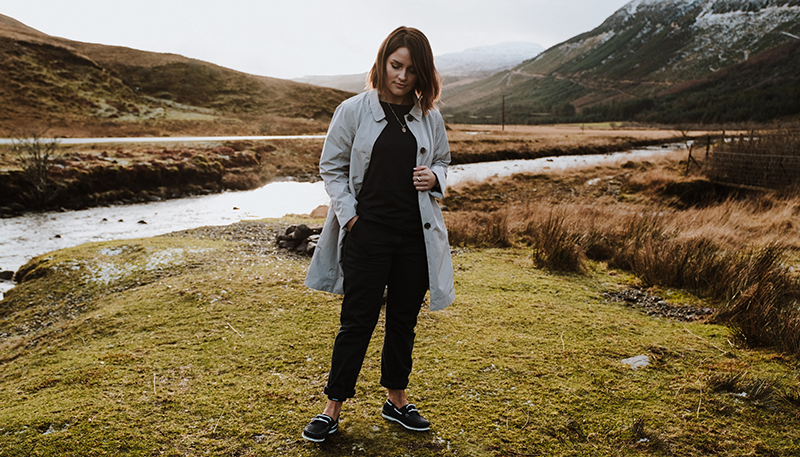 ---
---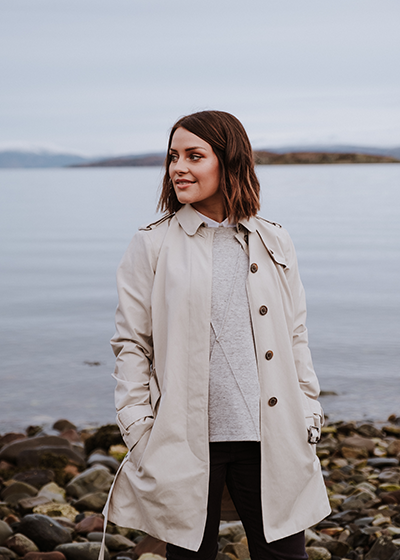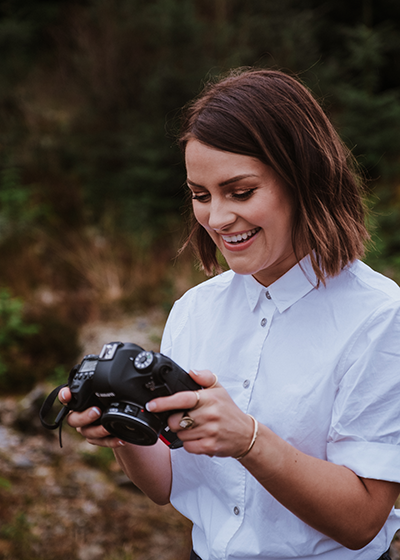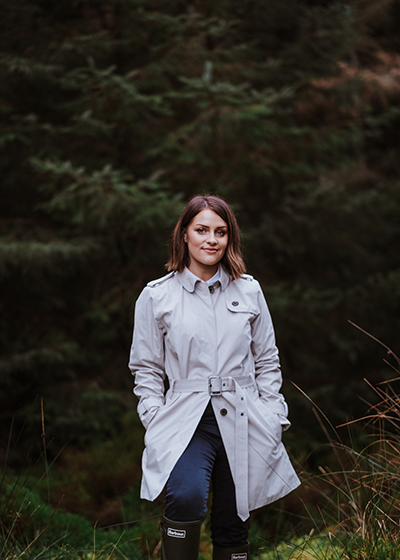 Confidence — a Word of Advice 
A great way to boost your confidence is to start saving images that make you feel inspired! I have photos upon photos stored that I go and have a look at whenever I'm feeling a bit stumped for ideas and it almost always helps.
The SS19 Barbour Tartan collection
I absolutely love the Babbity and the Quarry jackets, which both have a great fit to them. They're nice and lightweight for warm spring or layering over jumpers on those chillier days.
Preparing Outfits for a Shoot
For a shoot, I either start with one item I'd really like to style and then build an outfit around it, or I'll have a theme (say 'suits' or 'petite-wear') and build a lookbook around that. We'll normally have a rough idea of what shots we'd like to take and where we'd like to shoot beforehand, but sometimes it's just a case of wandering around until you find the spot!
Styling the new Tartan Shirts
I think the Tartan Shirts look great tucked in some high-waisted stonewash jeans with ankle boots and a suede jacket! That, or left unbuttoned over a t-shirt paired with some denim shorts for a classic summer/festival look.
Closing Fashion Wisdom
When it comes to your style, don't overthink it! If you like it and it makes you feel good, wear it. Another tip — specifically for my fellow petite friends — if your jeans are too long, cut them! If the frayed look is good for the Olsens it's good enough for us.
Discover more about 'Undiscovered Scotland' and the Women's Tartan collection here.
---