Steel Tartan: Q&A with John of 'The Everyday Man'
Steel Tartan: Q&A with John of 'The Everyday Man'
spring summer 2019
John Robertson — Editor of popular online publication, The Everyday Man — is a born and bred Scotsman who, through his online readership, enlightens his following with Scotland's latest and greatest food, fashion, fitness and all manner of lifestyle wonders. We caught up with John in the majesty of the Scottish Highlands to learn more about him and his proud heritage.
What led you to setting up one of the UK's most influential, online lifestyle publications for men?
It was actually a friend who talked me into starting my blog. Back then (early 2012), I wasn't actually too familiar with blogs or what they were. I used Twitter a lot though and I suppose my tweets and posts were in a way a bit like mini blog posts — although limited to 140 characters at the time. She (my friend) was starting a blog of her own and thought that I should do something similar, so I did.
Tell us about the average day, in the life of an editor in Glasgow?
To be honest there isn't one — it's the thing that I love the most about this job.
If I'm not travelling then my routine is a lot more structured, but it all depends on what projects I'm working on from week to week. I work from home a lot of the time, which is nice, but I don't stick to set hours or a set routine.
What inspired you to work for yourself?
It kind of happened by accident if I'm honest. When I started The Everyday Man, it was never meant to be anything more than a hobby, but over time and with the continued focus on digital platforms as a form of media it took off and grew into my full-time job. I quite like that it happened this way, as I didn't go through the stress period of trying to make a business work — it was more organic.
---
Your surname, Robertson, is descendant from the Clan Donnachaidh — what makes you proud to be Scottish? 
I'm equally proud to be Scottish and British. I think for such a small island/country the impact that our ancestors have had on the wider world is quite remarkable. I mean, when you think that the telephone, television, tarmac roads, the first police force, golf and much much more all started off life in Scotland, that is pretty remarkable!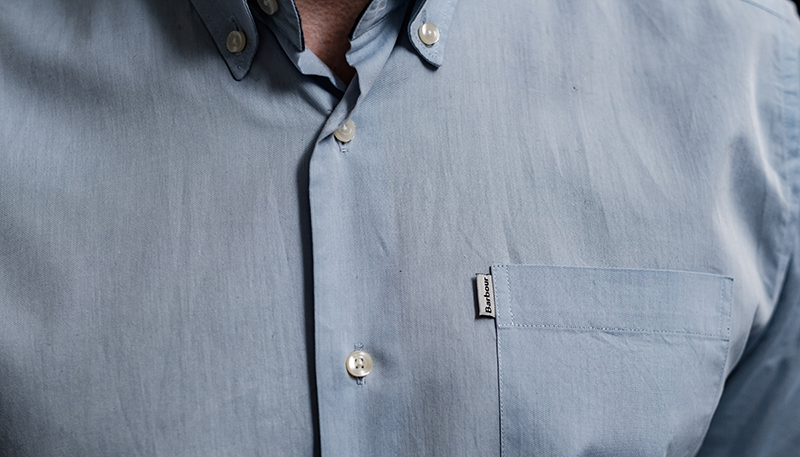 ---
---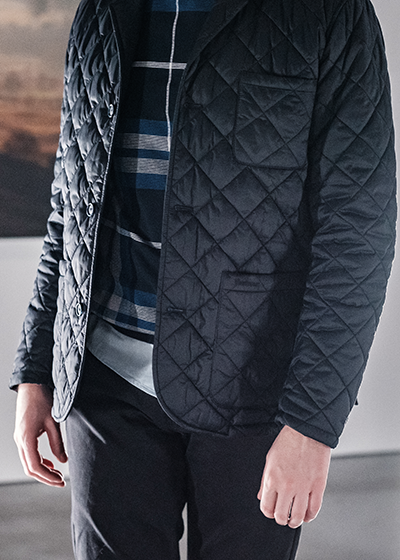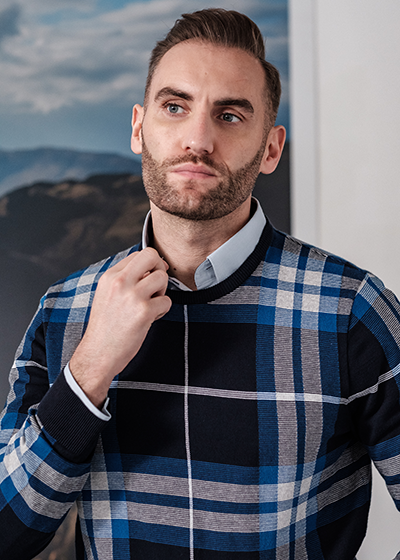 In your opinion, what is it about the Scottish Highlands/countryside that makes it such a magnificent place?
Scotland is just so magnificently beautiful, and it fills me with pride when visitors come here and are awestruck by the views. Sometimes living in Scotland people can take it for granted but hearing comments like that always reminds me of how lucky I am. I love how the landscapes change so dramatically from season to season, sometimes even from hour to hour with our changeable weather.
We can't forget the Scottish hospitality too. Having travelled a fair bit myself, I really do think that there's nothing like it. The people here are over-the-top friendly, but in a very sincere way. They'd do anything for you.
Which is your favourite piece from the SS19 Steel Tartan collection?
I've always loved the Barbour jackets and the updated versions that feature in the SS19 Steel Tartan collection are no exception. I especially like the Kenfig Quilt though, it's a great versatile piece.
How would you style it? Barbour quilted jackets are not only super practical, they are also so easy to style and can be dressed up or down. For a relaxed weekend look I'd say to team it with a nice oxford shirt, a thin jumper, some chinos and boots. Perfect for a walk in the Scottish countryside or lunch at a cosy local pub.
When styling clothing for spring/summer what is a key feature for you?
Versatility. The weather in Scotland is very unpredictable so I like layers that I can quickly take off or add on if needed. It's always nice if my outer layer is at least water resistant too.
How do you feel that the Barbour Shirts in this collection are suited to a spring/summer look?
The shirts are a stand out from the Steel Tartan collection. I love the modern tartan design on the Arndale Shirt in particular. The colours are really great for spring/summer and the lightweight soft cotton fabric is ideal too.
This season's Tartan collection features some classic shirts, what's your view on the age-old, "tucked in or out", question?
Both look great, so I'd say go with what makes you feel the most comfortable. I switch it up depending on the occasion and the rest of my outfit. If I'm going for dinner, I'd normally tuck it in, but the rest of the time I tend to wear my shirt out.
Discover the Men's Steel Tartan collection.
---
Discover Lightweight 4oz Wax