Modern Country SS20 Collection
Modern Country SS20 Collection
SPRING SUMMER 2020
Marking the launch of our SS20 Modern Country collection, we're getting to know style bloggers Lauren Yates and Brittany Bathgate, as we head for a ramble through the British countryside.
Our Modern Country collection for SS20 is just what it says on the tin. It's beautiful, feminine, country-inspired clothing with a modern twist, offering the wearer a practical, yet contemporary look and feel. Every Barbour collection is inspired by our iconic archive, however, this collection reinterprets classic country style, keeping the beauty of nature at its core.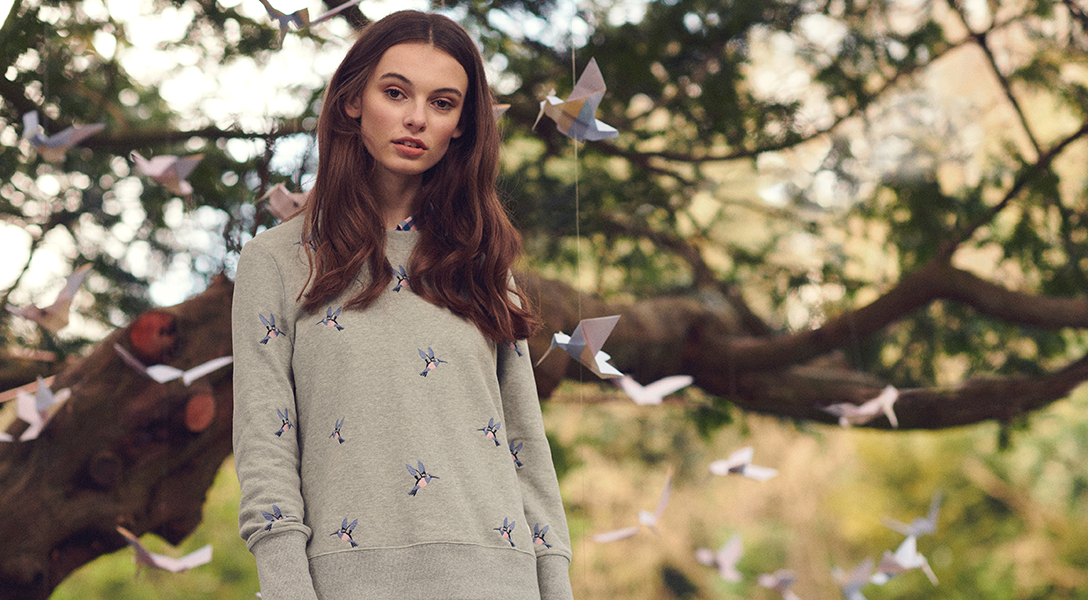 ---
Bearing this in mind, what better place to celebrate a collection inspired by nature than to get back to nature with two style bloggers, to discover the beauty of the great outdoors? To do this, we are travelling alongside Lauren and Brittany as they potter through the country village of Corfe Castle and navigate their way to the stunning landscapes of the Purbeck Hills. The bracken tracks, heather-filled heathlands and evergreen forests are the perfect setting for this stylish, yet heritage-rich collection.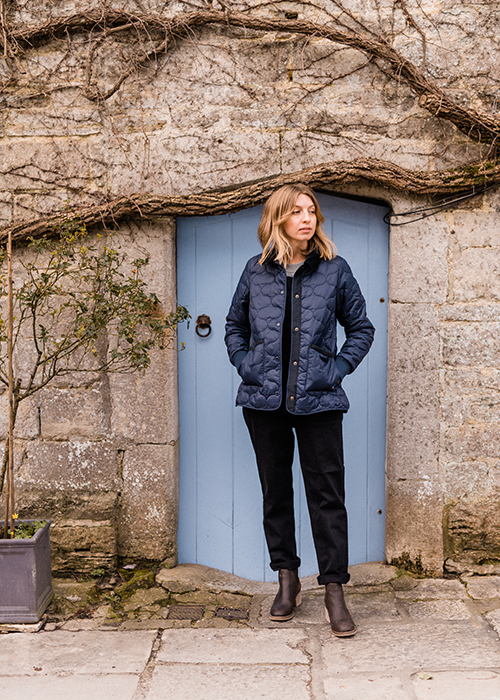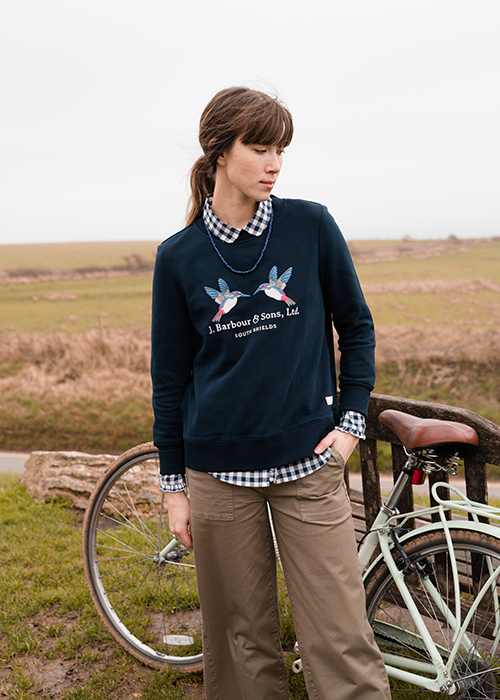 ---
Featuring a variety of colours, prints and textures, you'll find a range of contemporary, country-inspired clothing including quilts, overlayers, shirts and colour-blocked wax. You'll also find prints that were hand-painted by our design team, with exquisite detailing and a delicate, unique style. Pieces in the collection are designed to sit in harmony with each other, making garments that are fit for purpose but undoubtedly stylish and perfect for layering.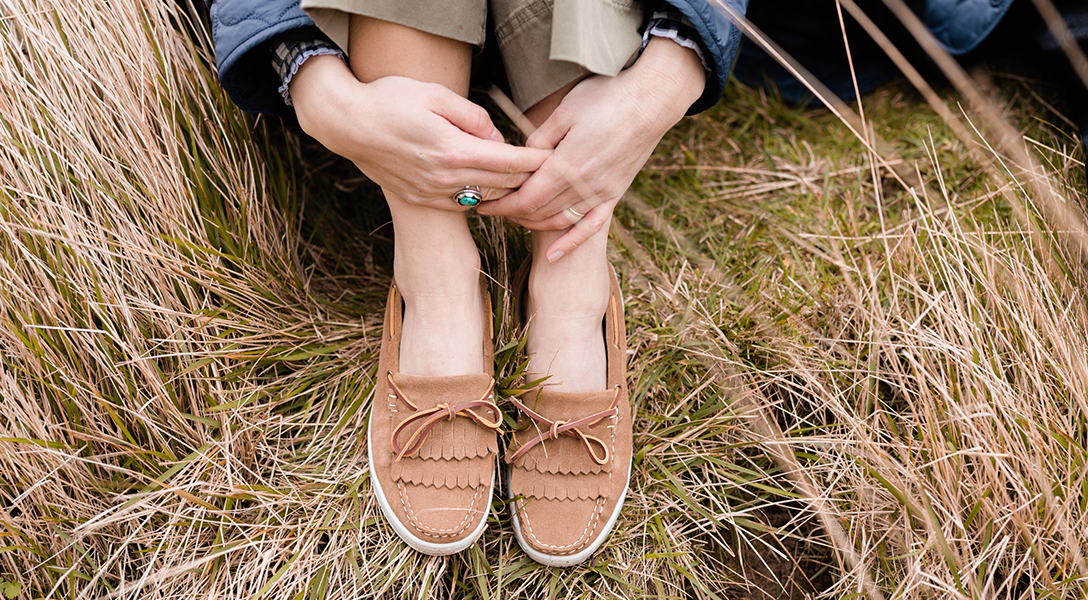 ---
Lauren kept warm in one of our longline quilts, the Erin Jacket and Summer Cabin Overlayer, while Brittany styled our Maddison Dungarees with the shorter Hallie quilted jacket. With trusty Barbour footwear to finish the looks, the girls certainly looked the part while exploring the surrounding vistas.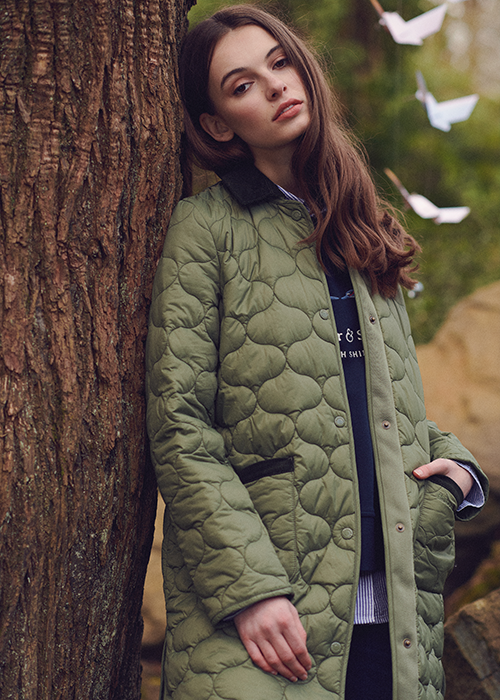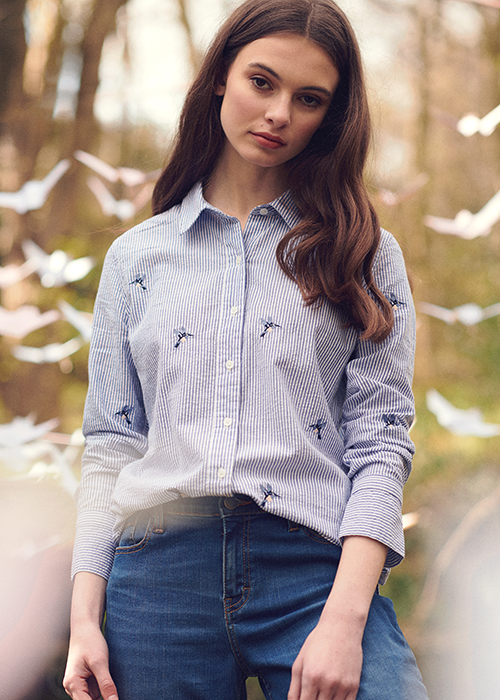 ---
Find out more about Lauren and Brittany including how they live their Barbour Way of Life and their favourite pieces from the collection, during the campaign. Also, you can learn more about the collection or shop SS20 Modern Country to discover your perfect style.