The Snowman and the Snowdog: Christmas with Billy's dog
The Snowman and the Snowdog
autumn winter 2017
In the original film 'The Snowman and The Snowdog' the Snowdog magically comes to life! After exploring lives of Billy and Kate from our magical Christmas film this year, we wondered how Billy's dog might experience the season. From how he spends Christmas Day and what he's getting for Christmas, to how he and Billy first met, here's how we believe Billy's dog will be spending the festive season.

Billy's dog's favourite toys...
Just like most furry companions, Billy's dog has been spoilt with lots of toys over the years. Rubber ones, fluffy ones, and ones that jingle and jangle. Most of them are pretty chewed up, but there's one we think he loves the most – and that's his snowman teddy. He loves this teddy so much, and out of them all, he'll always take the best care of him.
A special festive feast...
On Christmas Day, Billy's dog probably gets an extra special dinner, especially as we know just how much his family loves Christmas. Billy and Kate will start preparing the lunch just after everyone wakes up and by the afternoon, the smells coming out of the kitchen are almost overwhelming! Just as his belly starts rumbling, the big feast is served.
Unlike any other day of the year, Billy's dog is allowed three courses on Christmas Day, just like the rest of his family. Of course, there's always a few things he sees them eating that he never gets, but he doesn't mind. Kate puts his dinner in special bowls with a ribbon around each one and we imagine he always plays around with the ribbons after eating his food.
But it gets even better. After dinner, it's time for his bone. Kate comes into the lounge when he's laid on the rug, all full and content, with something behind her back. But he knows exactly what it is. Then, while everyone is busy playing boards games, he sits chewing on his big tasty bone. He always buries the bone outside, just in case his friend The Snowman turns up one day – and this year, his dreams came true when he finally did.   
A gift he'll always remember...
We think he is one very lucky dog, he gets so many presents. Sometimes, we think even more than Billy! We wonder if he finds Kate's secret stash of Christmas chew toys, tennis balls and teddies every year, but she hasn't found out yet. To top it off, Billy and Kate's parents always arrive on Christmas Day carrying big bags full of gifts with his name on them.
This year, we know Billy is giving his dog a very special gift, one that he thinks his dog will treasure forever – his very own 
Barbour Wax Dog Jacket.
 Billy and Kate noticed their dog feeling the cold a lot more now than he did when he was younger. They know the jacket will keep him so lovely and warm when they go for long winter walks in the country. He will be able to have fun in the snow like he used to – something he's always loved. But we guess he'll have to wait and see on Christmas Day.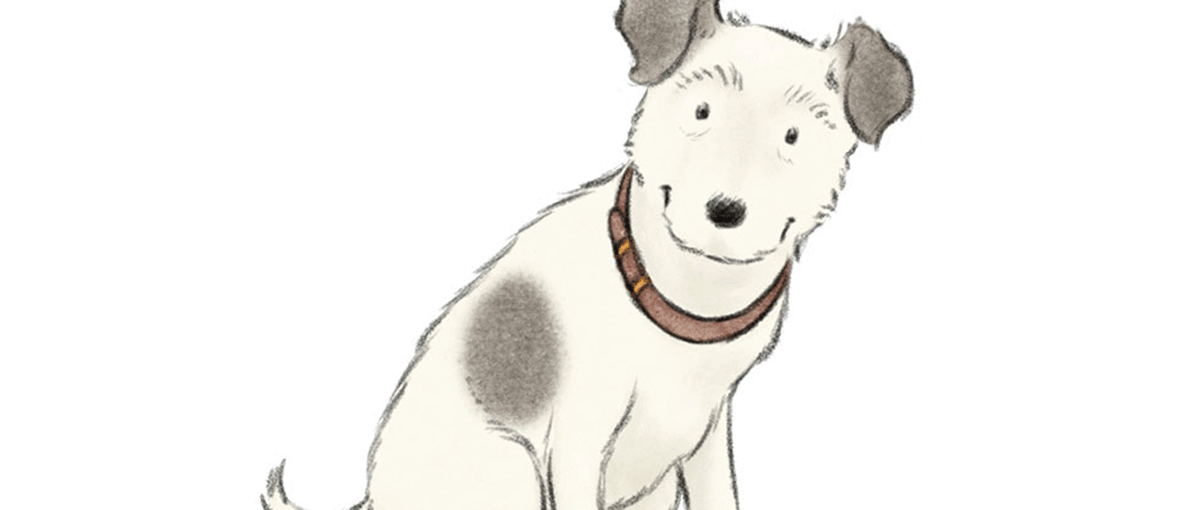 ---
The best winter walks...
We don't imagine Billy's dog is very fussy when it comes to walks – he loves them all! From when he hears the rattle of his lead as Billy picks it up, to the moment they walk back through the door. But we think when Billy takes him to the top of the big hill where The Snowman, Billy and The Snowdog ran down before they flew off into the night sky all those years ago, has got to be the best walk of all. We like to think that all the happy memories of that night rush back to him as he runs up and down the hill as fast as he can go. It's probably quite a lot harder than it used to be, but that doesn't stop him. Perhaps they will go there a couple of times a year – but always as a family on Christmas Day. Kate packs her homemade mince pies and a piping hot flask of coffee, plus a few treats for him. Then they all cuddle up on the top of the hill and take in the views of the snow-covered countryside.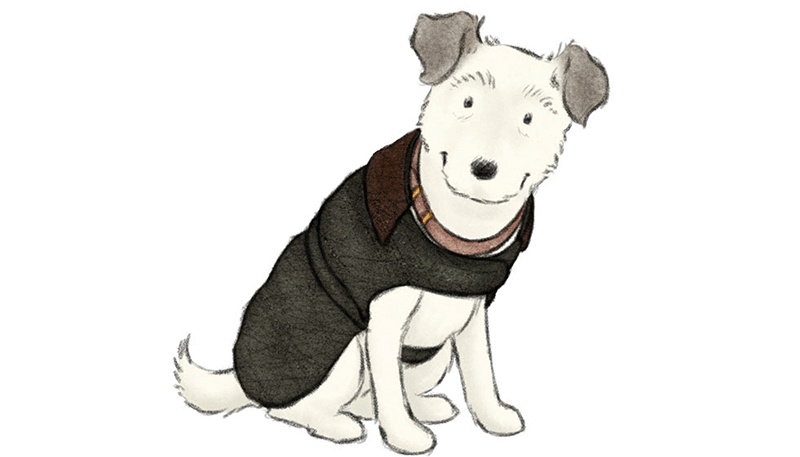 ---
---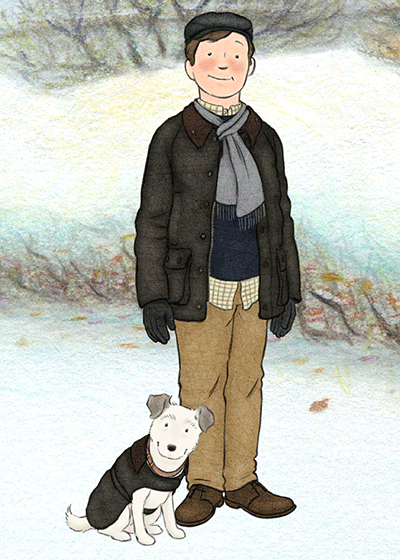 Festive traditions...
Billy's dog will wake up on Boxing Day and perhaps he will listen to Billy and Kate talk about 'burning off the calories they consumed on Christmas Day', and 'clearing their cloudy heads', not that he quite understands. But they'll always head out for a Boxing Day woodland walk nonetheless. They meet up with all his friends and he chases them around the park for hours, while the children play with their Christmas presents.

At lunchtime, everyone calls in at a cosy country pub. This is great, because it means he and his doggy friends can relax in front of the fire as the adult humans chat about the previous day's festivities over a hot mug of mulled wine.
Favourite family memories...
Billy's dog must have so many amazing memories with his family and friends, almost too many to choose just one. They're always having fun together, but we don't think any of them can beat the moment Billy placed the collar Santa gave him around The Snowdog's neck and he turned into a real dog. He would have felt magic all the way from his tail to his paws. That was the day he became closer than ever to Billy – and he would have been one happy pup.  
He still dreams about it, kicking and barking in his sleep. We're sure a lot of dogs had great presents from Santa that year, but this is the gift he will always remember.
---
Discover your perfect style...