The Snowman and The Snowdog: Christmas with Billy
The Snowman and the Snowdog
autumn winter 2017
When the next chapter of the story was created for Billy, we started to envisage his everlasting memories of Christmas as a young boy, and why it's such a special time for him and his family now that he is a dad himself.
A love for Christmas...
Billy loves everything about Christmas,the excitement in his stomach on Christmas Eve, the aroma of Kate's freshly-baked mince pies, spending hours laughing and joking with his family, and building a snowman from winter's first snowfall. But above all, we imagine the wonderful, wholesome feeling he feels when he first opens his eyes on Christmas morning would be the best part – knowing what magic awaits him and his family that day.
Billy's childhood memories...
We can't imagine anything more special than meeting the wonderful Snowman, like Billy did all those years ago. Something we share with Billy, is a belief that Christmas isn't all about the presents. It's about the joys and memories these gifts will bring our friends and loved ones for many years to come. It's about time spent with those you hold closest to your heart and passing down that magic to your children and generations after that.
Meeting The Snowman, his friends and Santa Claus is a childhood memory we would love to share with Billy – a memory that no one could ever forget. And this next chapter in the story makes his beautiful relationship with The Snowdog even more special, especially now that he's such a huge part of Billy's new family, which was all made possible by The Snowman.
The night Billy met The Snowdog...
Back in 2012, when The Snowman™ and The Snowdog story was unveiled, we couldn't wait to find out if Billy's wish of meeting The Snowman once again would come true. It was Christmas Eve and snow began to fall, covering Billy's garden and neighbourhood with the most perfect glistening blanket. He went outside and started to build a giant snowman, but after he'd finished, we could tell by the look on his face that something was missing. Ever since losing his family dog earlier that year, all Billy could think about was spending Christmas Day with him, so he built the snowman his very own snowdog in memory of his beloved pet – socks, spots and all!
Billy went to sleep later than night tossing, turning and dreaming of meeting his two magical friends. Then, at midnight, Billy woke to the sound of barking, and when he looked out of his window, he noticed something peculiar. The Snowman and The Snowdog were alive! One of our favourite parts of the story was watching Billy run outside that night, where he was whisked away through the night on an adventure to visit Santa Claus. The jolly man in the red suit clearly knew how much Billy missed his old dog, and gave him a beautiful dog collar to gift to The Snowdog before it was time for Billy to return to bed.
When Billy woke up that morning, wondering whether it was all just a dream, he ran downstairs and was finally greeted by a new furry friend. The Snowdog was a real dog! And it got us thinking, after the year that young Billy had, receiving The Snowdog on Christmas Day truly was the greatest gift he could ever receive.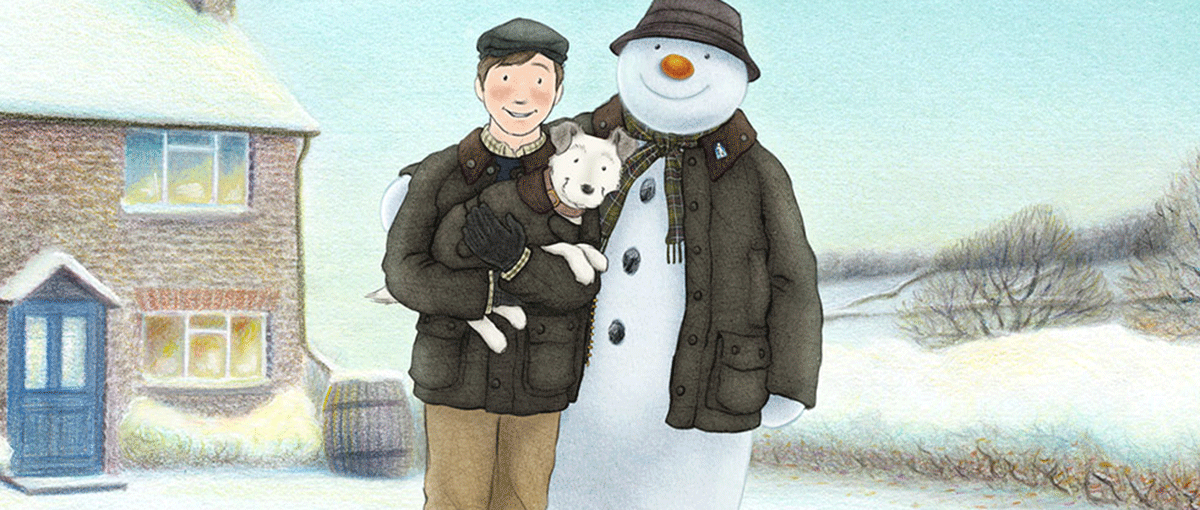 ---
Billy and The Snowman today...
You may have noticed in last year's #BarbourChristmas film that Billy caught a glimpse of The Snowman in the sky when the first magical snowflake of Christmas fell. But it was nothing quite like their wonderful embrace in this year's film. When we created the next chapter to the story, we knew Billy will have wanted to thank The Snowman for all the amazing memories he'd given him over the years since owning The Snowdog – but knowing Billy, he probably didn't know how.
It was so important that this Christmas, they shared a much-anticipated magical moment together. So when Billy laid out the presents for his family on Christmas Eve, he placed a special gift for The Snowman, in the hope that maybe, he would return.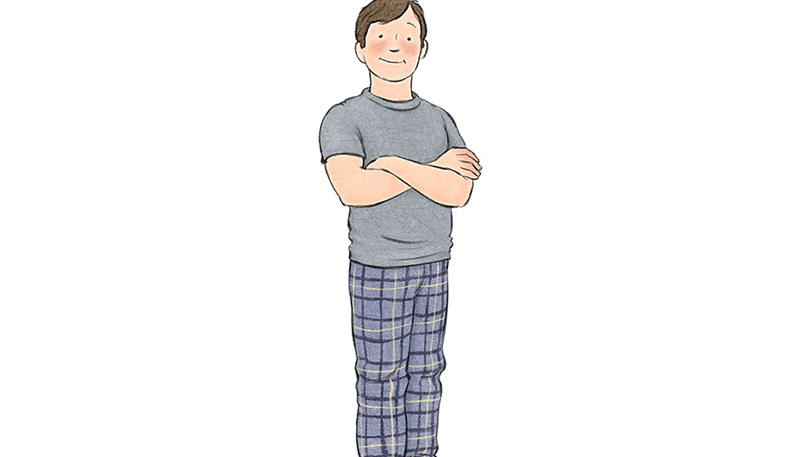 ---
---
When he knocked on Billy's door on Christmas morning, Billy couldn't believe his eyes. He introduced The Snowman to his family with a tear in his eye and a lump in his throat as all the amazing memories flooded back. We know how much The Snowman means to Billy, in fact, he's the kindest Snowman you could ever imagine. Generous, friendly, warm-hearted and always up for playing around in the snow, he was Billy's perfect Christmas companion, and he came back to visit Billy at their favourite time of year.
A gift he'll always remember...
When it came to choosing the perfect gift from Billy to The Snowman, there was one Barbour gift that we knew was just right, the 
Barbour Classic Beaufort® Wax Jacket
. From their childhood adventure, we understood how much The Snowman loved Christmas walks and playing around in the snow, so we wanted Billy to give him a gift he'll always remember – something that would keep him nice and warm, while he does what he enjoys most.
---
Discover your perfect style...