Shirt Department SS19: Paul Sculfor Q&A
Style, Shirts and Sculfor
spring summer 2019
Meet fashion legend, Paul Sculfor — the original male supermodel. In 1993, thanks to a Face of the Year competition he was entered into by his mother, Sculfor broke out onto the scene in the era of iconic supermodels; a time of Penny Lancaster, Bridget Hall and Laurence Vanhaeverbeke. To date, Sculfor has worked with the most coveted brands in fashion. He is one of, if not THE, greatest beacons of timeless male style and luckily for us, we got his unrivalled insight on styling our new Shirt Department.
We understand that your mum is to thank for your modelling career, could you tell us more about that story?
Indeed, my mum is responsible for my career. She had sent off photos of me to Select Models, who were running a competition with the daily mirror to find the new face for 1992. One day, she appeared with a brown envelope with a note to say I had reached the finals out of thousands, so I went to meet the agency at a huge event with the other finalists and won! The rest, as they say, is history.
How has the industry changed over the years?
As most industries have evolved over the years the modelling industry has too. It's less sexy, and the big-budget campaign jobs are few and far between.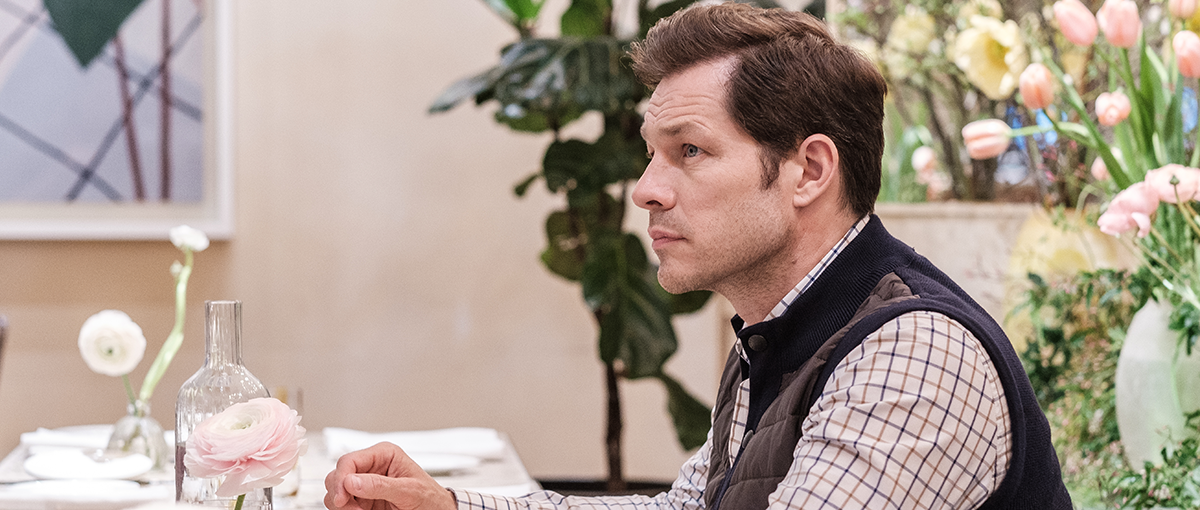 ---
How have people's attitude towards fashion changed over the years? 
A major change has been the switch to digital, which has had a two-fold effect on both the way agents approach clients, and how models are perceived by the public. Going to meet a client in person, often internationally, has been replaced with sending digital photos and videos, and individuals who have never worked on set can now be labelled as "models" thanks to Instagram. I recently read that if Instagram disappeared, 90% of models would be out of work, which says a lot.
There is also a wider shift at play. At one end there is this throwaway society — fast fashion being the main culprit — but at the other end, there is a demand for heritage brands with a history people can trust, like Barbour.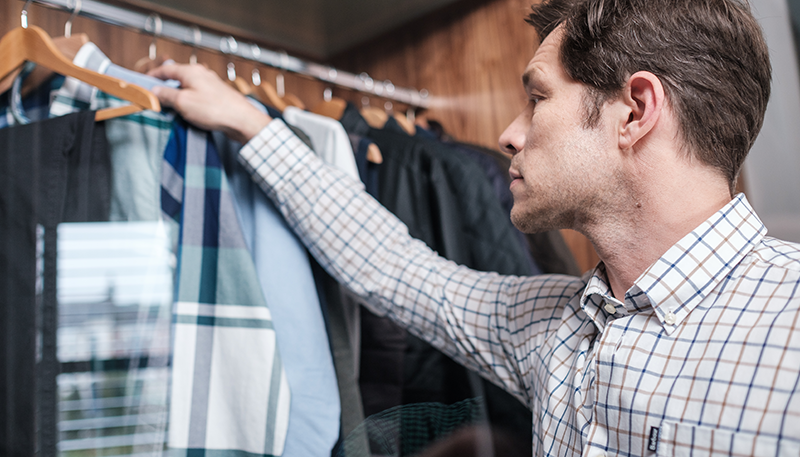 ---
---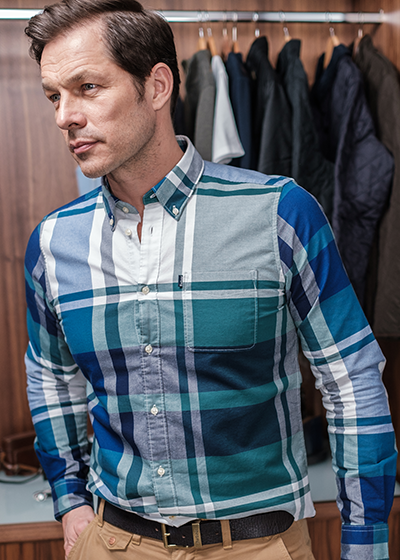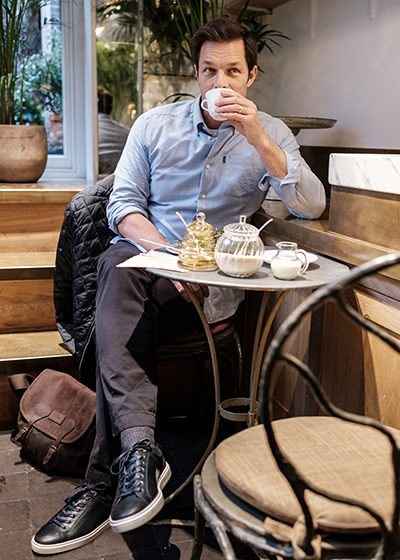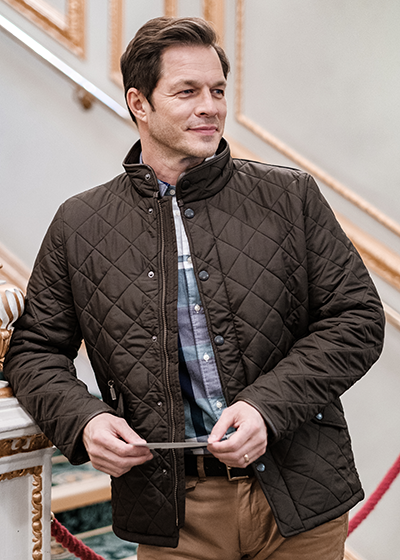 ---
What are some of the highlights of your career to date? 
I must say there are many. Getting my first fragrance campaign with Christian Dior was incredible, and a sign that my career was going somewhere. More recently, doing a short movie for a clothing brand with Sharon Stone was amazing! And walking in Versace for Donatella, with Naomi-Kate-Christy and all the girls for Nelson Mandela in Cape Town was another huge moment for me.
What advice would you give to someone who wishes they had more confidence in their style?
Gain inspiration from different sources: magazines, stylists and films. Experiment to find what works for you and dress for what you like and what suits you best, not for others. Being comfortable is key to feeling confident.
Ok, quick-fire question round.
One: what are your thoughts on the quality and style of the new Shirt Department collection? 
I really like the new collection. The quality is very good, the fabrics have a beautiful feel and the style is great.
Do you have a favourite shirt(s)?
It's hard to pick a favourite between the Oxford, Tattersall & Highland. They all work for different occasions, and you can dress them up or down accordingly.
How would you dress these shirts up for a special occasion?
I'd keep it simple with a cool pair of chinos and a nice tailored jacket.
How would you dress them down for a more casual affair?
A good pair of dark jeans with a quilted jacket and smart trainers.
Finally, can you share your top 'style rules to live by'?
There are no rules with style. It is a very personal thing and you should follow what feels good for you. After all, fashion trends are temporary, but style is timeless.
To discover more about the SS19 Shirt Department and how Paul styles the collection, click here.
---
Discover the Collection...