Shirt Department: Meet Kacey Carrig
Shirt Department: Styled by Kacey Carrig
spring summer 2019
In celebration of our SS19 Shirt Department, we spoke to Kacey Carrig, well known model and actor, to learn more about  the highlights of his career, what he likes to do in the summer time and his shirt must haves from this season's collection, available at Saks Fifth Avenue.
How did begin your career as a model and actor?
I began my career by entering into the VMAN/Ford Model Search. Something that was on a whim, ended up changing my life. Signing with Ford Models opened doors and opportunities that I never could've imagined including me signing with my acting agency.
What are some of the most beautiful places that your career has taken you to?
Before I became a model, I was only a plane on twice in my life. Both times to Disney World in Orlando. I signed my contract and immediately got a passport. Since then I have been to so many incredible places including Milan, London, Peru, Colombia, Dominican Republic, and all over the U.S. My favorite places have always been where I can be outside in nature. Some of the most beautiful places modeling has taken me to have been Jackson hole, Wyoming, Iceland, and the Salt Flats of Utah.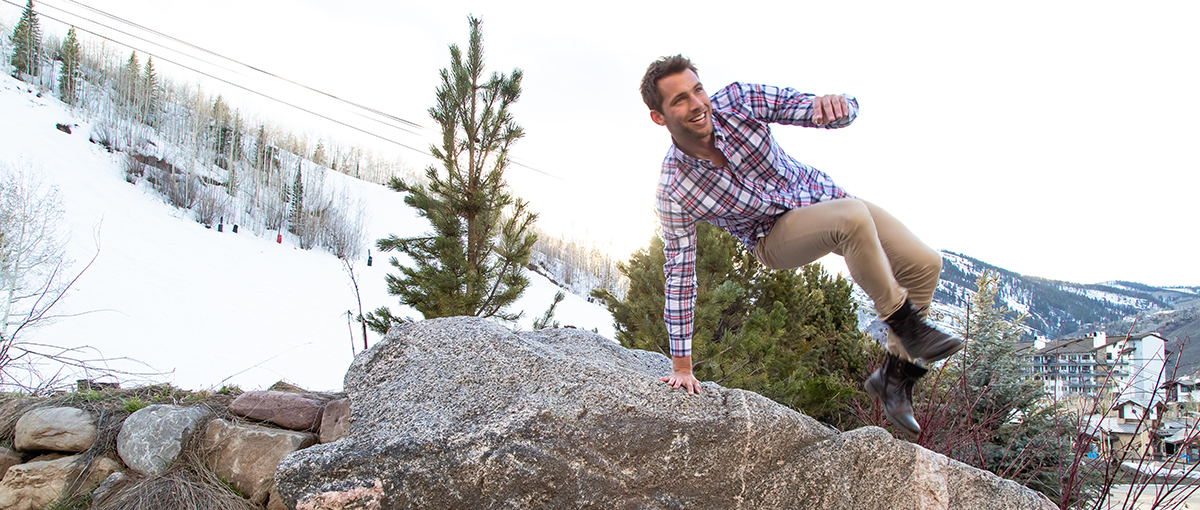 ---
What are your favorite weekend activities as the weather gets warmer?
As soon as the weather starts to get warmer, I am immediately outside. I have always been a super active person so I jump right out of bed, get outside for a run or some other physical activity such as tennis, then I'm to the beach or pool swimming. There is also nothing better than riding my motorcycle on a beautiful warm day.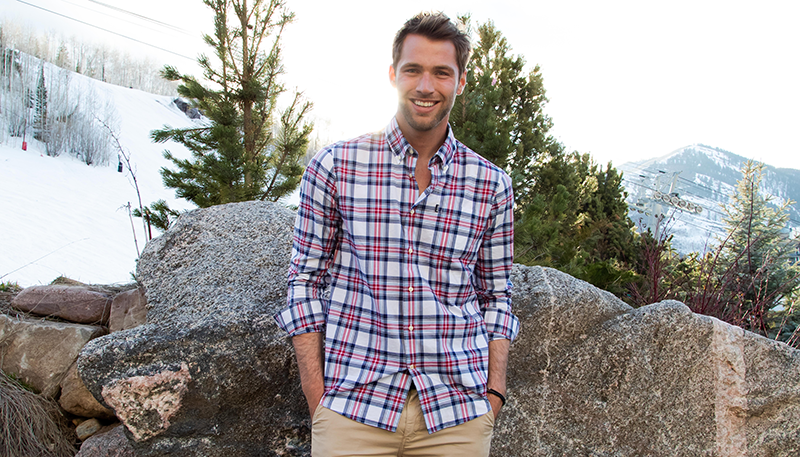 ---
---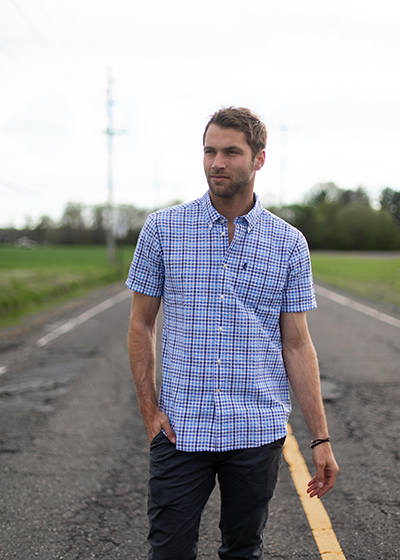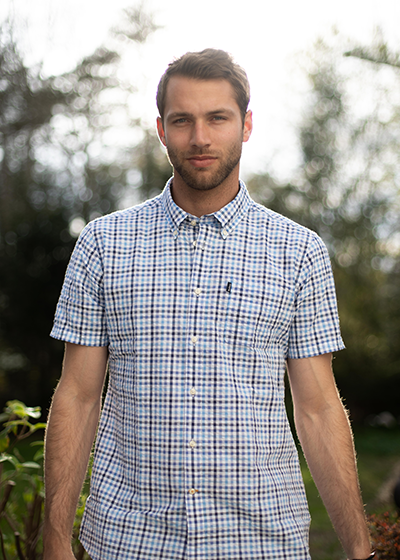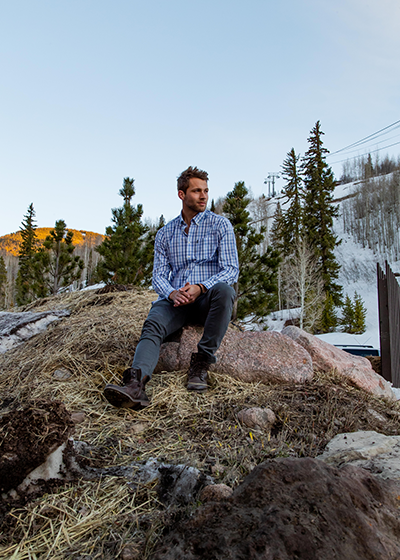 What are you most looking forward to this summer?
Getting down to the Jersey Shore. Born and raised in New Jersey, my summers were always spent on the tennis court and jetting down the beach. Being in New York City, I haven't been escaping to the Jersey Shore as much as I would have liked to over the past few years so I am certainly looking forward to getting there this summer. My fiance and I are also getting more into hiking, so I can't wait to get out in the woods and hills and break a sweat.
What are some the qualities that you look for in the perfect shirt?
Comfort, fit and quality. My shirt needs to have a tailored fit that is flattering. It needs to have that long lasting quality that can go through the ringer of running around the city, and being outside on the weekends. Comfort is a major factor because I am active and constantly on the go. When you're comfortable, you're relaxed, and when you're relaxed, you're happy.
Discover more about the Men's Shirt Department here and shop the collection at Saks Fifth Avenue.
---
Discover Your Perfect Style