Shirt Department AW18: Meet John Philp
Shirt Department
autumn winter 2018
We have been following John Philp's adventures and style evolution since he started his blog 'The Risky Jackal' in 2016. In celebration of our AW18 Shirt Department, we caught up with him to learn more about how he's styling this season's collection and his fall traditions...
We've enjoyed following your travels – tell us about your most recent, or favorite, summer trip.
This summer I had the chance to travel across the Mediterranean. This trip was to Portugal, Spain, the Greek isles of Santorini and Mykonos and ended in Israel. It was my first time in Lisbon and Tel Aviv and I fell in love with both cities! It was pretty hot in each city, but a beach was never too far away!
Autumn is just around the corner. What are some of the things you enjoy about the season? Of the places you've lived, where is it most enjoyable? Autumn is my favorite season. The season is pretty mild where I grew up in Texas and I didn't really fall in love with Autumn until moving to Chicago. It's a cooler but more concentrated season, with all the leaves in the city ending up on the ground before the first snowfall. I don't typically drink whiskey, but it's the perfect poison for staying warm as the days get shorter and colder.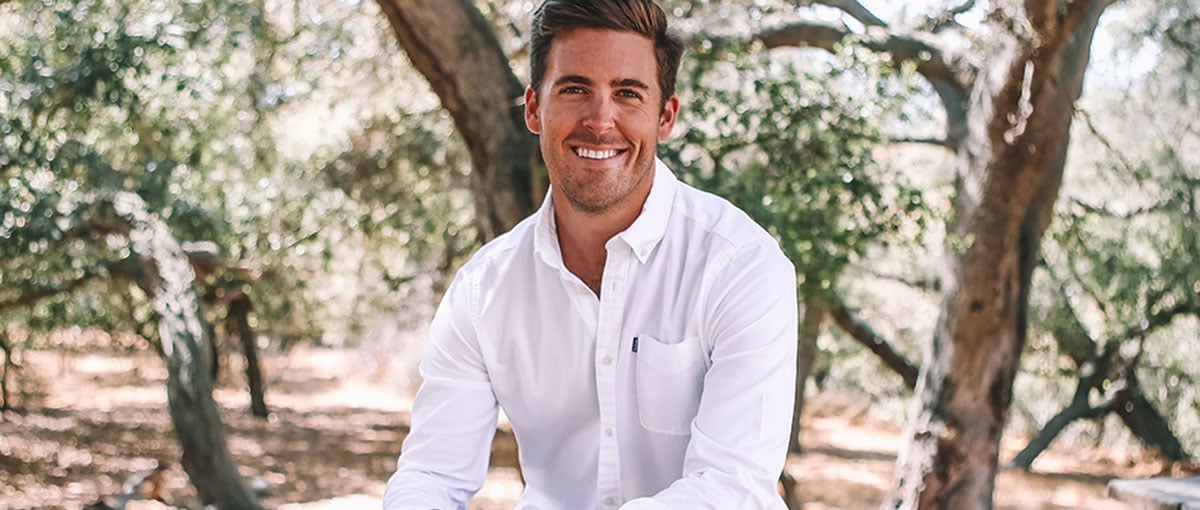 ---
Do you have any fall traditions you're looking forward to or adventures planned?
I'm from Texas where fall means football. I usually try to get back to see a game or two at my alma mater (university of Texas!). I like indulging in anything seasonal. Although the Pumpkin Spice Latte is overdone, I do enjoy pumpkin flavored anything!

Tell us about your favorite piece from the Men's Shirt Dept. collection. What do you love most about it?
My favorite piece from the Men's Shirt Dept. collection is the Endsleigh Highland Deep Blue. I love the bold colors of the red & copper plaid and the blue makes it versatile enough to pair with anything in my closet. The length of the shirt is perfect to rock untucked - or for a more put-together look – untucked.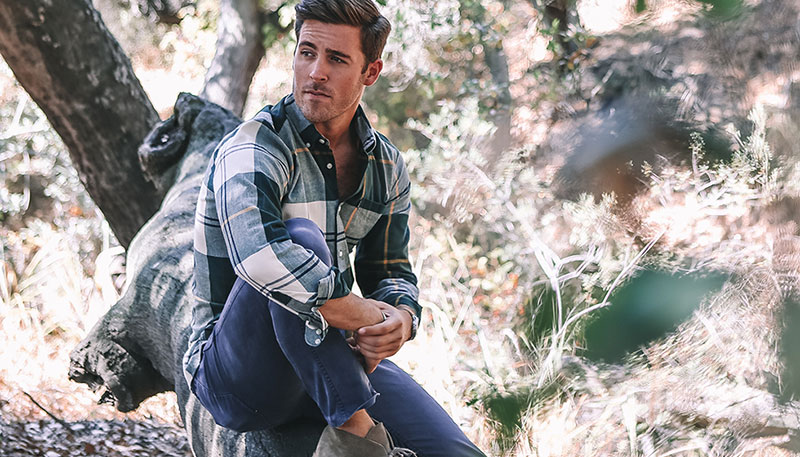 ---
---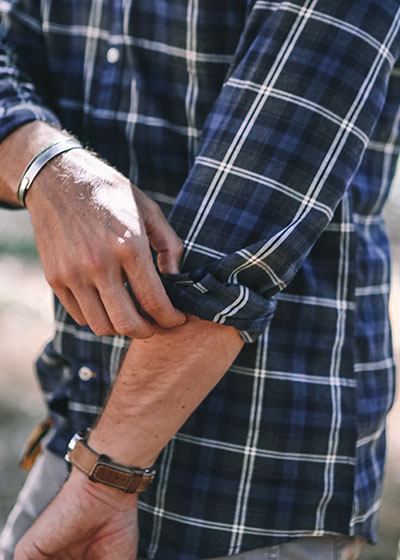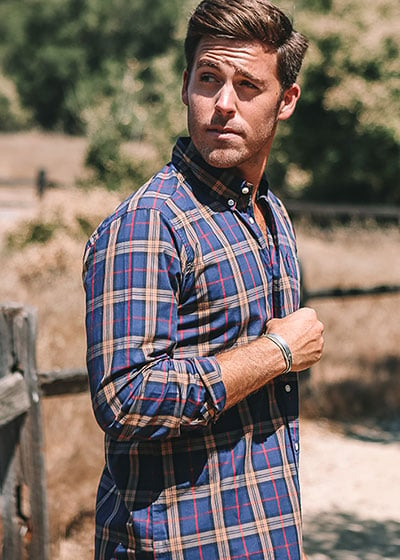 How do you style shirts differently in the fall?
In the fall, I'll tend to gravitate towards more earthy tones and neutral colors. Plaids and patterns usually come get more wear in the fall as well. I also love styling shirts by mixing textures – a waffle knit Henley with a plaid wool button down or a knit sweater and waxed jacket are classic staples.

What's your preferred way to style your Barbour shirts?
In the fall, my style becomes a bit dressier as layers and topcoats can play a bigger roll in your outfit. I mostly prefer to style my Barbour shirts with the cuffs rolled up unless I'm wearing it under a knit sweater. If I'm going out at night I'll tuck the shirt in, but if I'm keeping it casual during the day I'll leave it untucked!
How does your overall style shift from season to season? Where do you draw fall style inspiration from?
In the spring and summer, I gravitate towards simplicity. There's no need to complicate things in the city heat. I tend to wear a lot of t-shirts and love linen for its breathability and comfort. As the weather shifts, I'll start to play around with layering textures and color palettes. I'll mix button downs with a Henley or add a top layer like a vest or jacket.

Discover the AW18 Men's Shirt Department, available at Macy's.
---
Discover your perfect style...