Pop Tartan: Meet Marcel Floruss
Pop Tartan: Marcel Floruss
spring summer 2019
In celebration of our SS19 Pop Tartan Collection available at Bloomingdales, we caught up with fashion blogger Marcel Floruss, to learn more about his favorites from this season's collection, his best summer memories and future plans…
With summer approaching, what is your next adventure?
I'm in the midst of more adventure than I can handle: moving into two places simultaneously, one of them in Los Angeles. Primarily relocating to LA is a big, exciting next step, that I'm sure is going to hold many adventures itself.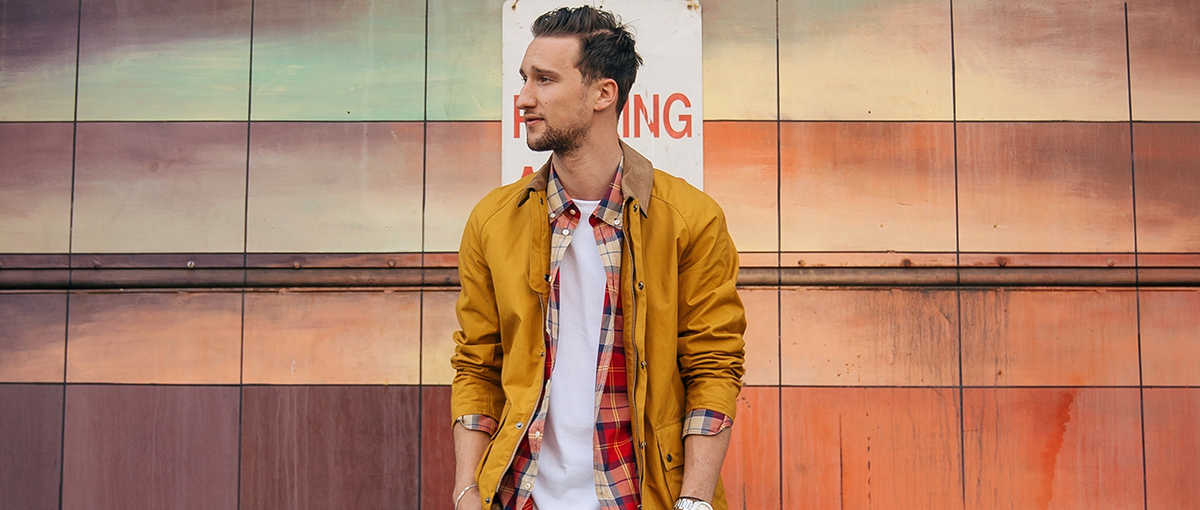 ---
What are some of your best summer memories?
Italy. Growing up, we used to go to Italy regularly, since my step-dad is Italian and some of the most fun, carefree summers I've spent were in Umbria, the South of Italy and on Sardegna, one of the most beautiful islands if you really get to know it.
Last time we chatted, you mentioned that you love playing with color. Which colors do you embrace when getting dressed, and which do you avoid?
I don't really avoid any hue of color, I usually just steer away from neon colors or anything I think is a bit too bright. The fun is picking any one standout color back up in another place in the outfit!
---
---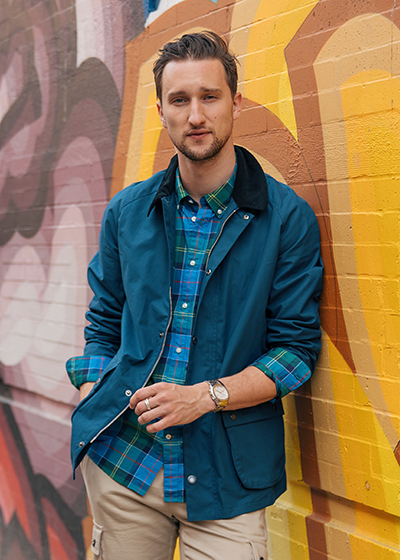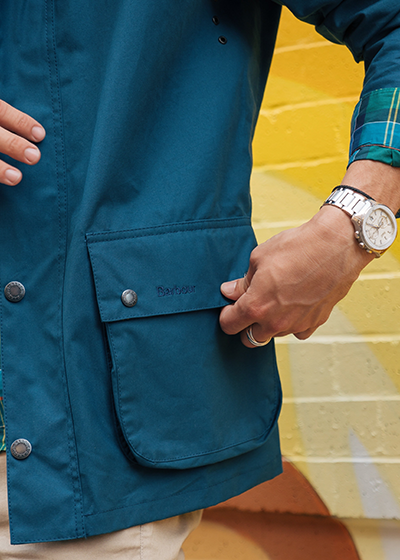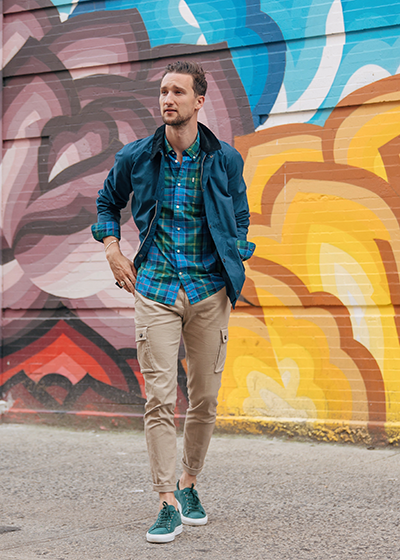 How would you wear the Barbour Toward Shirt during the warmer months?
Roll up those sleeves, unbutton it, and wear a white tank top underneath!
What do you like most about the Barbour Awe Casual Jacket?
I love the silhouette the most. While there's many things I love about the jacket from pocket design to color and collar, the silhouette stood out to me the most, the way the fabric hugs the shoulders, the classy mid-length and of course, the snap-button waist which is so classically Barbour.
Discover more about the Men's Tartan Collection here, available at Bloomingdales.
---