A Q&A with the National Trust's Coastal Rangers
AUTUMN WINTER 2020
In celebration of our collaboration with National Trust, we've learnt more about what it means to be a National Trust Ranger, and the work they do to protect our coastlines. To do this, we got to know Mark Frain, Area Ranger, and Wayne Appleton, Ranger, from Durham Coast...
Can you tell us what a typical day is like for you as a Coastal Ranger for National Trust?
Mark: Every day is different - some challenging, some full of hard graft and some just blissfully delightful but all days at work are rewarding and give a sense of purpose.
Wayne: A typical day is coming down to the workshop, sorting the equipment or tools needed for the day and heading off onto site, either working on project sites or maintaining footpaths and steps.
We do a lot of talking to the public when out on site, on either the work we are doing or telling them the history of the area. There is also time to look and admire the area we are working on and admiring the views up and down the coast. It's brilliant to sit on the top of a hill at dinner time having lunch.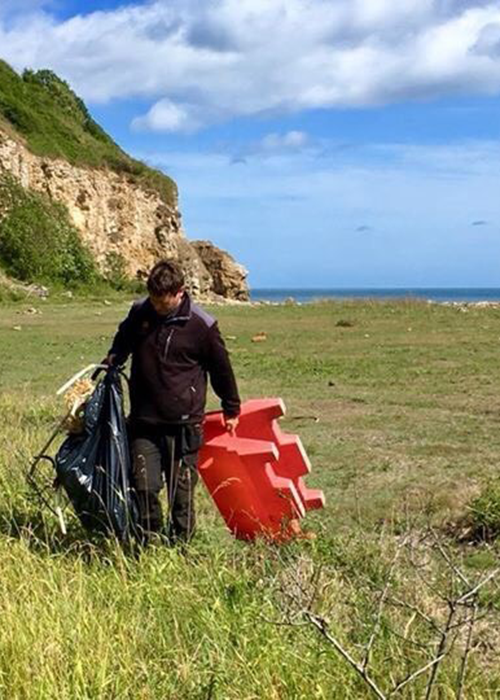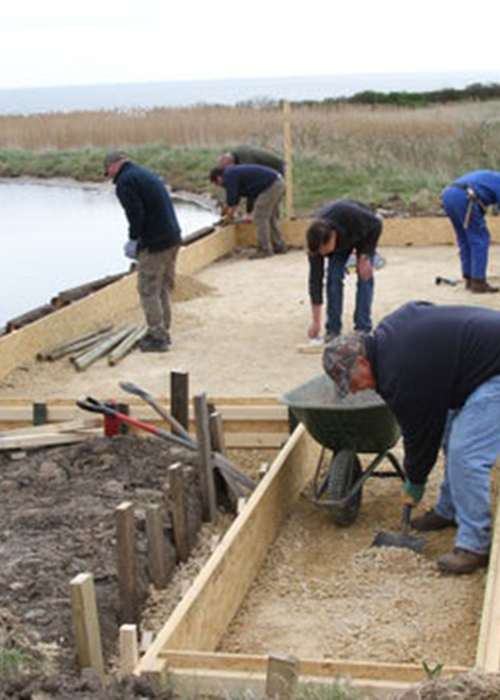 National Trust Ranger, Wayne Appleton, cleans up the coast
What do you love most about your job as a Ranger?
Mark: Knowing we are partly responsible for protecting and enhancing our coastal and countryside properties for future generations to enjoy.
Wayne: I love the fact that I am responsible for looking after an amazing part of our coastline, its ruggedness and beauty makes it one of the best parts of the country in my eyes.
What does it take to be a successful Ranger for the National Trust?
Mark: A desire and commitment to a vital cause that you are determined to reach regardless of obstacles that come your way.
Wayne: Determination to do the job correctly, to a very high standard and taking enormous pride in working for the organisation. You also have to be very passionate about the work you do and be able to adapt to changes and ideas.
What do you love the most about the coast?
Mark: The ever-changing conditions, from seasonal change to multiple changes in a day and the effect they have on the landscape.
Wayne: I also love the fact that our coastline was once one of the most heavily polluted coastal landscapes and over the 27 years I have been here, it has radically changed for the better and it is now a stunning stretch of coast.
Can you share with us a special memory you have of the coast?
Mark: A very recent memory comes to mind. While out litter picking with a small group of people two weeks ago, we spent hours walking the coastline collecting rubbish from the beach and it was a breath of fresh air to see how little rubbish we collected compared to three or four years ago. Then, we would have removed 60-100 bags of litter, but this time we removed eight bags.
Ever since David Attenborough screened the problem of plastics in the oceans, we have seen a huge rise in people picking up litter from the beaches and a big reduction in locally dropped litter. While litter picking that day, seven people approached us for bags so they could collect litter while on their daily walk, which suggests maybe we are getting the message across and people are taking positive direct action to combat this unnecessary and avoidable problem. It's great that people are more aware of the problem of littering and hopefully the issues we saw around the country in the summer were a one-off.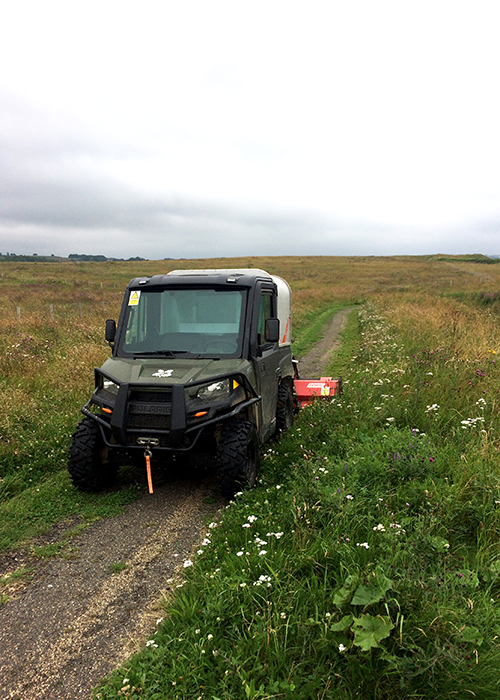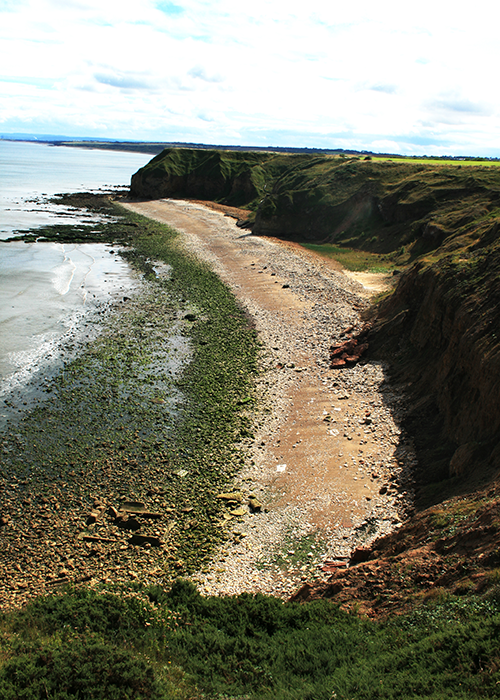 Working across different landscapes along the Durham Coast
Why is environmental conservation so important for coastal areas?
Mark: Like all environmental conservation across the globe, this is under enormous pressure from increasing populations and associated demands for raw materials, leisure and climate change. Without conservation organisations, individuals and local community groups, the rate of species extinction would rise rapidly and we need species other than our own around us for their beauty, health and potentially positive uses that we can sustainably achieve from them, without overlooking every living creature's right to exist in harmony on this planet.
In what way do National Trust Rangers protect our coastlines?
Mark: A wide range of activities from hands-on practical estate management through to wildlife habitat management, creation and protection. A key part of our role is to raise awareness and teach local communities and school children about the importance of coastal wildlife, and to encourage them to engage with this.
Wayne: National Trust Rangers help protect the unique coastal habitats and ensure the safety of the public whilst on sites, as a lot of places including ours can suffer from vandalism, anti-social behaviour and also erosion where footpaths can be washed away or footpaths become unstable. Without us, footpaths would become overgrown and unsafe and habitats would be lost.
Can you tell us about your recent conservation projects with the National Trust and Souter Lighthouse?
Mark: We've recently been involved in a fantastic collaboration with a local coastal conservation group project to build an imitation sand martin nest bank and monitor a sand martin colony. Working with long-term volunteers, National Trust rangers and other staff members, we were able to carry out a bird ringing project to collect vital information on species diversity, numbers, any annual change. This linked to an international monitoring scheme to track birds throughout the year.
Wayne: Wildflower meadow habitat management is also taking place to increase the flora and fauna bio-diversity while providing some stunning seasonal views for visitors to enjoy.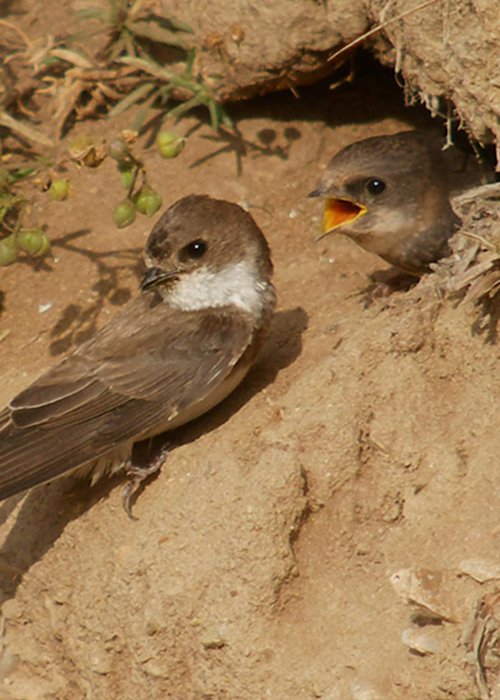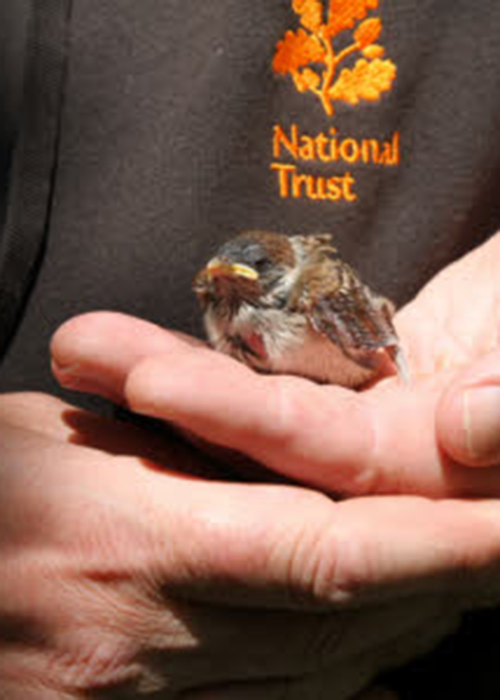 Caring for local wildlife such as Sand Martins'
Our AW20 collection was shot by Souter Lighthouse and the Leas in South Shields. What is so great about the North East coastline?
Wayne: The natural variation - from sand dunes to a wide range of rock cliff formations through to grassland slopes, sand and pebble beaches with rock pools. And the best bit is that the public can access them all. The quality of the sea water is improving all the time and fish and marine mammal species are increasing in numbers and diversity and more importantly, it looks stunning regardless of the weather conditions.
They say that National Trust Rangers are multi-talented, what would you say are your biggest talents when it comes to your job?
Mark: Flexible, innovative committed approach to using limited resources to achieve a greater sustainable outcome. I can also knock a fence post in while eating salt and vinegar crisps and scanning the horizon for dolphins simultaneously!
Wayne: I'm a mechanic and can fix anything. I used to be a chainsaw instructor too so if any chainsaw work is needed, I always get a call. I'd say I have endless patience and will always get the job done.
What inspires you?
Mark: A hugely diverse group of rangers, conservationists and committed local communities, worldwide, who are out there fighting an important cause, supported by generous people from every corner of the world enabling us to continue work that is so vital to the world's future. We really are a small part of an enormous partnership.
Wayne: Seeing the improvement on our sites after doing project work, this inspires me to keep going and constantly improve other sites for the future.
When you're not working, what do you do in your downtime to relax?
Mark: Walking along a river or lake bank with a fly-fishing rod in my hand.
Wayne: I have 3 Blue merle border collies that I compete in Canicross events with and run with them every day all over in North East woodlands and along the beaches. I also run marathons and ultra-marathons and last year I ran 138.6 miles from coast to coast non-stop. Next year I am planning to attempt Land's End to John o' Groats.
The Barbour Way Of Life is all about spending time outdoors and getting back to nature. What do you enjoy the most about spending time outdoors?
Wayne: Resetting my soul and bringing that feeling of inner calm.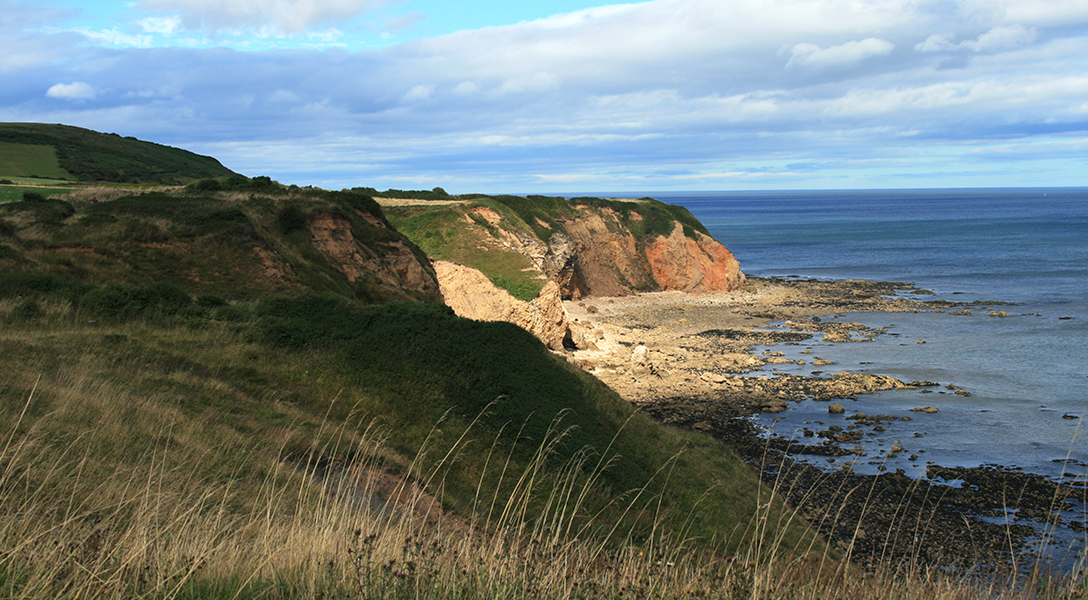 Easington Coastline
Shop Menswear
Shop Womenswear