How to Build the Perfect Autumn Wardrobe
With Amira Khan, Shini Park and Arabella Greenhill.
AUTUMN WINTER 2021
With the winter season fast approaching and the ever-changing British weather to contend with, we all know how hard it can be to transition from summer into autumn and beyond. But one great way to upgrade your autumn style is to mix and match pieces you already love and own, adding new, timeless classics to give you the versatility to freshen up your style for the season.
To mark the launch of this season's brand-new womenswear collection, Barbour Modern Heritage, we spoke to a selection of leading style experts who embody the notion of timeless style, including content creators Amira Khan and Shini Park alongside Fashion Director, Arabella Greenhill to share their top styling tips on how to create the ultimate autumnal wardrobe.
Featuring their favourite pieces from the new Modern Heritage collection, join us to discover how to capture effortless looks that are stylish, wearable and will last for years to come.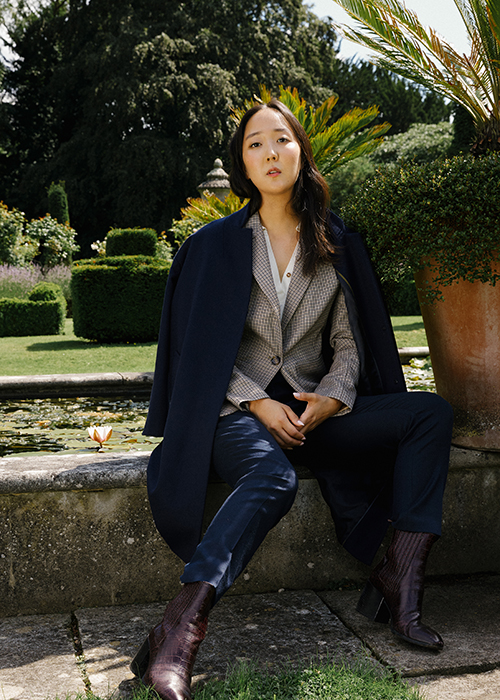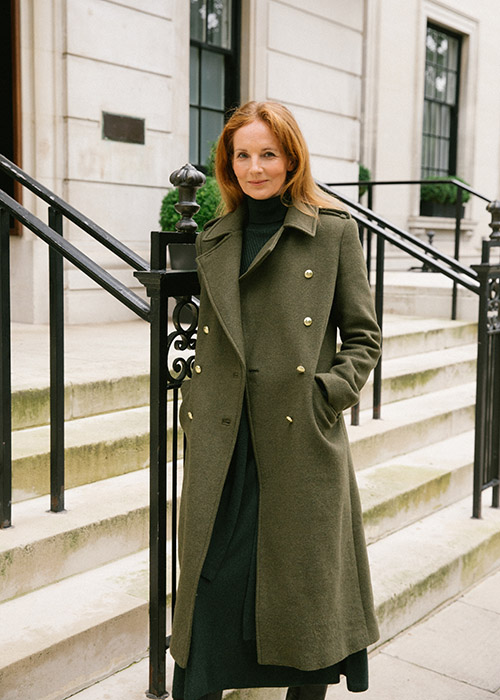 How would you describe your personal style?
Shini: At this very moment in time, I'd say my personal style is one that fits neatly into a Zoom video conference box (hello new blouse collection!), but I'm very much team-comfort, sucker for utilitarian and masculine silhouettes with a dash of something sensual or feminine. On any given day you'll see me in an oversized blazer, tailored trousers and a red lip, or a trench coat with a pair of heels or something that sparkles.
Arabella: I would describe my style as effortless, classic and minimal. I only have pieces in my wardrobe that I love. I want to feel comfortable and chic.
Amira: My wardrobe consists of a balance between streetwear and very feminine pieces, which I love layering. I always find comfort is key. If I am comfortable then I will definitely feel confident.
Where do you get your style inspiration from? Are there factors outside of fashion that inspire the way you dress?
Shini: I love taking inspiration from film heroines and fictional scenarios when it comes to style, asking myself 'how would Marge Sherwood (a la The Talented Mr. Ripley, 1999) style a turtleneck?' Or 'what would I wear to meet Helmut Newton?' Stories and storytellers get my juices flowing when it comes to building a look, and I love being influenced by the cultural identity of the environment too.
Arabella: I have been working in fashion for so many years there isn't just one place I get my inspiration from. I see things that inspire me everywhere - from people on the street or tube, social media, books, TV, films, or exhibitions.
Amira: I find style inspiration from everything around me, but my major source of inspiration is colour, I always create my outfits based around the colours I am feeling that day.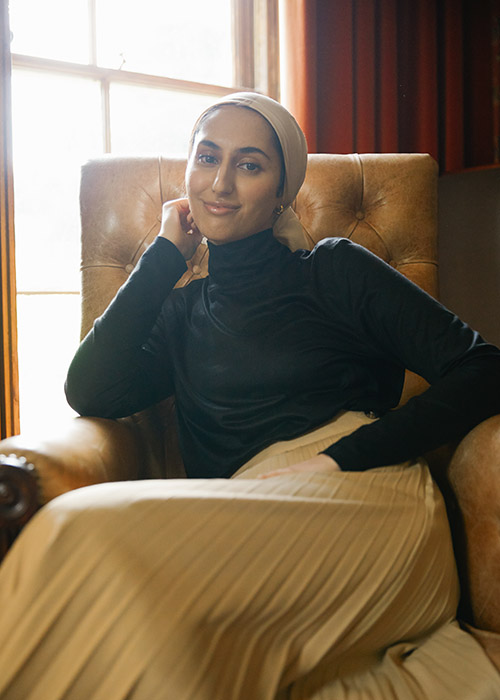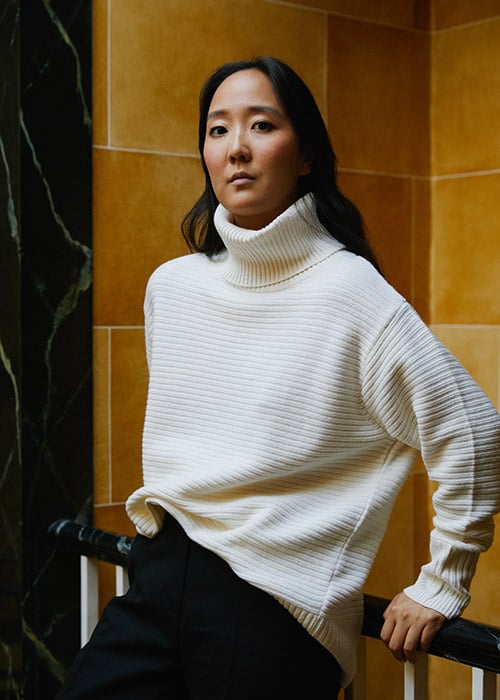 How do you use your heritage to reimagine your style choices for the modern day?
Shini: It's an equal dose of form and functionality for me, a good balance of design/trend with something quality and heritage. My mother always opted for utilitarian - sometimes equestrian - classics, so I grew up building my wardrobe that way, starting with solid basics and finishing off with a quirky touch. As a South Korean growing up in Poland, living and working as a photographer in London - I suppose I will always touch base with my heritage as a third culture kid, trying to fit in while embracing and flaunting my own cultural heritage.
Arabella: I am a born and bred Londoner. I dress for a city environment. My daily wardrobe choices are very much dictated by the fabulous British weather and how much walking I have to do that day.
Amira: I think it is important to incorporate your heritage into your everyday life and style because that's part of your identity and who you are as an individual. That should always be embraced whether that's through colours, patterns, fabrics. Express that part of you the way you feel is best to.
Tell us more about how you styled up the Modern Heritage collection?
Shini: I was instantly drawn to the tailored pieces of the Modern Heritage collection, and eventually ended up picking out the Heidi Jacket, which for me is something I would keep in my wardrobe forever. It's a piece that'd look great styled up or down, but I decided to pair the jacket with a pair of smart trousers and sensible boots, then layer an oversized coat (Talbert), to polish off the look. The layering adds a new dimension to the look, while being entirely functional for colder seasons at the same time.
For my second look, I wanted to build a work-from-home solution (perfect for conference calls) by layering a patterned, coloured layer (Martine Cape) on an otherwise basic monochrome outfit. Layering is key when it comes to modern heritage, just like a cake and its toppings!
Arabella: There are so many great coats in the collection, so I started there and layered pieces underneath to get the right proportions for the length of the coats.
Amira: My choices for the Modern Heritage collection brings style and comfort together. The pieces that I have chosen are versatile and give you multiple options to rotate and create new outfits. With the neutral colour palette, it allows room to experiment and create multiple outfits by layering different pieces together.
What are your must-haves from the collection and why?
Shini: The Heidi Jacket is an eternal classic, a tailored wool blend blazer that works as a sophisticated final layer for both day and night. It works both with jeans and over a silky dress. Another must-have is the Stonehaven Knitwear, which is already a wardrobe staple I rely on both for warmth and a building block to any look.
Arabella: I have an obsession with trenches so the Flodden Showerproof would be top of my list, followed by the very chic Talbert cocoon coat. It is the perfect coat shape I need to update my wardrobe this winter.
Amira: I absolutely adore every piece from the collection, but I would have to say the 'Barbour Perthshire Shirt' is a must-have. The tartan check and colour of the piece makes it a key piece for my wardrobe. I think it's such a timeless piece, for many more winters to come.
Barbour Modern Heritage is for women who want to embody a sense of timeless style within their wardrobes whilst keeping it relaxed and contemporary. What are your top tips on achieving the high-low look?
Shini: To embody a sense of timeless style, the key lies in layering basics with something unexpected, pairing bits from opposite ends of the spectrum: Minimalist with maximalist pieces, masculine with feminine, heritage with trend...etc. Confidence and attitude play a significant role in this adventure too, to really sell the look. When in doubt, comfort is key - there's nothing more attractive and timeless than a woman who looks relaxed and dynamic in what she's wearing.
Arabella: I live in jeans in the winter and dresses in the summer. That is pretty much my uniform. With dresses I wear either with a chunky ankle boot or sandal, to stop it looking too feminine. In the winter it's boots or trainers and a cashmere sweater with my jeans. It's quite low key so a tailored coat instantly elevates it. Plus, a great handbag.
Amira: My top tips on achieving a timeless style whilst remaining contemporary would be longevity. Always asking the question will this piece fit my current wardrobe? I think the Barbour Modern Heritage collection does just that, it gives a sense of timelessness but comfort, giving you many options to experiment and style pieces in different ways. It's great to mix and match with pieces that work for different occasions. For example, you can style a dress with trainers or wear a more casual jumper under a trench. This also gives you the option to elevate your look by swapping the relaxed items with smarter pieces.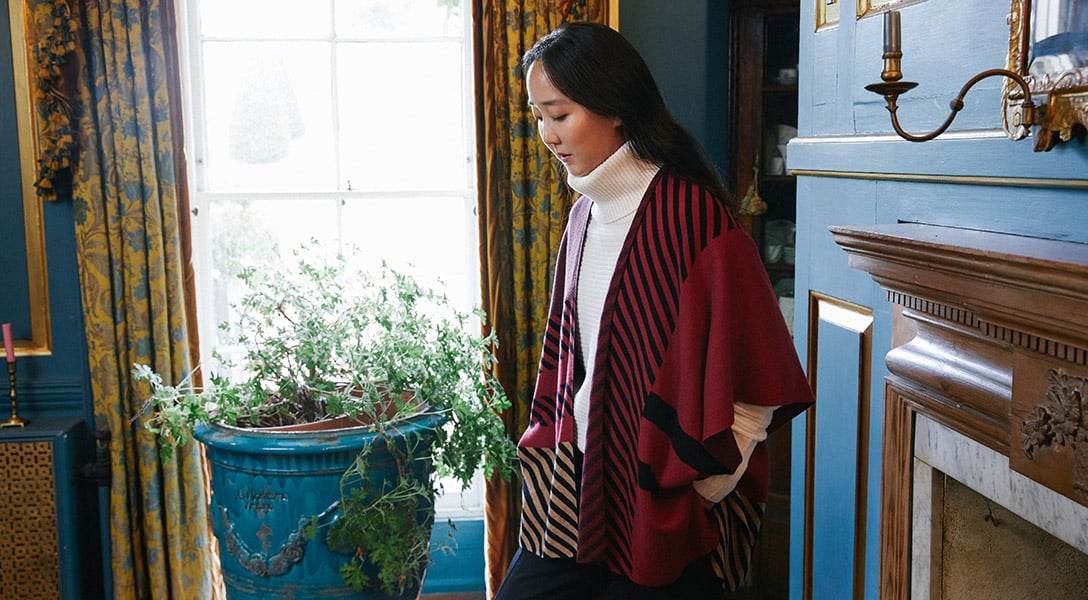 What are your top three fundamental pieces for building a winter wardrobe?
Shini: Think function first for a winter wardrobe, sturdy yet stylish pair of boots, an overcoat that can finish off a look, and lots of knitwear basics, composed of good quality, sustainable yarn.
Arabella: I really feel the cold, so warmth is very important to me. A great coat is essential but not always enough, so I layer a lightweight quilted jacket underneath for extra warmth. Flat boots or trainers that are comfortable enough to walk around in all day no matter what the weather and cashmere polo necks in every shade of navy, grey and black.
Amira: It would be a good knit that keeps you warm but can be paired with multiple options from my wardrobe, a staple and cosy coat that can be thrown over majority of my outfits, and pair of chunky boots that can be worn with jeans, dresses and skirts.
What do you look for when investing in these pieces?
Shini: Quality and production ethos is priority when it comes to investing in fundamental pieces, but I also look for silhouettes and shapes that have been a classic for decades, and a neutral colour palette that will ensure the pieces will never go out of date or trend.
Arabella:I look for pieces that fit seamlessly into my wardrobe and will work with what I already own. I always ask myself the question, "would I wear this at least thirty times?"
Amira: When investing in pieces I always look for quality and fit. It must feel and sit right with my shape, otherwise I will not feel very comfortable in it.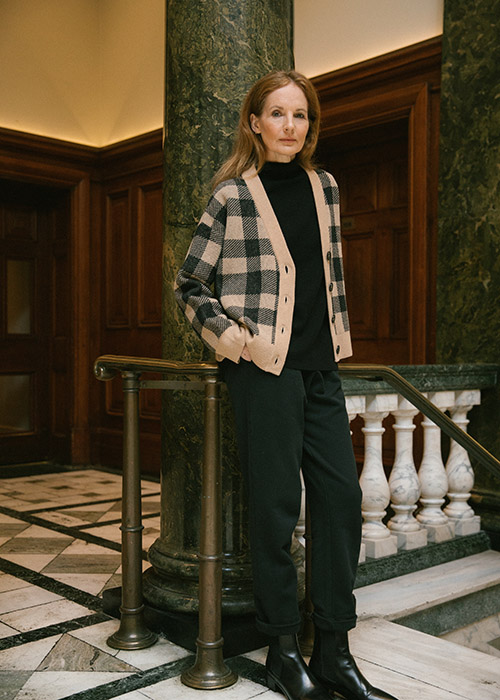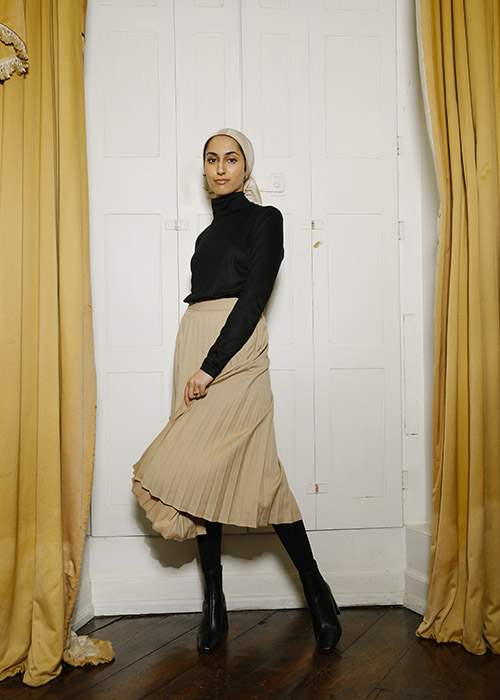 As a new collection for Barbour womenswear, the collection is fashion-forward but maintains the high quality of the more traditional pieces. How important is it to invest in pieces with longevity and why?
Shini: From an environmentally sustainable point of view, I believe it's mandatory to invest in longevity. But a wise choice of solid basics will act as a cornerstone as we change and grow our personal style over years.
Arabella: I'm mindful not to buy lots of new pieces. Perhaps a couple of new pieces per season, more special items that are made to withstand time rather than following trends.
Amira: I think it is incredibly important to invest in pieces with longevity because that way we get more wear out of our pieces, leading to a more conscious way of buying.
How do you define great autumnal style?
Shini: Autumn is the season of contrasts, an exciting opportunity to mix and match seasons! I love preserving small elements of summer with elements of winter - this makes for amazing autumnal style - pairing a short miniskirt with a tailored blazer, or a silk dress under a trench coat.
Arabella: Layering is the best way to combat the temperature changes that come with autumn weather.
Amira: I always believe whatever makes you feel confident and your best, that's the way forward. However, I do love the colours and the layering during the autumn season. A sand coloured and masculine coat paired with a neutral coloured or a bold coloured knit, a shirt layered underneath, a pair of straight leg jeans, and to finish it off a pair of chunky boots would be my ideal autumn outfit.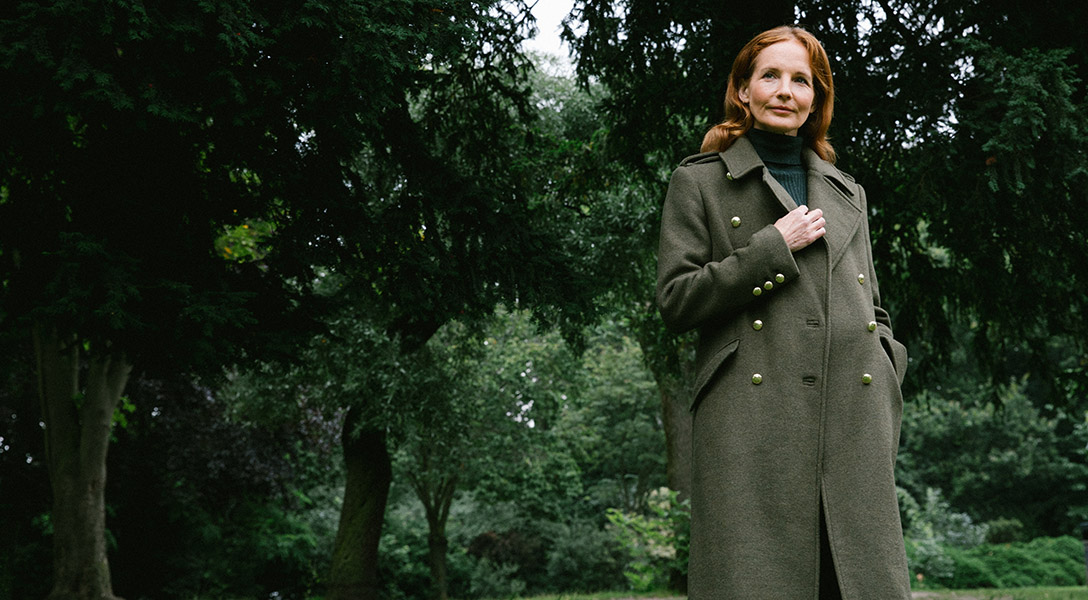 What are your favourite things to do during the winter months? What are you most looking forward to?
Shini: I'm looking forward to lounging by the fireplace on a snowy day with my puppy in a cashmere sweater or a warm cape.
Arabella: Waking up on dark winter mornings, the first thing I do (after feeding my hungry, needy cat) is light my favourite candle, L: ABruket Coriander. It smells amazing and makes me happy.
Amira: I love how festive it gets during the winter months, usually I will visit the Christmas markets with friends. As a family we will throw little dinner parties to get together and catch up. The massive (and geek) fan that I am, every winter I will watch the whole Harry Potter series with my family too.
In addition to all of this, it is mine and my husband's wedding anniversary in December and we like to plan a little trip or something special around that time, which makes it that more exciting!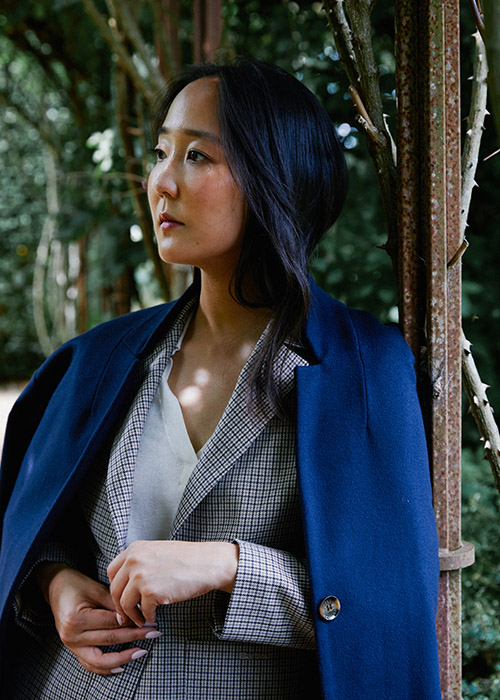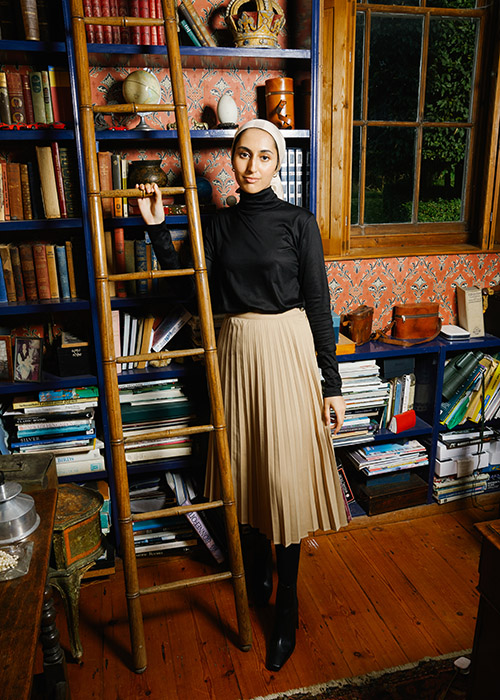 Explore the Barbour Modern Heritage collection here, or shop the new collection here to uncover your new winter wardrobe that will stand the test of time.