Men's Tartan SS19: Meet Marcel Floruss
Men's Tartan: Marcel Floruss
spring summer 2019
In celebration of our SS19 Men's Tartan Collection, available at Bloomingdales, we caught up with Marcel Floruss, fashion blogger, to learn more about his favorites from this season's collection, travelling and trends in Menswear...
What are you most looking forward to this spring?
The warmer weather, without a doubt. I love the fall and winter seasons but spring time in New York is just magical: everyone's outside, with smiles on their faces and the city just becomes so much more alive again. Needless to say this also means a different wardrobe, which I'm just as excited for.
What kinds of experiences are you looking for in your upcoming travels?
Meeting new people and getting to know new cultures. I'm going to visit Israel for the first time for the global Forbes 30 under 30 summit, one of my first solo trips, so I'm ecstatic for that experience.
---
Where do you go when you need a quick break from the city?
I love heading up to Bear Mountain State Park. I think a lot of New Yorkers forget about the beauty to the north of the city – many equate getting out of town with Long Island and the Hamptons, but there's so much nature to be explored in the vast New York state.
What are some of your favorite trends in menswear this season?
Monochrome looks are still are strong trend which I love, since I love playing color. It might seem easy, but matching very similar tones of the same color can be tricky. Another one is belted suiting, a modern take on a men's staple.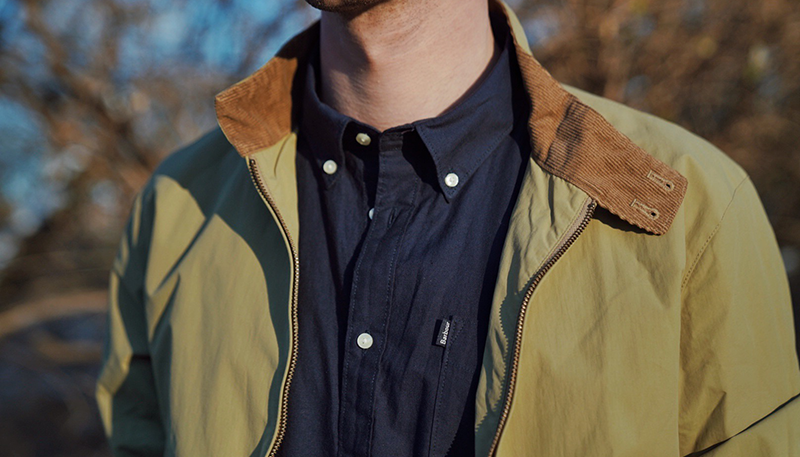 ---
---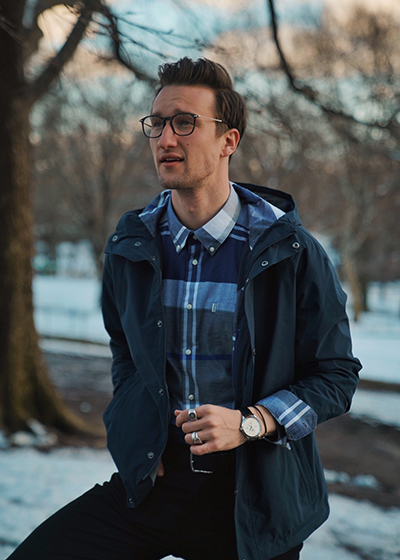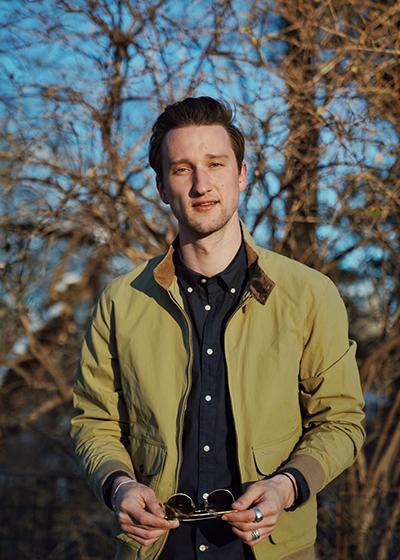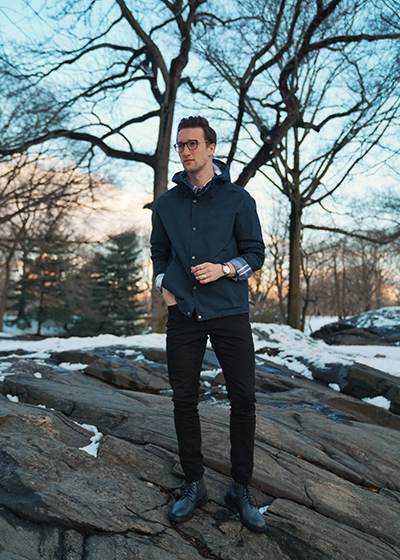 What is your favorite piece from this season's Barbour Tartan collection?
The Brothwell shirt – excellent fit, a modern and spring-adequate version of the classic flannel, in a beautiful colorway. I love the different shades of blue, against the base of grey with the white highlights.
Discover more about the Men's Tartan Collection here, available at Bloomingdales.
---