Styling Women's Tartan with Louisa Hatt and Sarah Ferguson
SPRING SUMMER 2021
Spring is a magical season. A time for brighter days, warmer weather and general freshness. Whether you're taking it in from the comfort of your home, or heading out to rediscover your hometown, there's much to be enjoyed. Our women's tartan collection is inspired by the Scottish scenery, and in celebration of its Scottish Roots, we caught up with Edinburgh-based style experts Louisa Hatt and Sarah Ferguson, to rediscover home.
To celebrate the changing season in this beautiful part of the world, Louisa and Sarah share their love for their home, along with their tips for reinventing your style this season.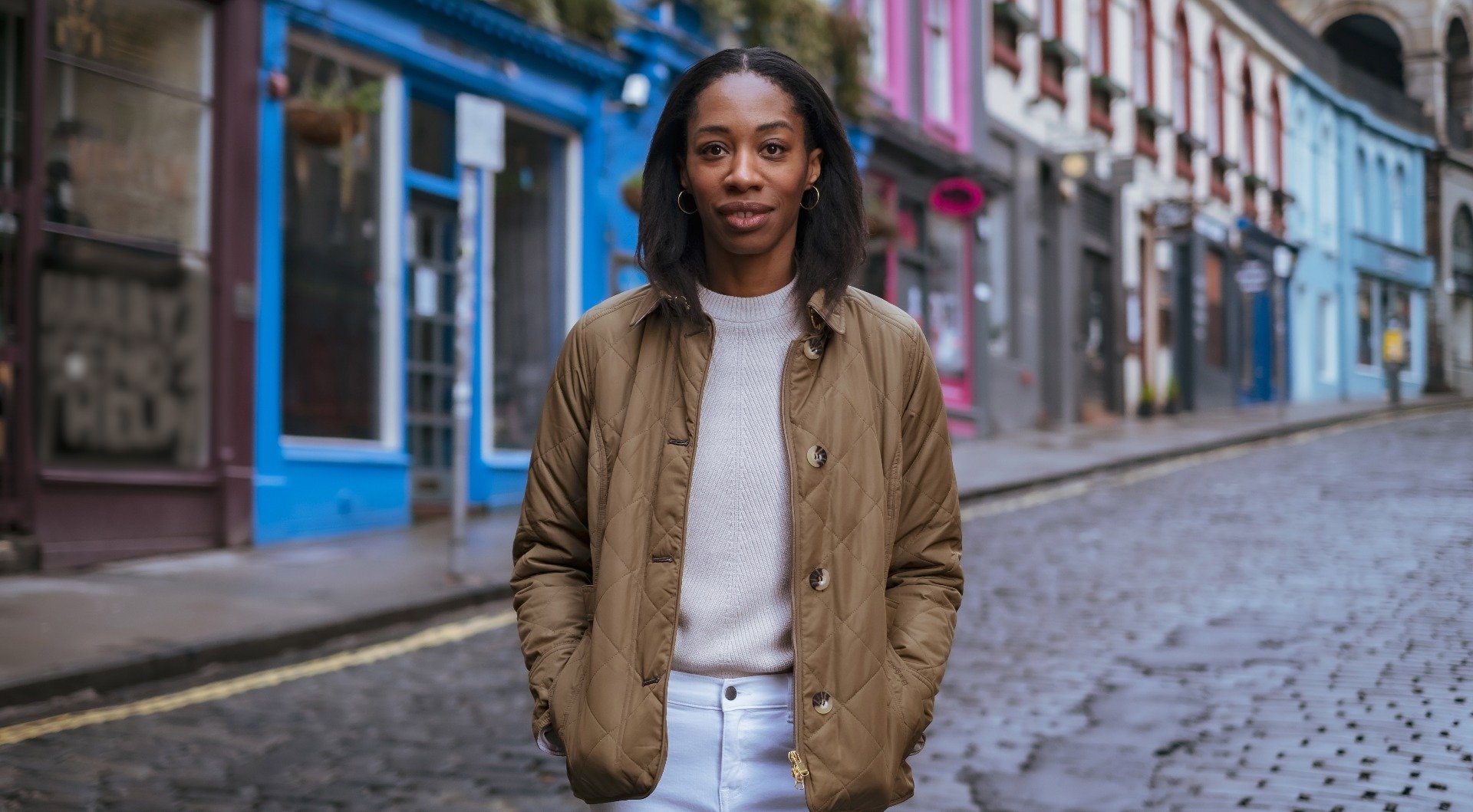 What is the best part of this time of year at home?
Sarah: For me, it's enjoying everything that the season has to offer, like watching my garden sprout to life or the new light coming in through the windows. Noticing all the small ways in which my home changes.
What do you love about where you live?
Louisa: Edinburgh is a really green city. There are so many green spaces in the centre of town, such as Princes Street Gardens and Calton Hill. I love when the flowers start to bloom, and these spaces look even more beautiful and colourful.
When it comes to building the perfect wardrobe for this time of year, what are your top tips?
Louisa: Invest in good transitional basics; a white shirt, a neutral knit, a trench coat, a quilted jacket and practical boots. These pieces are classics, and you can wear them in springtime and beyond.
Sarah: Layers! I think that's my tip for every season. Building an outfit with a good foundation means you look super put together, no matter what. I also think investing in great fabrics is key, it's so important to be comfortable in your clothes.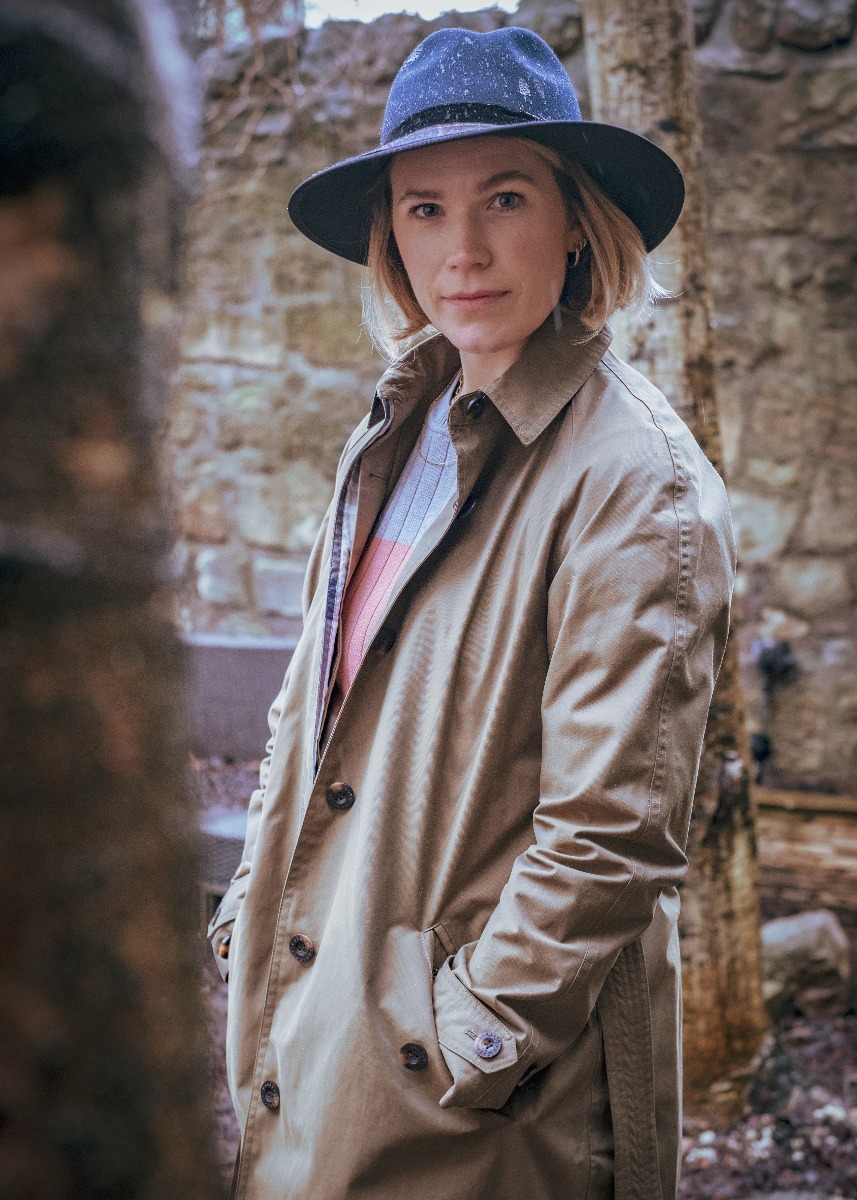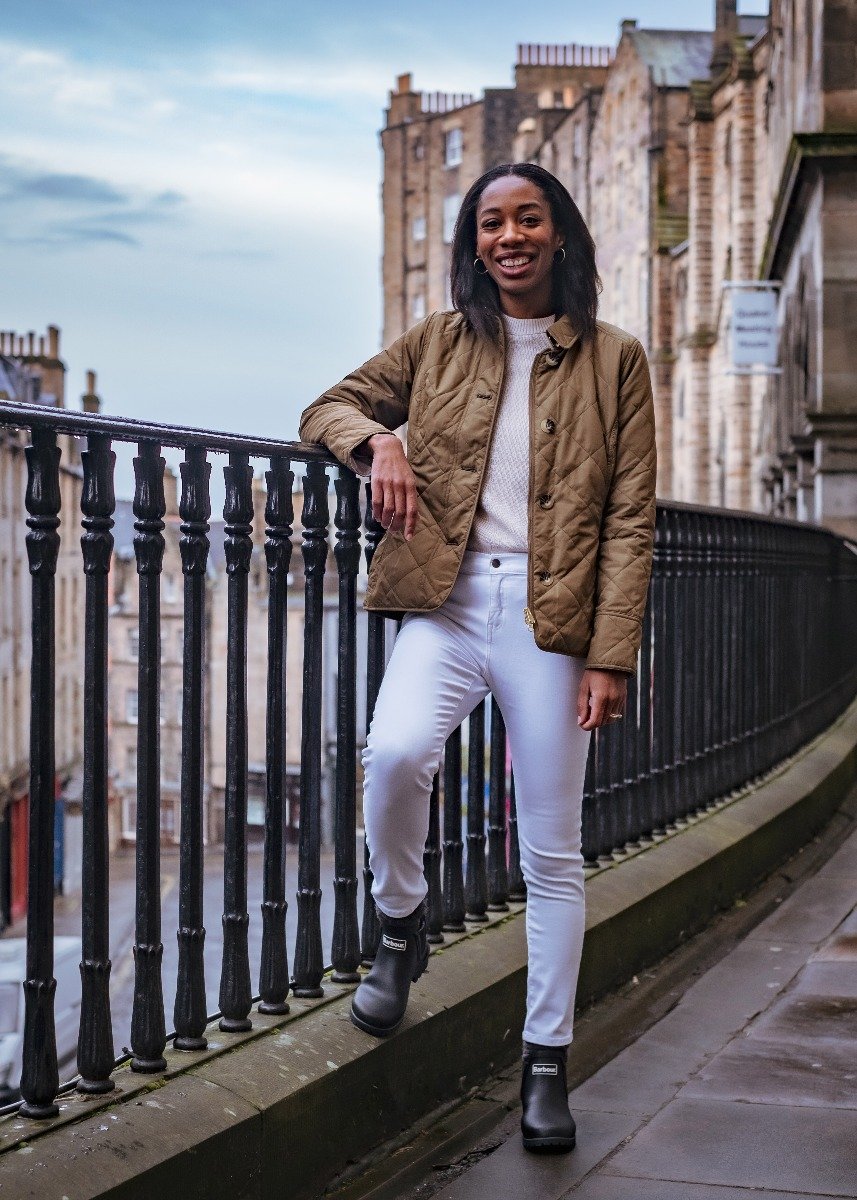 What does dressing well give you?
Louisa: Dressing well helps me to feel more confident. My confidence comes from wearing clothes and shoes that make me feel good and, most importantly, are comfortable. It's not necessarily what you're wearing, it's how you feel when you're wearing it that comes across.
Sarah: Dressing in timeless, comfortable clothes, gives me so much confidence. If I'm going into a stressful or unfamiliar situation, I always like to make sure my outfit is spot on, and I then feel I can take it all in my stride.
What advice would you give to someone who is looking to discover/rediscover their own unique style this season?
Louisa: Familiarise yourself with all the pieces in your wardrobe. Start by taking everything out of your wardrobe and doing a visual check of what you have. Donate or sell pieces that you no longer like, don't fit or you don't wear. With the remaining pieces, start thinking about how you can wear different combinations together. Building a Pinterest board of inspirational images is also a great approach to thinking of new outfit combinations. The images don't necessarily need to be fashion shots, they could be images of architecture, nature, block colours etc. Anything that you gravitate towards and makes you feel inspired.
Sarah: Revisit your wardrobe. Pull them all out and see what's there. It will spark memories. You'll remember days out and the things you did that will make you want to put them on immediately. You'll also be able to see what's missing, perhaps a wee jacket for the season will help bring the rest of your pieces to life!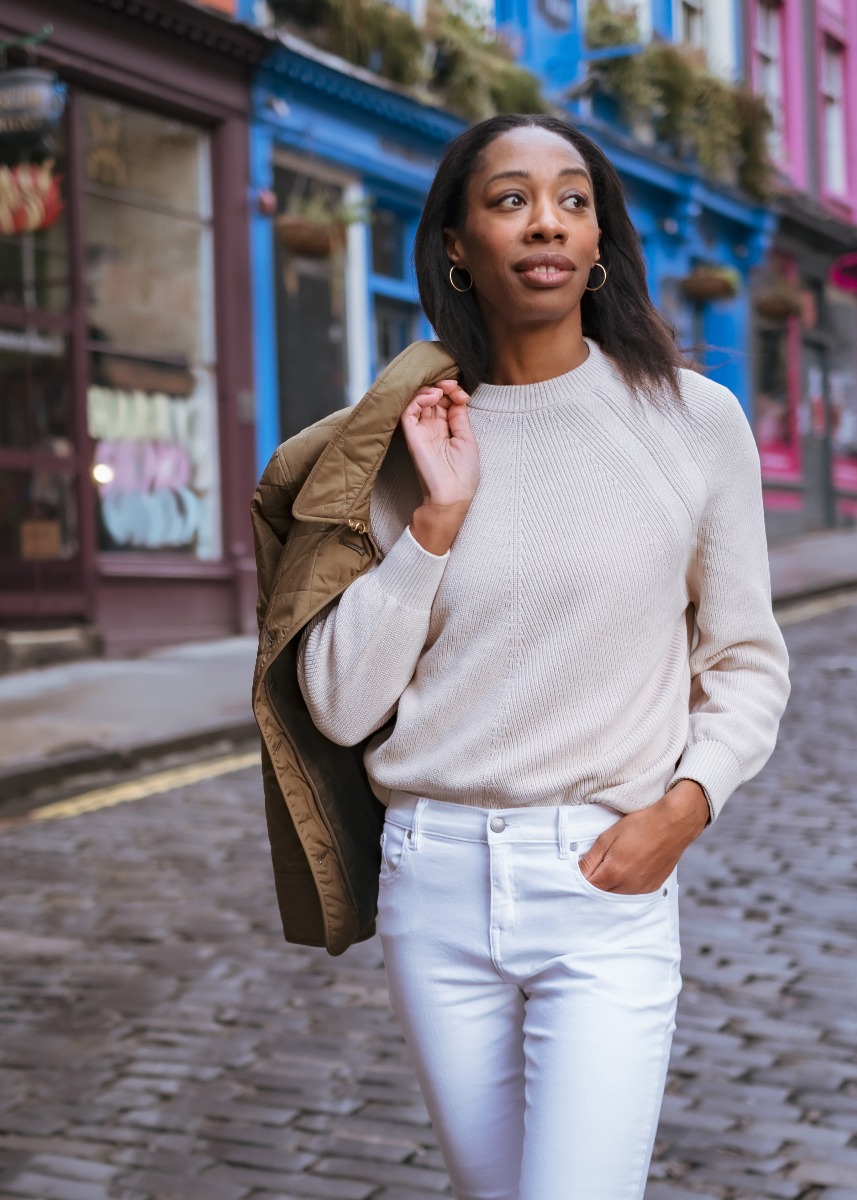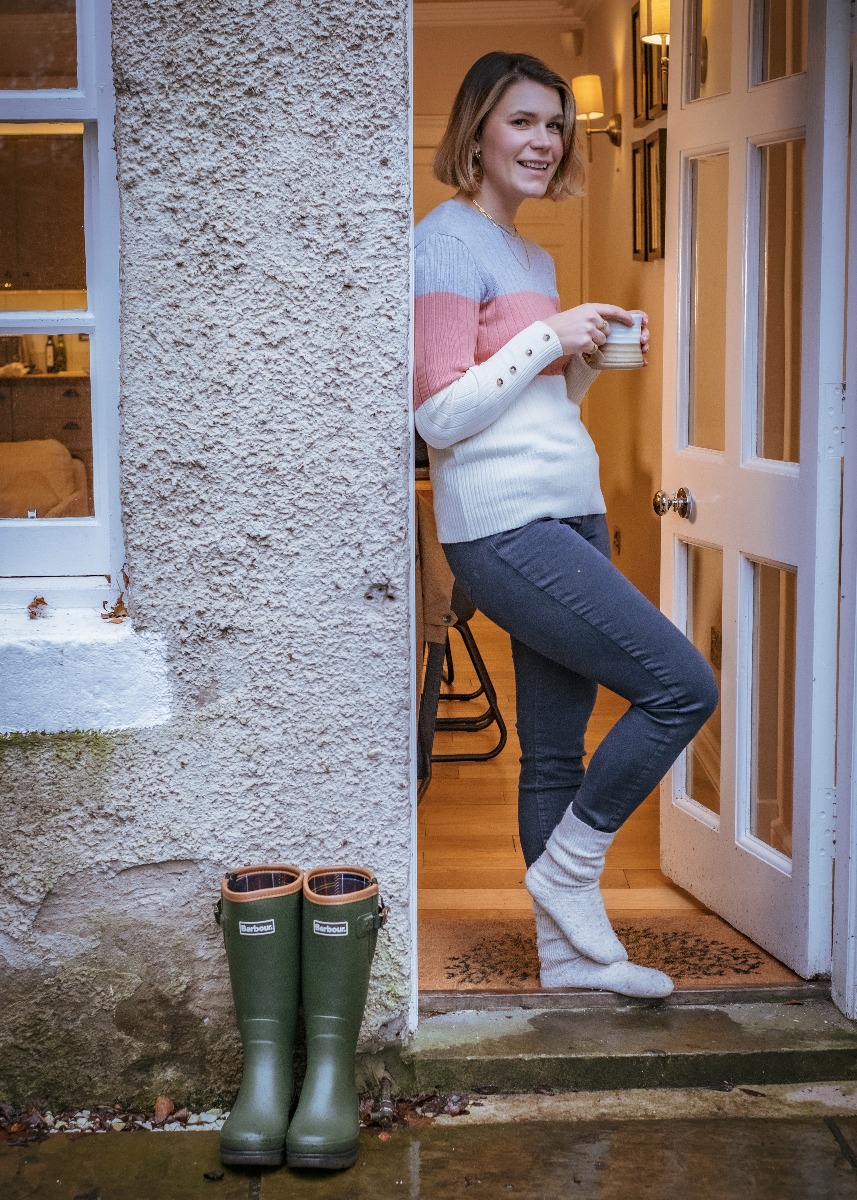 What makes the new Women's Tartan collection perfect for this time of year?
Louisa: The neutral shades in the new collection remind me of fresh spring colours. I love that there is consistency in the pieces without it looking too forced. I love the detail on the Blackthorn knit — it's beautiful and adds a point of interest when peeking out from behind the Nelson quilt jacket, and the cream shade really compliments the Tartan detail on the jacket. The Nelson quilt jacket is light but also warm which is perfect for the sometimes-temperamental weather.
What makes the new Women's Tartan collection perfect for staying comfy and stylish at home?
Sarah: The collection is so easy to style for lounging at home because it's so comfortable and beautifully made. The jeans have such a good stretch in them, you barely feel like you're wearing jeans at all. I really love the jumpers and how lightweight they are — perfect for spring and the jackets make it super easy to turn an indoor outfit into something super chic!
Tell us what you love most about the new Tartan collection...
Louisa: I love the Women's Tartan collection colour range; they remind me of Edinburgh — the beige tones make me think of the sandstone buildings and the olive tones remind me of how green the city is.
Sarah: I love how versatile it is, and I especially love the colours. Those quiet, understated colour palettes are gorgeous and suit just about anybody!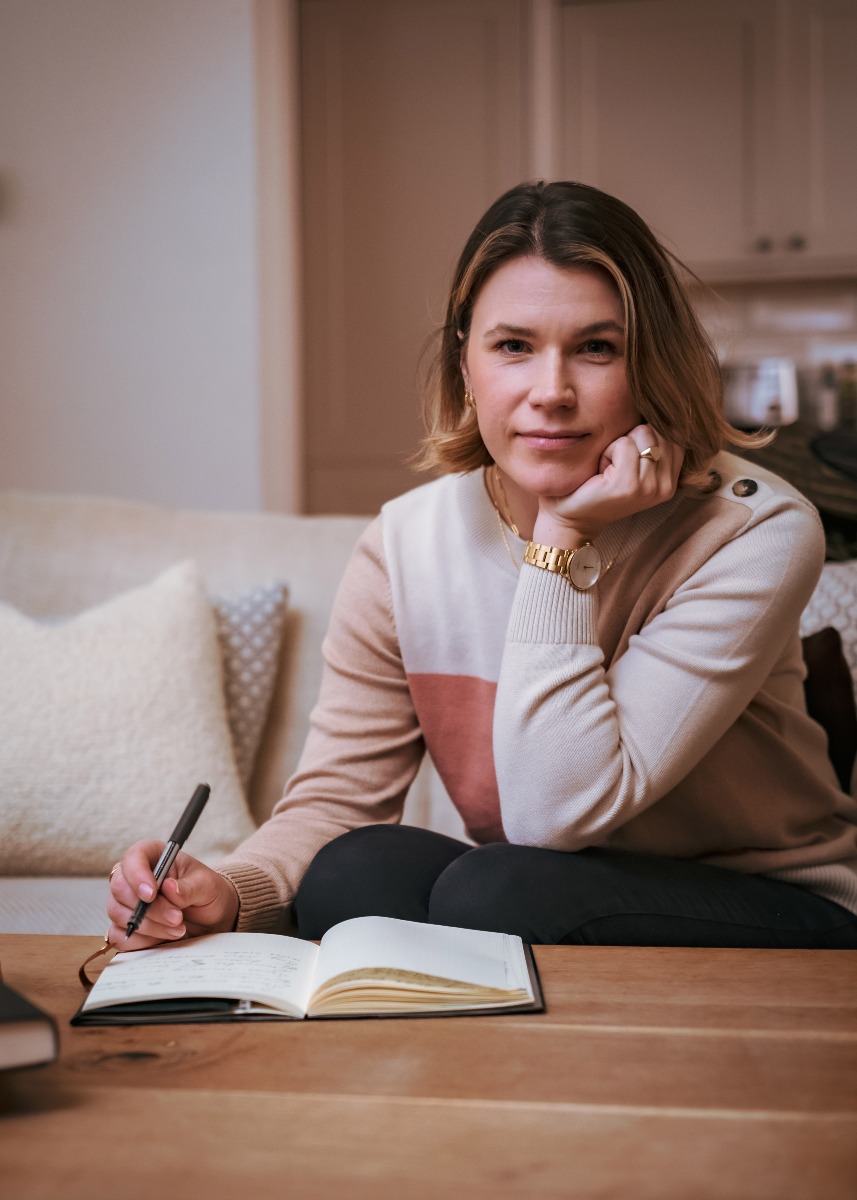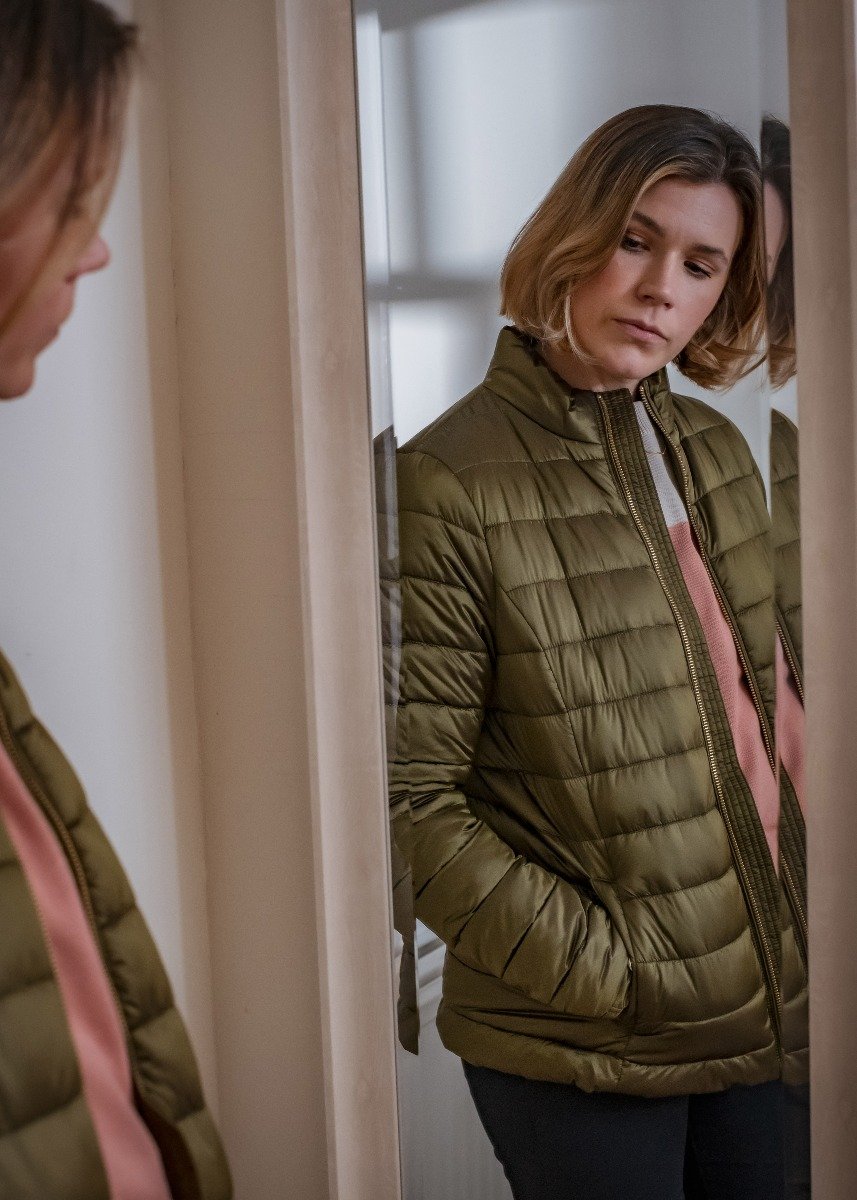 As a lifestyle and styling photographer, what do you do to feel inspired?
Sarah: For me inspiration comes from getting outside and watching memories happen before your eyes. It's super special seeing how people interact with one another. I love capturing emotion and I'm a sucker for beautiful natural light. I'm constantly noting how the light hits parts of my home through the seasons and scoping out potential shoot locations when I'm out for walks with my family.
What do you do to feel inspired both in your work, and when sharing your personal style?
Louisa: I do a few things to help me feel inspired. Firstly, I clear my head. Going for a walk to a green space is always a good place to start, I find that getting out into nature and the fresh air really helps me declutter my mind, so I can focus when I get back home. I like to spend time looking at the pieces I have in my wardrobe and put outfits together. This is always a good reminder of the pieces I have and it helps me think about creating new looks from old pieces. I challenge myself to be creative with what I already have.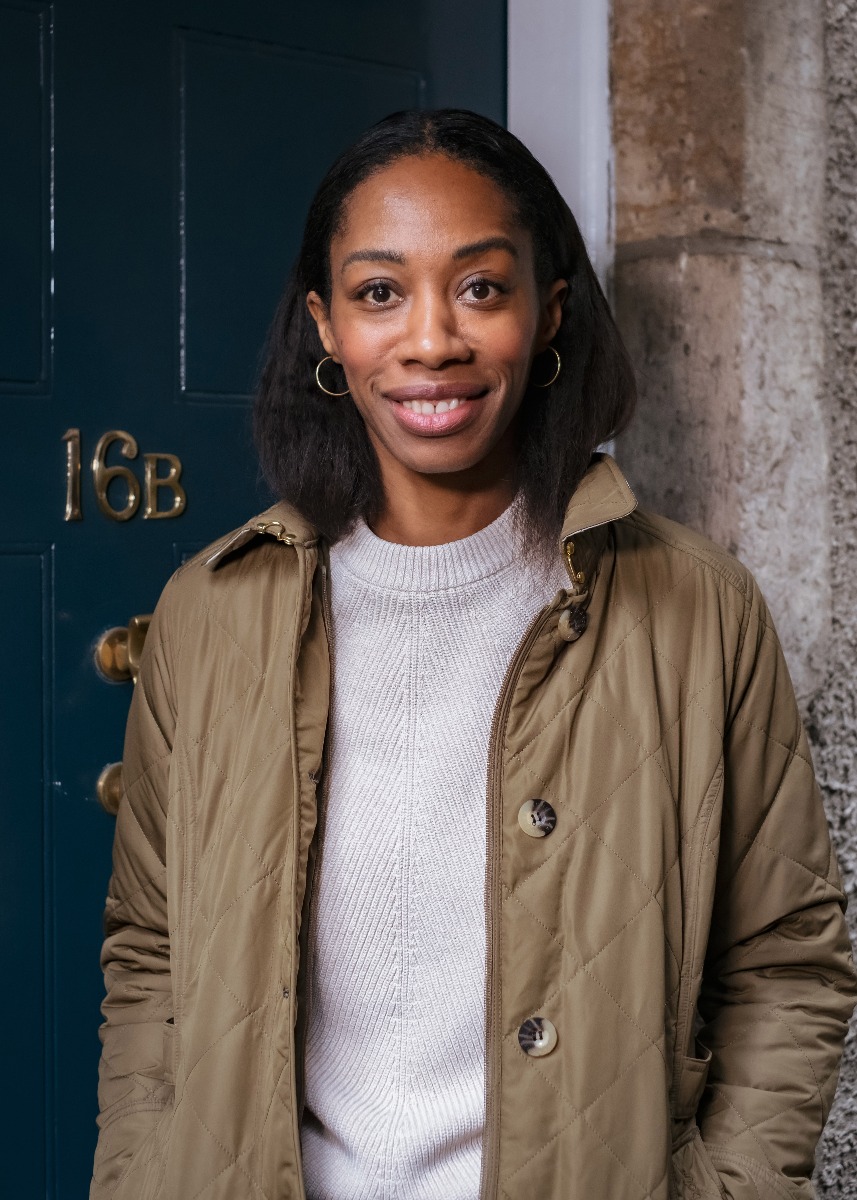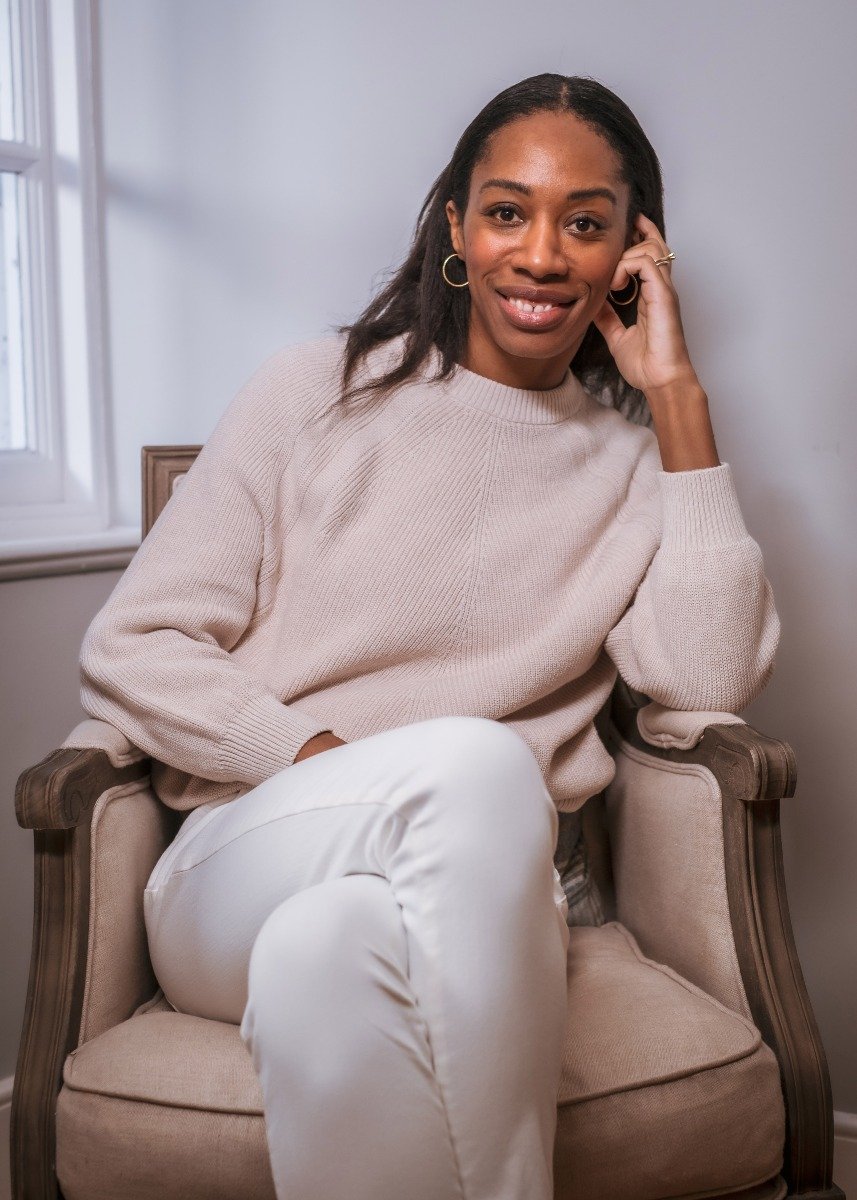 When you think about Barbour, what springs to mind?
Louisa: When I think of Barbour I think of heritage, tradition and quality. The pieces are practical, durable and timeless.
Sarah: Classic, timeless pieces of clothing that you can wear to lunch or to walk through the hills. I often think of my surrounding Scottish countryside when I think of Barbour.
Which pieces from the Tartan collection do you think are great for a transitional wardrobe?
Louisa: The Blackthorn Knit is great for a transitional wardrobe because it's a classic piece that's easy to style with jeans and trousers. I love the colour and the knit detail. It will also look great with a shirt worn underneath for a more preppy look. The Wilton boots are also brilliant— you can't go wrong with a black boot and these are excellent. They're lightweight, comfortable and practical, perfect for walks.
Sarah: My hero piece is the Olive Brunswick Jacket. It's so classic and can be styled so many ways! I'm going to get so much wear out of it right through until Autumn.