Barbour Christmas: Holiday Q&A with Julia Engel
Julia Engel Holiday Q&A
autumn winter 2018 
This Barbour Christmas, we caught up with Julia Engel of popular lifestyle and beauty blog 'Gal Meets Glam', to find out more about her holiday traditions, her recent travels, and her favourite Barbour items that she is gifting this Barbour Christmas...
You have had quite the year! Of all of your accomplishments in 2018, which are you most proud of?
The launch of GMG Collection this past spring was something I've been working towards for a long time (over 4 years) and is an accomplishment I am very proud of. My hope is to build a community around something that women can touch and feel. They can wear a dress and go somewhere amazing or attend an event and feel beautiful and confident in themselves. I hope that this positivity spreads to ever person they interact with.
How do you plan to spend the holidays this year?
We will be hosting family at our home this year, which we are really excited about. We have the house completed decorated in the holiday spirit and with two real Christmas trees. We will be celebrating New Year's Eve in NYC with my sister Lauren and her fiancé, going all-out to enjoy everything the city has to offer to ring-in the new year.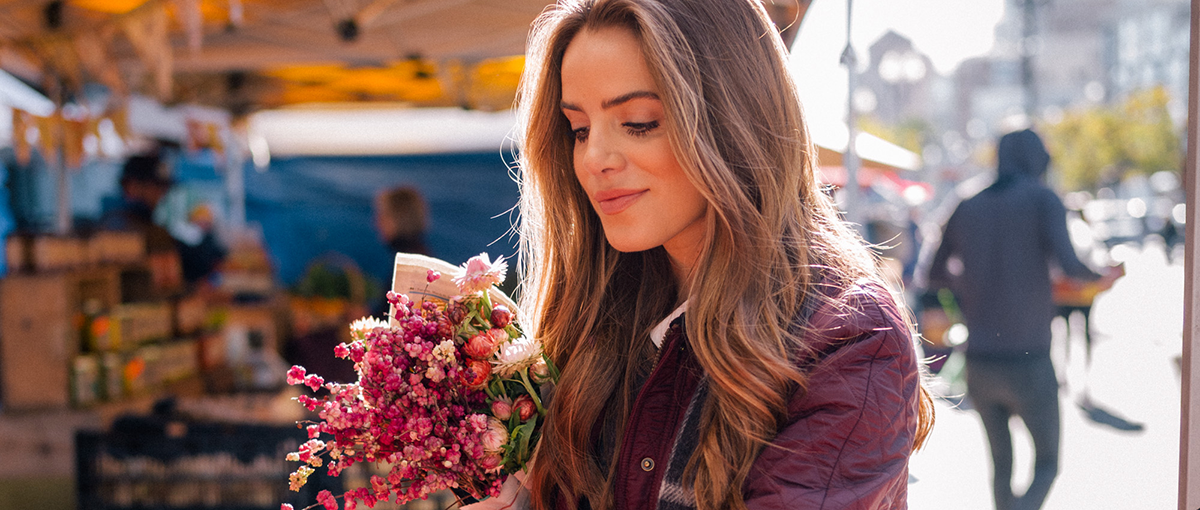 ---
What are some of your oldest holiday traditions? What is your newest?
Growing up we used to go to the mountains to cut down our Christmas tree. Our family would make it a full day outing, complete with cocoa and hot apple cider. We also made peppermint sugar cookie bark each year to give to neighbors, teachers and friends. Since we now have an apartment in NYC, we are hoping to start a new tradition by going skating in Central Park each year. Our first skating venture will be with my sister and her fiancé on New Year's day.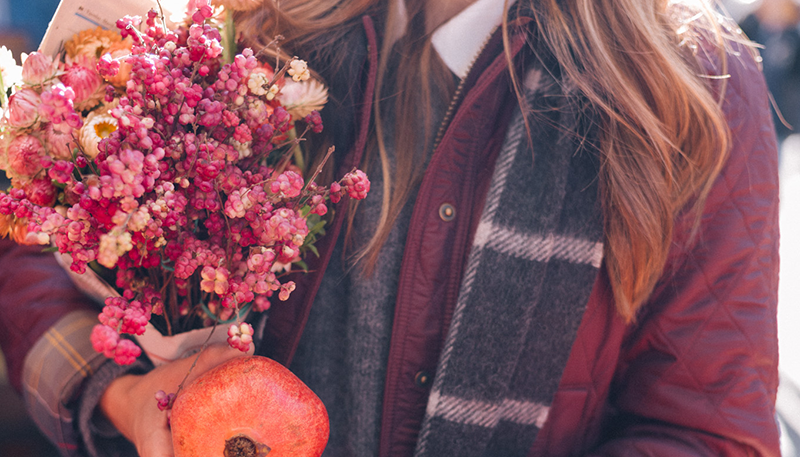 ---
---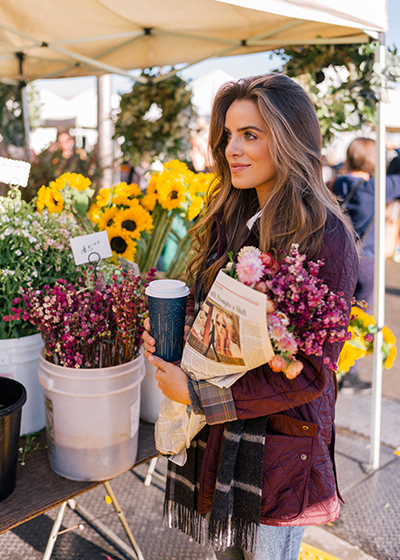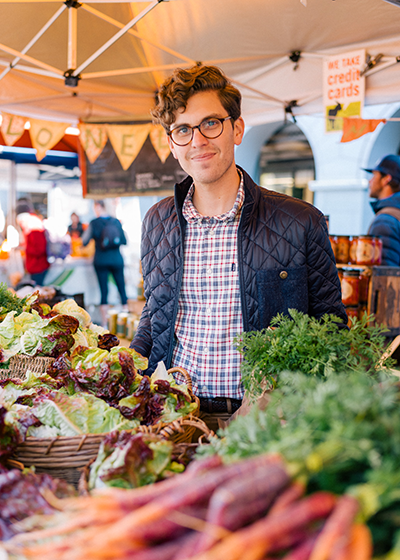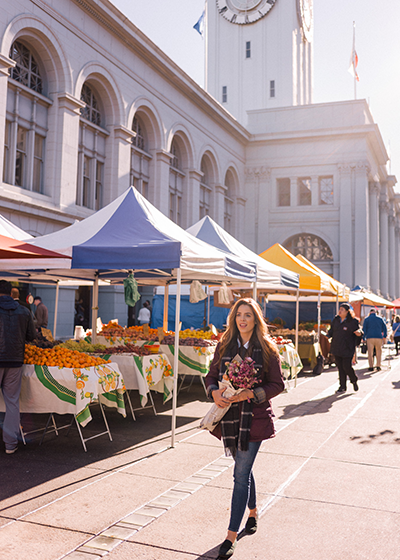 We know from reading Gal Meets Glam that you are an expert gift giver. If you were to give a Barbour item as a gift, what would it be?
Both Thomas and I have been Barbour jacket fans for years (our coat closet can attest to this), so I would have to say that it would be a new Barbour jacket.
You've lived in San Francisco and now live between Charleston and New York City. What is the ultimate gift for each of these locations?
Charleston: It would probably be a Barbour vest, which is so easy to slip on and off with the ever-changing temperatures of the South.
New York: For Barbour, definitely a very warm Barbour coat, scarf and hat to bundle-up in to stay warm!
San Francisco: Since the city has fairly mild weather, but is known for foggy mornings, I would gift a Barbour quilted jacket.
What is next for Gal Meets Glam?
We are continuing to dedicate even more of our time to Gal Meets Glam Collection. At the same time we are building our team on the blog and the dress line. We've decided that our theme for 2019 is "Purpose". We want to make every decision, build every product and piece of content with very clear intent.
Discover more #BarbourChristmas.
---