How-To-Style SS20 Modern Country
How-To-Style SS20 Modern Country with Lauren Yates and Brittany Bathgate
SPRING SUMMER 2020
Meet Lauren Yates and Brittany Bathgate — two incredibly talented women in their own rights both with an expert eye for putting the perfect outfit together. Though their styles differ, they have each turned their passion for fashion into a career, establishing themselves as the people to turn to for timeless styling tips.
Luckily for us, we caught up with Lauren and Brittany on a journey through the rich and rural Purbecks, to talk about their fondest memories of the Great British countryside and get their take on the Barbour Women's Modern Country SS20 collection.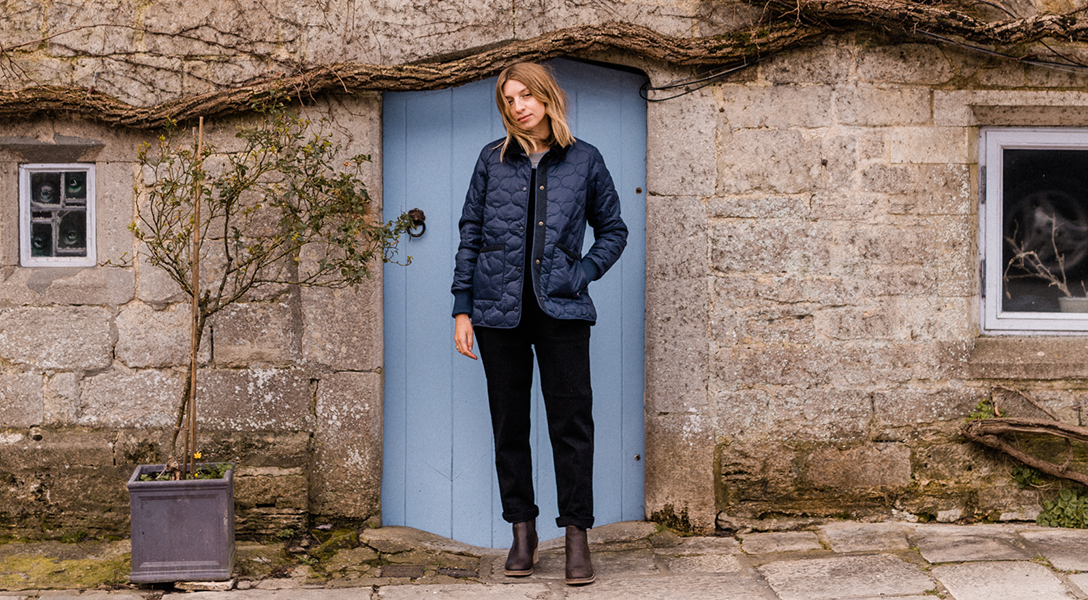 ---
What is it about the countryside that makes it so breath-taking?
Lauren: What takes my breath away about the countryside is the idea of space: the wide-open space that is the landscape; and broadening of inner space that happens when I'm in nature. The feeling is both grounding and humbling. 
Brittany: The endless views never cease to stop me in my tracks. It's amazing how much beauty can be found in these natural landscapes and seeing a sea of uninterrupted green and trees never gets boring.
Do you have any special memories of the countryside?
Lauren: Last summer, picking wild elderflowers in the forest during the short window when they are in bloom. I had my first try at homemade elderflower champagne with the help of my dad. I have such great memories of this champagne because it was the first DIY project that I had done with him in decades.
Brittany: We've always lived quite close to the countryside, so as a child a lot of my weekends would be spent playing in fields of tall grass, making dens down by the river or climbing trees.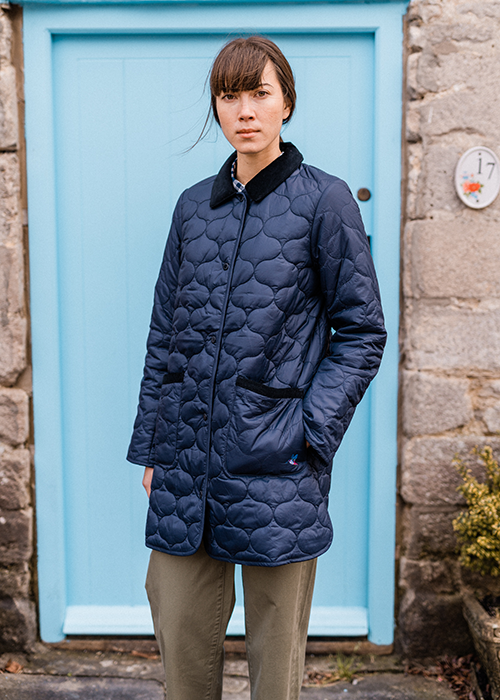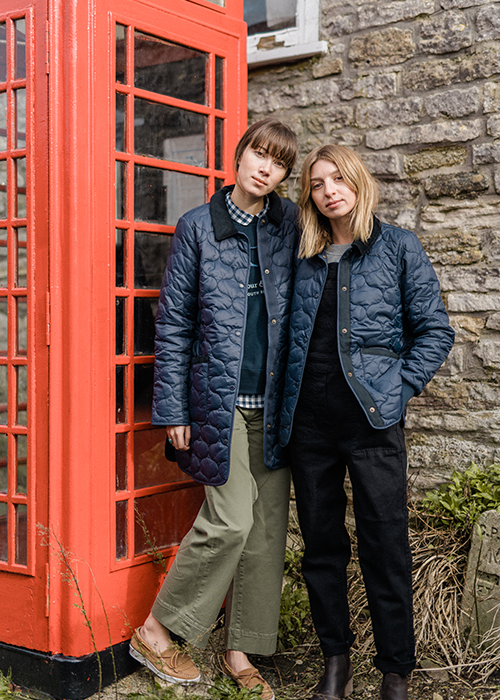 ---
How would you define Modern Country style?
Brittany: Modern Country style is practical and comfortable but still stylish. Pieces that feel like an extension of your already existing style rather than something separate. It represents a heritage that has stood the test of time and still works today in a contemporary wardrobe.
Lauren: It's a harmony of heritage and modern culture. Generations of families living on the land, passing down tradition, recipes and history – evolving into a globalised world. The idea of a melting pot of cultures that are redefining Barbour's iconic waxed cotton jacket. Modern silhouettes, colours, and technical fabrics have translated the classic waxed jacket into an orchestra that can speak to today's rich mix of cultures.
What are your favourite pieces from the collection?
Lauren: I love the Summer Cabin Trousers. They look much like the US military bush pant from the 60s with the square pockets on the front. They've been made in a cotton army drill with a little elastin for movement, which I thought was a clever design adaptation for the female customer. It's a very flattering trouser that would fit a bunch of different body shapes. 
Brittany: Mine has to be the quilted jackets — I love the elongated elastic cuffs. I think they're really flattering and keep any layers underneath in place. We're also still prone to some chilly breezes in the spring, so they keep any drafts out.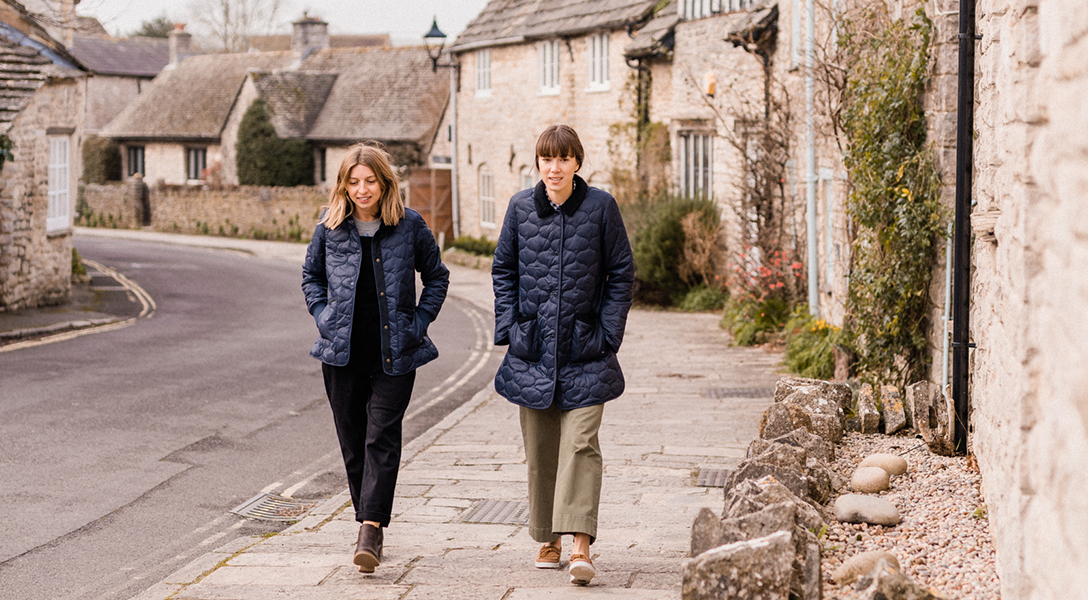 ---
Can you talk us through your individual styling of the range?
Brittany: My style is always quite paired back, minimal with a practical element. So, I mixed the heritage of the quilted jacket with a modern feel from the dungarees to create something that reflects what I would wear whilst out in the countryside.
Lauren: I chose silhouettes, fabrics, and items that would practically come out of my own wardrobe.  A round neck gingham shirt under a knitted crew neck sweat, some military pants, and a quilted mid-length coat would be a typical spring outfit for me.  These pieces all honour the past and that's what I love about them.
How important is practicality when styling an outfit for the outdoors?
Lauren: In my eyes, form and function are the foundation of good design.  When I'm in nature, feeling sheltered, comfortable, and having lots of functional pockets are so important!
Brittany: Practicality is first and foremost because it ties in with comfortability and if I'm not comfortable then I'm not confident and at the end of the day I want my clothes to lift me and make me feel happy and confident throughout the day. All of these things lend themselves to each other, I can't have confidence without practically and vice versa.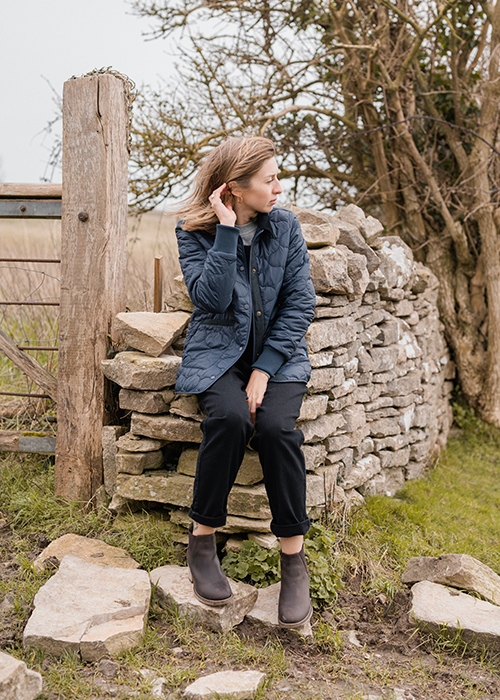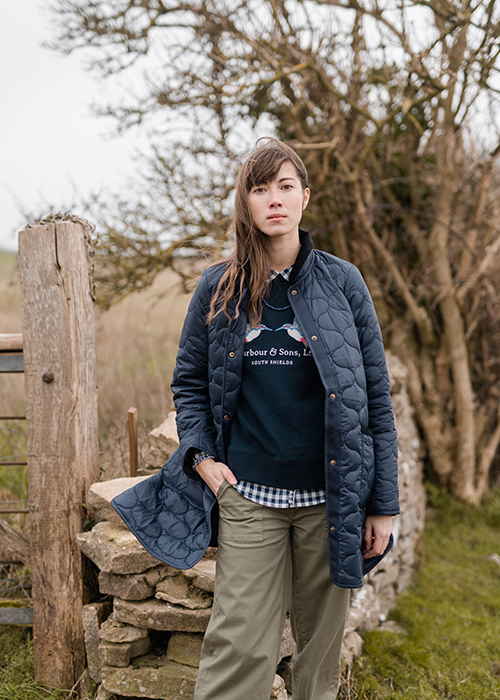 ---
Where do you get your style inspiration?
Lauren: I draw a lot of my style inspiration from history.  Whether that be from old pieces I find at the flea market, the records I listen to, or trailblazing people who I find impactful to my life.  The Universe is full of inspiration, and my antennae are always out in search for more.
Brittany: I think subconsciously I tend to feel inspired by my friends, the people around me and my surroundings. I always gather so much style inspiration when I travel, it could be the colours of a building, the landscape or someone I see on the street. 
Why is this collection perfect for Spring/Summer?
Brittany: The collection is ideal for spring because it's made up of lots of easy and practical layering pieces. With the unpredictability of the British spring weather, you never know when you're going to need to add or remove a layer during the day.
Lauren: The SS20 collection has a good range of pieces that can be layered to adapt to the transitioning warmer months.  The lightweight quilting pieces are great for providing warmth on crisp spring mornings, while the classic Barbour outer shells are the ideal shelter from wet weather and windy days. There's a piece in the collection for women of many different styles and shapes.
How do you live the Barbour Way of Life?
Brittany: The Barbour Way of Life to me means appreciating the small things, stepping outside, breathing in the fresh air and taking time to slow down. Making time to go outside is so important for me in order to re-inspire, reset and reinvigorate my mind and body.
Lauren: The Barbour Way of Life is a mindful way of life.  It's about buying thoughtfully and enjoying the life of the garment as it comes with you on your adventures!  It's a way of life that's intertwined with nature, the changing seasons, and the evolving landscape.  It's one that treasures the idea of heritage… what better than to pass your well-worn jacket to someone else to love and adventure in?  It's a way of life that reminds me of the things we most easily forget: relationship, nature, and the experience of living on this great big rock we call home.
Explore the outfits that Lauren and Brittany styled, and more of the SS20 Modern Country collection, here. Or learn more about the girls and our campaign here.