Barbour Christmas: What Colour is Father Christmas' Jacket?
What Colour is Father Christmas' Jacket? 
CHRISTMAS 2019
The Christmas season is upon us, and if you've seen our festive Christmas video, you'll have seen Father Christmas in his trusty Barbour Jacket which he wears over his iconic red suit. But what is the story behind the colour of this legendary man's jacket?
What does Christmas make you think of? Christmas trees, snow, reindeer, and that famous red Father Christmas suit? Believe it or not, the iconic red suit we all know and love hasn't always been around. The original jacket colour has been debated over many years, with many people believing it used to be blue, brown or, most often, green.
A Brief History
Father Christmas has been around for a very long time. This means he has been depicted in many forms beyond the festively plump, white-bearded fellow with flying reindeer. Some of the earliest references come from Saint Nicholas, the Christian bishop who gave to the poor. Stories of the Saint say he was a little shy and would drop coins down the chimney which would land in a stocking. Sound familiar? This is likely the start of those thoroughly Christmassy traditions.
Father Christmas is also referenced in many other stories and legends about winter festivals. In some folklore, Father Christmas represented the coming of spring, and was someone who brought happiness to get through the cold winter months. Because of this springtime-theme, Father Christmas was drawn many times in a dashing suit of green.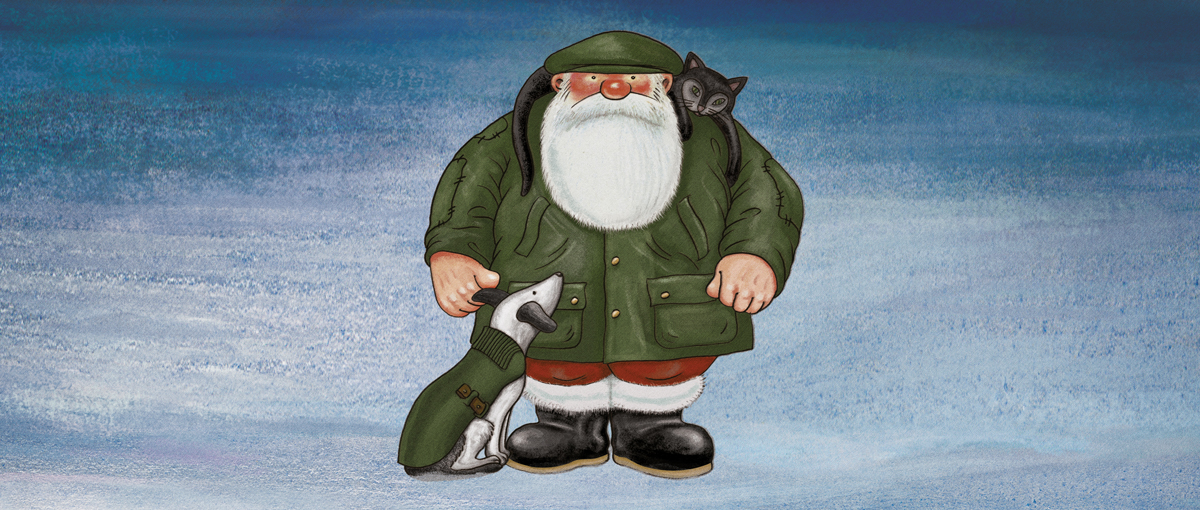 When Did Father Christmas Become Red?
It's a common belief that the red Father Christmas suit was invented by a famous fizzy drink company, who have featured him in a red suit since the 1920s. But, although these soda Christmas adverts have played a huge part in making the red suit popular, it goes back much further than this. So if you're a bit of a Noel-it-all when it comes to the famous red suit, you may be mistaken.
It is thought that some of the earliest depictions of Father Christmas in a red suit come from the artist Thomas Nast, who drew Father Christmas in a red jacket many times. These drawings became popular when they appeared on the cover of Harper's Weekly - forty years before that famous soft drink company used a red suit! He also drew Father Christmas' suit with a fur lining, nightcap and large belt buckle. But, before he began drawing him in red, Nast also drew the figure in many other colours like tan and - you guessed it - green.
Despite the work of Thomas Nast, many historians believe that red was simply the most traditional colour for a bishop's robes, which would have been worn by Saint Nicholas.
Is That a Barbour?
Watch our Christmas video to see Father Christmas back in green, with a trusty Barbour jacket that has seen him through decades of delivering presents across the world, with thanks to Mrs C. It makes sliding down chimneys, flying through snowy skies and travelling to all different climates, much more comfortable. Merry Christmas!
Discover Christmas gifting here.
FATHER CHRISTMAS™️ by Raymond Briggs. © Raymond Briggs/Blooming Productions 2019. Published by Puffin. Licensed by Copyrights Group