Barbour X Engineered Garments AW21
AUTUMN WINTER 2021
We're proud to unveil this season's Barbour X Engineered Garments collection, which explores our iconic quilting, reinventing this signature style into a contemporary range that's sure to turn heads.
Engineered Garments, established in 1999 by Japanese designer Daiki Suzuki, was born out of a love for American workwear and traditional construction techniques with a Japanese aesthetic. Blending this cool, modern style with Barbour's rich heritage has created a collection with the best of both worlds.
Discover more about the jackets in the collection below, alongside a Q&A with Engineered Garments founder Daiki Suzuki.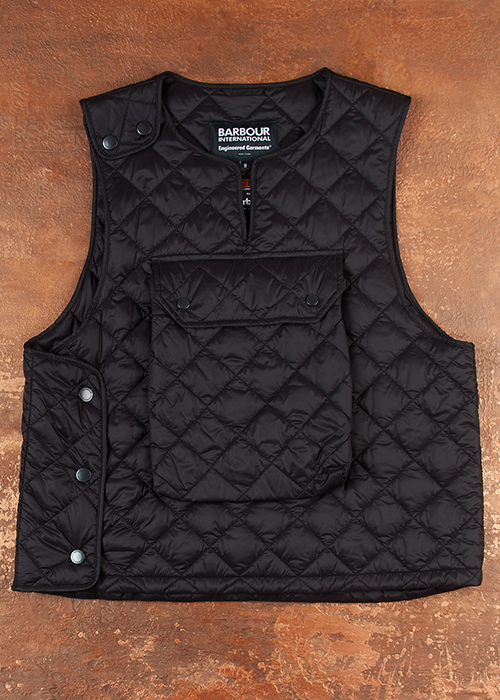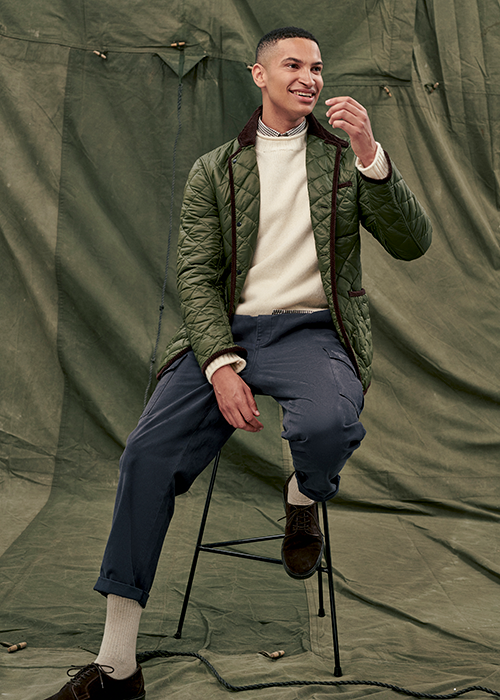 Barbour has been making quilted garments for more than fifty years, and this lightweight, yet warm jacket style has been reimagined by Engineered Garments, bringing a modern twist to our popular quilting.
The jackets in this collection focus on Barbour's signature quilts. How has Engineered Garments adapted this iconic style?
Daiki: Stayed with the original material and pattern of the quilting jackets and brought in some EG taste into the designs. I just took the best part of both to create something new.
How did you blend Barbour's country heritage with Engineered Garments' contemporary engineering?
Daiki: Combining Engineered Garments' experimental fit and designs with Barbour's tradition with the idea to recreate iconic styles.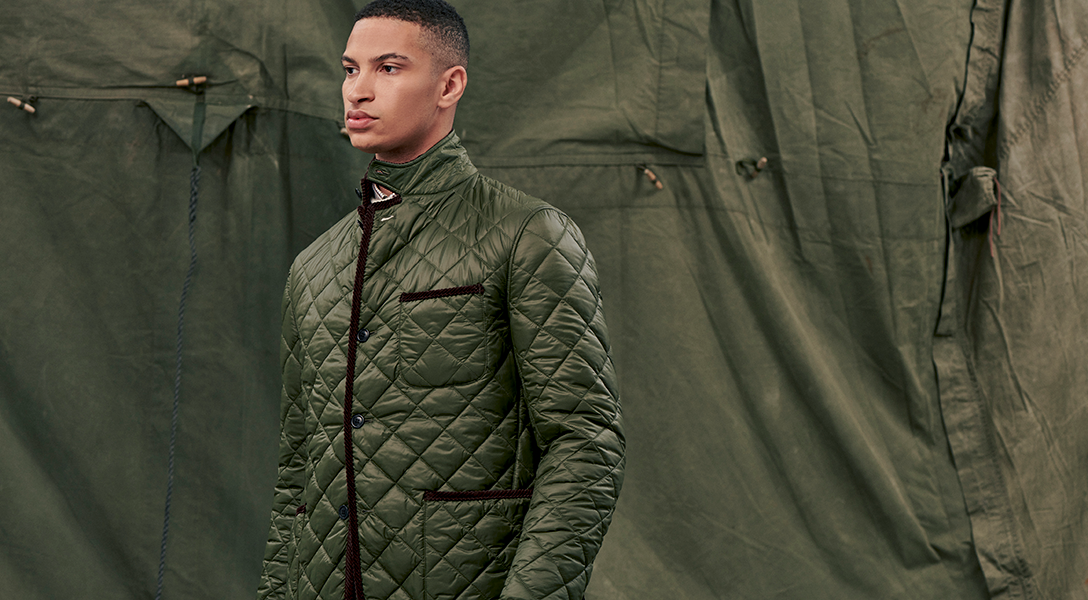 One of the stand out pieces in the collection, the Loitery Quilt is an elegant, single-breasted jacket with all the features you'd expect from a Barbour quilt including a corduroy collar, with tailored kick pleats which are also featured on our well-loved Liddesdale Quilt and Bedale Waxed Jacket.
The Pop Quilted Vest gives the collection a playful touch and is a highly recognisable style from Engineered Garments, reinvented with the Barbour quilting. Perfect for layering in the autumn-winter season, this utility vest features a central pocket and shoulder straps.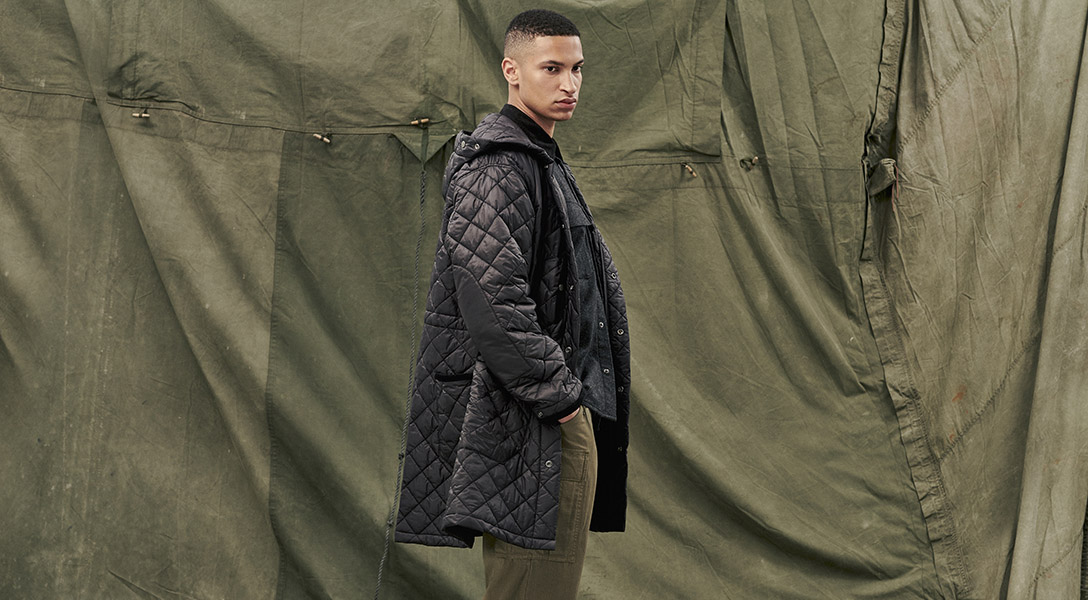 What is the stand-out piece in the collection, and why?
Daiki: Shallow Shawl quilt. This is a true EG design piece, just in the traditional Barbour quilting material. Looks cool but you need to use your brain to wear this item and that's why I love this challenging piece.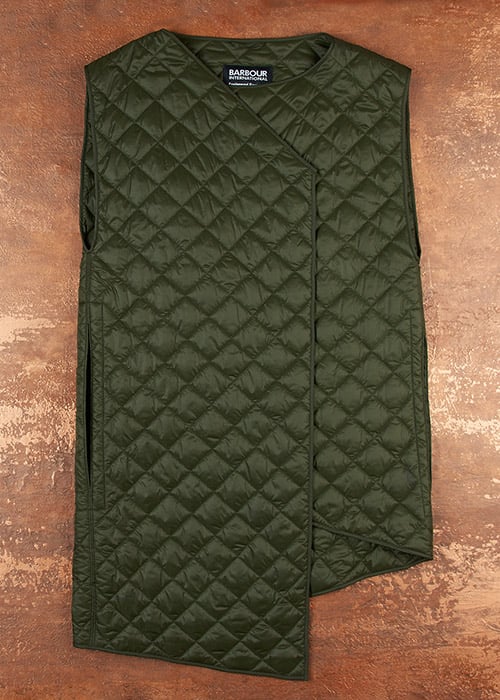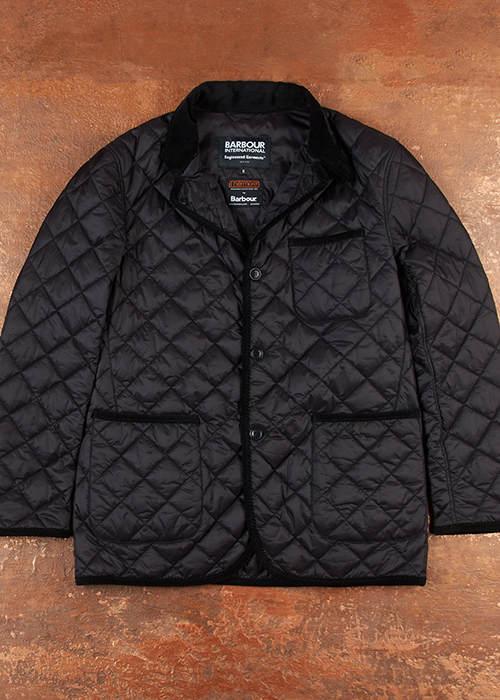 Discover more about the exciting collaboration here, or shop the collection to upgrade your wardrobe this autumn/winter.