Emma Bridgewater SS20 Q & A
Emma Bridgewater SS20 Q & A
SPRING SUMMER 2020
We're excited to announce our latest collaboration for SS20, which sees us partnering for the second time with renowned British ceramic designer Emma Bridgewater on a women's capsule collection that's bursting with life. This exciting range, which features a classic polka dot design, includes a mix of wax and quilts, alongside a selection of shirts, dresses and more.
We caught up with Emma to learn more about the inspiration behind the collection for SS20 and what Barbour means to her...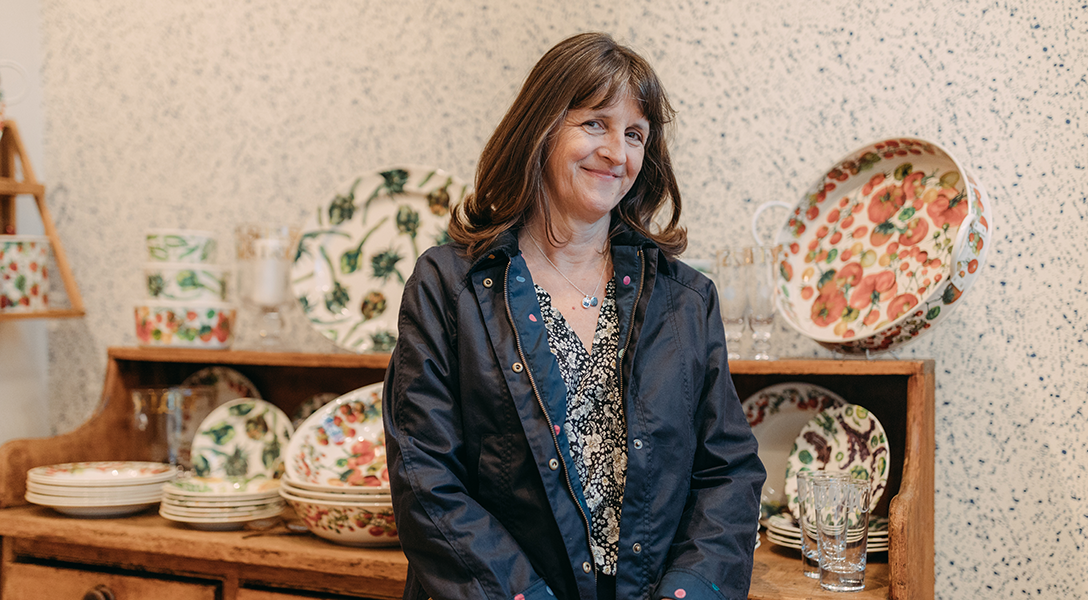 ---
Why do you think the collaboration with Barbour works so well?
When this first came about I thought a collaboration felt so natural, and we were immediately excited to work on designs that would marry the two brands. I have always loved and trusted Barbour coats. They combine style and function perfectly. I am really proud to be working with another brand that values British manufacturing. I've been wearing Barbour for decades, it is an essential for damp English weather. It has been lovely to wear the Barbour x Emma Bridgewater wax jacket this Autumn Winter. For Spring Summer we thought adding our playful Polka-Dot pattern to the lining would be a nice way to mix signature elements from both brands.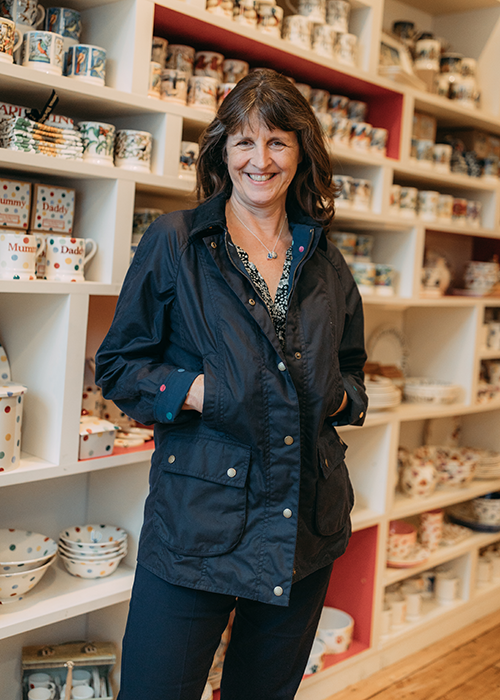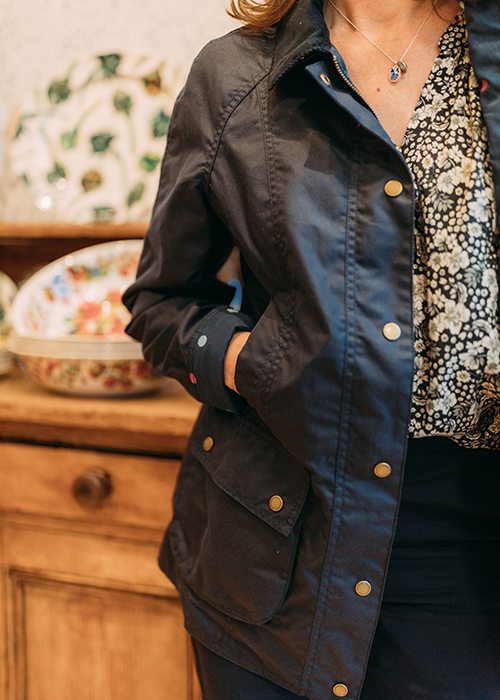 ---
Why were these patterns chosen?
The reality of living in England is that I wear my Barbour jacket throughout the year, including the warmer months. With that in mind, our studio team always designs things that we would like to have and use in our home life, and so we thought it would be lovely to have a colourful printed version of the wax jacket more suited to Spring. Polka Dot was an obvious choice as the pops and dots of colours immediately insert some fun and cheerfulness. It has been thrilling to see that feeling that comes through in pottery translate into textiles and garments.
What is your go-to style when you wear Barbour?
I've been wearing Barbour jackets for decades. That's because I feel armed for any weather when I wear a Barbour wax jacket. From the latest Emma Bridgewater X Barbour collection, I have been wearing the Eleanor jacket quite a bit, with the sleeves rolled back showing off the Polka Dot lining.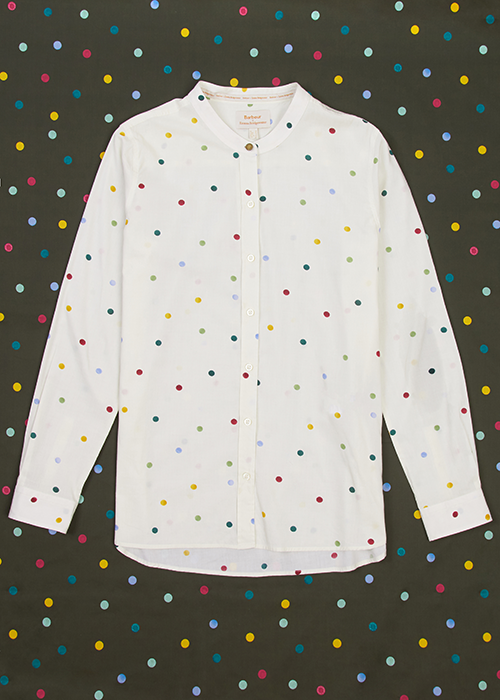 ---
Can you talk us through a typical day in your role at Emma Bridgewater?
I am the creative director of the brand. No two days are ever the same. Most of my work life is split between our factory in Stoke-on-Trent and in our London head office. Generally, my time is with the design team, but I also meet with our marketing and trading teams to talk about recent successes and current trends. And other days I am doing photo-shoots and interviews -there is plenty going on.
What do you do to relax outside of work?
I love travelling especially around Great Britain which has such breath-taking landscapes and so much regional variation. I am the president of the Campaign to Protect Rural England. I think preserving the British countryside is vital. I spend a lot of time outside on foot, wearing boots!
Discover the new collection here to find your perfect style.