Styling Tartan with Emily Hunt
Styling Tartan with Emily Hunt
SPRING SUMMER 2020
Emily Hunt is a one-woman force to be reckoned with. Not only is she a powerful style and travel influencer, but she is also the owner of multiple businesses, and actively campaigns to help reduce the global population of stray animals. In short, a beautiful person on the inside and out.
We met stylish Emily in the light and airy Music Room of The House for an Art Lover — one of Charles Rennie Mackintosh's greatest buildings in Glasgow — to talk about finding your purpose, owning your style and how she wears the SS20 Barbour Women's Tartan collection.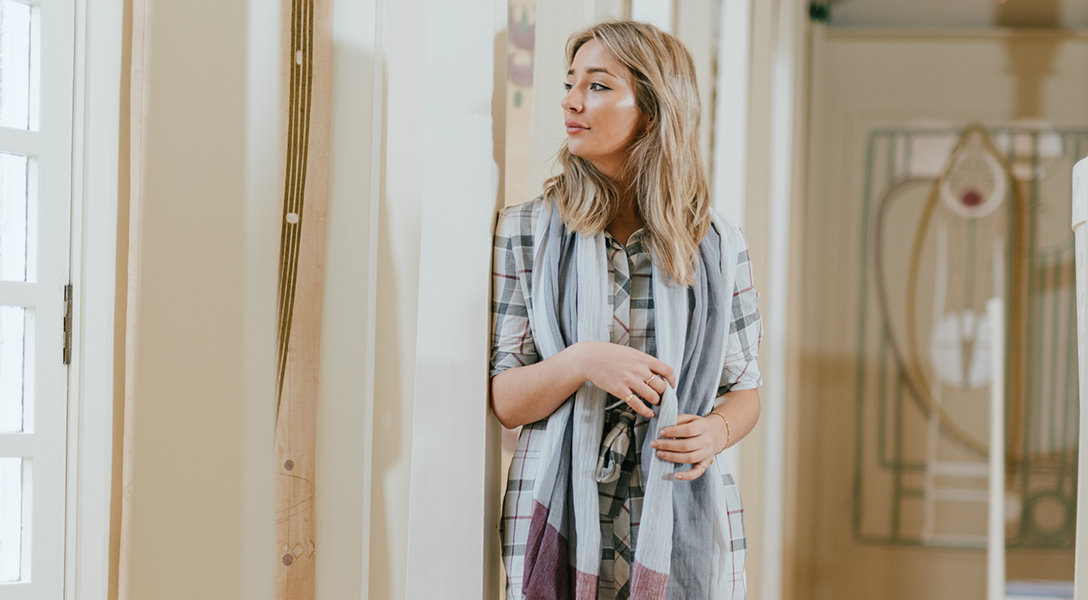 ---
Finding your Passion
I launched my business about four years ago when I was twenty-four. I'd wake up every day and sit on my bed and have a little cry every morning before work because I hated my job so much and realised that this was not what life is about at any age, but especially at twenty-four! By that point, I had a huge portfolio of brands under my belt, so I took a risk and went freelance in a bid to NOT cry each morning...and it paid off! Now I'm in the process of launching a second business, Mongrel London, which will sell eco-friendly dog toys. I've got the business bug I think.
Being Intuitive with your Style
When it comes to style inspiration, I don't think I really actively seek inspiration from anywhere in particular. I think there's so much credit in wearing what you feel comfortable in and what you think looks great. I feel like a lot of my style choices have been embedded in me from a teenager when I was either dressing a bit punk or dressing to walk the dogs. So even now, at age twenty-eight, you can probably still either find me in chunky black boots and baggy trousers or in wellies and blue jeans.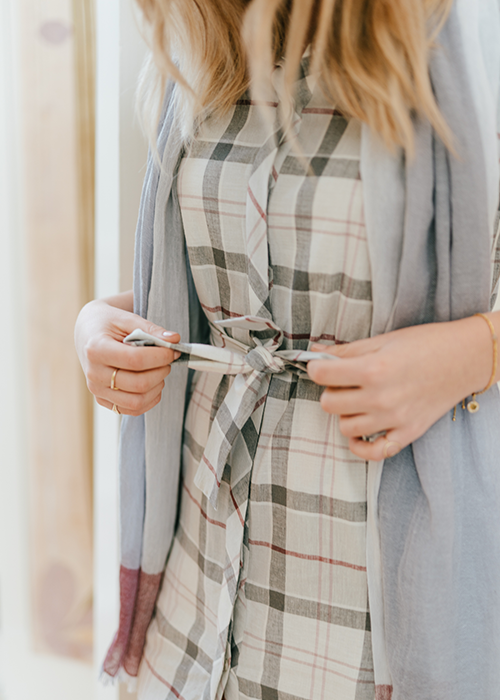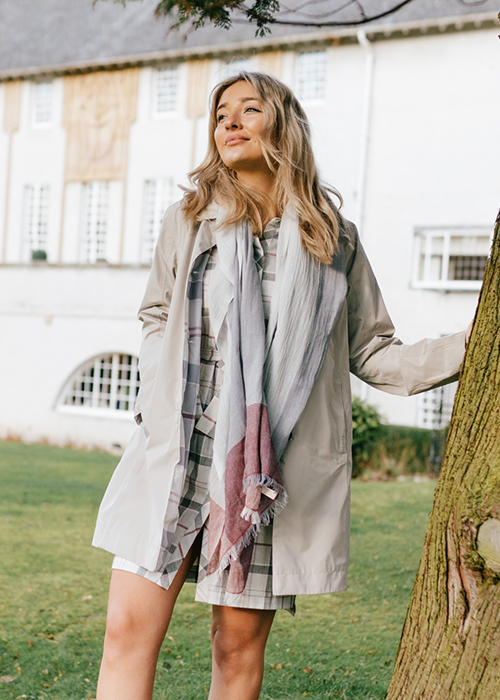 ---
Building a Versatile Wardrobe
I'm unintentionally into modest fashion. I'm quite androgynous, so I look for styles I can feel comfortable in and can walk the dog, but that I could also wear out for dinner with a pop of red lipstick. I'm also really trying to actively cut back on buying new clothes, so versatile styles that can be styled in different ways is a must.
Expressing Yourself
Fashion is unapologetic. You never have to explain it or justify it. It's a way to translate your personality into something external that people can look at and use to get a glimpse into you as a person. It's pretty magical.
---
The Women's Tartan Collection
I think my favourite piece from the SS20 Tartan Women's collection is the Millie Dress. The fabric is incredibly breathable and comfortable and it's so versatile. The Lucie Knit is also gorgeous — it can be so easily layered and worn day or evening. I'd wear it every day if I could.

When I saw the collection, I looked for styles that were versatile, comfortable and could be interpreted in my own way. That's what I love about this range — it doesn't pigeonhole. You can wear what you like and make it totally your own.

Spring into Summer
Women's SS20 Tartan is a collection made for layering. It removes the need for that ever-dreaded seasonal wardrobe switch over because you can just wear one item more or less dependent on what the weather decides to do at any given moment.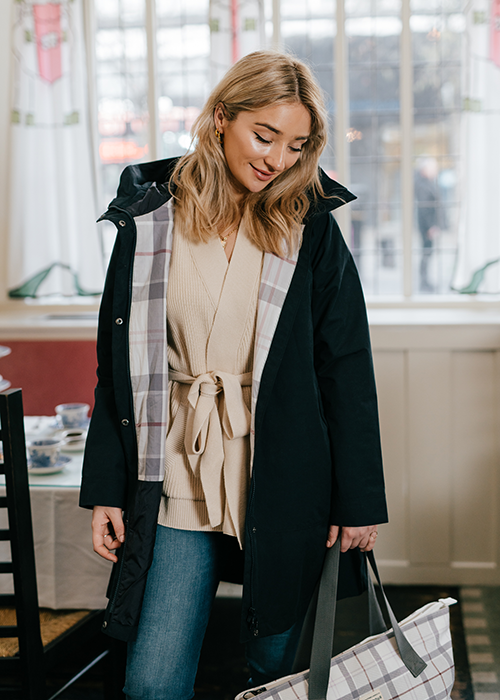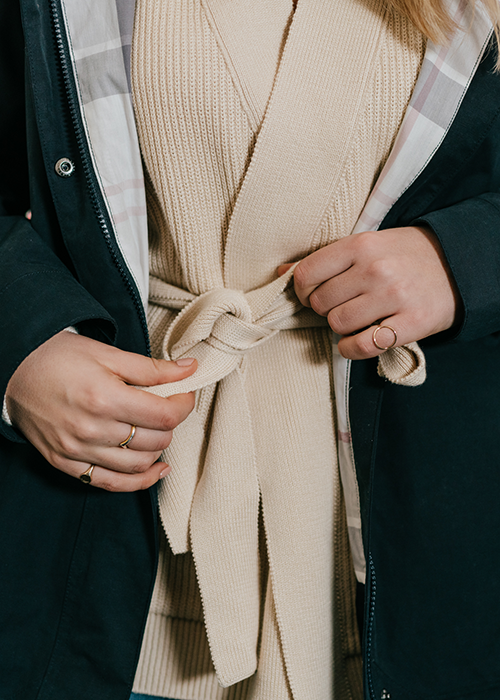 ---
The Barbour Way of Life
To me, Barbour is about taking the time to enjoy the little things. It's a brand that tries to slow down this ever-growing, fast-paced, throw away culture of ours. I strive for the Barbour way of life by taking time out to visit family, get off my phone, take long walks with my dog and generally just breathe.
Owning your Style
When it comes to finding your style, just be brave. Trust your own sense of self and style and just wear what you want. It's that easy.
Explore the outfits that Emily styled and more of the SS20 Tartan Women's collection here.