Barbour and Ridley Scott – The Director's Jacket Features Explained
Barbour and Ridley Scott – The Director's Jacket Features Explained
autumn winter 2019
We sat down with Gary Janes, Menswear Design and Development Manager, who worked on designing the Director's Jacket collection with Ridley Scott and his family, to learn more about the features of these very special jackets...
For the first time, in celebration of our 125th year and our shared birthplace, Barbour has collaborated with South Shields born legendary film director and producer, Sir Ridley Scott on a Director's jacket for men and women. The women's version of the Director's Jacket was developed with Sir Ridley and his daughter, Jordan Scott, who is also a filmmaker and photographer.
"The jackets feature an ergonomic design, as they were designed to be completely functional whilst being worn on a working film set, whether that is in sub-zero conditions, or on more mild days". - Gary Janes, Barbour's Menswear Design and Development Manager.
These jackets are unique – they can be worn on film sets, or of course, for everyday wear by film aficionados who want a practical weather resistant jacket with just a touch of film magic. Learn more about some of our favourite features...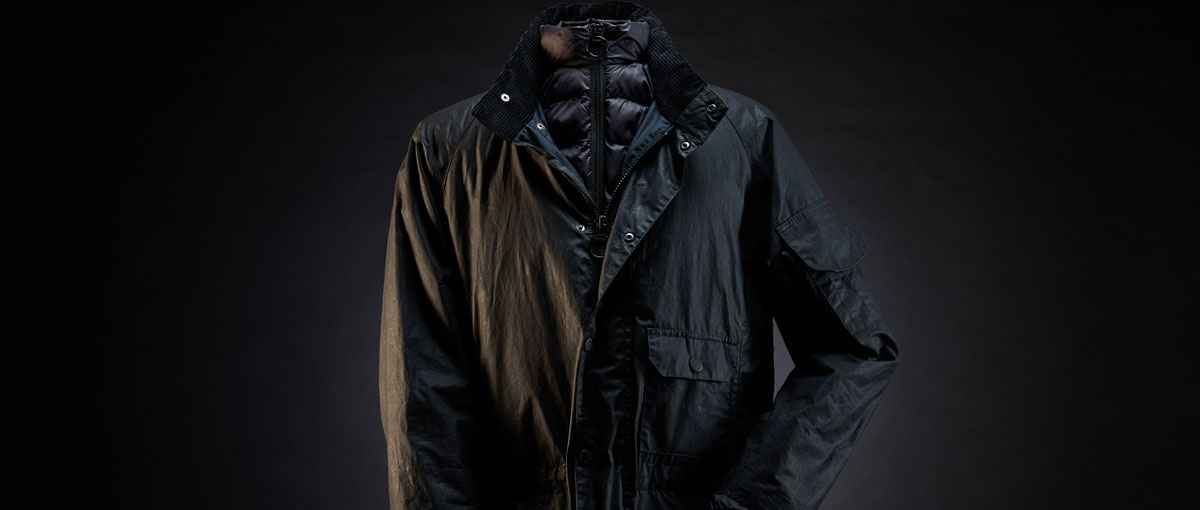 ---
aBOVE : 
Roll Away Hood and Anti-Reflective detailing
Featuring detailed finishes requested by Sir Ridley himself, together with input from his son, Luke Scott, CEO of the Ridley Scott Creative Group, the Director's Jacket has a military style collar and roll away hood; "We designed the jackets so they would be of great use for days on set. The colour of the jackets is black to absorb light and make sure it isn't reflective when working with on-set lighting. This also had to be considered for the zipper and studs, to ensure there was no reflection. The material used for these is military grade, and is often used on garments for soldiers so reflections do not give away their location."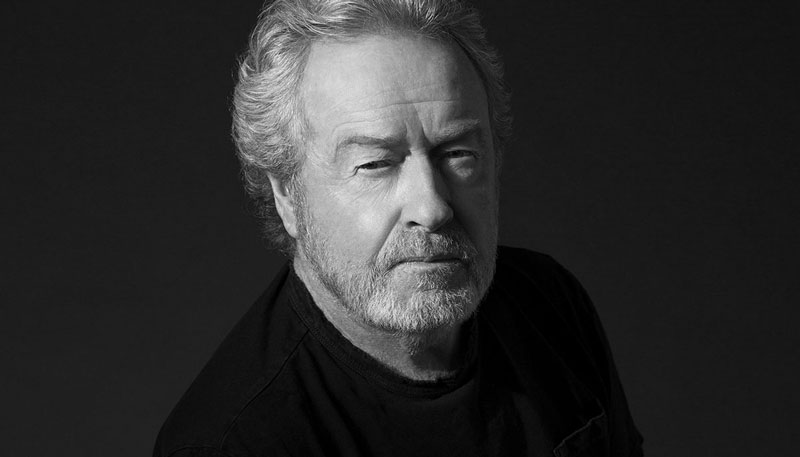 aBOVE : 
---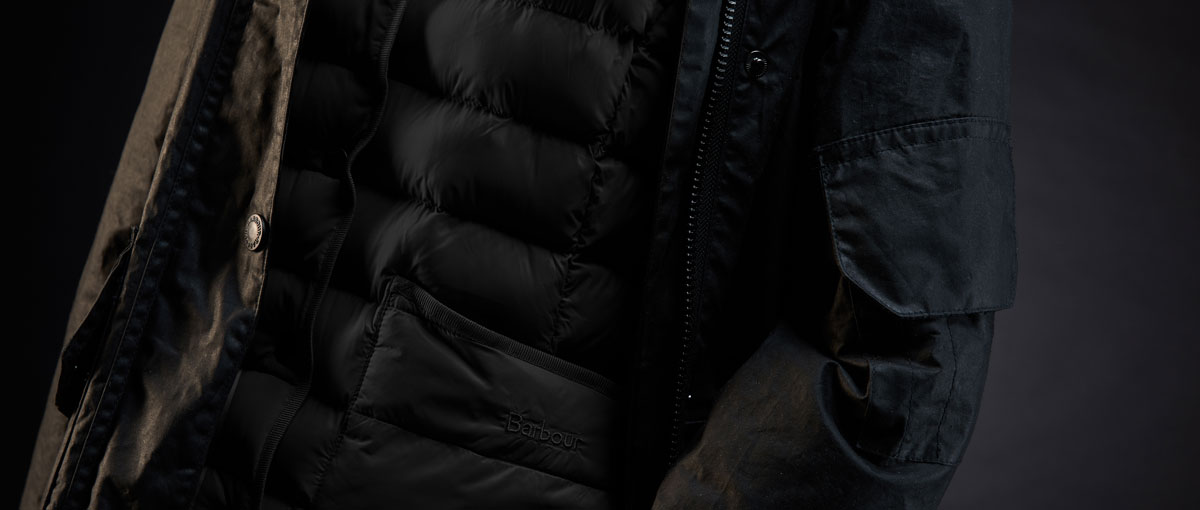 aBOVE : 
Inner Detachable Quilt
The wax outer material of the jacket is ideal for time spent outdoors and sits to a person's shape for ultimate comfort (especially during long shoot days!) however, an inner baffle was also requested, designed to cater for directing in both warm and cold conditions, and across all seasons. This can be worn separately, or removed completely when desired, depending on the temperature and location.
The fit
Both the men's and women's jackets are designed to be slightly oversized, to ensure that directors are able to fit multiple layers underneath when needed for very cold days. The jacket was designed with a wax outer that is weather-resistant, offering the best comfort for working long hours outdoors. For the women's jacket, a belt was added to change the silhouette slightly from the traditionally a-line shape.
Director's Essentials
In true Barbour style, these jackets both have hand-warmer pockets, along with additional features essential for directors, such as offset pockets to hold keys and inner pockets for walkie talkies, which are often used on set in remote locations.
Other key features of the jackets include both a pen and a signature script pocket, which allows for easy access when making amends to scripts. As a final touch, the back label in both jackets features a bird illustration drawn personally by Sir Ridley, which can also be found on two of the studs on the jacket.
"All features were carefully thought out to ensure that the jacket did everything they needed it to do." - Gary Janes, Barbour's Menswear Design and Development Manager.
You can shop the jackets here and watch our 125 Years of Barbour film, created in collaboration with RSA here.