125 Years of the Great British Coastline
125 Years of the Great British Coastline
autumn winter 2019
Travel to the furthest, warmest and most exotic parts of the world, and you still won't find a coastline quite like ours. Whether you dip your toes in the crystal waters of unspoilt fishing towns, or wade the shingle of rugged pebbled beaches, there's no place like our great British shores. And at the heart of every great shore is a historic pier.
Barbour has always been passionate about our beautiful coast — having been born out of creating weatherproofs for waterlogged fisherman — and to us, nothing represents the British seaside like its piers. So, in honour of our anniversary, we're paying homage to our top three favourite piers, and 125 years of the great British coastline.
Brighton
There's little that compares to the sight of the Brighton Palace Pier, lit up in all its glory. With the perfect blend of British seaside nostalgia and modern-day entertainment, this iconic pier has a little something for everyone. From waltzing through the old-school carnival rides and antique arcade games, to eating your way through its deep-fried and delicious food stalls — you'll be spoilt with things to see and do.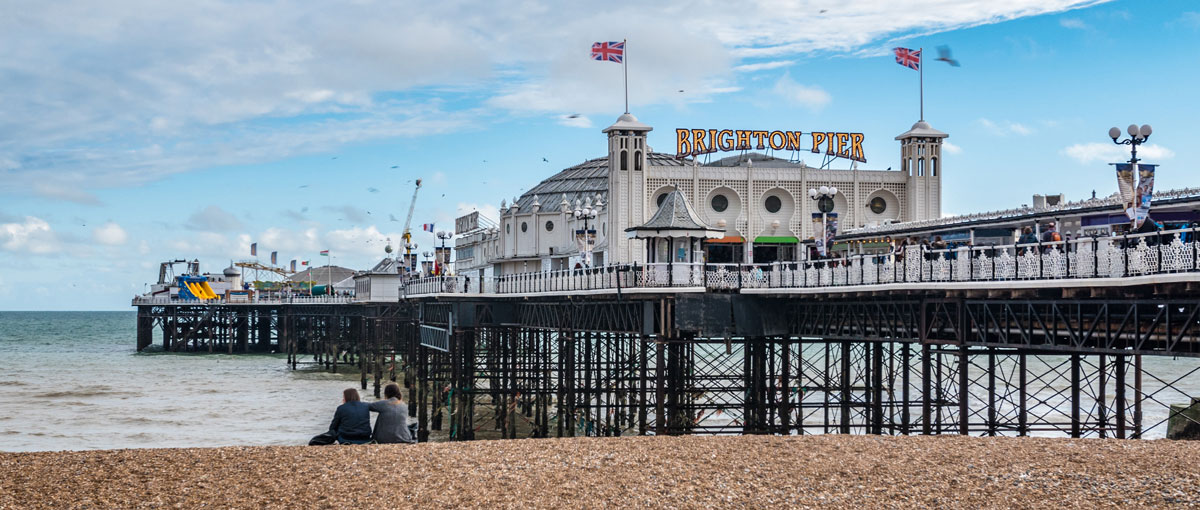 Southend-on-Sea
At 1.3 miles long — with its own half-hourly train for weary visitors — this impressive boardwalk wins the award for longest pleasure pier in the world. Here, you can take time in your stride and delight in everything this thoroughly British seaside has to offer. Foodie fans can delight knowing that they'll be walking (or riding the train) in the footsteps of Jamie Oliver and friends, in the same spot used for filming his popular TV series, Friday Night Feast.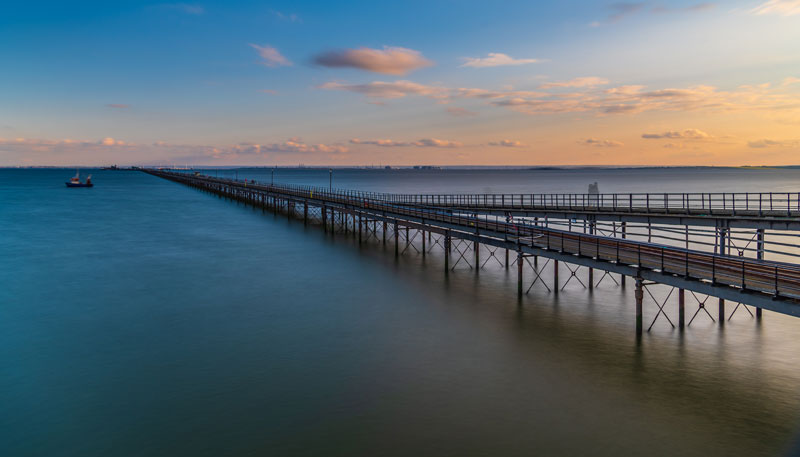 Southend Pier
---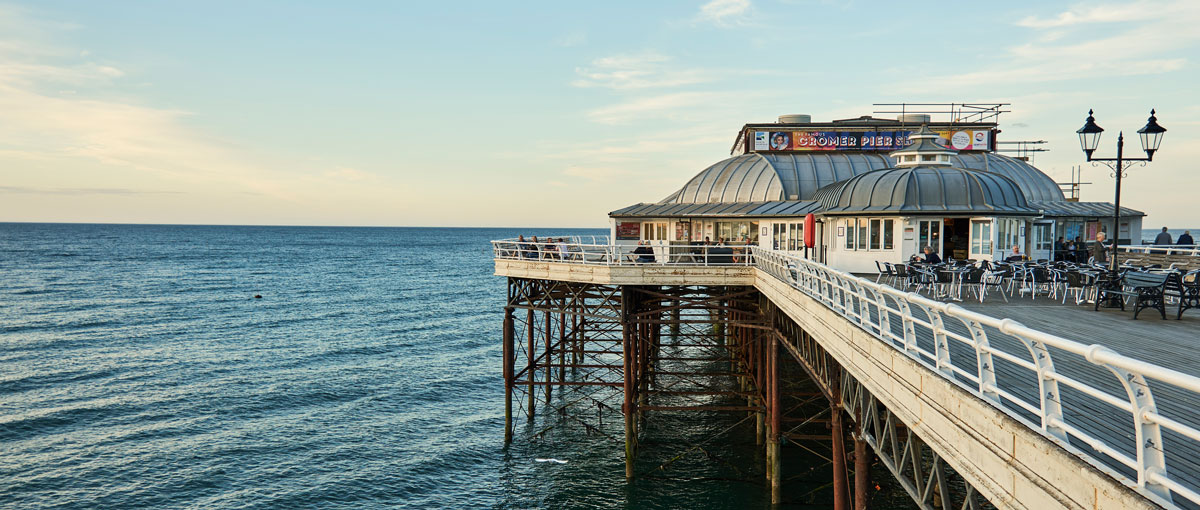 Cromer Pier
North Norfolk
As one of just five piers in the UK to have a fully working theatre on its boards, Cromer Pier is known for its entertainment, with its must-see, end-of-pier show in its 41st year of running. Dating back to the Victorian era, with Grade II listed status, it is a fine example of British seaside heritage. A magical place to sit and watch the world go by — and if you manage to stay long enough to see one of the legendary North Norfolk sunsets, you'll find out why.
Celebrate the great British coast with our Coastal AW19 collection.
Discover your perfect style...