Barbour Christmas: Please Look After This Bear
BARBOUR CHRISTMAS AW21
This year, our heart-warming Christmas film brings to life the much-loved children's character, Paddington, in a tale full of festive fun.
Following the mishaps and adventures of Paddington at this very special time of year, our emotive, fun-filled tale sees everyone's favourite bear scratching his head over an idea for a thoughtful Christmas gift for Mr Brown.
Full of British charm and nostalgia, our story celebrates the joy of a truly thoughtful gift that can mean so much.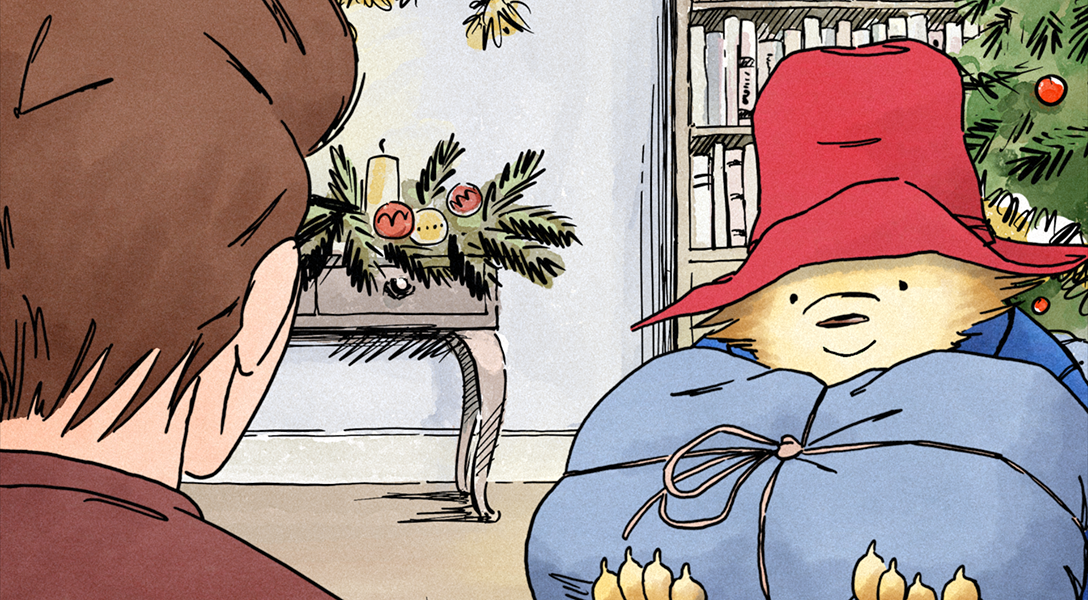 Paddington gives Mr Brown his gift on Christmas morning
Bringing Paddington to Life
Our special film not only stars Paddington, complete with his old hat, battered suitcase, duffle coat and love of marmalade, but is also the first time the original Peggy Fortnum illustration style has been animated.
Written by Michael Bond and illustrated by Peggy Fortnum, the first book, 'A Bear Called Paddington' was released in 1958 and remains a children's firm favourite.
To bring Peggy Fortnum's enchanting signature style to life, triple Academy-Award winning production company Passion Pictures produced the animation in beautiful hand-painted 2D.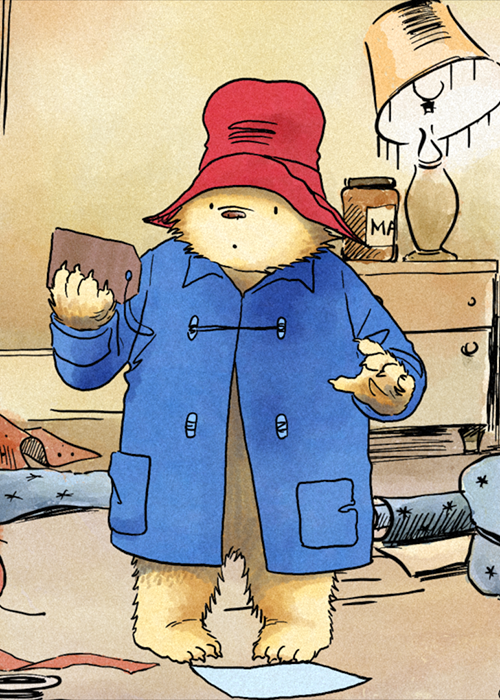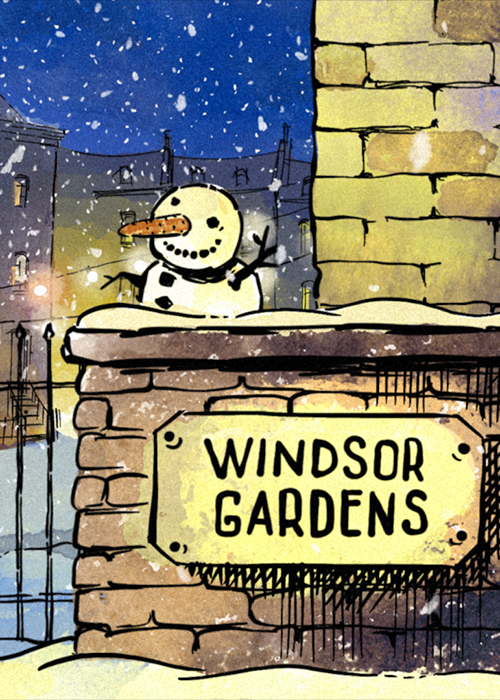 Paddington finds the tag he was found with, when thinking of a thoughtful gift to give Mr Brown for Christmas
A Paddington Story
In our heart-warming film, Paddington holds the tag he arrived at Paddington Station with that reads: "Please look after this bear". Spying Mr Brown's Barbour jacket that has seen better days, he reads the instructions and thinks it's "as simple as spreading marmalade on bread", which is something he knows quite a lot about!
We then join Paddington in a well-meaning and adventurous tale of re-waxing, where you'll need to see the end of our film to find out how he gets on.
The story is very close to our hearts here at Barbour (especially during our 100th year of re-waxing), as it highlights the fondness people feel for their beloved jackets and the memories it evokes from the times it was worn. It tells the story of how, with a little bit of kindness, you can make yours last for many Christmases to come with annual re-waxing, alongside how much a thoughtful gift can mean in the season of goodwill.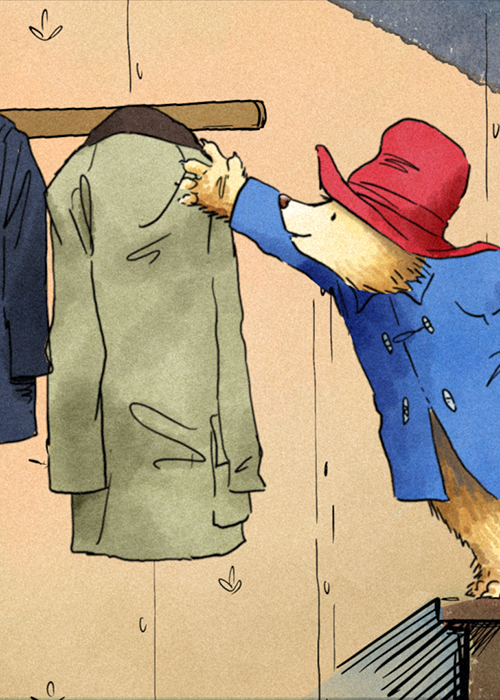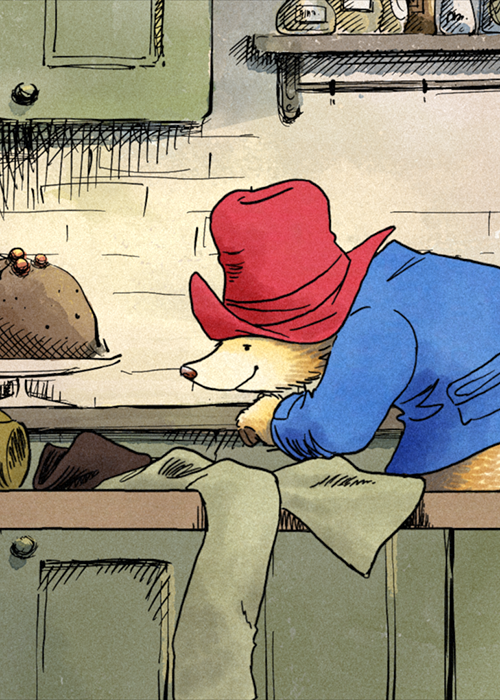 Paddington finds Mr Brown's old Barbour jacket, ready to give it a re-wax!
We're proud to be part of welcoming such a beloved character into people's homes for the festive season. Visit our Christmas page to watch the film and stay tuned for more festive fun to come, as we celebrate with Paddington throughout the Christmas season.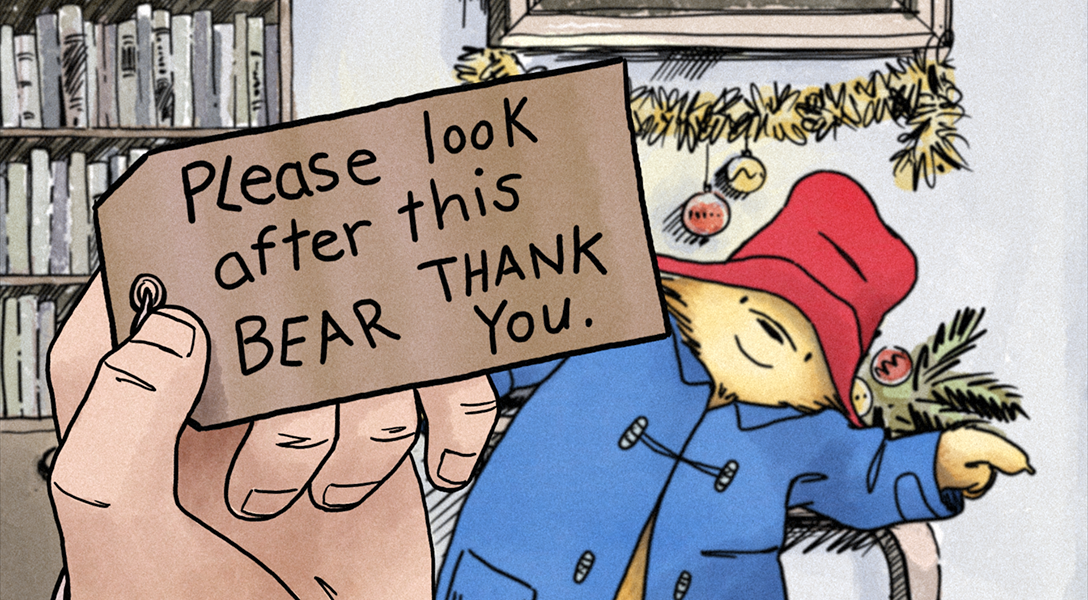 Mr Brown holds up the tag that Paddington was found with after Paddington gives him his gift
PADDINGTON BEAR™ © Paddington and Company Limited 2021. Licensed by Copyrights Group.