Black Tartan AW18: Meet Marcel Floruss
Black Tartan with Marcel Floruss
autumn winter 2018 
We chatted to Marcel Floruss, who is known for his menswear style blog 'One Dapper Street'. Marcel is all about clothing that is stylish and functional to wear on his travels and around his home of New York City. In celebration of our AW18 Black Tartan Collection, we learned more about how he's styling this season's collection and his latest trips around the world.
When we last spoke, you were becoming more interested in video for One Dapper Street. How has your content creation evolved over the past year?
I'm proud and grateful to say that it very much went in the direction I had anticipated: there was a large shift towards video content and YouTube as a platform. It has been immensely gratifying being able to tell more in-depth stories; connecting with a whole another audience on a different, deeper level; and pushing the limits of my comfort zone by embracing a new format.
Tell us about some of your recent travels.
Most recently I haven't traveled too much since I broke my collarbone trying to learn how to ride a skateboard. I'd say mission accomplished, others say the broken collarbone is evidence that I didn't learn how to. Agree to disagree. The most notable trip I went on early this summer was the south of Italy, the Costa Amalfitana. If you follow a few (travel) bloggers it was hard to be on Instagram this summer and not see a photo of Positano, Capri or another corner of the beautiful area. A truly magical place and rightfully one of the most prominently photographed on social media recently.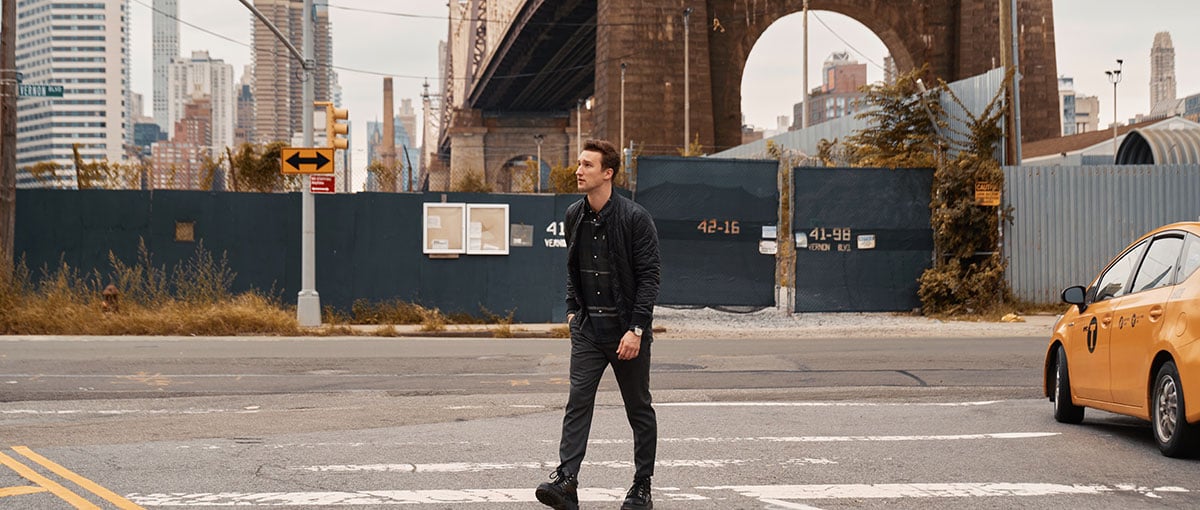 ---
With black being an omnipresent color in New York City clothing, how do you style it in ways that stand out?
Well, I don't wear all black often, one of the only things where I am not a "true New Yorker," but when I do three things are important: silhouette, fabrication, pattern. The silhouette becomes more important as soon as you take color out of the equation, and it allows for a bit more liberty in styling an all black look.
Fabrication is somewhat self-explanatory, I enjoy playing with more interesting fabrics, contrasting fabrics that make the all-black look more intricate. And lastly the pattern, whether that's a quilted jacket or a plaid shirt, they instantly add interest to the look.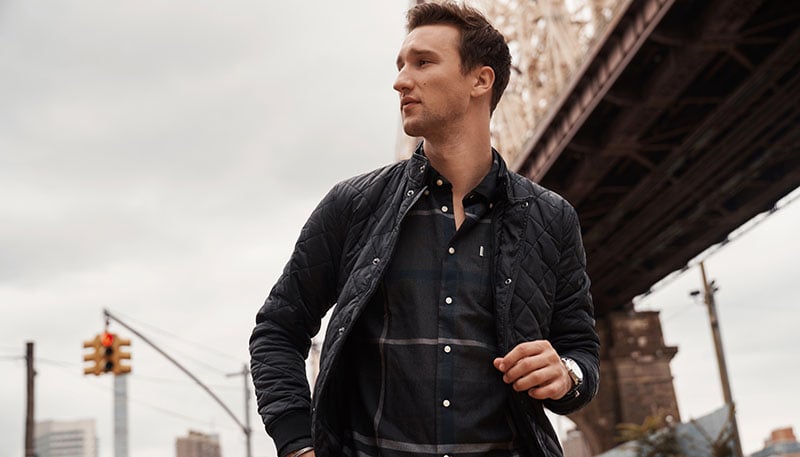 ---
---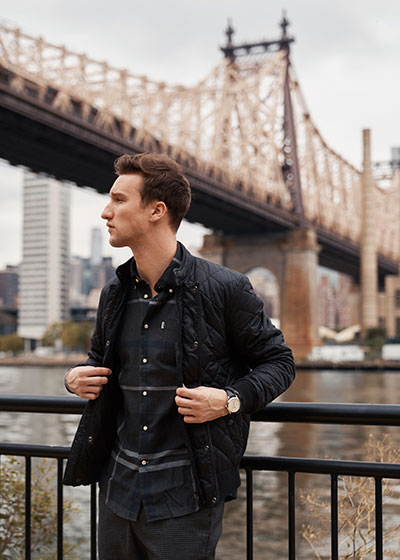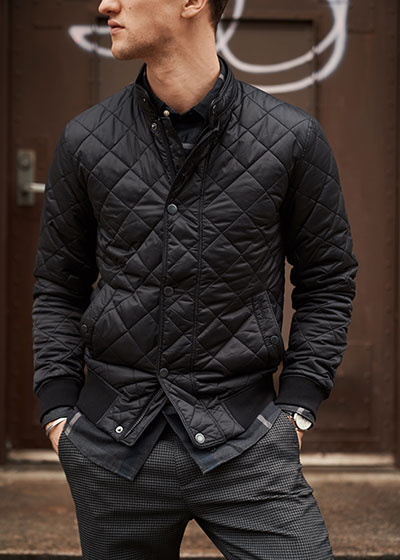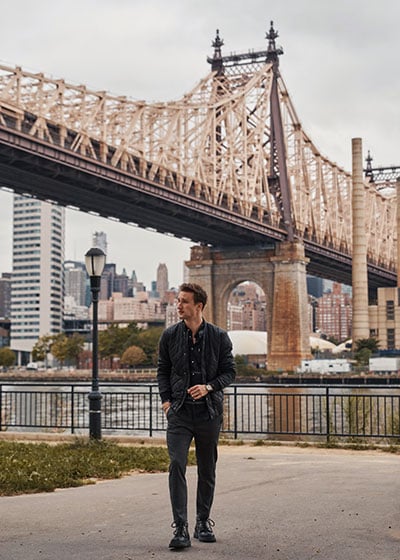 Do you have any weekend getaways planned for autumn? What are some of your favorite things to do in your free time?
I actually get to go to Beijing, which will be my first time in China! Very excited for that, since I'm super interested in experiencing different cultures and people. More locally, I am definitely planning to head upstate in New York to rent a cabin by a lake in the woods again. That's literally my ideal fall/winter setup to get away from the city and enjoy the silence.
What free time? … . Only half-joking, between blogging, Instagram, YouTube, and my own shoe company there isn't too much room to be doing other things, but I've picked acting back up and am currently going to a few classes a week; I used to be a professional dancer, so that's still happening from time to time; I speak several languages so maintaining those takes time every day and/or week. I feel like I could keep going, if you ask me days should be 100 hours long so we can do all the things we want to do!
What is your favorite piece from the new Black Tartan collection? Why?
I absolutely love the Edderton Quilt, I think it works perfectly for my aesthetic, walking the line between classic – the quilted jacket fabric – and modern – the bomber jacket fit.
What are some items that you never leave home without?
Wallet, phone, keys – the classics – then a portable charger, my laptop, my camera, lip balm, gum, and hair styling product as of late. The hair has been a bit hard to manage.
Discover the Men's Black Tartan collection here.
---