#BarbourLife – Villager Jim
#BarbourLife
1st july 2016
The anonymous photography sensation known as Villager Jim had never picked up a camera before moving to the glorious peak district 12 years ago. In the past few years however, his passion for everything wildlife has made him world renowned for capturing the best of countryside landscapes and nature from around the UK.   
For Villager Jim, it all began during strolls through the woods as a young boy, keenly observing the wildlife around him.
"It always felt so special when I came across a deer or rabbit. I realise now those special moments probably guided me to doing what I love to do now!"   
Not too far from his local community, Jim often captures the scenes and sights of the breath-taking Peak District National Park – an offering of endless landscapes and vibrant wildlife.
Jim is constantly finding inspiration further afield for his ongoing work.  Peaceful boating trips to the Canal du Midi in the South of France provide the opportunity for Jim and his wife to enjoy the tranquil French way of life, and its beautiful surroundings.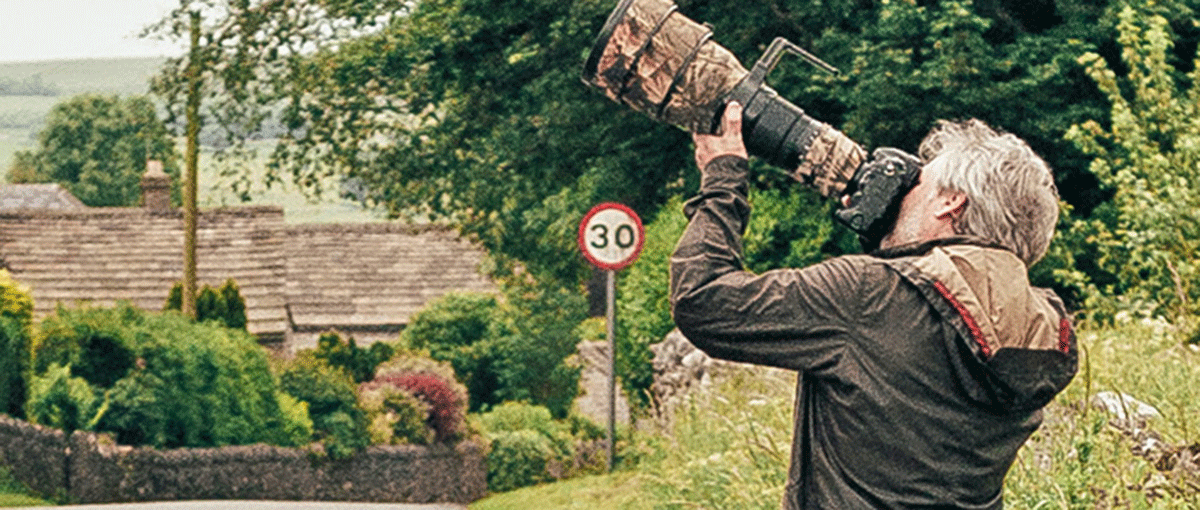 ---
Back at home in the Great British countryside, Villager Jim is no stranger to Barbour.
"My father wore a Barbour jacket, and I've had one since I was 10 years old, with my favourite piece of clothing I've ever owned being a Barbour Beauchamp!"
When asked what we'd be likely find in the pocket of his jacket, Jim told us that he always has a packet of polos on hand as an essential treat for donkeys and horses - a guaranteed way to make countryside companions.  
Whilst exploring his vast surroundings, Villager Jim is rarely alone. Introducing Barnaby - Jim's trusty sidekick.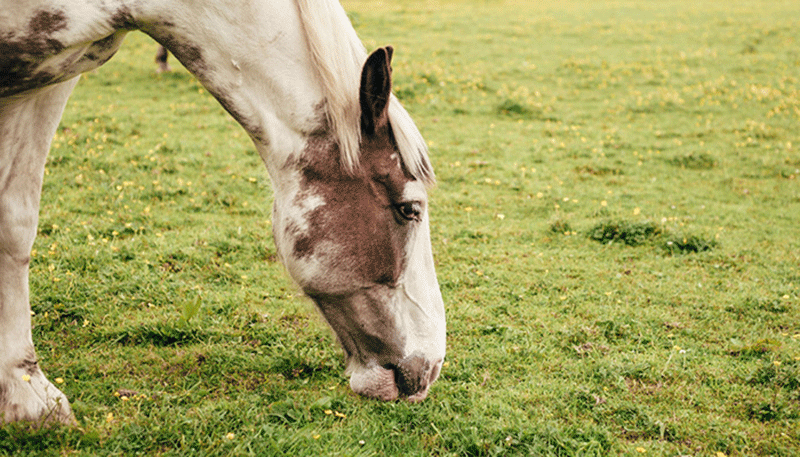 ---
---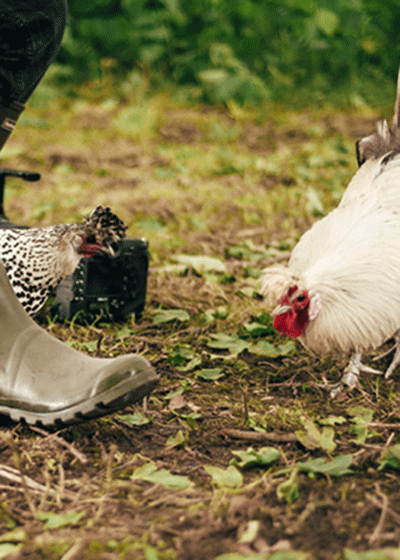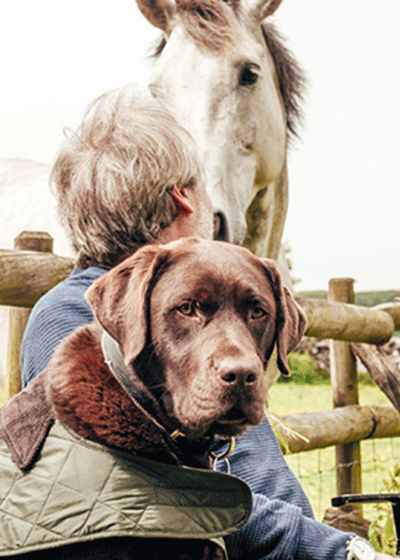 "He's into everything, including gammon joints from the kitchen! I've just asked him if he would like a jacket and he's said yes please but make sure it doesn't clash with his lead, he's very conscious how he looks for the ladies…"
With a large and expanding online following, the future looks extremely bright for Villager Jim, who is beyond thankful for his support so far.  
"There is only one future for me, and that is to be out there every single day of my life, rain or shine- to know a business has been created from my daily adventures on my Facebook page is still something that makes me pinch myself."    
To see more of Villager Jim's stunning photography, visit his website and Facebook page.    
---