#BarbourLife: Gordon Millar
#BarbourLife
27th september 2017
Barbour Life celebrates the people that live the Barbour Way of Life, and this month, we met up with Gordon Millar, Founder of 
Scot Street Style
, to chat about what influences his style, how he discovered Barbour, and his must-see sites in Edinburgh.
Can you tell us a little bit about yourself, what is it that you do?
I'm a busy Dad, passionate about promoting the best of both urban and rural Scotland, while building a global community, connecting with the Millennial generation and reinvigorating perceptions of this ancient land.
Tell us more about your social networking sensation Scot Street Style, what inspired you to start it?
This Edinburgh origin story began in 2012 when I was invited to be the social media guy for His Holiness the Dalai Lama on his tour of Scotland, which opened the door to travel to New York the following year during Tartan Week. A chance encounter with street style legend, Bill Cunningham, on 5th Avenue gave me the confidence to document contemporary Scotland, and shine the global spotlight on creativity and culture. I utilised social media to bring people together in 2013, and have since hosted Gatherings here and in Glasgow, Dundee, New York, Los Angeles, Berlin and London.
---
Edinburgh is the heart of Scotland. What would you say are the must-sees?
Edinburgh is breathtakingly beautiful every day, and each month there are unique highlights to enjoy. The Royal Edinburgh Military Tattoo is an absolute must-see, a spectacular experience on the esplanade of the iconic castle.
Also during August, you must come and immerse yourself in the biggest arts festival in the world, a vibrant hub of entertainment and warm hospitality. With International Rugby, Hogmanay, the Film and Fashion Festivals, you could write a book, bursting with inspirational ideas on how best to spend time and form memories to cherish, from the heart of Scotland.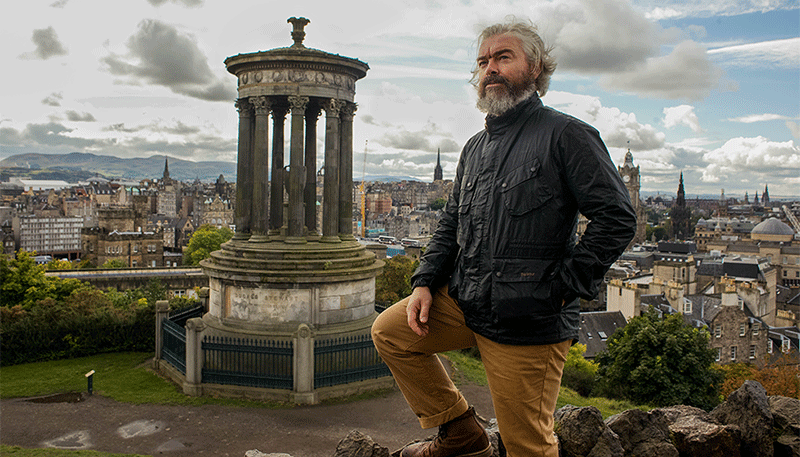 ---
---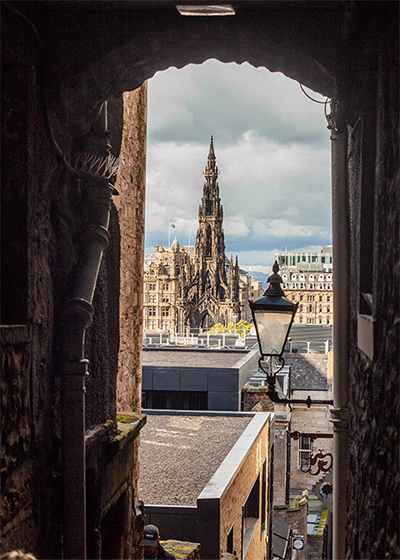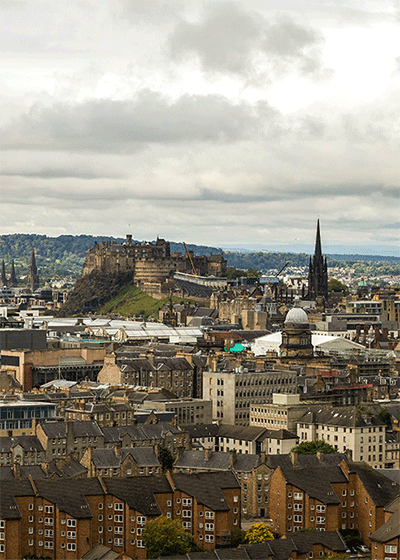 What would you say your style is most influenced by?
We live in a time where we can not only dip into past decades, but we can sift through the centuries to find and define our unique, individual style, so l invest in quality legacy pieces that will last.
What's the best thing about fashion in Scotland?
We are immensely proud of our history and heritage, and tartan is the cloth that seamlessly weaves the past into the future, as our prestigious art schools generate infinite ways of incorporating the distinctive warp and weft into the finest of fashion.
When did you first come across Barbour? Many people have said their parents and grandparents wore Barbour's before them, is this the same for you?
I've always admired Barbour, and became a lifelong fan of the brand in New York City during the magical and memorable celebrations of Tartan Week.
How do you style your Barbour?
I love the cosiness of layers, especially in the Scottish climate, and my Barbour garments allow me to be perfectly prepared for all four seasons in a day.
Discover more about the #BarbourWayOfLife campaign 
here
 and keep an eye on the blog for more #BarbourLife stories.
---
Discover your perfect style...