#BarbourLife: Billy & Jack
#BarbourLife
26th january 2018
Barbour Life celebrates the people that live the Barbour Way of Life, and for our latest instalment, we met up with chef duo Billy & Jack, to chat about their favourite dishes, how they discovered Barbour and what the future holds for the culinary pair...
Most people will recognise you both from Masterchef - can you tell us a little about the story of how you joined forces and formed Billy & Jack?
We were lucky enough to get on Masterchef in 2016 and some may say even luckier to both get to the final where we sadly came runners up! We took 35 days off work and a week away in Mexico meant we spent a lot of time together and with a love of food, there was plenty of conversation to be had. Once the show aired, we knew we wanted to do something with food afterwards and decided the food scene was missing a duo, so here we are!
Have you both always known that you wanted to be involved with food professionally? Is there a particular moment or memory that stands out as the time you were sure this is what you wanted to do full time?
Not at all. If it wasn't for the show, I think we'd both would still be in our other careers. It gave us a platform and the confidence to go for it. It wasn't until June this year we went full time food.
What has been your favourite thing that you've done or accomplished since joining up to create 'Billy & Jack'?
B: We created a menu and hosted a 3-day event for Google to launch the Google Home in the UK. That was a real eye opener to me, having only worked for small companies before, about how a massive organisation creates an event, it was staggering and good fun!
J: Looking back I'm really pleased just how far our cooking has come! It's one thing on MasterChef to make one or five plates of food but now we regularly cook five to ten course tasting menus for anything from 20 to 50 people. That's the bestthing about food – you're always learning and improving!
You're both very talented individually – what do you both bring to the table that makes you such a great culinary duo?
B: Why thank you! I like to think I keep Jack grounded. I stop him from going too far from creations such as the dessert sausage…
J: We both share a similar style of food, which helps, but we come at it from different angles. I tend to get excited about the ideas and weird bits and pieces whereas Billy is amazing at the detail. Often I'll think of an odd idea but Billy will be the onethat makes it work.
You both have a really fun and creative approach to food – do you think this is why you've both been so successful? Does this inspire you to approach recipes differently?
As we aren't trained chefs we do approach food from a different perspective, we aren't bound by the rules which enables us to be a bit crazy and have fun with it. We're also really keen restaurant goers and love learning about new techniques, fashions and ingredients, it keeps us creative and spurs us on to keep pushing ourselves and our food.
You're based in London, which has such a great culinary scene – can you recommend your top eateries?
B: Counter Culture in Clapham Common, Randy's Wing Bar in Hackney, Blacklock in Soho and Sat Bains in Nottingham.
J: Depends on what I'm in the mood for, but recently I've had a great lunch at Frenchie, love Olly Dabbous' new place, Henrietta and also had the deep-fried sea bass at Som Saa – incredible!
What are your best tips for a cooking novice?
Don't try and tackle too much that you aren't confident in and make sure you give yourself more time than you think you need. As with anything, cooking is all about practice, so really the only way to become a better cook is to cook, a lot!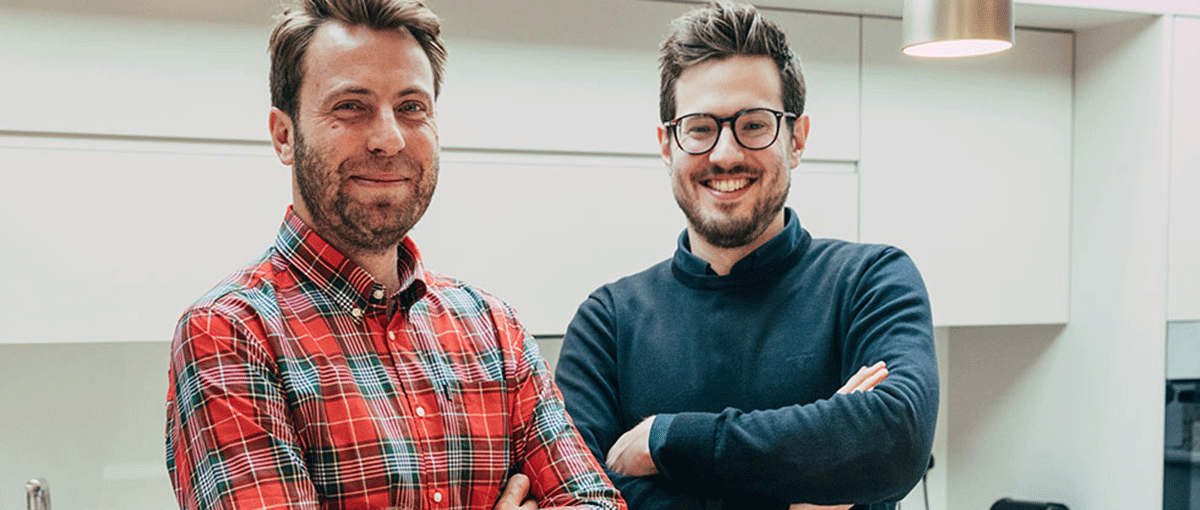 ---
You've both been lucky enough to travel all over due to your love of food – is there anywhere you've been in particular that really inspired you to try something different in your techniques or style? 
B: I've recently got back from a trip up the east cost of America, some of the southerninfluenced higher end food I had in Charleston was so delicious and beautiful. Really gave me confidence to keep trying to elevate homely food.
J: Everywhere can be inspiring from a food perspective, there are amazing chefs, suppliers and producers everywhere. I was in Italy recently and that really made me look at the way they create astonishingly good food from humble ingredients, especially vegetables!
---
---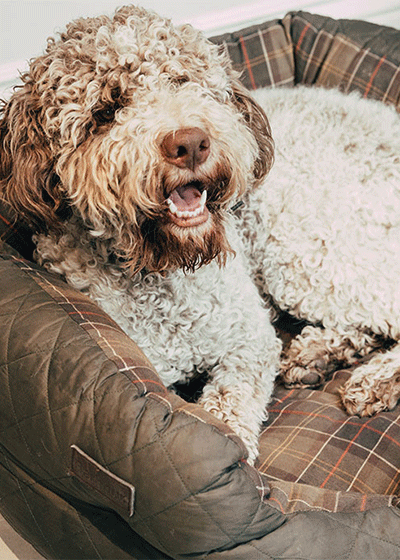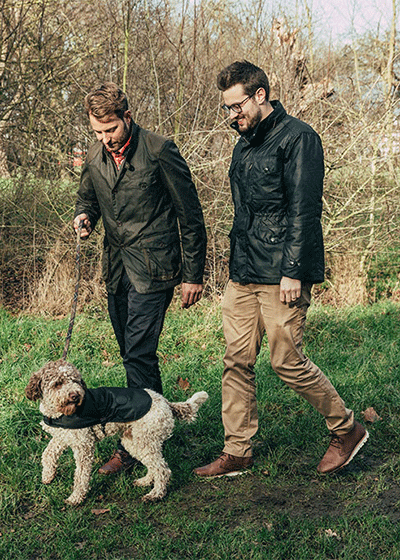 You brought your lovely Barbour Dog, Albee, along on your shoot, who is a Truffle Hound! Does he get to help in sourcing these ingredients for your recipes? How long has he been part of the Billy & Jack team?
Albee is the newest member of the team joining in May, although saying that he may well be the most popular! He hasn't found any truffles as yet, but he's learning well. He has a good nose for meat having stolen some pate under our noses one time. We hoping someone will offer us a trip to Italy so he can learn from the pros at some point!
What are your favourite winter warming dishes to enjoy in the colder months?
B: Definitely a pie, I love pies all year round, anything in pastry for me is better, but in the winter, with some mash and piping hot gravy, delicious.
J: Like Billy I do love a good pie, but also slow cooking and braising which always seems more appropriate when its cold out. Nothing like coming home to a slow cooked piece of meat, where you just have to look at it and it falls off the bone.
When did you first come across Barbour? Many people have said their parents and grandparents wore Barbour's before them, is this the same for you?
B: I've known about Barbour forever, my mum has a wax jacket that is older than I am! I also came from rural Nottinghamshire, so love the countryside.
J: I'm originally from rural Oxfordshire so I knew of Barbour from a young age as what people wear when they need to be warm and dry, and my parents both have classic wax jackets so Barbour has been a brand I've known of forever.
When you're both not in the kitchen, what do you enjoy doing to relax?
B: Eating out and having some interesting wine. Or watching and occasionally playing cricket and golf.
J: I love to travel, always thinking about the next place to go! I try to run as well but often fall short!
You've both already done so much - what does the future hold for Billy & Jack?
B: We are hoping to embark on our first cookbook in 2018 so that will be a big focus. But first up we're hosting a 24 hour supper club in aid of Cancer Research UK on 3rd and 4th Feb at Plum and Spilt Milk in Kings Cross. We're hoping to raise a load of money to help fund research and raise awareness of cancer and thyroid cancer in particular. It's going to be a tough 24 hours for us, but for guests hopefully something really memorable!
Discover more about the #BarbourWayOfLife 
here
. 
---
Discover your perfect style...