#BarbourDogs: Summer Pudding Frozen Yoghurt Pops
#BarbourDogs
srping summer 2017
As the temperature heats up, we canines can get a little hot under these furry coats of ours. With that in mind, I have for you the most delicious way to cool down this summer – frozen yoghurt pops!
These tasty little treats can be flavoured with lots of different fruits, but for this recipe, I am making them with banana and a handful of blueberries. They are very easy to make, and even easier to eat!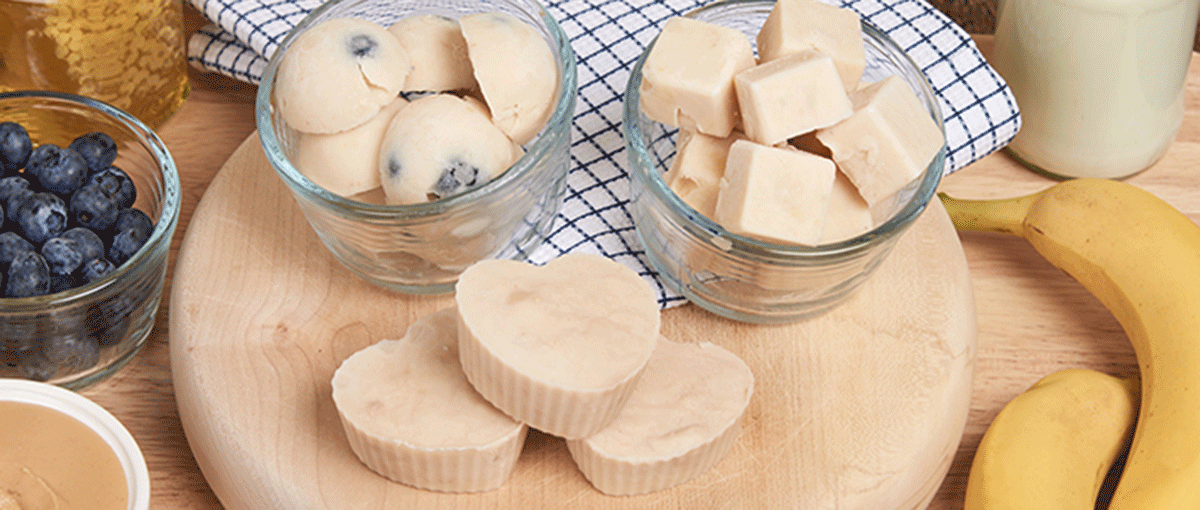 ---
Gather up the below ingredients and remember to have an ice cube tray on hand to mould the pops...
- 125g of creamy peanut butter
- 1 ½ ripe bananas
- 2 tablespoons of honey
- 1 handful of blueberries
Grab a bowl and spoon or a food mixer to start blending everything together, and follow the steps below...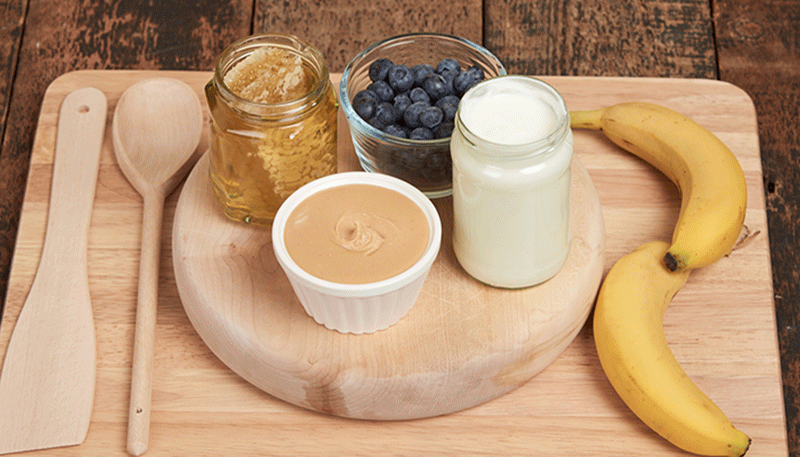 ABOVE: ingredients
---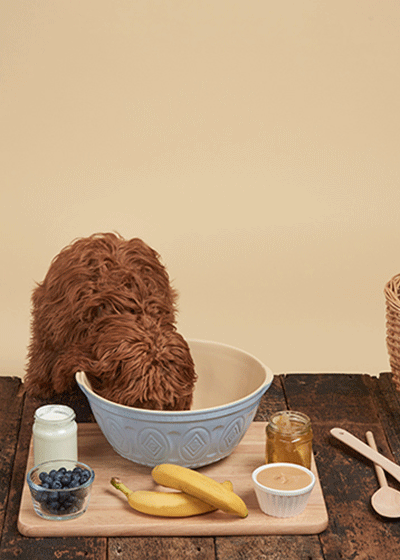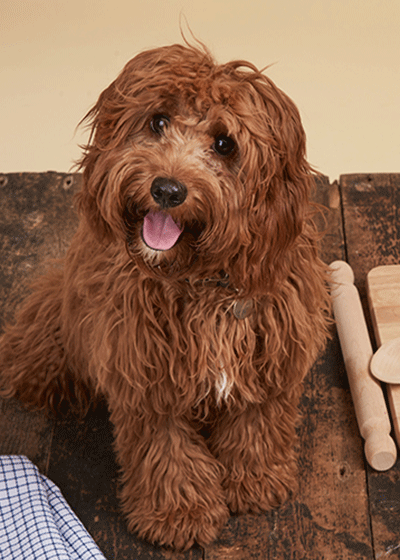 Step one: Soften the peanut butter in the microwave for 30 seconds to make it easier to use, make sure you're using a dish that is safe for the microwave.
Step two:  Place the peanut butter together with the yoghurt, banana and honey, and blend together until smooth.
Step three: Pour the mixture into ice cube trays and drop a couple of blueberries into them if you wish. I added blueberries to half of the pops.  
Step four: Find a level space in your freezer to leave the pops to go firm.
Step five: Once frozen, pop (now you know why they are called pops) these out of the tray. You may need a knife for this bit, so get your human to help.
Step six: Finally, pop these in your mouth to cool down in the summer sun!
Discover more 
@barbourdogs
 and me on our dedicated Instagram channel, and shop our #barbourdogs collection 
here
.
---
Discover your perfect style...