#BarbourDogs: Pudding Carrot Cupcakes
#BarbourDogs
16th october 2017
When it comes to dessert, us pups are often forgotten. So I thought I'd share with you the recipes for some of my favourite sweet treats, so we canine companions are not left out. 
We have a great idea for parties and birthdays, a healthy carrot cake with frosting. I think this one might be my favourite recipe, as I just love the frosting!
---
First up, you'll need to get your human to help you gather the following ingredients:
- 65g of rice flour (or any flour your dog can digest)
- 1 teaspoon of baking soda
- 2 eggs
- 2 medium carrots (grated)
- 3 tablespoons of honey
- 118ml of olive oil
- 115g of cream cheese
- 2 additional tablespoons of honey for the frosting
Then once you've measured everything out, pop on your chef's hat and follow the method below...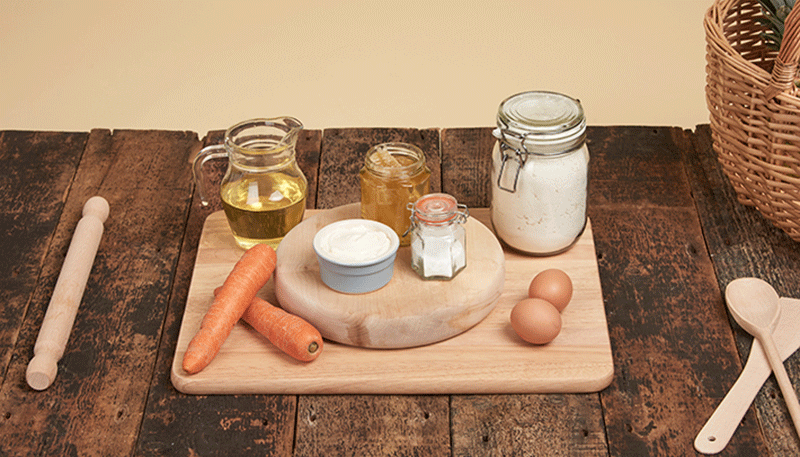 ---
Above: ingredients
---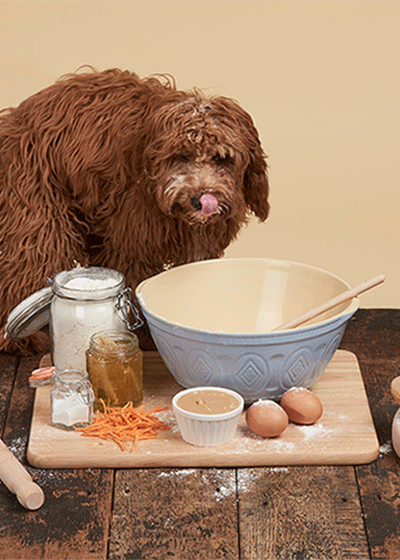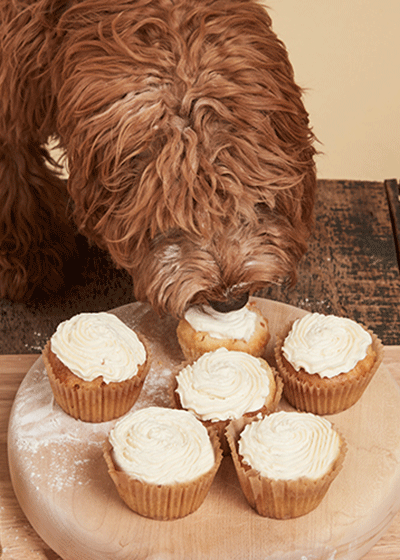 Step one: In a big bowl, combine the eggs, oil and honey and thoroughly mix.
Step two:  To the mix add flour and the baking soda to make a smooth but thick mixture.
Step three: Add the grated carrots gradually until combined together well.
Step four: Place the mixture into cupcake cases within a muffin tin, so they keep their shape. Cook for about 15-20 minutes on 180 degrees Celsius till a little golden on top.
Step five: Once cooked, place on a cooling rack.
Step six: For the frosting, pop your cream cheese (you can use cottage cheese or yoghurt if you prefer) and honey in a bowl and whip with a hand whisk.
Step seven: Once the cupcakes have cooled, decorate with the frosting, either with a spatula or a piping bag.
Step eight: Invite your friends round for a party! 
Discover more 
@barbourdogs
 and me on our dedicated Instagram channel and shop our #barbourdogs collection 
here
.
---
Discover your perfect style...