Barbour Dogs: Meet Toast the Frenchie
#BarbourDogs
Autumn winter 2018
We recently invited some of our Barbour Dogs Instagram friends to style their best #BarbourDogs accessories, and paw out their top picks from our AW18 new arrivals.
This week we're introducing you to Toast the Frenchie, to discover his first memory of Barbour and what plans he has for the summer with his human.
Hi Toast, you are a bit of an Instagram star – tell us about yourself?
Oh well thank you. My name is French Toast because apparently I look like the perfect colour of a good piece of Toast. I'm nearly 2 years old and live in a rural village outside of London with my Mumma Chelcie and Dad Taylor. I get to go to doggy day care and hang out with all my furiends while my pawrents are at work… they call me the 'Fur God' there.

You recently became a dad – how are your 'croutons' doing?
I did! The Croutons are baking just fine and getting more wrinkly by the day. However, I have heard they are a bit stubborn when it comes to training and walking on a lead… they must have got that from their mum *rolls eyes*.
What was it like on the Barbour Dogs shoot and did you make any friends with the other dogs?
I had the best time! I got so much love and belly scratches not to mention the venison treats I got for striking all those poses… I could definitely get used to being in the spotlight.

Where is your favourite place to go for a walk?
That's a hard choice, I love going to the Norfolk beaches when I stay with my Nanny and Grandad. But I love going round the meadows every day especially when there is a gigantic muddy puddle in the field that I can commando crawl through.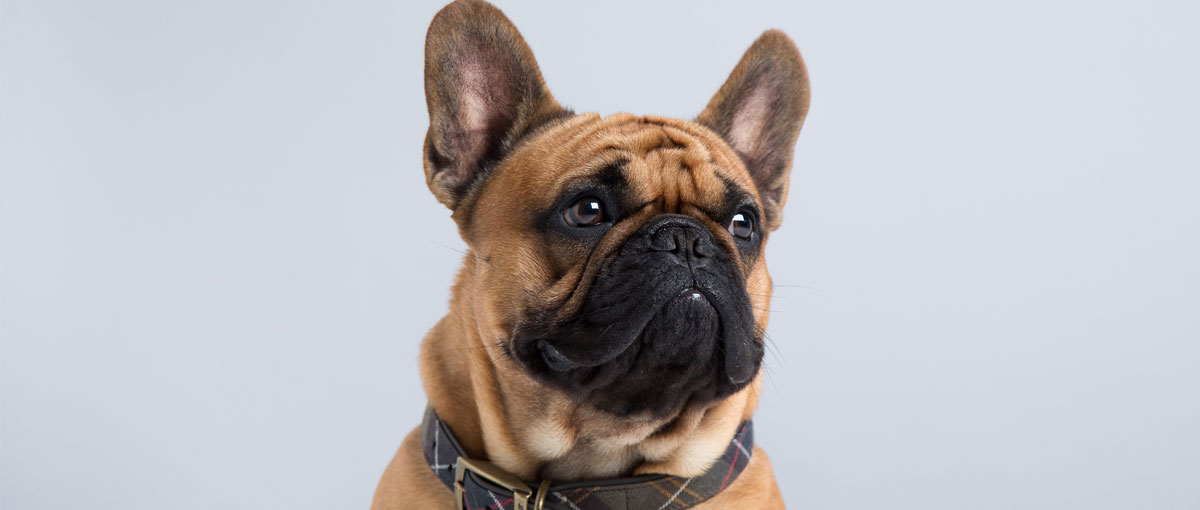 ---
What is your favourite snack?
Barbour training treats obviously, but crispy fish skin bites are another favourite of mine. Oh and anything my humans are eating.

What is your favourite game/toy?
ZOOMIES! This is when I rev the engine, tuck my bum right under my body and run round the garden like a maniac for about 10 minutes. I then normally jump into my basket and try and dig for Australia while making cat noises, when I snap out of it I wonder why everyone is staring at me funny.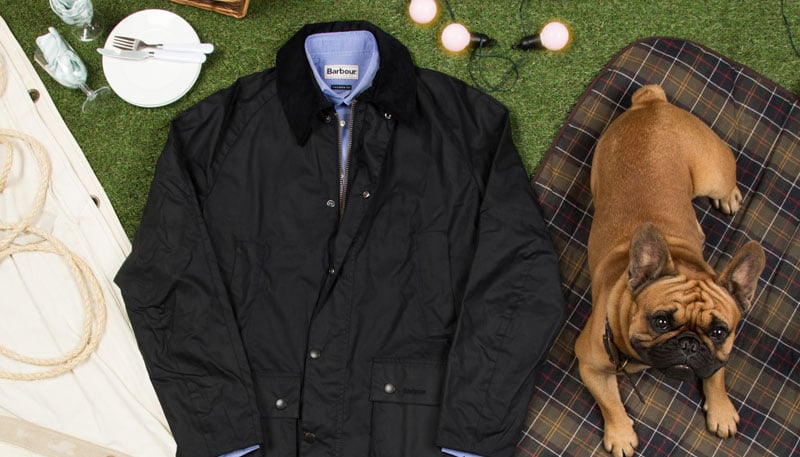 ---
ABOVE: Barbour product name | colour info | £00.00
---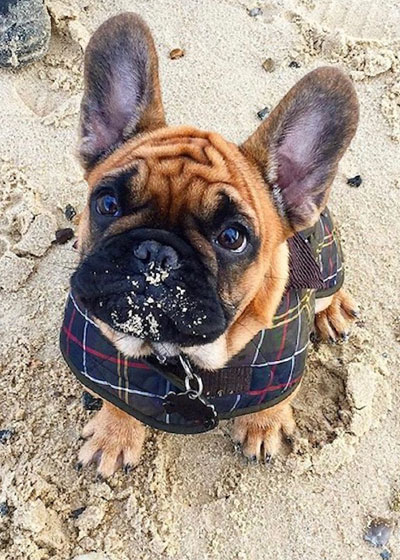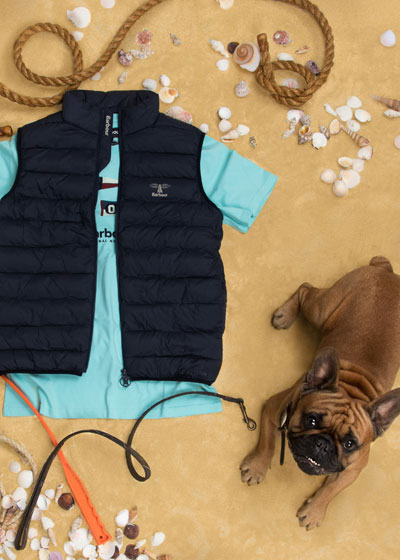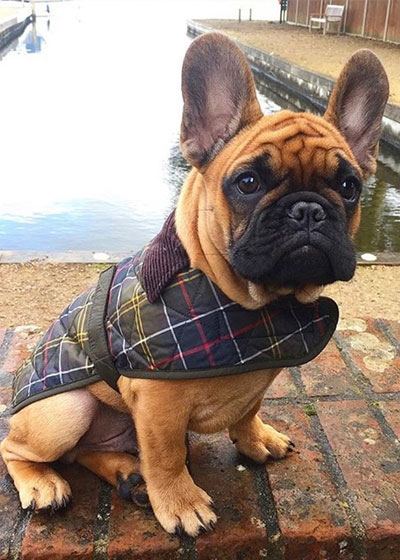 ABOVE: Barbour product name | colour info | £00.00
Do you have a first memory of Barbour?
Yes, I had my first Barbour Jacket at 12 weeks old and wore it to the beach… I remember it well because everyone was commenting on how cute I looked in my little jacket. It was also the first time I had seen sand and I remember looking at it thinking… hmm this doesn't look like food, this doesn't smell like food but I'm going to eat it anyway!
Big mistake but are you even a French Bulldog if you don't try and snack on everything in sight?

How will you be spending your summer?
In between being a fur god at doggy day care, I will be strutting my stuff in my new Barbour attire, jumping out of my paddling pool like a rocket dog and chowing down on some ice creams.

Shop our AW18 new arrivals here, and discover pawfect #BarbourDogs accessories for your pooch here.
---