#BarbourDogs: Meet Max of Jobsons of Alnwick
#BarbourDogs
17th january 2018
This season we're bringing you a series of blogs where we meet the dogs of some of the UK's best independent stores. We visited Jobsons of Alnwick to find out more about Max and his role in store...
Introduce yourself and tell us what breed you are?
My name is Max. I'm a 6 month old German Shepherd. I am 25 inches tall, and mum says I will be enormous when I have finished growing.
Tell us about your store?
Jobsons have been operating in Alnwick for 100 years (mum says that really is true!) as Master Saddlers and Country Store. On the first floor is our Equestrian Department and Workshop. John Bailey, the Master Saddler, has worked up there for 42 years, making and repairing all kinds of leather goods. Downstairs, we stock the very best brands in country clothing, footwear and leather goods, including Barbour of course! Chris, the owner, is a qualified saddle fitter and is always very busy out and about making sure horses saddles are fitting correctly.
What makes your store unique?
As you walk through the door, the smell of leather hits you and it's often the first thing that people comment on as they come in. The shop has lots of old features like the counters but it is the people that work at Jobsons - John, Debbie, Susan, Emma, Hannah and Ali that make it special. It is their mission to be helpful to customers, and they spoil me rotten too!
What is your role at the store and what does that involve?
Quality Control in the workshop. It's warm up there and John spoils me with treats and cuddles.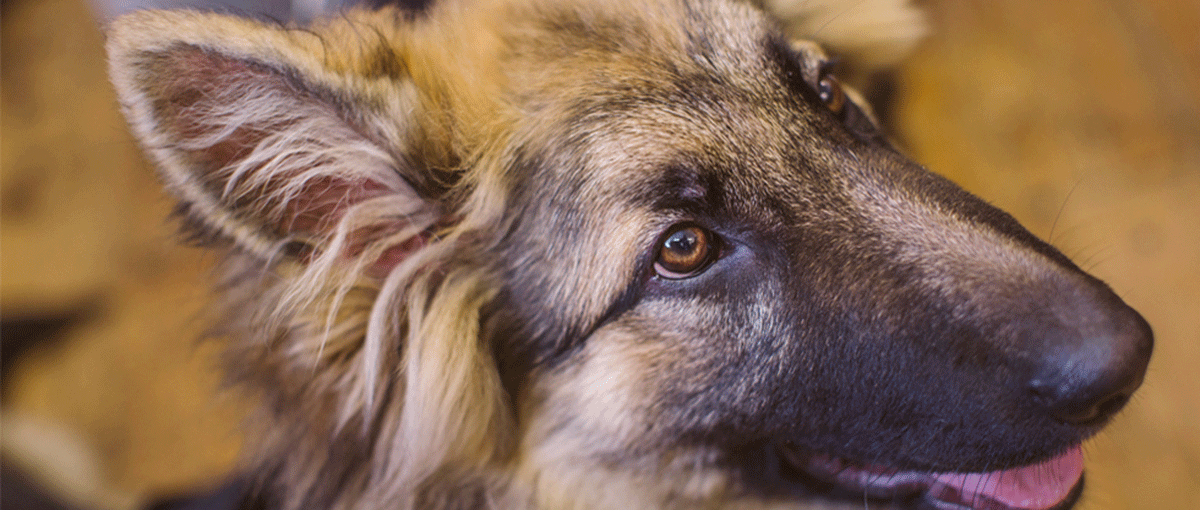 ---
Who is your human and what is their role at the store? My human is my mum, Debbie, who has worked at Jobsons for 7 years. Chris Todd, the owner, says he couldn't manage without her – just like me! She loves it best upstairs in amongst all the horsey bit's and bobs, and especially likes to do the riding hat fitting, which she says is very important.
What is your favourite part of the store and why? I quite like sitting in the window where I can watch the world go by. The shop is right next to the 'Hotspur Tower' which was built in 1480, (I am told that is pretty ancient!). The Tower is an arch, which is quite low and narrow, and watching the fire engines on call go through the arch without slowing and without ever hitting the sides is very, very exciting.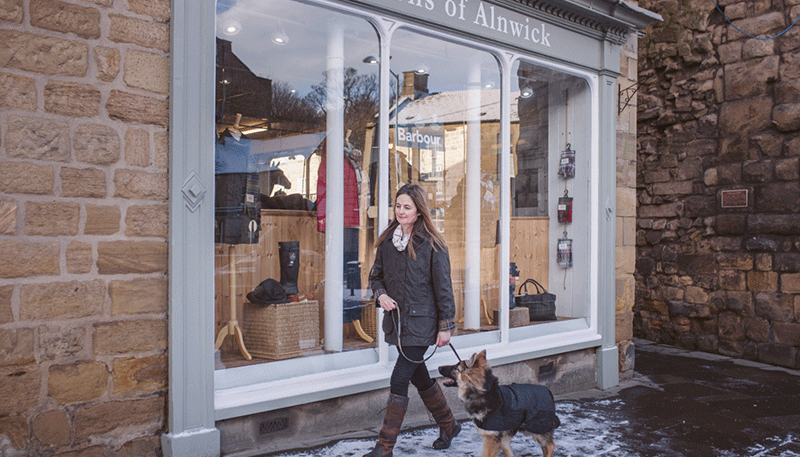 ---
---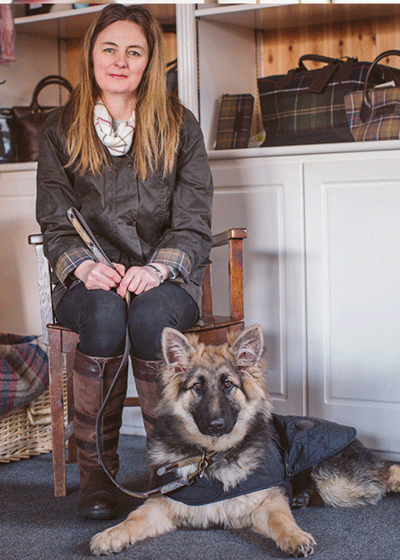 In your down time from helping at the store, what do you most like doing?
In my downtime, I love racing around in the fields whilst my mum is riding her horse, but also a special treat for me is to meet my friends down on the beach, where we can chase each other and get very wet.
Discover more 
@barbourdogs
 on our dedicated Instagram and shop our #BarbourDogs collection 
here
.
---
Discover your perfect style...