#BarbourDogs: Meet The Dogs of Philip Browne
#BarbourDogs
13th september 2017
We visited Philip Browne in Norwich to discover more about Parkers' role in the store and what he enjoys doing in his spare time...
Introduce yourself and tell us what breed you are:
Hi! My name is Parker and I am a Parson Jack Russell crossed with a Norwich Terrier.
Tell us about your store:
The store is big - I've only got little legs and it's spread over three floors so there are a lot of stairs to walk up and down all day! It's not a chore though as there is always someone new to go and bother for attention. I also think they sell clothes too, there seem to be a lot of coats and jackets hanging up everywhere....
What makes your store unique:
Well, on the first floor we have a tattoo parlour - this means we have a steady stream of people for me to say hello to and sit next to for attention and stroking (and if I'm lucky, maybe a bit of someone's sandwich!) The shop boys sometimes have a beer or two ready for the customers and if I look particularly winsome I even get a sip of ale. That's a good day!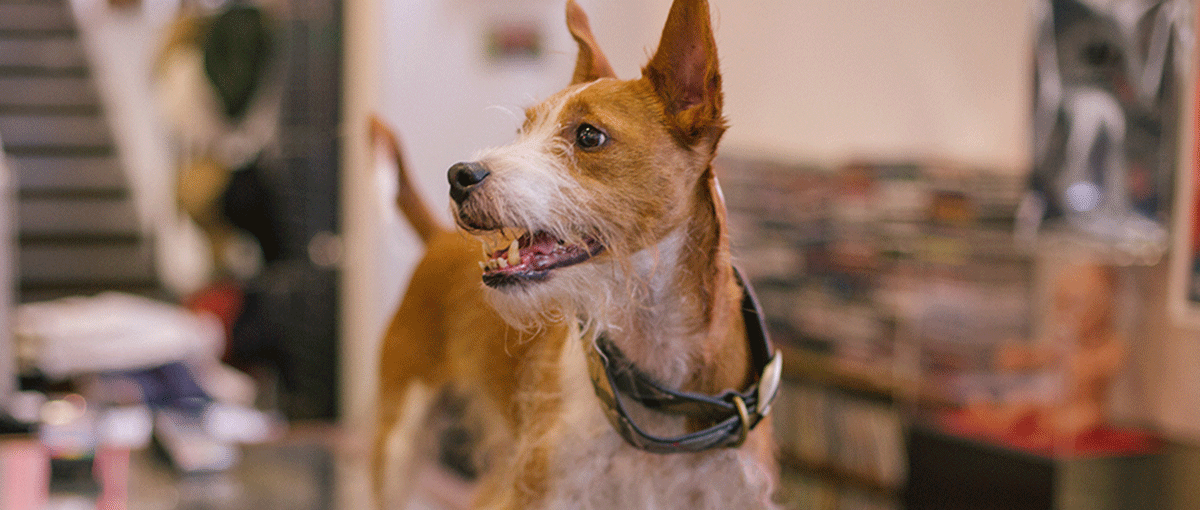 ---
What is your role at the store and what does that involve? I think Chief Greeter sums it up, I mean that's an important job right? People come in to see me and once they've seen me and paid me a bit of attention, there are some lovely bits and bobs from Barbour and all the other brands that are in the store for them to browse. 
Who is your human and what is their role at the store? My human is called Paul and he has this fancy title - 'Store Manager' - I have no idea what that entails but he's always busy talking to customers and making phone calls and doing work on these fancy magic window machines.
I've heard they call them computers and they seem pretty boring until sometimes, if I'm lucky, one of the staff will watch an animal 'video' with me and then I'm all ears (and eyes). I like squirrels the most.
---
---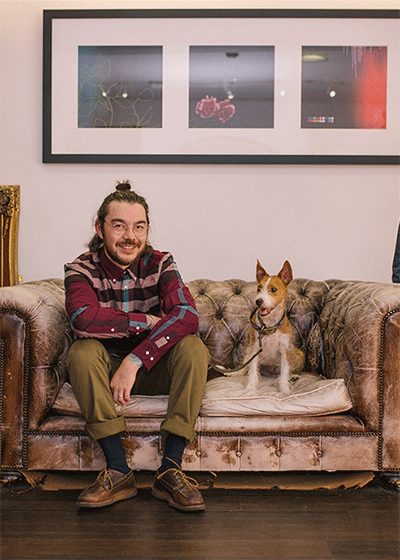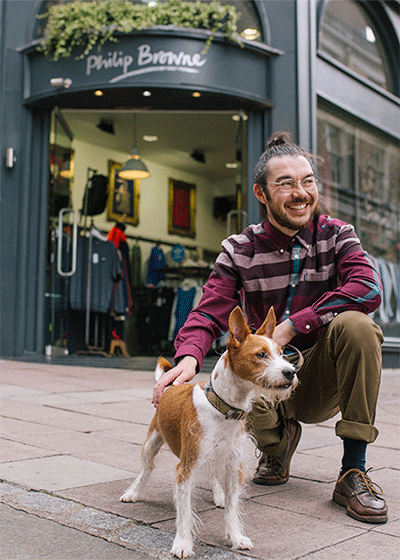 What is your favourite part of the store and why?
My favourite part of the store are the sofas up in the office. I can laze around there all day when I'm not trotting about saying 'Hi' to everyone and the sofas are also within easy reach of the staff having lunch so I can just walk around and sit near someone eating hoping they drop their entire sandwich/salad/fish and chips on the floor. I'm ace at clearing up food mess.
In your downtime from helping at the store, what do you most like doing?
When I'm not at the shop, I really enjoy walks in the woods. This is because there are always other dogs to meet and squirrels to chase. I never manage to get them though as they are up the nearest tree as soon as I look at them. It's a bit unsporting on their part I think. If anyone has a ball I'm all for chasing that too. Other than that, sleeping, sleeping and a bit more mooching about is my thing. It's all good.
Discover more 
@barbourdogs
 on our dedicated Instagram channel and shop our #BarbourDogs collection 
here
.
---
Discover your perfect style...