#BarbourLife: Harry Hodgson
#BarbourLife
 5th september 2017
Barbour Life celebrates the people that live the Barbour Way of Life, and for our latest instalment, we met up with Harry Hodgson from Piercebridge Organics, to chat about his work life, down time, and his reliable Land Rover Defender. 
Can you let us a little about yourself?
I run a family farm in Piercebridge, and I am the third generation to farm it. As far as records go back, we have always been farming somewhere!
Piercebridge Organics is a family farm – how long have you been involved in the business and has it always been organic? I have always had an active role on the farm since I could walk. I came home six years ago, after university and working elsewhere, to work on the farm full time. We converted to organic in 1999, due to us being unhappy with some of the practices and chemicals we were using, along with their impact on our health, the health of the farm, and the health of our livestock.
What is the essential kit for life on a working farm?
My essentials would have to be my Land Rover Defender, my working dogs, and good quality outdoor gear - in particular my Barbour Wax Jacket. I am outside pretty much all day every day, regardless of the weather, so I need good equipment and excellent clothing.
We love dogs here at Barbour, can you tell us about your trusty canine side-kicks who help you on the farm?
I have four working dogs. Two experienced ladies and two young apprentices; they all have their own characters and are essential for handling our flock of sheep.
What produce from the farm are you most proud of?
We are proud of all what we do on our farm, as we put everything we have into everything we do, most notably winning best eggs in the UK, and winning Breed Champion with a Longhorn Heofer at the Northumberland County Show.
The eggs were something I started on the farm when I was six years old, when I got hens for my birthday. Since then, I have invested all the income from my hens into getting more hens, and better sheds, to where I am today. We now have 3000 free range laying hens, and seven state of the art modern sheds for them.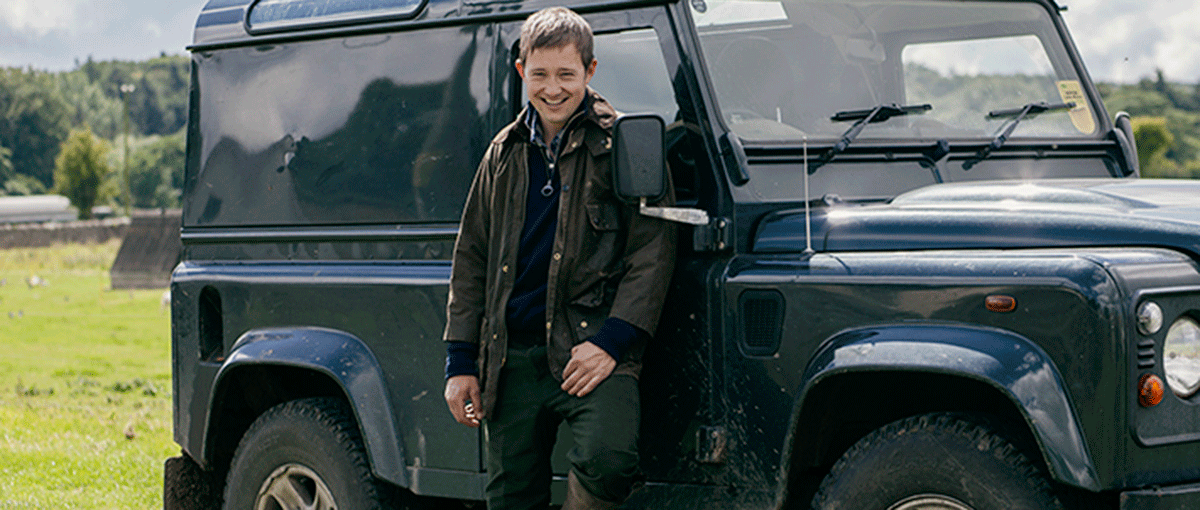 ---
Your farm isn't too far from the Barbour headquarters – how did you first discover Barbour? Barbour clothing has been in our family for generations; I still have my grandfather's Barbour jacket which we believe is over 60 years old. It's always been essential dress for us, and we have all had a Barbour jacket, even as kids. They got passed on once one of us grew out of them. I still have my Barbour's from when I was a child, saved for my little boy.
What are your favourite Barbour items of clothing for working and for leisure time? My favourite Barbour was my old school Beadle Jacket. I grew out of that and then had the original Berwick Endurance jacket, which I loved. I have worn it out now, so I have got the Bransdale jacket, which is brilliant. I wear it for work and leisure (although I'm not supposed to wear it for work!).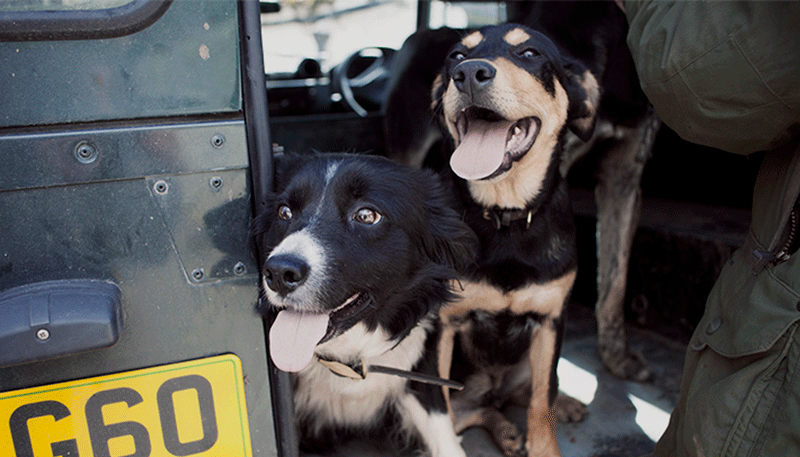 ---
---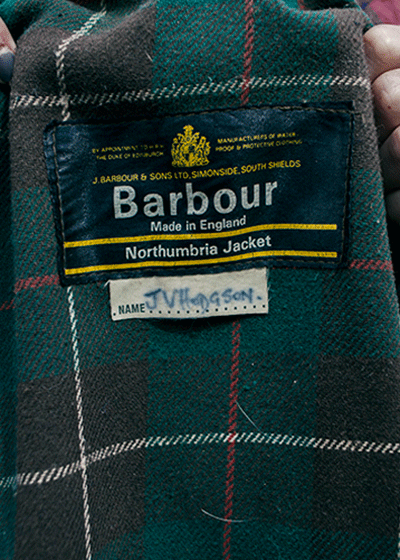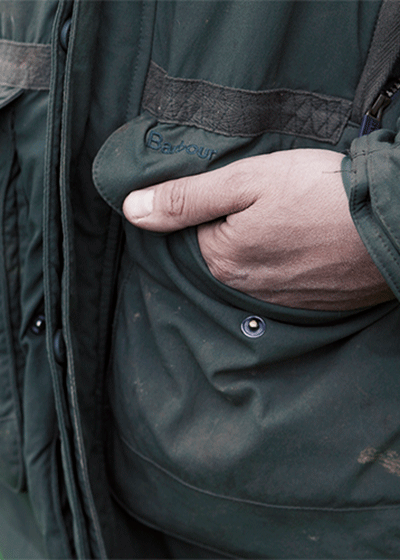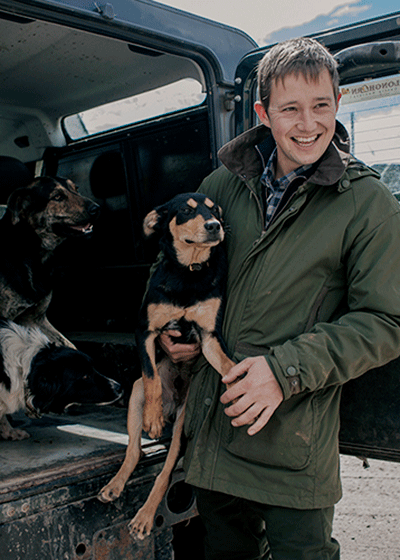 What would we typically find in the pocket of your Barbour Jacket?
A whistle (for the sheep dog), handkerchief, keys for my Land Rover, and my Swiss army knife - I am famed for not carrying a wallet!
What do you do in your down time to relax – are there activities with your friends and family you enjoy out in the countryside or by the coast? Our favourite thing to do is to take the dogs up to the Northumberland coast for a walk and have lunch in a pub – it's great to relax with the family.
You use a Land Rover Defender as part of daily life on your farm – why is the Defender the ideal vehicle for you, and how is it used day-to-day? We have always had Defenders and they have always served us well. We love them, they fit perfectly into daily life on our farm. They are made in Great Britain which is really important to us, our dealer always gives us great service and they can put up with the hard wear and tear experienced on a livestock farm. Day to day we use the Land Rover for checking the stock, deliveries and towing the cattle trailer.
Discover more about the #BarbourWayOfLife campaign 
here
 and keep an eye on the blog for more #BarbourLife stories. 
---