Barbour SS19 Main Collection Preview
Lightweight Wax & Tartan Preview
spring summer 2019
It's a few more months until we can truly indulge in the delights of British summertime, but we are looking ahead at our spring/summer '19 collection with a preview of our new Lightweight wax jackets and the Barbour Tartan collection which boasts a fresh new colour palette for both men's and womenswear. Anticipating the arrival of spring, we're looking forward to getting back outside with friends and family enjoying the town and country in lightweight layers and easy to style separates.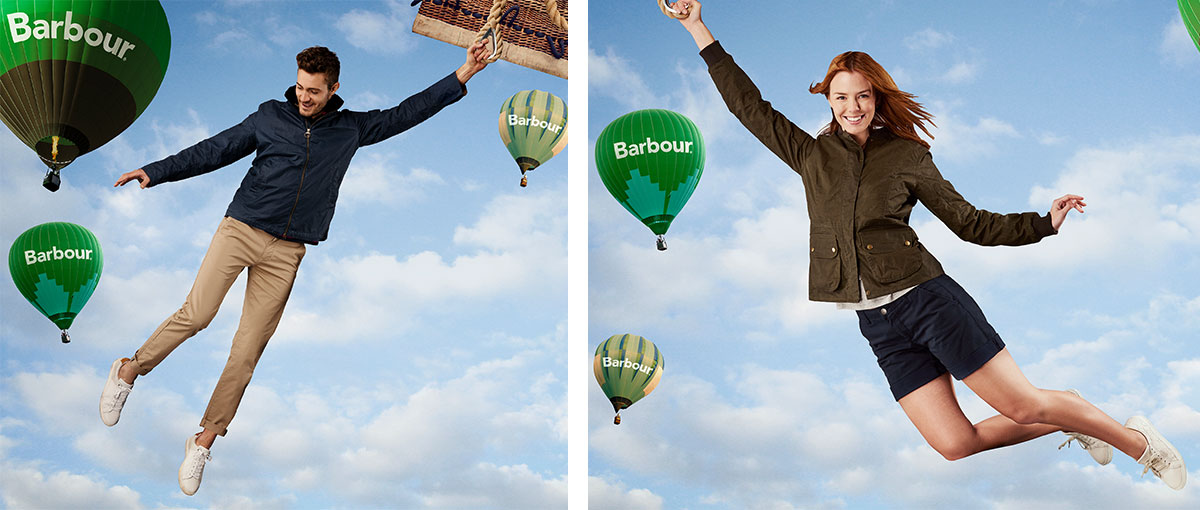 The Lightweight waxed cotton jacket collection is designed to offer all the benefits of a waxed jacket, made lighter and easier to wear for spring or summer. They are crafted from lightweight waxed cotton, around 65% of the weight of the original waxed jacket, but with a similar amount of protection from the wind and the rain. Made from American pima cotton fibre, the coating gives it it's breathable wind and rain protection made from a special blend of waxes and oils. As with our classic waxed jackets, each garment is environmentally friendly; they can be re-waxed, re-proofed, repaired and recycled.
Our ever popular Barbour Bedale is given a lightweight revamp for the menswear collection whilst the Norfolk and Sherwood jacket are favourites in the womenswear range. Cut for a regular fit for the women and a tailored fit for the men, these lightweight jackets offer a laid-back look that's effortless to travel in, layer up, or wear as an additional layer with a quilted jacket.
above: Barbour Maree harrington jacket | Barbour backwater waterproof breathable jacket
Tartan has been associated with the Barbour brand since the company was founded in 1894. This spring/summer, we've given it a modern twist with oversized checks, contemporary details and pops of colour. Outerwear is classically elegant in relaxed silhouettes for the men and feminine cuts for women whilst colours are understated across the collection with notes of navy, ice white and pops of summery tones to instil the bright and cheery summer vibe throughout each look.
Perfect for spring walks in the country or on the beach, or simply to form the foundation of your weekend wardrobe this Tartan collection epitomises the Barbour way of life effortlessly combining the old with the new and introducing a modern spin on Barbour's signature aesthetic.
We've updated our Dress tartan for this collection which was introduced in 2002, now offering a modern more minimal look paired with clean lines and modern silhouettes for the women, and infusing strong, fresh colours for the menswear collection giving a bright and cheerful look to welcome the summer.
---