Barbour x Margaret Howell: Q&A
Barbour x Margaret Howell
autumn winter 2018
To celebrate our new capsule collection of jackets with famed British designer Margaret Howell, we sat down with her to learn more about the collection, how she approaches her design and where she draws her inspiration when designing... 
How did the collaboration come about?
I think Barbour must have recognised affinities in our approach to design and production. We share an uncompromising commitment to quality. We both believe that clothes should be practical and durable, and we both respect traditional manufacturing skills.
What are the synergies between Margaret Howell and Barbour?  
I've always loved the functional aspect of workwear and enjoy life out of doors. So, I was very interested when Barbour asked me to cast a fresh eye over their iconic range of weatherproofs, originally developed as highly specialised workwear to deal with the extremes of British weather. It was exciting to explore their archives, find three pieces that inspired me, and see if they could be re-invented to appeal to the contemporary woman who may spend more time in the city than in the country.
You are a very hands-on designer with your brand – tell us more about your design philosophy.
'Philosophy' is a strong word! I mostly trust my instincts, which have been tested by experience. But 'hands-on' is central to my work. Throughout my life I have enjoyed making things. In my work today, make, material and concept are equally important. So Fabric really matters. There is no substitute for handling the cloth in making something to wear: How will it move? How comfortable will it be? Sometimes even the idea itself can come from that first touch.
I'm more interested in designing clothes that work in their own right rather than as part of an outfit. I like to think people can use my pieces to complement their own look.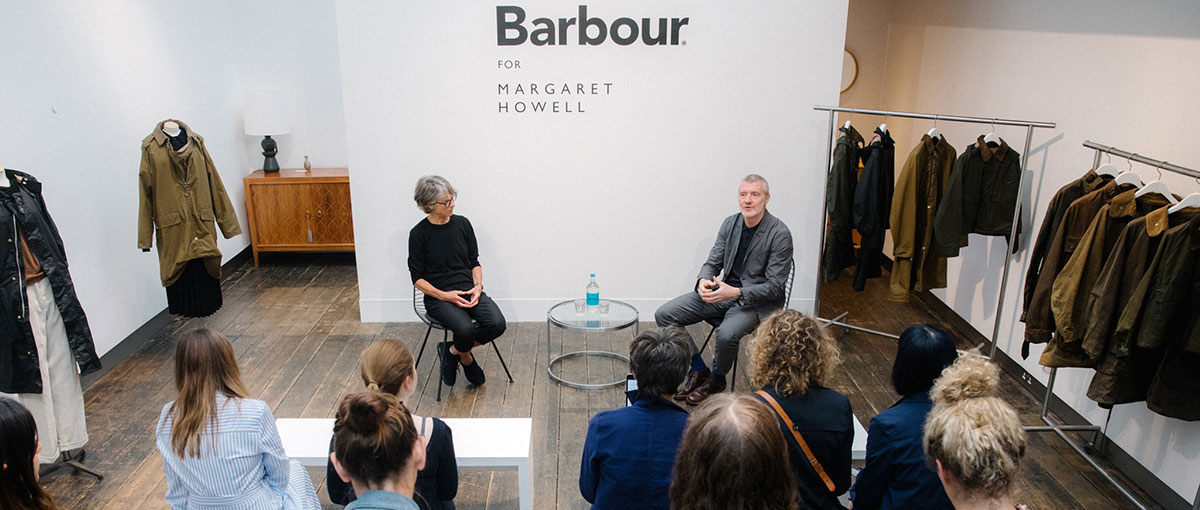 ---
Barbour began as a menswear brand, as did Margaret Howell. Both brands found women wanted to wear their product – what is it about menswear that is so appealing to women?
Style follows outlook in my experience. If a woman works and leads an active life she'll probably need flat shoes and trousers, practical comfortable clothes. We've come a long way with this. People tend to think of the '60s as an era of short skirts and fantasy, but it was also the time when women broke the gender barrier and experimented with army surplus, sport and work wear. The liberating effects of that are still with us.  Today a woman thinks nothing of wearing a man's white shirt... But she will want its styling to move with the times.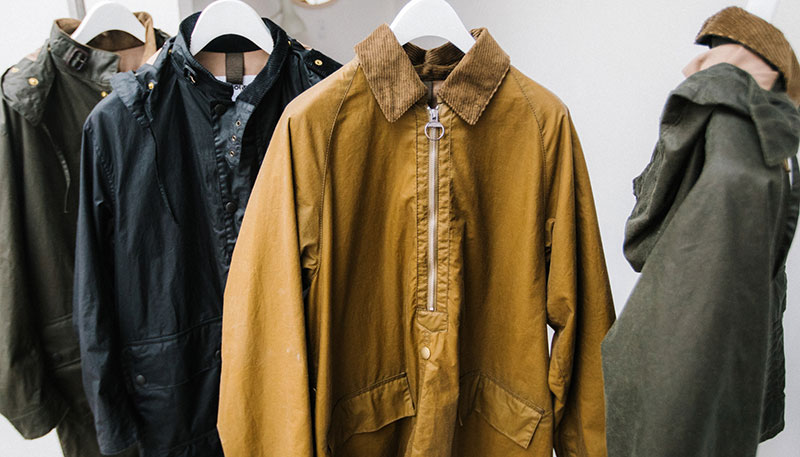 ---
---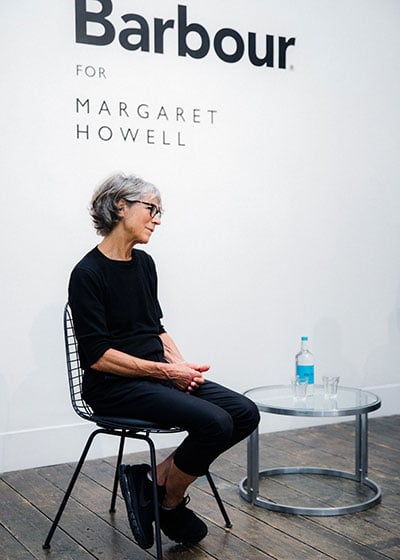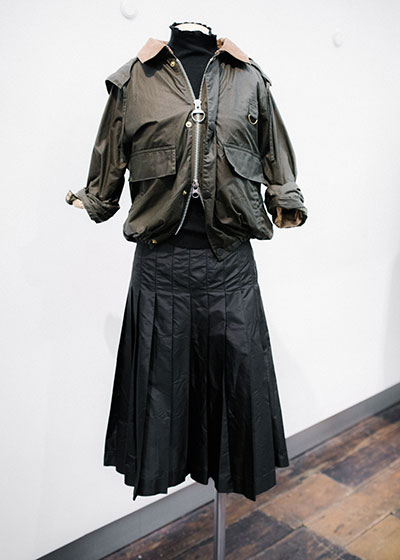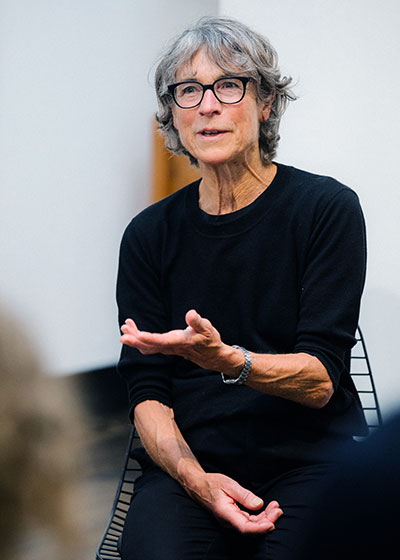 ABOVE: margaret howell
Heritage inspires you, whether it's the heritage of design or fabric – what of Barbour's heritage inspired you with the three jackets you created for us?
The strength of a classic design itself inspires me to look at it in a new light. Barbours are made fit for purpose. So, the Spey was originally designed for wading anglers, the Poncho, a smock presumably designed for farm workers, and the Ursula (despite the name) for sub-mariners.
But how to re-interpret them? A piece of clothing must have comfort and presence: good to wear, good to see.
We lengthened the Ursula and used the traditional waxed cotton in the classic Olive but added a version in Black that I like to wear myself. It has a more relaxed fit, and details of comfort one expects in the city but would also appreciate in the country. We made similar adjustments for fit to the Spey, a cropped jacket, and decided it would look even better shortened. The Poncho's colour and volume gave impact and would work as well in an urban environment as at a muddy music festival.
Are there any details in the jackets you really want to highlight?
All the details and hardware on a Barbour jacket have been carefully thought through and developed from a need. For example, press studs and large ring pulls on the sturdy zips are easy to handle with cold wet hands; the corduroy collar gives comfort around the neck. There are other details such as detachable hoods and, in the case of our Poncho, adjustable length for ease of movement. All to protect against our erratic British climate.
Which pieces from the collaboration will you be wearing this winter?
I like all of these pieces. You can wear them with anything. That's the beauty of them.
Discover the Margaret Howell collection here.
---