Barbour Life 125 Years Customer Stories: Meet Richard Docker
Meet Richard Docker
SPRING SUMMER 2019
In celebration of our 125 year anniversary, we invited customers to share why they love Barbour, their Barbour way of life, and what we would find in the pockets of their Barbour Jackets. This month, we met up with Richard Docker.
Can you let us know a little about yourself?
My name is Richard and I was born and bred in South Devon from a small village called Ugborough and now live with my wonderful wife in South Pool.
Where are we today and why?
So today we have been enjoying South Pool, walking around the traditional village and relaxing by the estuary.
Can you tell us the story you shared about your relationship with Barbour?
I've wanted a Barbour ever since I was a young boy but whenever I had tried on any of the infamous Barbour jackets, they looked like I had snuck into my father's wardrobe. It was only when my wife and myself were walking around Devon county show when we came across a Barbour stall. My wife wandered in and pulled out an amazing wax jacket and shouted to me to try it on. I was dubious thinking it would be just like all the rest. I slid it on to my shoulders looked up worried and insecure when everything just stopped. It fitted, it blumming well fitted! My eyes grew three times their size and before I could hear what was on the price tag, I had bought it. And I wear it at any moment I can, it makes me feel empowered.....like I'm wearing armour and it will never leave my side.
Barbour celebrates its 125th birthday his year – were you aware of this and how will you celebrate?
I will most definitely be celebrating by sending my mother's 25year old full-length Barbour off to get re-waxed, as I know she will be keeping it for another 25 years at least.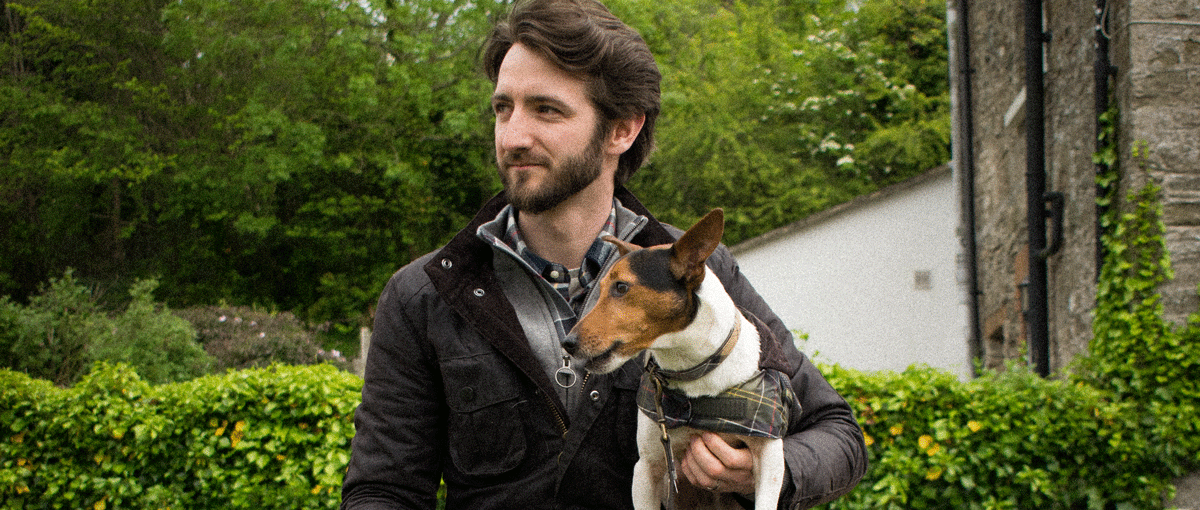 ---
---
When did you first come across Barbour? Many people have said their parents and grandparents wore Barbour's before them, is this the same for you?
I've always had Barbour in my life. From local farmers to police officers everyone around my life had a Barbour. Both my parents had Barbour's and I remember as a kid always taking my mother's full-length wax Barbour when I could still fit into it.
What do you do in your downtime to relax?
I live on a smallholding, so enjoying the outdoors is my lifestyle. When I'm not looking after our animals, I will be out enjoying my beautiful local countryside no matter the weather.
---
---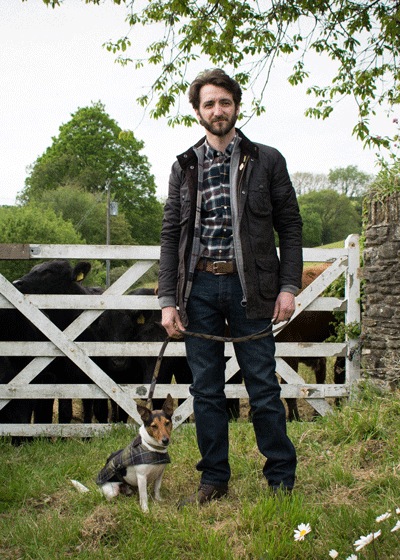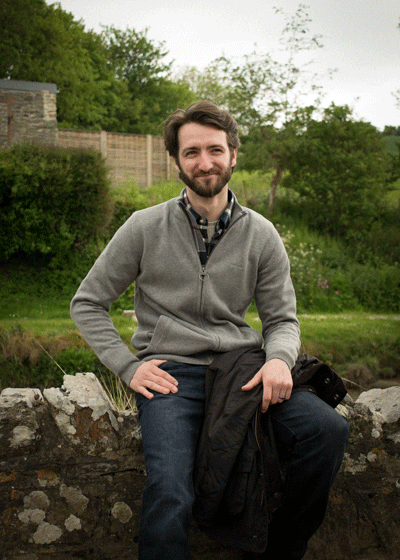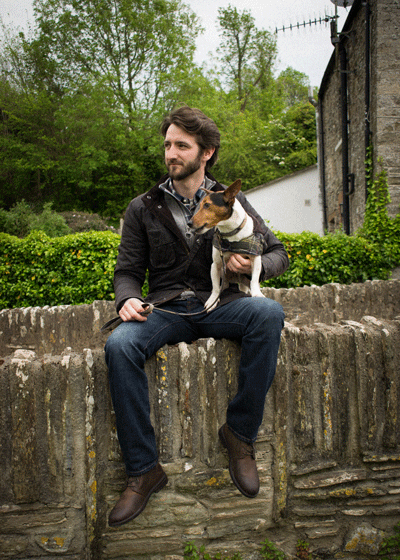 How do you style your Barbour clothing?
I love the heritage of Barbour and praise the Barbour designers, so I just let the traditional Barbour style speak for itself.
What is it about British style you find interesting and unique?
I am very enthusiastic about British made things, it really shows the build quality and passion that the British have. Barbour really has captured the hard-working spirit of the British, from doctors and lawyers to farmers and tradesman.
Barbour celebrates everyday adventures, the little things that create the biggest memories.
What does an average day in your Barbour jacket look like?
My Barbour goes through every situation I go through, from sorting out animals and picking up feeds, to walking the dog and going out shopping. Rain or shine, it's on my shoulders.
What one word would you say best describes Barbour? 
Heritage.
What would we find in the pockets of your Barbour Jacket?
Currently, it's just the normal 3 things: keys, phone, and wallet. There is so much useful room that I'm sure I'm going to find horse treats and dog poop bags in by surprise one day
If you were to invest in something new from Barbour, what would it be and why?
If it were possible it would be an experience day to come and see the amazing people that make and repair the artwork you call your wax jackets.
How would you describe your Barbour Way of Life?
I see the Barbour way of life being outdoor for everyone no matter what the weather throws at you.
Learn more about the Barbour 125 here.
---