#BarbourWayOfLife
autumn winter 2018 
#BarbourLife celebrates the people that live the Barbour Way of Life, and for our latest instalment, we met up with Phil Kite, a successful businessman from the North East and founder of Team Tyne Innovation; a rowing organisation who are taking on the Talisker Whiskey Atlantic Challenge in December. We talk to him about his preparation behind his row across the Atlantic, the story behind his passion for the sport and his favourite coastline to visit.
How did you become interested in rowing and where do you practice this sport?
For over 20 years, since I gave up rugby, Ian Boyd of the Tyne Rowing Club in Newcastle upon Tyne, had been badgering me to have a go at rowing. I had been down to the Henley Royal Regatta with friends on a number of occasions and one day when I realised I was getting a bit out of shape and need to make a change I thought I would give it a go. Of course, Ian picked a day with blue sky and flat water to take me out and I was immediately smitten with the sport.
What coastline or coastal town is your favourite, and what beaches, eateries, activities do you enjoy whilst there?
Northumberland has an amazing coast line and we have had the pleasure of rowing out of Amble. You can't go wrong by visiting the Fish Shack on the Harbour Road.
Tell us about Team Tyne Innovation and your role? What does your average day look like?
In 2017 I decided to lead a North East team branded Team Tyne Innovation competing in the 2018 Talisker Whisky Atlantic Challenge, a 3,000-mile race known as the World's Toughest Race, due to start in December.
It's hard to describe the average day. As well as looking to raise money for 3 local charities our teams' goal is to demonstrate the innovative spirit is very much alive and kicking in the North East and we are doing this by incorporating and showcasing innovative products and services from the region's businesses, colleges and universities on the project. I spend a good part of each day looking for and meeting innovative people and businesses, promoting the team and acquiring kit to get the boat ready for the race. I also have my training, which includes at least two yoga sessions a week, three strengthen & conditioning sessions, and four visits to the rowing club to either go out on the water or train on a rowing machine.
---
What has been your favourite thing that you've done or accomplished since finding Team Tyne Innovation?That's a difficult question to answer. I have gone from running a 500-employee engineering business on Tyneside to running a team of 4 looking to compete in an amazing athletic challenge. I could never have expected to do this just a few years ago and so I would say being brave enough to make this life style change has been my major accomplishment over the last two years when all my friends think I am crazy!
What is your favourite coastal memory?
Rowing around Croquet Island out of Amble in torrential rain with seals and puffins all looking at us as if we were mad, and they were right!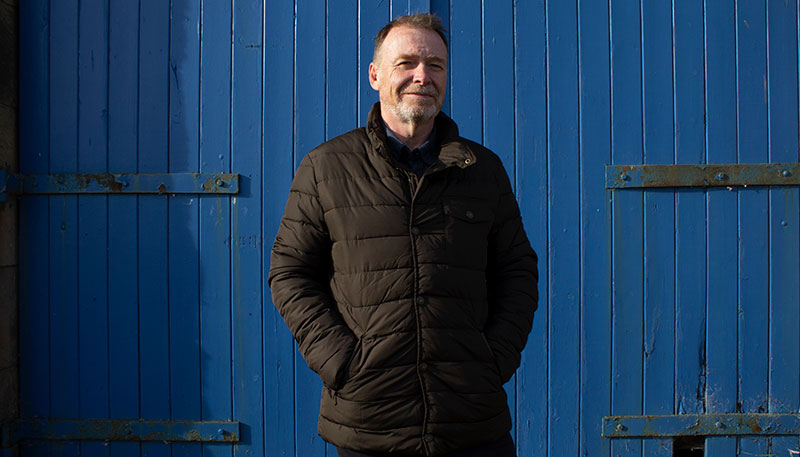 ---
---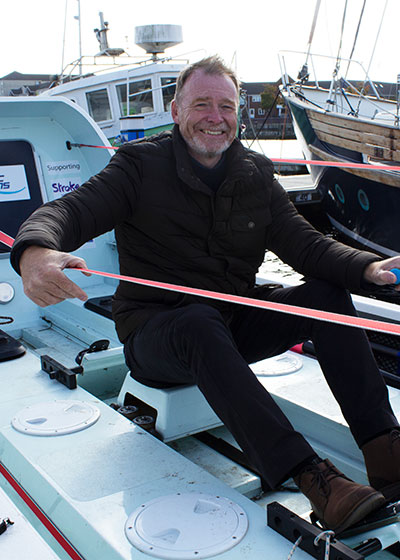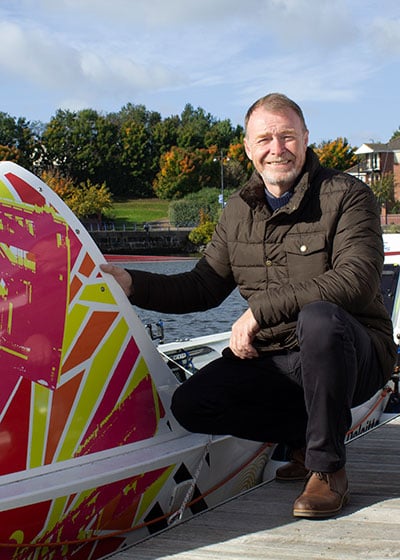 Tell us a bit more about the Talisker Whiskey Atlantic Challenge and what you'll encounter? 
The race is from the Canary Islands to English Harbour Antigua and I understand the idea of the Atlantic Challenge came to Sir Chay Blyth whilst he was rowing the Atlantic Ocean in 1966 with John Ridgeway. It took them 92 days. More recently, James Cracknell and Ben Fogle brought it more to the public's attention. We have a team of four and our intention is to row two hours on, two hours off 24 hours per day. We hope to do the trip in under 45 days. Conditions vary each year, but we can expect waves of up to 50 ft and the odd storm along the way.
What do you wish to get out of this challenge?
We would obviously like to raise some life changing money for our selected charities, but the end goal for Team Tyne Innovation is to champion the North East; getting the message out that innovation in the region is alive and kicking, making it a great place to study, work and visit. I would like Team Tyne to do its bit to raise the UK's level of awareness of the role the North East has played and will continue to play in innovation.
How can we keep up to date with your progress as you endure this gruelling race?
You can follow us on our website blog page at www.teamtyneinnovation.com as well as on Twitter @Team_Tyne and on Facebook under 'Team Tyne Innovation'. The boat will also have a transponder on it during the race and you can watch the journey on the App 'YB Races' under Talisker Whisky Atlantic Challenge 2018.
What are your favourite Barbour pieces and why?
I have always been a supporter of UK brands. It's great to have a global fashion business like Barbour based in the North East. Given the North East's weather conditions, more recently I have found myself going for quilted jackets to keep warm.
Discover the Nautical Collection here.
---