Barbour Life, 125 Years Customer Stories: Meet Madeleine
Meet Madeleine
spring summer 2019
In celebration of our 125 year anniversary, we invited customers to share why they love Barbour, their Barbour way of life, and what we would find in the pockets of their Barbour Jackets. This month, we met up with Madeleine Gardner from Wiltshire.
Can you tell us a little bit about yourself?
I grew up in North Wiltshire, on the edge of the Cotswolds, but I have since moved to South West London for University and work. Working in Windsor is so lovely, having the countryside on my doorstep makes me feel right at home.
Can you tell us the story you shared about your relationship with Barbour?
Today I am wearing a 1980's Barbour Gamefair jacket that was my mums. My Mum and my Dad both bought theirs at the same time; and he's still got his. (I've got a few pictures of my parents wearing their Barbour Jackets back in the day. There's a photo of me as a baby and they're holding me, both wearing their Barbour Jackets next to a MG car.
It's kind of my favourite to wear on walks because you've got the nice fleece lined pockets to keep your hands warm, especially on windy days like it was today. I quite like wearing my Barbour Gamefair with lots of pin badges. A few them are from when my Mum used to wear the jacket. I feel these pin badges give the jacket individuality; something that everyone brings that to their own Barbour Jacket.
When did you first come across Barbour?
I guess I have known about Barbour my whole life because my parents have both worn Barbour since before I was born, so I have been brought up around people wearing them. I got my first Barbour jacket in 2011 from the Covent Garden Barbour store. I can quite clearly remember the day going in, I was so excited at buying a Navy Barbour International Jacket that was officially 'my own'.
I wore it at University all the time - it was great to throw on to go to lectures or for wearing out and about with friends, going into London. I have a good collection of Barbour Jackets, I recently bought my fourth one the other day, so I now have a Barbour jacket for very occasion!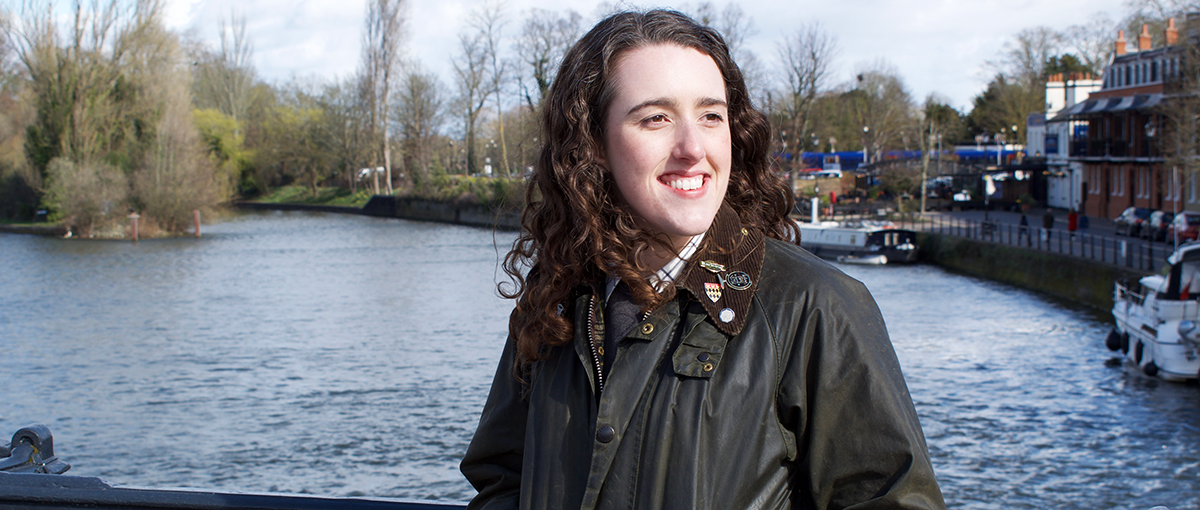 ---
What do you do in your down time to relax – are there activities with your friends and family you enjoy out in the countryside or by the coast?
On the weekends I usually go for walks either along the River Thames, or in Windsor Great Park, just to get some fresh air after working in an office all week. When I go home to visit my parents, we often go for walks in Wiltshire all wearing our Barbour Jackets. We often see everyone else that we meet on these walks wearing Barbour too!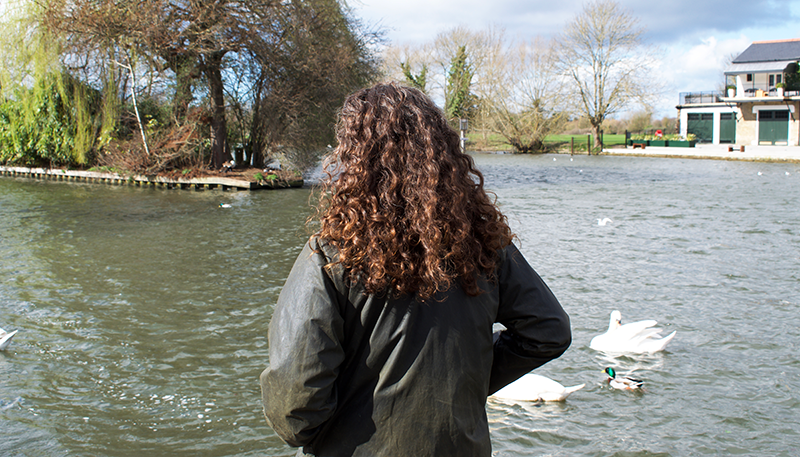 ---
---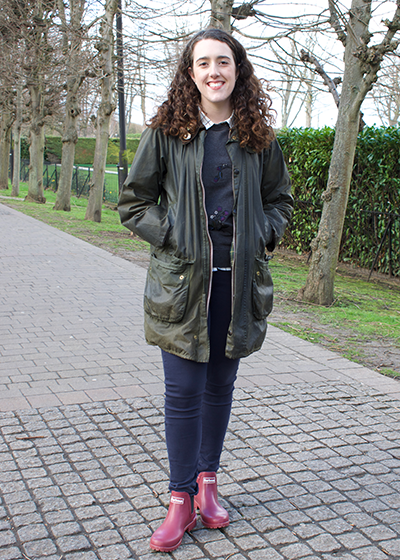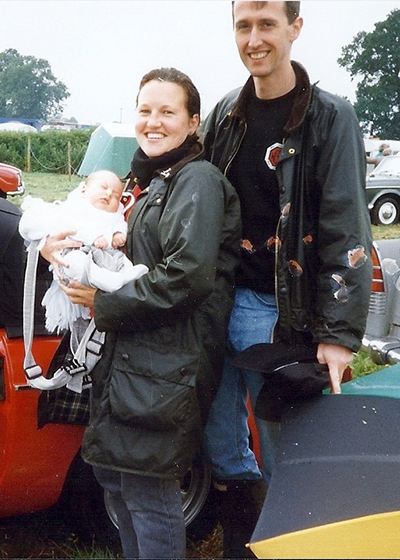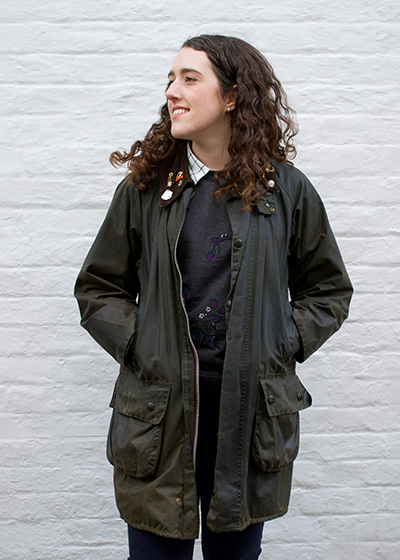 How do you style your Barbour clothing?
I usually wear jeans, a pair of wellies, a shirt and an oversized jumper - quite like I'm wearing today! I've actually got a vintage oversized Barbour jumper that was my Dads which I wear quite often as a thick layer under the coat. My Barbour Gamefair is quite big, so you can fit quite a lot of layers underneath. It does feel special to put on a Barbour jacket and go out in it, especially as this one was my mums. It's got that history in our family. I really enjoy wearing it and it's long enough to sit down and not worry about what you're sitting in when out in the countryside!
What would we find in the pockets of your Barbour Jacket?
You would definitely find my phone in my pockets along with my lip balm, anything that you could probably find in my handbag because the pockets are so big that you don't need to carry another bag with you when you go out for a walk which is really handy.
What one word would you say best describes Barbour?
The word I would best describe Barbour would be 'Classic'; something that won't go out of style and will still be usable in 30 plus years. To me, Barbour is one of the staples in British heritage, so being in Windsor today felt appropriate as Barbour and Windsor are things that you equate with Britain and The Royals.
How would you describe your Barbour Way of Life?
I would describe my Barbour Way of Life as enjoying the outdoors with long walks in the English countryside.
Barbour celebrates its 125th birthday this year – how will you celebrate?
I will be celebrating 125 years of Barbour by continuing to wear my Barbour Jackets as much as possible. I really like wearing them because you can throw them on for any occasion and wear them in all weathers; whatever the British weather throws at you they will be able to withstand.
Learn more about the Barbour 125 here.
---
Discover Your Perfect Style