Barbour Life – Andrew Webb of Middleton Lodge
#BarbourWayOfLife
autumn winter 2018 
#BarbourLife celebrates the people who live a Barbour Way of Life, and for our November instalment, we met up with Andrew Webb, Head Gardener at the beautiful Middleton Lodge in North Yorkshire. We talked to him about his work preparing to launch their new restaurant, FORGE, as well as how he discovered his love of gardening, and the great outdoors.
How did you discover your love of gardening and the outdoors? How did you pursue a career in it?
I was raised in Yorkshire, surrounded by the countryside and the everchanging seasons! For as long as I can remember I have always been interested in horticulture, so when I left school I decided to start a three-year gardening apprenticeship. My first job was a private garden near Ilkley, so Yorkshire gardens are always going to be my favourite…
It sounds like you've worked on some incredible projects during your years working in horticulture – is there a specific project that stands out, or that you are most proud of?
I've been lucky enough to work all over the country doing a job that I am so passionate about. Working in different environments and terrains is always an interesting challenge! One project that I particularly enjoyed was in Wiltshire where I was Head Gardner and Estate Manager for Easton Grey House. We spent six years redesigning most of the 25-acre garden which was hard work, but great fun and the end result made it all worth it.
You and your team are obviously working very hard to get FORGE ready as a new dining experience for guests. What has that preparation process entailed?
The process is forever ongoing, at the beginning of the year we (myself and Gareth, our head chef) decided on the produce that we wanted to grow, including some unusual ingredients we hadn't grown before! For example, Gareth was keen to try and cultivate Salad Burnett, which looks like a normal plant but its leaves taste of cucumber. We're also trying out some edible flowers, violas, calendula and borage – everything we plant is to be served in the restaurant, so it has to work and be full of flavour. Gareth and I are looking forward to the polytunnel arriving, so we can become more inventive with what we grow!
What are your responsibilities day to day? What does an average day look like in your role?
I'll start the day with a walk through the estate gardens and Kitchen Garden, I'll then brief the team on the areas that we'll be working on for that day. In the spring we would be busy sowing seeds and planting out the vegetables,
In the summer months busy watering, cultivating and harvesting the vegetables for the estate's busy kitchens.
---
The renowned Tom Stuart-Smith designed the gardens you work on today – what has it been like realising his vision?
The walled Kitchen Garden had been neglected for more than 30 years, so bringing the gardens back to life has been amazing and a really humbling experience. Once the contractors had cleared the site, we began marking out Tom's designs. We planted 40,000 plants in November 2016, the following year we added an additional 20,000 bulbs!
Working with Tom has been a great experience, it's great to work so closely with someone who is so passionate and caring for his projects. He would often visit, helping us with the planting plan and offering some great advice.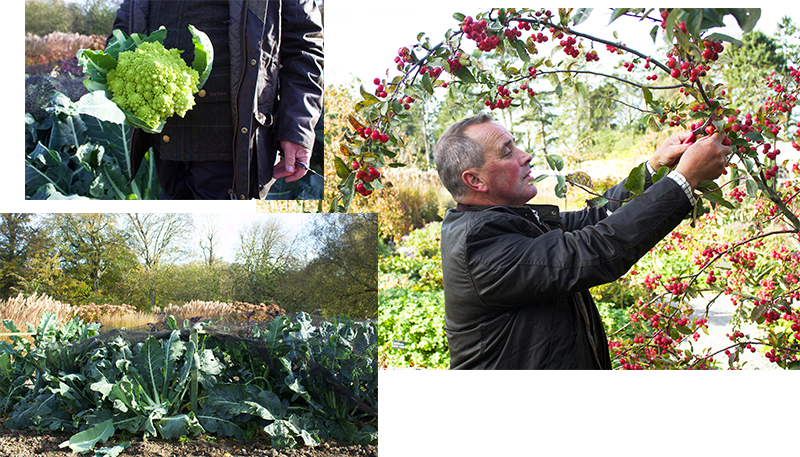 ---
---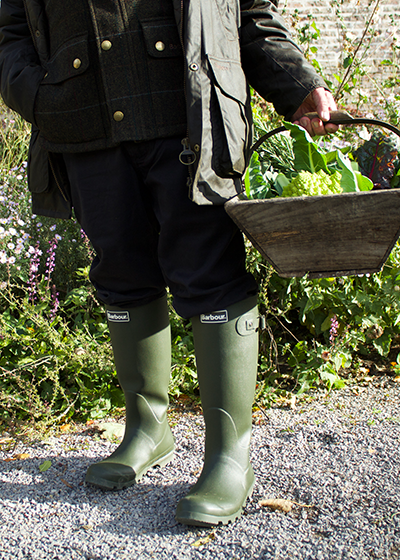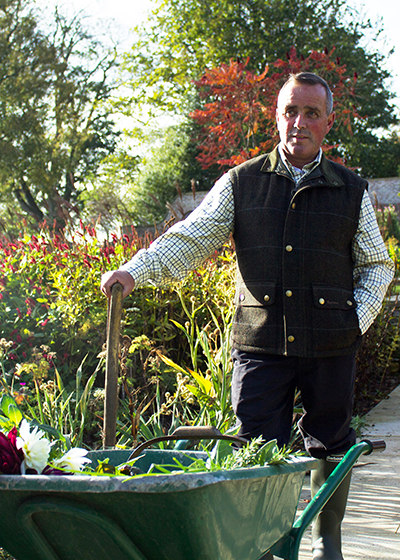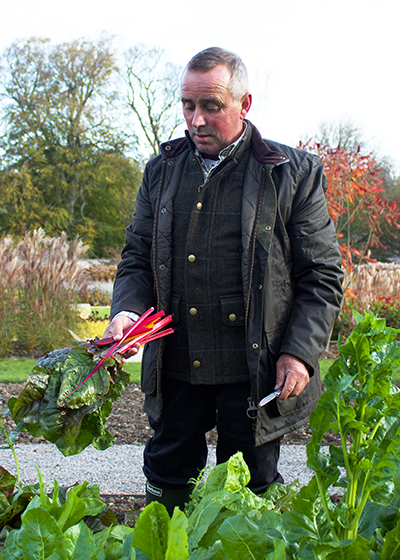 The kitchen garden is a little different to a normal garden in the sense that you're producing food for the restaurants – how does it differ working on a kitchen garden to a regular garden?
A regular garden is more focused on flowers and plants, rather than produce and ingredients. In the Kitchen Garden we grow larger quantities of one type of fruits and vegetables, making sure there is enough produce to supply the estate's resident, which reflects the historic purpose of the garden.
You've been working closely with the Head Chef, Gareth, to develop recipes for FORGE – what has that process been like? How do you decide what to plant or what the demand could be? Have you had much involvement previously with developing garden-based recipes?
Previously my work has been focused on garden design and implementation, so working in a garden which must look and smell beautiful, as well as grow and produce adequate produce has been a real challenge and great fun! At the beginning of this year, we worked out what to plant and how much we would need of each variety, creating a seasonal planting plan and got to work! So we're constantly, digging, sowing and harvesting the fruits and vegetable gardens. We also try and be as chemical free as possible!
You're wearing our Country wear collection for the shoot – which was your favourite piece to wear? What do you like about your outfit?
I've worn Barbour throughout my career, my favourite has to be my trusty Barbour wax jacket. It always manages to keep me dry and warm, even in these cooler wintery months! It's not too light, not to heavy just the perfect fit!
What do you do in your down time to relax – are there activities with your friends and family you enjoy out in the countryside or by the coast?
When I'm not gardening, which isn't very often, you can find me tucking into a feast in a country pub by the fireside. Or riding over the Moors on my motorbike.
What could we find in the pockets of your Barbour jacket? 
My secateurs, plenty of string and a dusting of soil.
Learn more about the #BarbourWayOfLife here.
---
Discover your perfect style...