#BarbourHolidays with Julia Engel
#BarbourHolidays with Julia Engel
autumn winter 2019
Over the years, content creator, designer and expert gift-giver Julia Engel has given many Barbour gifts. "When I choose one of their items for a loved one, I know that the piece will not only last for years, it will also be cherished and reached for often," Julia says. 
As a resident of Charleston, South Carolina, she and her husband, Thomas, understand the importance of layering as they explore the city on their bikes or walk along its picturesque coastal areas. In addition to the functionality of Barbour pieces such as the Helvellyn Quilted Jacket, Julia favors a smart look for outdoor adventures: "Every piece is thoughtfully designed with details like patterned linings, rolled cuffs, and quilting for an elevated look."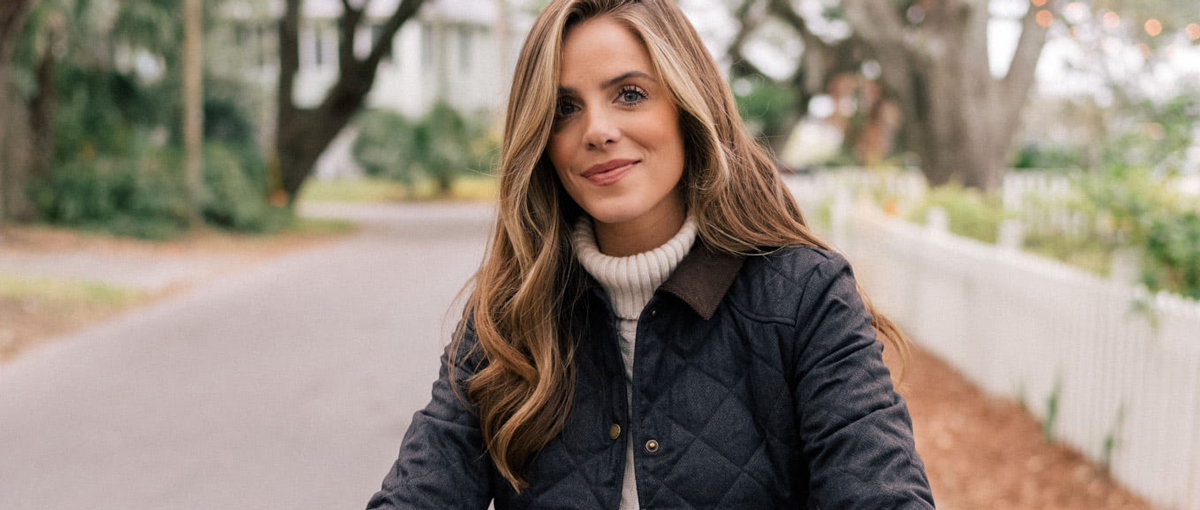 Among her recommended holiday gifts for use in December and beyond are beanies, tartan scarves and wraps, leather gloves, and of course, jackets and gilets. Even better is the opportunity to personalize a gift: Julia accented her Helvellyn with her name in chain stitch embroidery, while Thomas sports his initials on his new Powell Quilted Jacket.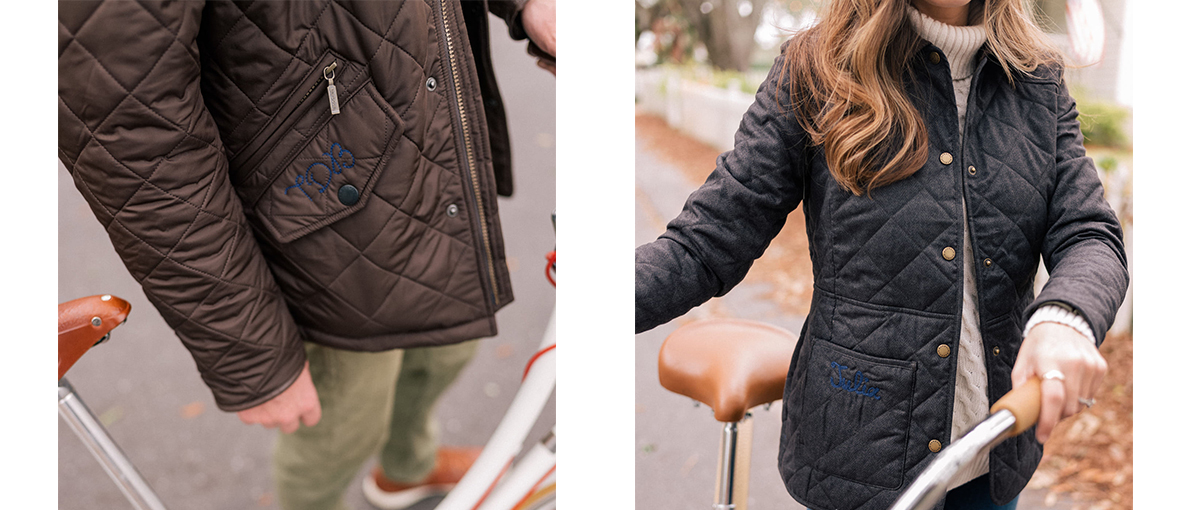 To have a new Barbour jacket embroidered like Julia and Thomas, visit a Nordstrom location as part of their Nordy Club event series on one of the following dates:
December 5
Nordstrom Natick
December 8
Nordstrom Oakbrook Center
December 12
Nordstrom NYC Flagship
Nordstrom Men's Store, NYC
Nordstrom Michigan Avenue (Chicago)