Barbour Christmas: Decorating with Dee Campling
Decorating with Dee Campling 
autumn winter 2018
To help you bring a little Barbour Christmas in your own home, we've enlisted the help of Interior Designer and blogger, Dee Campling, to share this season's Christmas décor trends. Learn more about this year's trends from Dee below…
One of our favourite Christmas traditions is the annual watching of Raymond Briggs' The Snowman. The book is 40 years old this year, and I have been watching the animation of it every year from childhood. Now I continue to enjoy it with my parents and my own children.
This Christmas, Barbour – glorious British outerwear brand and veritable institution of rural life, has partnered again with The Snowman and created a campaign with a twist on the original story.
I was inspired by this partnership to look outside to rural life this Christmas season, and to bring some of the outdoors indoors. Natural colours, such as green, rust, taupe, and wooden textures have been a huge trend recently, along with plants and botanicals. It's been all about bringing the outside inside and making the home feel at one with nature.
Foraging for Decorations
There's nothing I like more than gathering ivy, logs, pine cones, berried branches and leafy twigs on a long walk in the countryside, then decorating my home with the foraged foliage. Another beauty of this trend of course is that most of it costs very little, or even nothing, as long as you know where to look - and remember take a set of secateurs with you!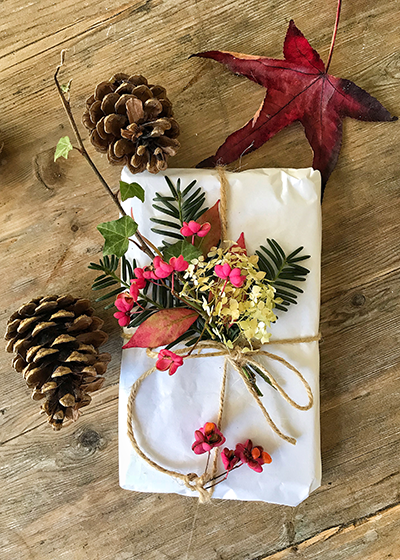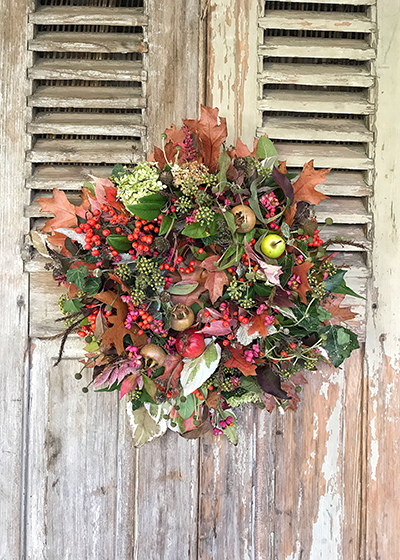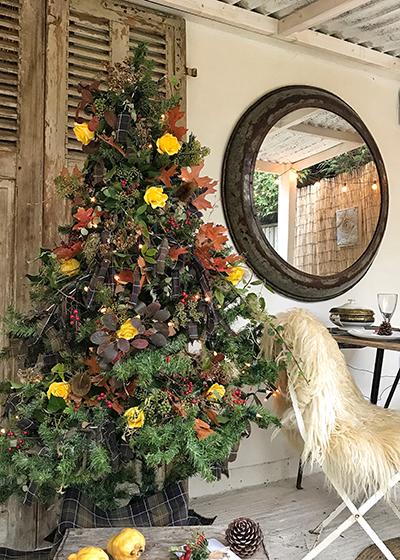 '
'I love placing floral and foraged decorations around my home in winter' 
Christmas Florals
A popular trend that is also in keeping with the 'outside inside' theme is the move towards using flowers all year round. Florals have been big news in fashion in recent years and this, together with the improved quality of faux and dried flowers, has meant that flowers are not just a summer staple any more. Bedecking a Christmas tree with faux flowers and using floral embellishments for wrapping is a growing trend and a refreshing change from baubles and tinsel.
A Traditional Tartan Christmas
Tartan, of course, is a Christmas trend that will never go out of fashion. It's timeless and traditional and also lends itself well to the 'outside inside' theme. Foliage, berries and greenery always look very classic and majestic when styled with tartan. Use tartan as bows in your tree, ribbon for your wrapped Christmas gifts or as a tablecloth for your Christmas dinner table.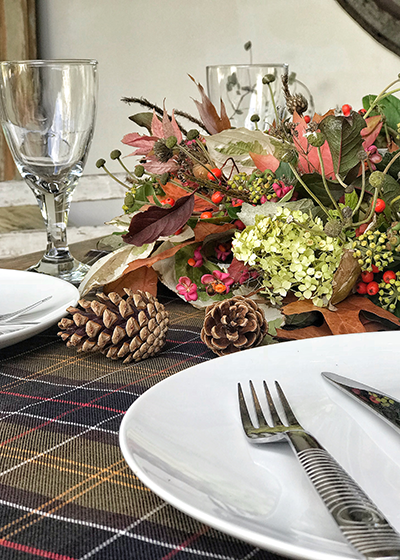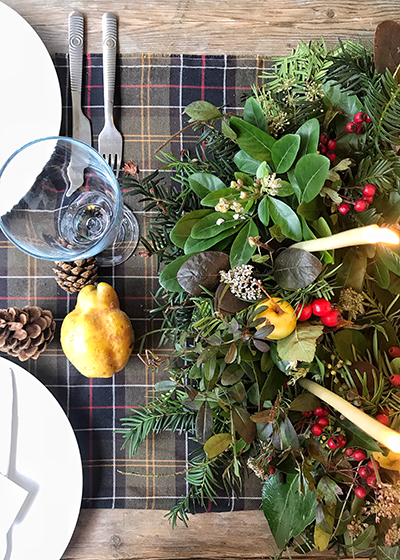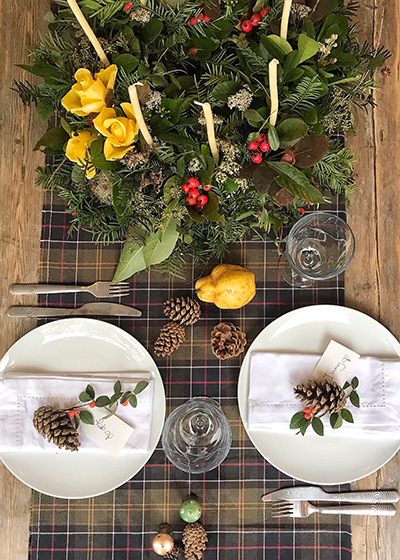 'above are Some of my favourite tartan Decorations'
Whichever theme or trend you decide on for styling your Christmas, it's always more fun to create it with family and friends and make it part of your family tradition, just like watching The Snowman with your family every year.
Watch out on the Barbour blog for my DIY guide to bringing some of this outdoor magic into your home with my custom décor ideas.
Watch our Christmas film and discover more Barbour Christmas.
---