2 Explorers. Sunrise to Sunset. Barbour 55
With Jay Morton and Tommy Brady
SPRING SUMMER 2022
Join us across the rugged North East landscape as we journey alongside ex-special forces adventure-seeker Jay Morton and former Team GB Kayaker Tommy Brady to celebrate our Barbour 55 collection, inspired by the forces of nature.
On an epic journey across land and sea, we set the pair a challenge to race the sun across the hills of Northumberland and the North East coast to a meeting point at Barbour 55 the latitude our new collection is named after.
Jay hiked from Langlee Crags in Northumberland, to Weetwood Bridge, St Cuthbert's Cave and down to Bamburgh Coast, while Tommy battled the elements from St Abbs head, across the coastline to Bamburgh. Facing tough terrain, wind, and the spray of the sea, the pair put our new collection to the test, beating the sunset on their expedition.
Learn more about the pull of adventure and our challenge from Jay and Tommy themselves, and discover more about their tips for adventuring and the North East landscape below.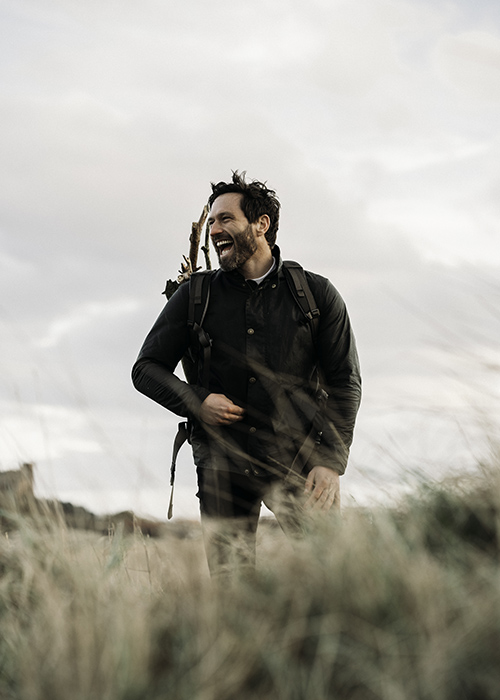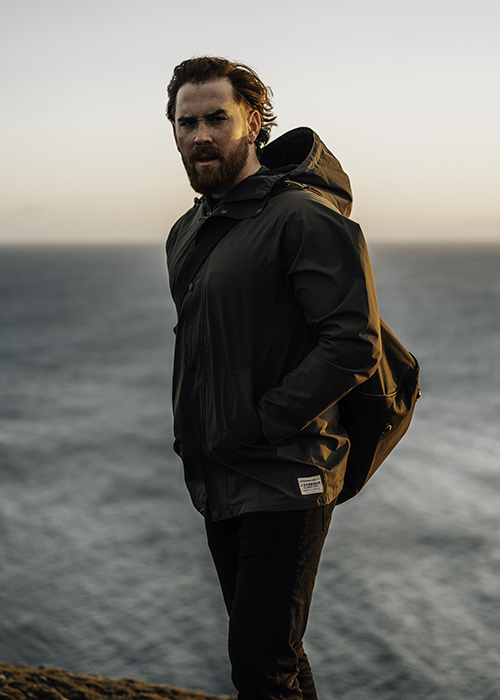 Meet our Explorers
Jay: My name is Jay Morton. I spent 14 years in the British Army, 4 of those serving in the Parachute Regiment and 10 with the British Special forces, SAS. I was trained to an exceptional level during my ten years in the SAS, in the mountains and the sky. It has since led me on a path of exploration. My recent big expeditions were to the summit of Everest in 2017 and 2019 and hoped to repeat soon. I spend my time on bikes and in fast cars, in water, and the mountains.
Tommy: I'm Tommy Brady former Team GB Kayaker and now Adventurer & Expedition Kayaker. I enjoy emerging myself in the outdoors, with good people and setting ourselves challenges to complete.
Tell us about the challenge you completed and why it resonates with you.
Jay: The Barbour 55 challenge was navigating from land to coast, from sunrise to sunset over the Northumberland hills, and meeting my fellow ambassador and explorer Tommy. This challenge combined the rough undulated terrain of the north of England with the extreme elements. Navigating over these hills took me back to my SAS selection days, having to navigate solo in bleak weather.
Tommy: The challenge was working my along the North East coast starting in Scotland at sunrise and finishing at the Barbour 55 rendezvous at sunset where I would meet Jay Morton. This is a part of the British coastline I've always wanted to explore.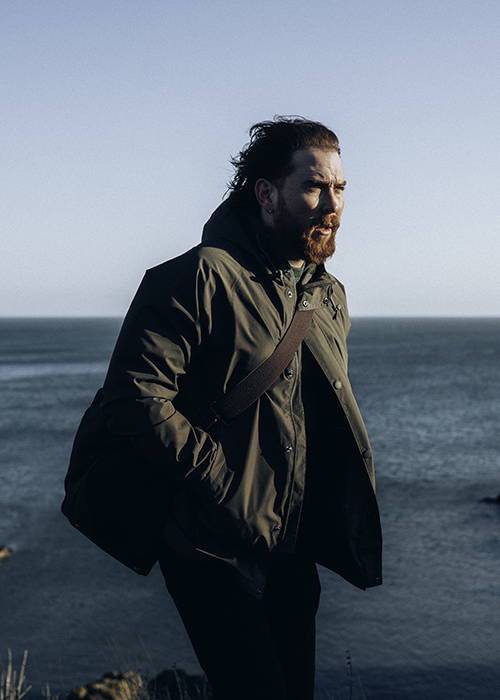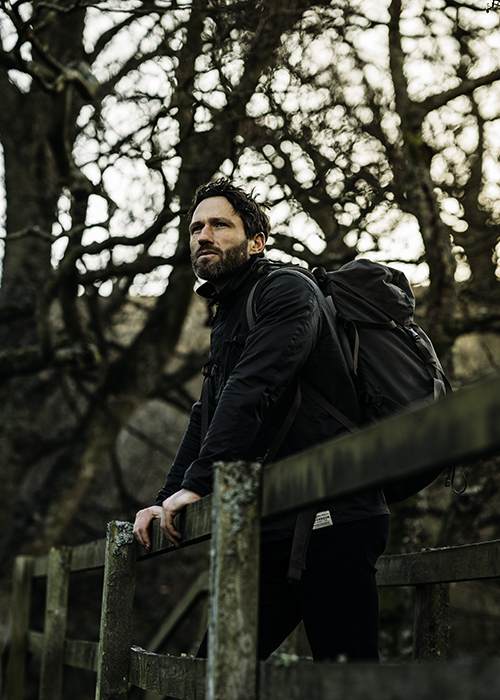 What is it about the North East hills and landscape that stands out to you?
Tommy: I'd have to say the ruggedness of the landscape and all the communities nestled in along the way.
Jay: The North East hills are surprisingly stunning and a place I've never explored. You have to prepare for the weather this far north; the weather tends to not be kind, especially on the hills. The contrast of rolling countryside and hills with a less populated coastline makes this place unique.
What is your advice for taking on a sunrise to sunset challenge, similar to the one you completed with us?
Tommy: Pack kit for unpredictable weather conditions, sturdy footwear for the terrain and a head torch in case you lose light.
Jay: Preparation is fundamentally the key here and critical for the success of your challenge. Make sure you've planned your route and studied it. You are bringing the suitable kit and equipment; hardwearing waterproof clothing appropriate for your challenge, warm clothing and layers ideal for the weather: ample and realistic food and water.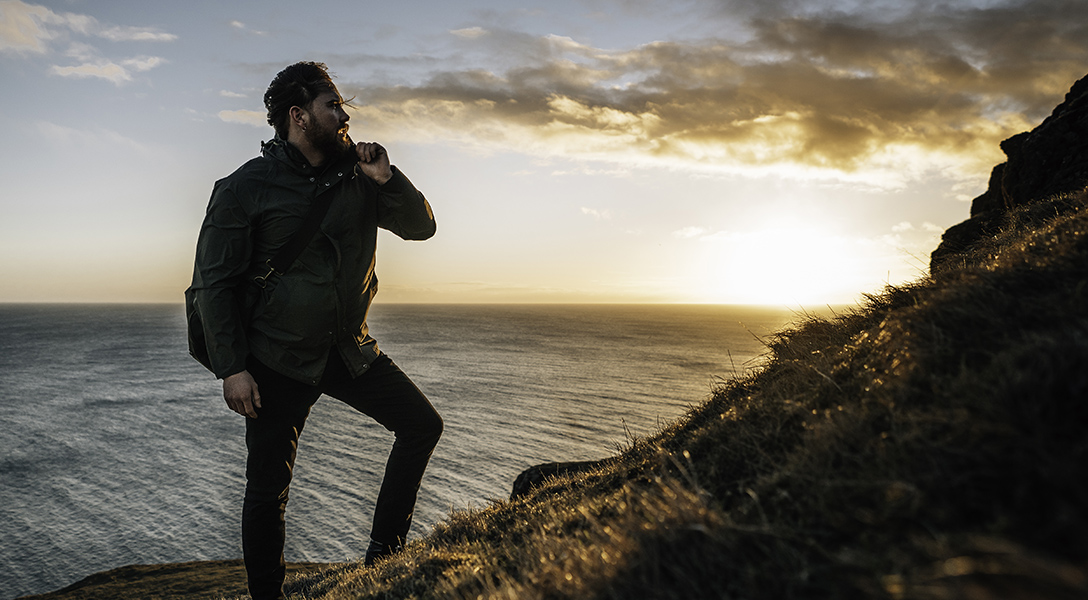 What is it about exploration and adventure that you enjoy?
Jay: Looking back on my entire life, I've always sought out adventure. For me, adventure and exploration take you back to primary routes. Life is much simpler; there's less noise and distraction. I feel we're all seeking this somehow; for me, adventure delivers this. Making your experience hard or challenging adds another level, giving you a massive sense of achievement and fulfilment.
Tommy: For me, it's all about being connected to our environment. If we can amerce ourselves in it we will have a better understanding of how to protect it.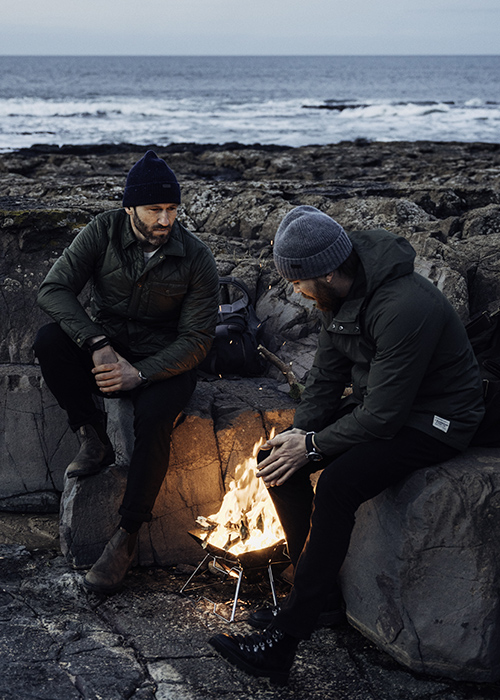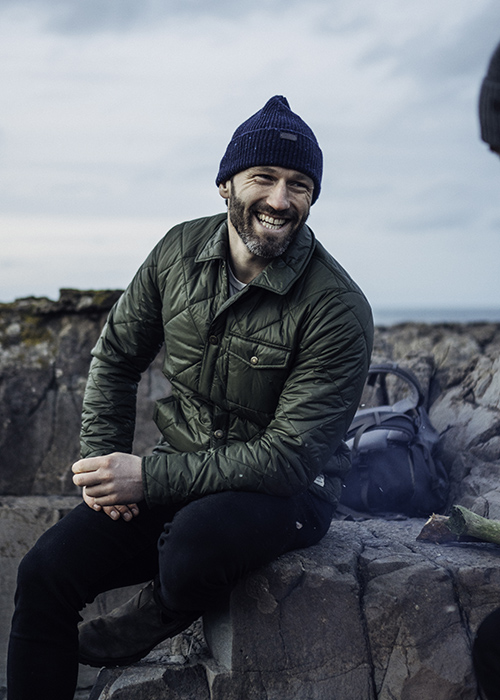 Shop the collection
to equip yourself for your next adventure.