AW18 Shirt Department - Style tips from Solly Ian-Sangala
Guide to the Weekend Shirt
autumn winter 2018
After an unforgettable weekend in the Highlands, we caught up with 20-year old fashion stylist and entrepreneur, Solly Ian-Sangala, to find out more about his passion for clothing, love for Barbour Shirts and inspiration behind his unique style.
Where it all began.
Growing up, I always had a passion for style and clothing. Running my own clothing company during my teenage years helped me to learn all the fine details needed when creating a quality, yet affordable garment.
Years down the line, and in a different profession, I focus more so on fashion and lifestyle as an online content creator, but the same rules apply to me when choosing the clothes I wear.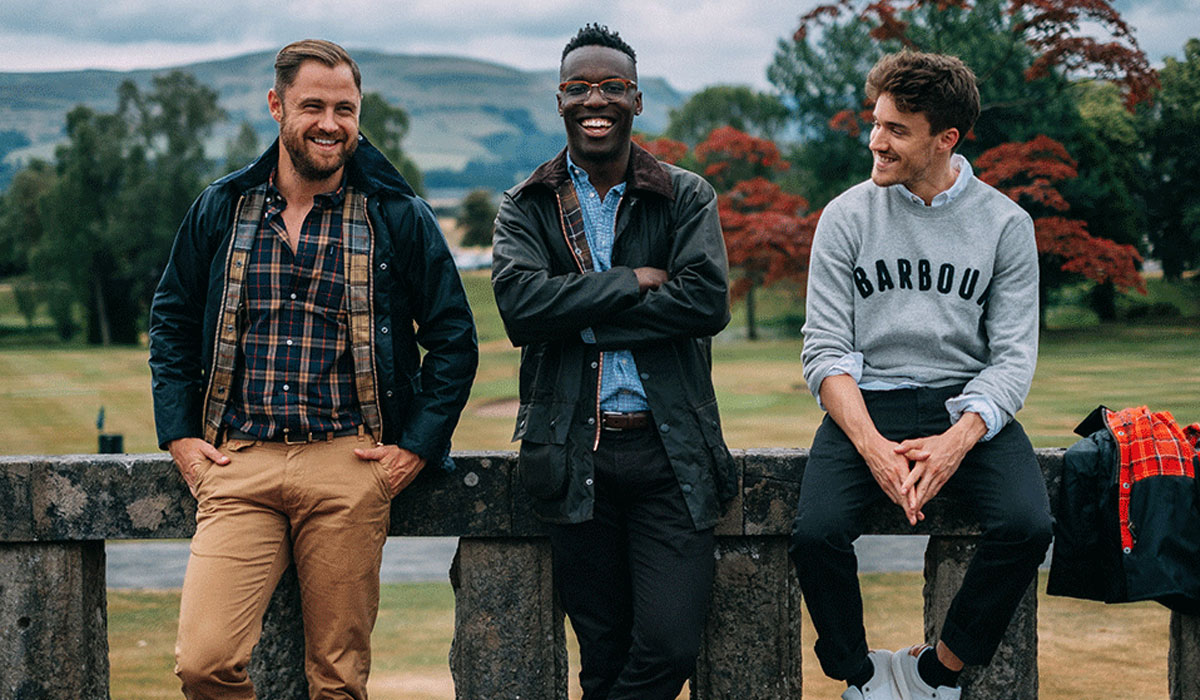 Fashion in the big city.
I get a lot of inspiration for new styles and trends from everything around me. London is one of the best cities in the world for fashion, and whilst some trends change or fade away, I always remember that classics will remain. This is something I'll take into consideration every time I'm deciding on an outfit to wear.
In terms of celebrity or stylist inspiration, I love the cultural and classy designs of Virgil Abloh and Ozwald Boateng, but also take inspiration from Instagram stars, Rowan Row and Justus Hansen. I'm a massive fan of minimalism in my styling, so Barbour clothing is something I really believe in.
Comfortable and stylish in a Barbour Shirt.

For me, a shirt is a backbone for men's style. The things I love most about Barbour Shirts are the simplicity and sleek fitting. From the regular fit, to the slightly tighter yet elegantly tailored and slim fits, you just feel comfortable in a Barbour Shirt – something that can't be said for many shirt-focused clothing brands today. 
Most importantly for me, a Barbour Shirt leaves you with a show of bravado. I also love the traditional designs, in particular the tartan, and the obvious, rich British heritage – it gives a sense of identity.
Creating unique looks with the AW18 Barbour Shirt Department collection. 
The three Barbour Shirts I chose were very easy to build looks around for different occasions, because they all represented something different. The plaid gave more of a formal look, the slightly larger checked shirt made me feel more relaxed, and the evening shirt was suitable for dinner with the family or a few whiskeys with friends.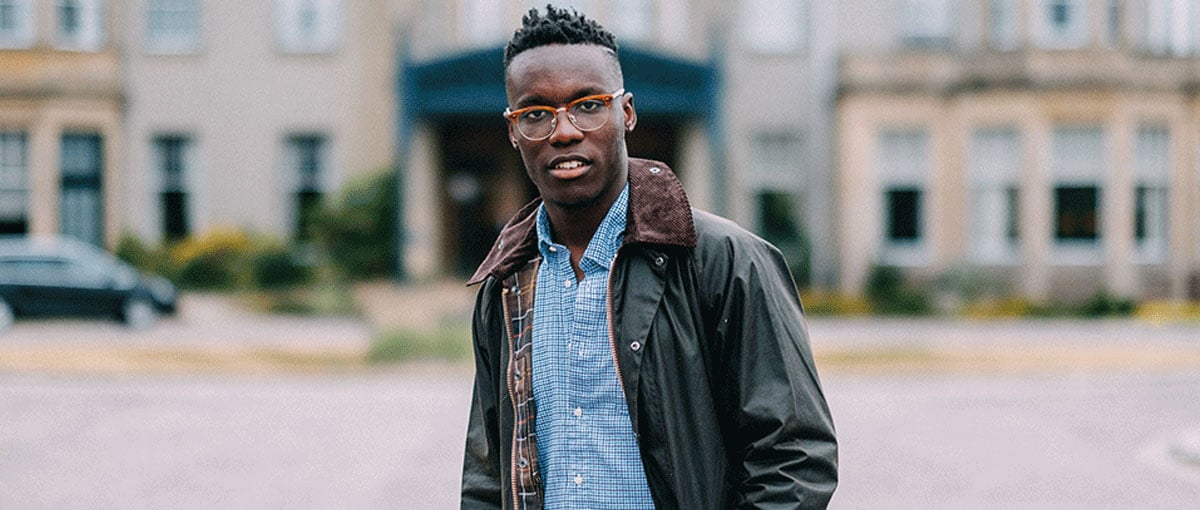 British Heritage for look 1.
The traditional tartan shirt I wore while gun dog training was a shirt with true identity. I decided this was perfect for gun dog training as it was a typically British activity.
I paired the shirt with one of the classic Barbour wax jackets, as I wanted to stay warm and comfortable despite the cold breeze up in the Highlands. A pair of navy chinos and workman brogues complimented the outfit, and I felt ready to take on a challenging activity I'd never encountered before.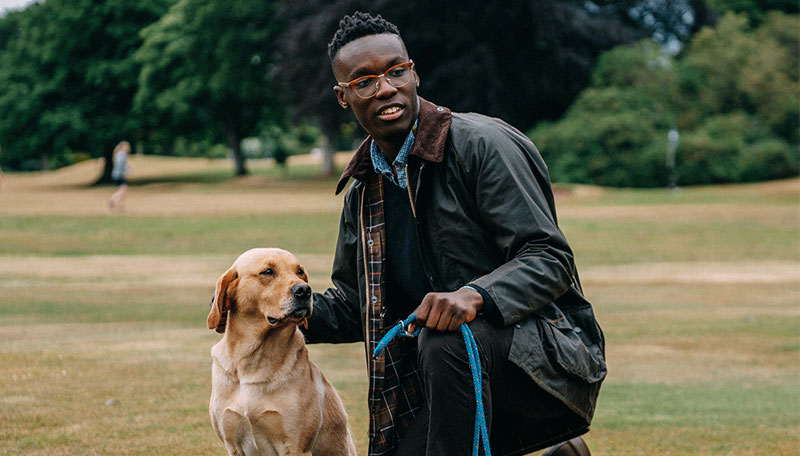 ---
---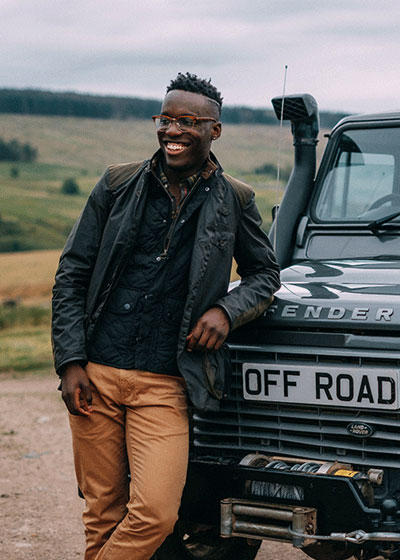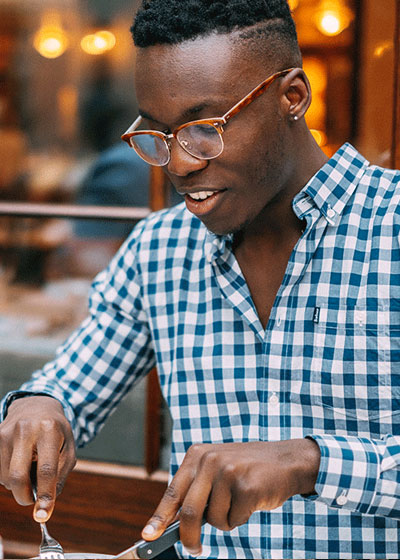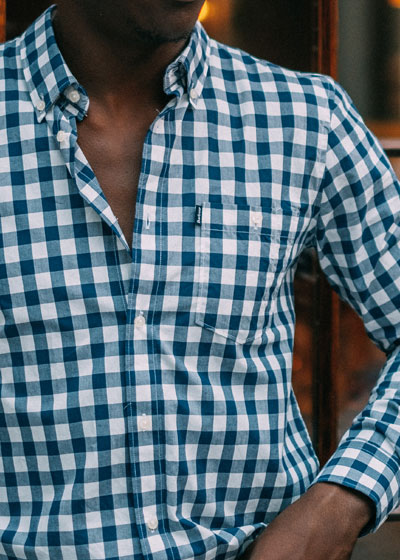 Look Two. Getting behind the wheel.
The 4x4 driving experience became the highlight of my trip, and I had to do it in style. The relaxed, fitted shirt enabled me to enjoy the activity comfortably, as well as looking great. Although I loved all three shirts from the looks I created, I'd probably have to say my favourite was the tartan, purely because of the traditional value it carried.
Completing the day with Look Three.

My evening outfit was a combination of beige chinos, a plaid shirt, brogues and a Gillet. I felt that after a long day's work, this was not only a perfectly suitable outfit to enjoy my dinner in, but I could also remain as comfy as I had been throughout the day. The Barbour Shirt and brogues were super smart, but the Gillet and chinos were very relaxed, giving the right balance to the outfit.
A break from the hustle and bustle.
Apart from being able to drive on private land, which there isn't much of in London, I really enjoyed the sense of calm in the Highlands at Gleneagles. Everything seemed to move slowly and peacefully. It all felt very relaxing. I am a huge fan of London and have a strong sense of loyalty to the city, but the people in Gleneagles all stopped to have a chat and greeted us so warmly on our arrival. I was extremely humbled to be at Gleneagles because of its historical stature.

An unforgettable weekend away.
The trip was truly remarkable. I got to experience some real firsts, I even had steak medium rare for the first time! Looking back on the trip, I would definitely love to visit The Highlands again and would certainly take my Barbour Shirts for the trip.
To discover more about the AW18 Shirt Department, click here.
---
Discover the Shirt Department...