AUTUMN WINTER 2022
Available Only in the US
---
We're excited to announce our collaboration with premium shoe brand Allen Edmonds, to create a range that blends our iconic heritage with Allen Edmonds quality craftsmanship.
Allen Edmonds encapsulates a shared ethos with us here at Barbour, that quality made to last can defy everyday hustle and bustle, in the city or in the countryside. A classic never fades and possessions that are made to last will always reign supreme, inspiring this collaboration with Allen Edmonds.
A brand that prides itself on sturdy, functional garments with hard-working features with a classic personality.
---
---
Allen Edmonds, founded in 1922 creates timeless dress shoes as well as casual shoes using only premium leathers and expertise. This quality craftsmanship along with the values upheld by Allen Edmonds creates a natural fit for Barbour.
A stand-out piece from the collaboration is the Evelar Wax Jacket, a classic-inspired design with tartan lining, a stand collar and lower welt pockets, with embroidery to the lower left and styled with stud fastening waist adjusters. This jacket is a staple for everyday wear.
Whether you are out working in the fields or taking a day out in the city a wax jacket offers quality within every stitch. Paired with the Higgins Mill Boots harking back to the early logging years in Maine, their rugged style and all-weather sole offers exceptional durability in any condition, yet the clean, simple lines give the boot a relaxed appeal that offers a boost of classical style to any occasion.
---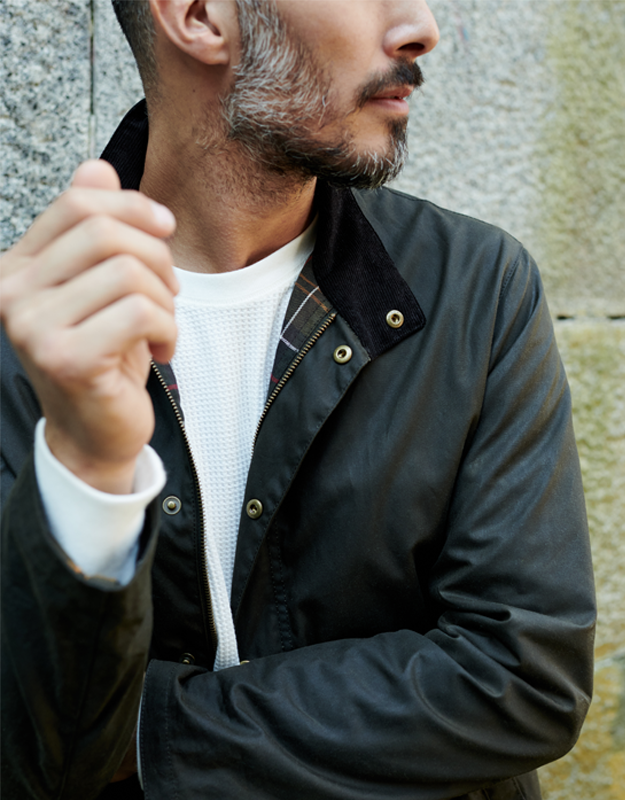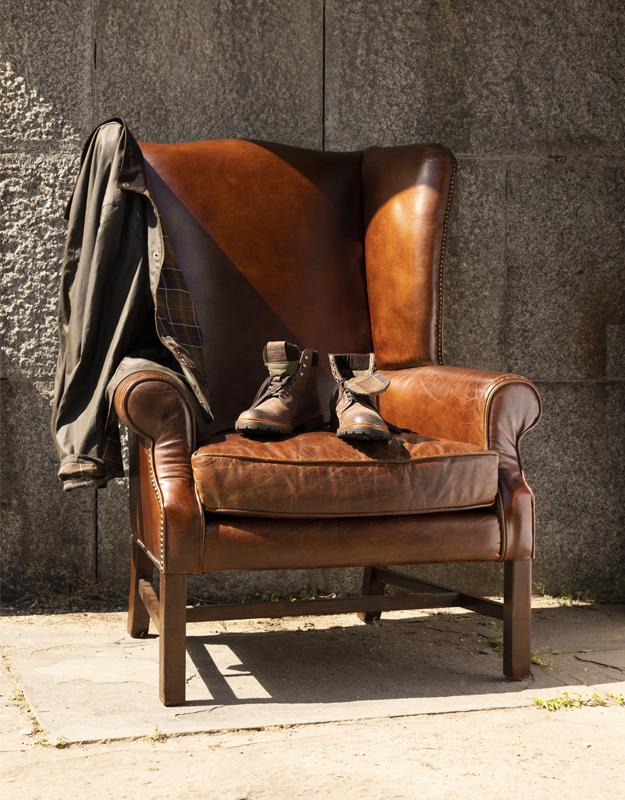 ---
---
Barbour and Allen Edmonds also share a commitment to revamping old garments with repair services. Allen Edmonds offers a complete renovation of damaged or worn boots at their Port Washington factory which means products can be "recrafted" to last you for many adventures to come, similar to how Barbour jacket's can be refreshed and restored to extend their life.
This collaboration encapsulates legacy in more ways than one, from the legacy of quality and craftsmanship to the generational jackets and boots passed down generation by generation for families to enjoy.
Shop the collection to find your perfect style, here.
---
---