Barbour by ALEXACHUNG: Maddie Greer's Festival Diary
Barbour by ALEXACHUNG: Maddie Greer's Festival Diary
Autumn Winter 2019
In celebration of our Barbour by ALEXACHUNG Collection available at Bloomingdale's, we caught up with fashion influencer, Maddie Greer, to discuss her time at music festivals this summer and how she styled her Barbour by ALEXACHUNG jackets...
When I think of British festivals, I think of the weather. I'd say that is the most common topic of conversation when mentioned. So when I found out that I would be going to the UK for festival season, I immediately packed my favorite Barbour pieces. Although, we were pretty lucky this year and the weather was incredible! So I packed what I considered the best all-season jackets (and my wellies of course!).
Day one at the festival was almost a shock! I have been to festivals like Coachella and Bonnaroo, but UK festivals feel 10x times bigger. There are tents as far as the eye could see, hundreds of food stalls, even vintage shops where my husband and I bought a few pieces. Not to mention the number of stages. We didn't even scratch the surface of two days at one festival!
---
At one festival we grabbed a drink and made our way to see one of our favorite bands, The Lumineers. During the warmest part of the day, I was still wearing my Barbour by ALEXACHUNG Weatherproof Patch Waxed Jacket. Not only was it the perfect festival companion because of all of the pockets, but it was able to shield me from too much sun and wind. The color scheme of neutral browns and greens is my absolute favorite and goes with almost anything. I paired it with a gingham romper for the day, similar to the gingham lining found in the Barbour by ALEXACHUNG Edith Jacket.
We ended the night listening to amazing music and watching the sun go down. I'll always say that nothing beats a sunset at a festival. Your favorite song is playing, you're having a drink with friends and watching the most beautiful colors with thousands of others.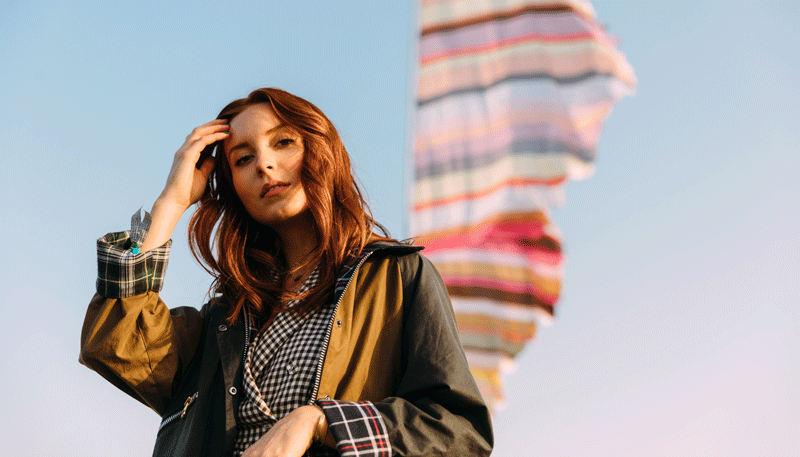 ---
---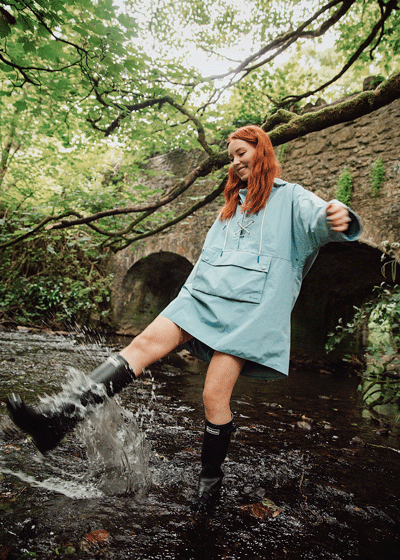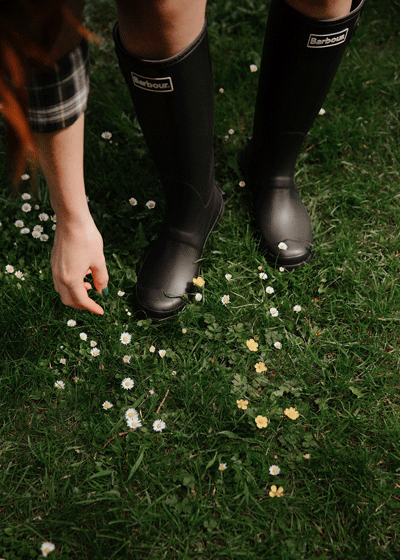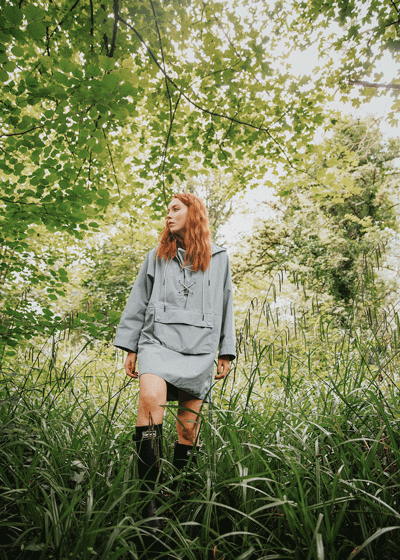 ---
Day two at the same festival started out as the hottest day at almost 90 degrees! However, I brought my Barbour by ALEXACHUNG Pip Jacket so that I could shield myself from the sun with something more breathable. I love that the jacket was inspired by Barbour's 1970's archive and was re-imagined for a new audience. So much of my wardrobe is made up of vintage pieces and it fits in perfectly!
Day two seemed even crazier than the first! Some of the bigger artist were playing and it seems that everyone came out to see them. I got to see some of my favorite artists like Hozier, Keane, The Killers (who undoubtedly put on of the best performances of Glastonbury 2019) and we danced with friends to Janet Jackson. The day was off to the best start...
...until all of the bad weather rumors started coming to fruition! Festival goers started to scramble to the vintage shops to buy sweaters and jackets after we experienced a 30-degree drop in temperature within a matter of a few hours! I will admit, it was a nice break from the sun and heat and I got to flaunt my Barbour by ALEXACHUNG Pip Jacket a little more.
Our night ended with what seemed like every other person at the festival dancing with The Killers and Pet Shop Boys. It was an experience I will never forget and hope that I will be able to return next year!
---

Discover more about Barbour by ALEXACHUNG here.