125 Years Employee Stories: Tom Hooven
Tom Hooven
Spring summer 2019
To celebrate #Barbour125Years we are talking to employees to discover their fondest memories about working with us, how they live a Barbour Way of Life, and why they are proud to be a part of our special anniversary.
We caught up with the General Manager of Barbour USA, Tom Hooven to hear more about his first memory of Barbour and how he will be celebrating the 125-year anniversary.
"My first day as a Barbour employee was in October 1989 and I remember that there were five employees and the offices were in an old water mill in Massachusetts. There were no loading docks, so we had to drag the tri walls through the snow into the building. I also remember the UK team being extremely supportive and welcoming.
When I started, we were mainly a manufacturer of waxed cotton outerwear. We are now a true lifestyle brand offering men, women, children and dogs fit for purpose lifestyle clothing and accessories. I find it very interesting that if you look to the old catalogues Barbour supplied a large assortment of clothing and other necessities to customers around the world through their mail-order catalogues. I first saw one of these catalogues in 1979 and remember thinking that it was a perfect example of British quality and heritage. That's when I became a true advocate.
Day to day in my role as the General Manager, I assure that members of all Barbour teams are working towards our business goals, meaning sales targets are achieved, budgets are maintained and that the brand is protected. I am always on the road, travelling approximately 150 days a year to our showrooms in NYC, Atlanta, Dallas and now Los Angeles and I also travel to trade shows as well as our retail stores.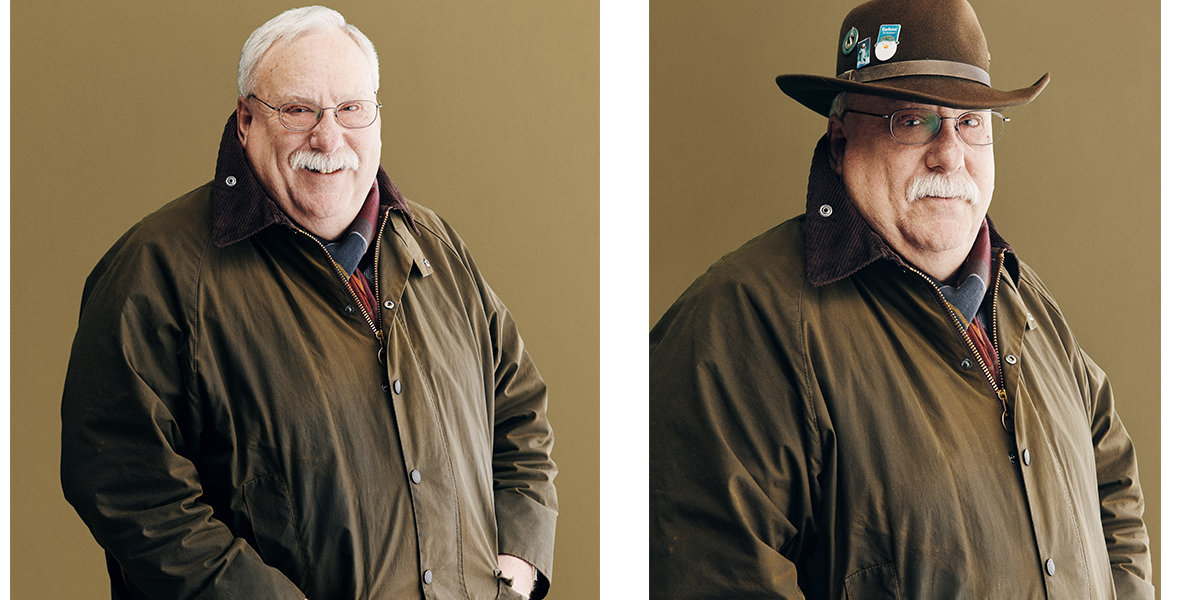 ---
When I'm not at work, I try to unwind yet I am pretty 'outdoorsy', so I do a lot of activities. I participate in Sporting Clay Shooting and I belong to the Grand National Quail Association. I love attending the numerous events Barbour put on each year including Sporting Clay Shooting, Equestrian Three-Day Eventing, Land Rover Experiences and Dog Trials. I  like to unwind by taking my English Springer Spaniel, Lucy, out for long walks. She looks great in the Barbour Classic Tartan Collar. If I take it off, she nudges me until I put it back on!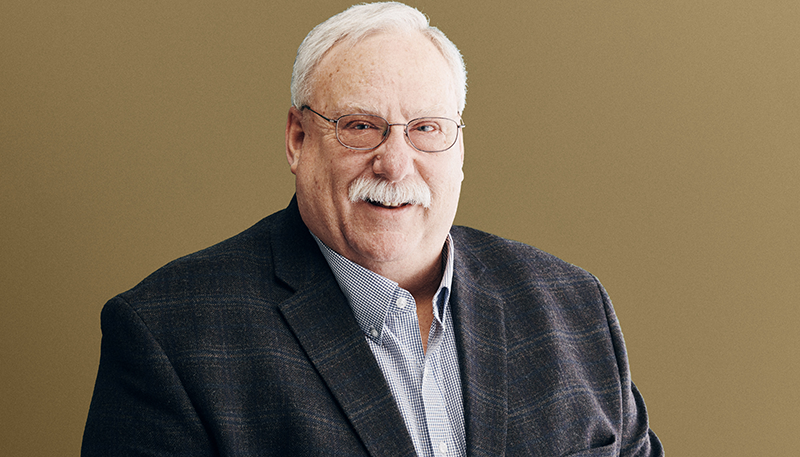 ---
---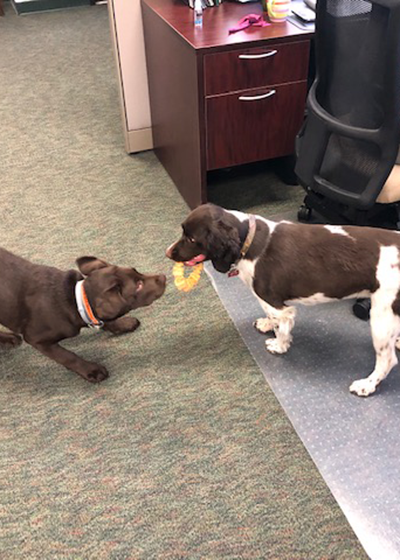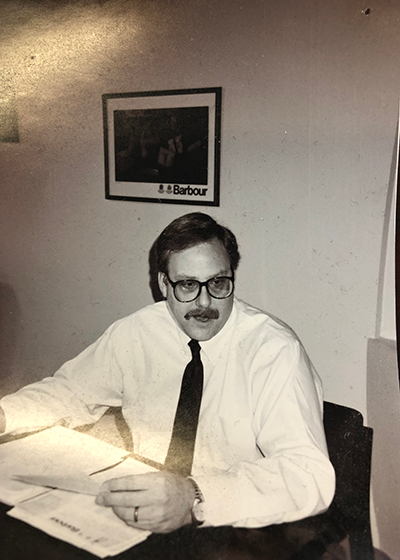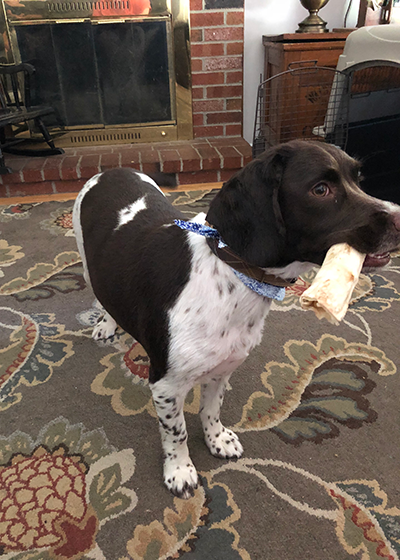 To walk Lucy, I always put on my Barbour Beaufort Jacket, which has deep pockets for all my dog walking needs. I also wear my Barbour Bushman hat which is decorated with lots of special pin badges. People comment on this hat wherever I go; I once had a cab driver in Paris offer to trade his hat for mine!
I am proud to say that I have had the privilege to work for the same company and family from the 100th to the 125th anniversary. Barbour has maintained its core visions and values during a period of major growth, never sacrificing quality or integrity. Whenever Barbour is discussed either in business or with consumers, it is referred to with great respect for its heritage and tradition.
It is very exciting to see the excitement over Barbour with each new generation. That is the ultimate reflection of timelessness to me."
Discover more about Barbour 125 years here.
---