#BarbourLife – Jess and Kelly
#BarbourLife
26th july 2016
We caught up with the two friends and writers behind lifestyle blogs 

The Golden Girl

 and 

Kelly in the City

 to talk all things friendship, fashion and style – the good things in life!
How did you both meet?
Kelly: Jess and I met through Instagram. A mutual friend linked us up when she found out that I was moving to Chicago. Looking back, I remember being nervous to meet Jess, which is funny now, considering she's my best friend. 
Jess recently got engaged and I'm about to have my first baby. But truly, I think we've had more fun together because we're in such different stages of life right now. I was able to help her incredible fiancé plan some of the proposal. She, in turn, was by my side the day I found out I was pregnant.
Each of your blogs showcases your personal styles. When did you first get into fashion and style?
Kelly: To tell you the truth, I wasn't very into style and fashion before I graduated from college and moved to New York City. I grew to love fashion while living in New York. Today, I definitely still lean toward the preppier and classic styles, but I also now own heels, play with color, incorporate trends, and sometimes even wear black! 
Tell us about your first Barbour experience. 
Kelly: I acquired my first (and favorite) Barbour jacket many years ago when I was in college in Connecticut, and I still wear it all the time. Jess and I would go into Barbour's Lincoln Park store in Chicago every season and shoot some of the company's newest products. (Jess would wear the trendier pieces and I typically wore the classics.) 
Have you ever visited the UK? If so, how do you think British style differs to the US?
Kelly: Yes! I've been to the UK a couple of times, and I have to say: I've always felt that I was truly a British girl trapped in an American's body!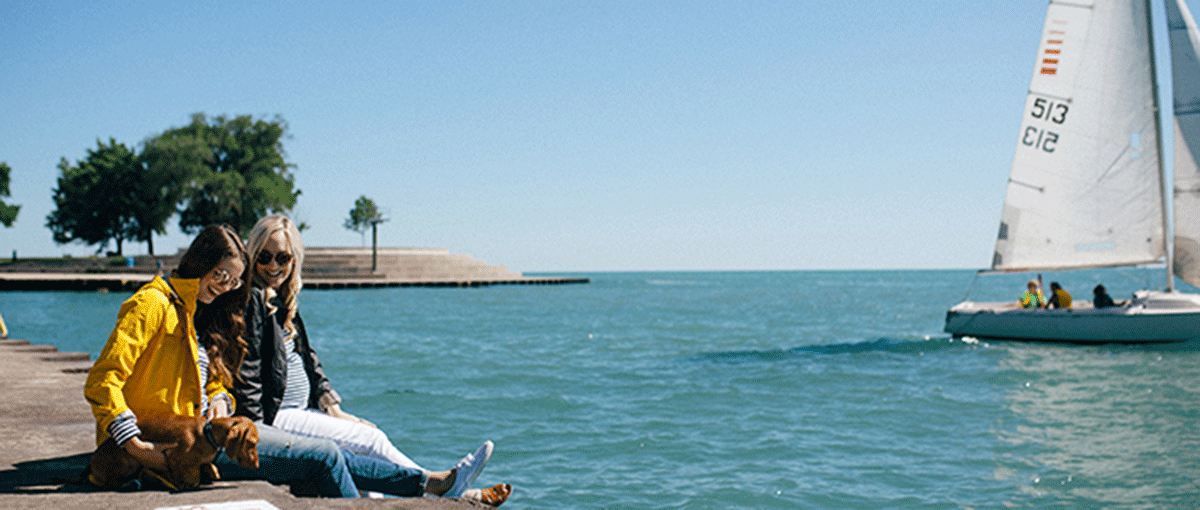 ---
What does the future look like for Kelly in the City?
Kelly: When I first started Kelly in the City, I really only covered fashion. These days, I'm slowly transitioning the site from a style blog to a lifestyle blog. My hope is to still cover fashion, but also include more home, city, family, pet, photography, video and travel content. I want to reflect and write more deeply, too. Since the blog's beginning, I've grown and my readers have grown. So, of course, the site needs to grow, too!
Jess, how would you say your style has developed over time? Jess:
It definitely has been fine-tuned over time - it took a while to figure it out. A few years ago I felt like one day I would be edgy and one day I would be preppy, but I've always been drawn to more classic styles. I learned to stop impulse buying and focus on amazing staples that would work with all seasons and only wear what made me feel beautiful and confident.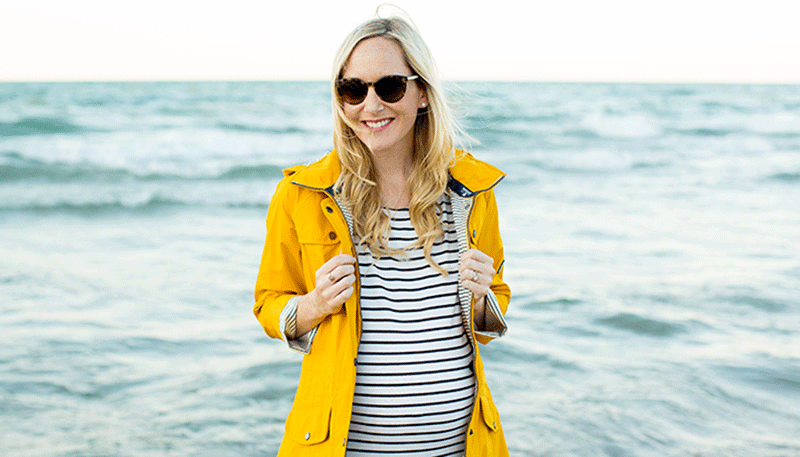 ---
ABOVe & below: Jess and kelly
---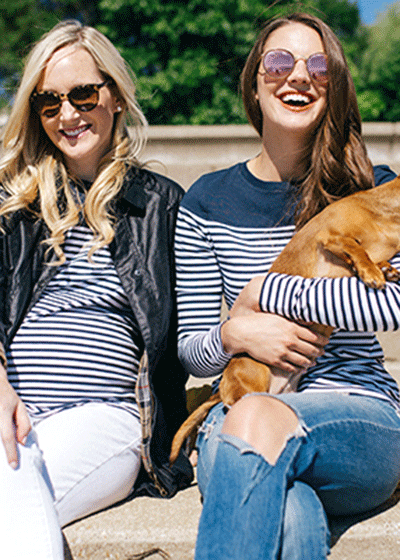 Are there any adventures that have particularly influenced your work?
Jess: Not really "adventures" per say, but I think my everyday life really influences my work. I always find inspiration in new places, and especially from my friends.
What's your favorite way to style and accessorize your Barbour jacket?
Jess: What isn't my favorite way to wear it?! My jacket is one of my favorite wardrobe staples. I wear it with everything from jeans and wellington boots in the winter or a little white dress for spring.
What could we find in the pocket of your Barbour jacket?
Jess: Lipstick! I always have red lipstick in my pocket. 
What does the future look like for The Golden Girl blog?
Jess: I'm not sure! I try not to focus too hard on where I think my blog (or life in general) will go- I'm focusing on enjoying the present and taking things one day at a time. 
---
Discover your perfect style...