How to Live the Barbour Way of Life this Summer
With Hazel Gardiner, James Greenwood and Katie Rushworth
SPRING SUMMER 2021
To help you feel inspired this summer, we're continuing our Barbour Way of Life guide series, which features a collection of how-to guides with everything from creating the perfect summer bouquet, to helping your pet pooch stay healthy and happy.
For this, we've partnered with some friends of Barbour including Floral Designer and Broadcaster, Hazel Gardiner, Vet and TV Presenter, James Greenwood, and Garden Maker and TV Presenter, Katie Rushworth, to bring you some fresh summer guides hosted on our Instagram channel. We also chatted to each of them about what the Barbour Way of Life means to them, what helps them to feel inspired and how they'll be spending their downtime in the summer months.
Find out what we talked about below and see how they style their favourite pieces from the latest men's and women's collections.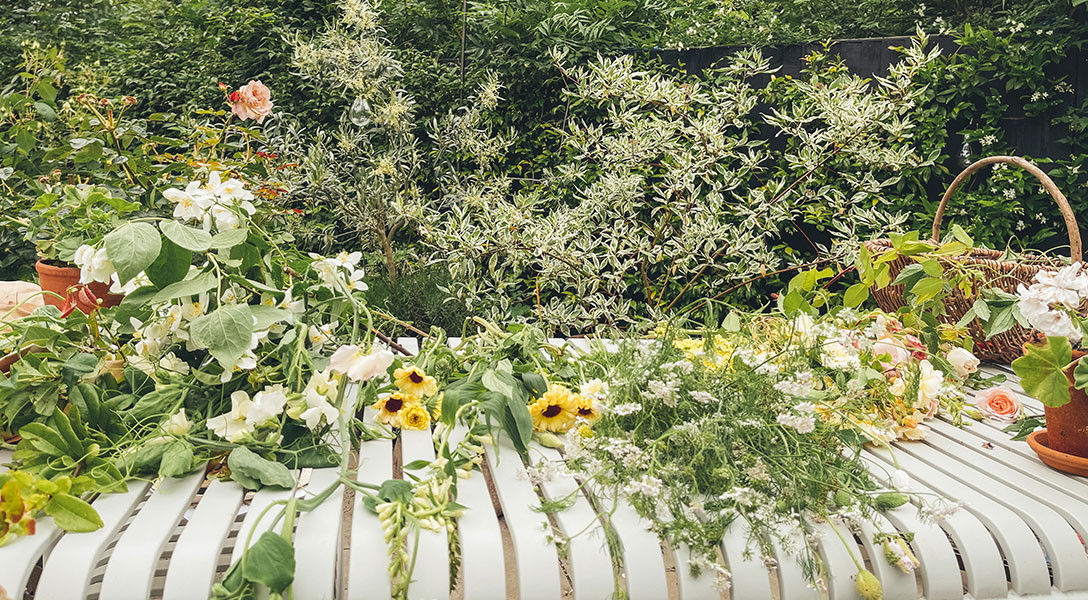 The Barbour Way of Life celebrates everyday adventures and the little things that create the biggest memories. How are you living the Barbour Way of Life this summer?
Katie: I'll be spending lots of time in my own garden with my family. We love hanging out and making pizzas on our outdoor pizza oven as well as taking in the views of the moorland we are lucky enough to be surrounded by.
Hazel: This Summer is packed full of lots of exciting floral projects and events which always brings me joy. Summer is my favourite time of year for British Flowers which I also grow in my garden. I love nothing more than spending a few hours at dusk pottering outdoors.
The gentle ritual of pruning my Winchester Cathedral and Boule de Neige roses is the perfect way to wind down after a busy summer's day. As we have a lively Goldendoodle dog called Ringo, the daily task of walking him is a lovely way to punctuate my day. I always see something new from ducklings in the park to interesting flowers in neighbouring front gardens. I really believe in walking mindfully, taking in your surroundings rather than continuing to run through your to-do list is really calming for the mind.
James: For me, this will be getting away in our VW Campervan. We are planning to explore the Scottish Highlands and Islands - having completed most of the 'North Coast 500' last year with only a mattress thrown in the back of the van, we have finally fully converted it and so this time we are heading to Skye, Harris and Lewis in a little more comfort. With bikes on board and the dogs in the back - we will set off on our adventure, the sole aim of which will be to have a couple of weeks totally off-grid.
Having the campervan allows us the freedom to explore all the hidden gems, to slow things down or ramp up the pace as we feel but that sense of adventure and living simply - cooking local food on a campfire on the beach overlooking a stunning sunset with a bottle of chilled locally brewed beer is my absolute idea of heaven.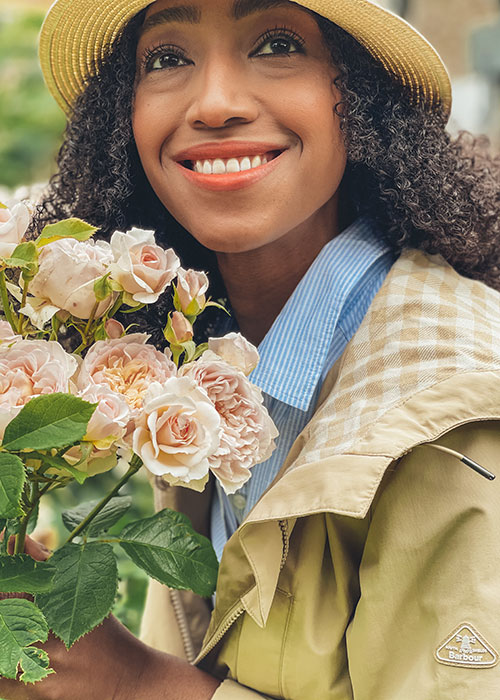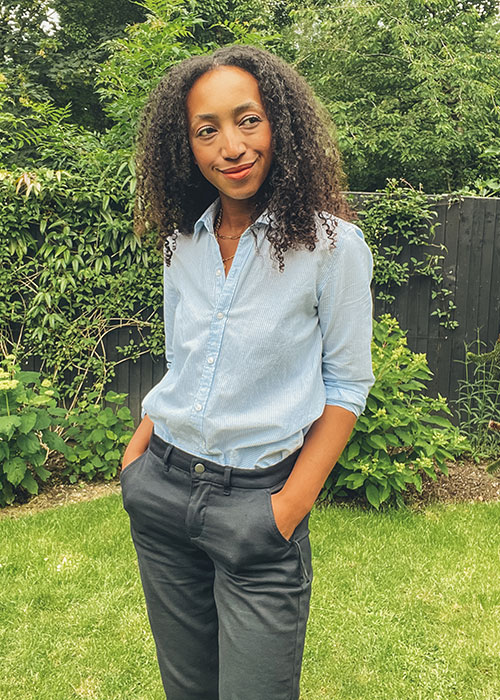 How important is slowing down and getting away from the hustle and bustle of daily life to you?
Katie: My garden is my sanctuary, even after a gruelling filming schedule and building gardens up and down the country for other people. I still love pottering about in my dressing gown doing a bit of weeding and a spot of watering. I find it so relaxing. On an evening, we like to snuggle on the outdoor sofa with a glass of wine and look at the stars - my husband says "it's the best room in our house".
Hazel: It's essential, working in the world of flowers is hugely exhilarating but can also be stressful as well as physically demanding. We could be on a magazine shoot one day to installing a huge installation for a brand event another. To counterbalance this, holidays are plotted into the diary quite far ahead. They help rejuvenate the body but also the mind. Having a fast-moving and expanding business is a privilege but I need to make sure I take a moment to think, plan and celebrate accomplishments. So far this year we have been to The Bath Arms in Longleat, and we are off to Cumbria in the autumn. The next trip is to Thyme in the Cotswolds with a spa, gardens and incredible restaurants, my heaven!
James: It is absolutely in my very core, in my soul that I always wanted to be a vet and I feel incredibly fortunate and grateful that I have been able to achieve that ambition. I cannot imagine doing anything else and still gain so much reward from making someone's beloved pet well again. We can learn so much from dogs - their zest for life, their unwavering commitment and their ability to find joy in the simplest of activities. So for me, getting away from the hustle and bustle - even just for a short time - is incredibly important.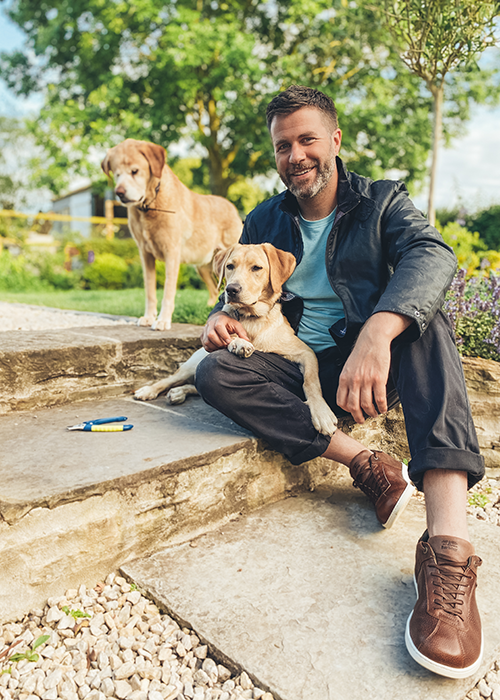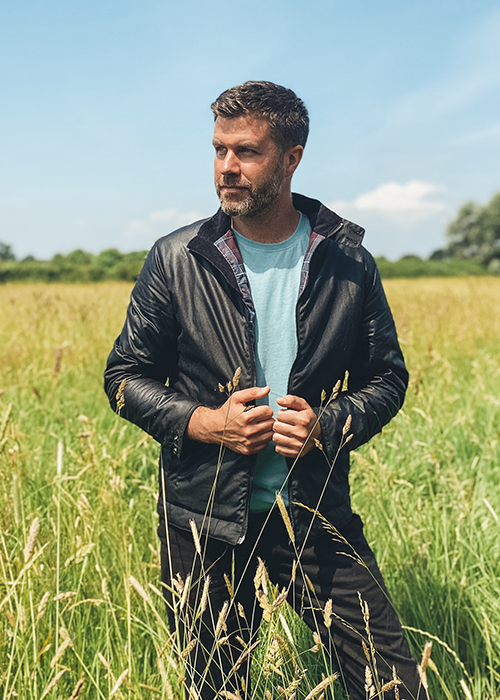 What do you do in your downtime to relax at this time of year - are there activities you enjoy with close friends and family in the countryside or by the coast?
Katie: We have two miniature schnauzer dogs who we enjoy taking out for long walks in the Yorkshire Dales. We always try and explore new places and love to stop at a good pub for lunch and a pint.
Hazel: As a florist and passionate gardener, I crave visual inspiration and love being in bucolic scenes whether visiting historical gardens or simply being in nature. My favourite way to spend an afternoon is visiting independent nurseries full of glorious plants. My top choices range from the large and luxurious such as Burford's in Oxfordshire to Dark Star Plants in North Yorkshire. A small but perfectly formed nursery set within a beautiful walled garden. I'm also lucky as my younger sister and family live in Hay-on-Wye. Subsequently, I spend lots of time in the Welsh Countryside walking alongside the River Wye or taking a trip to the Talybont Waterfalls in the Brecon Beacons.
Working with flowers is such a calming process, especially when I'm able to play around with blooms in for some unintentional practice. I see floristry as an art form. As well as creating something beautiful it is also an opportunity to release your creativity which is incredibly rewarding. Often, I will gift family and friends' flowers. I will never tire of someone's face brightening up after receiving blooms, there really is nothing like the gift of home-crafted bouquets. There are also very special moments where I share my craft with others, whether showing my nephew how to make a daisy chain or arranging a vase with a friend with flowers from their garden. It is these joint activities with flowers that make the most precious memories.
James: Spring and Summer are quite busy times for my husband and me - looking after 43 sheep with lambing in May and all the aftercare that comes with it, plus our 6 ducks, 7 hens, 2 dogs and a goose (named 'Ryan' after Gosling!) so any spare time is absolutely treasured.
We obviously love walking with the dogs - and living in Southwest England we are very fortunate to have some incredible beaches near to us. There is something so freeing about being near the sea - we often take a picnic (or bottle of wine!) down to the dunes and meet up with friends and family.
But my other great passion in life is ceramics and I have a studio at home with a wheel and kiln. In summer I find I am a lot more prolific at making - perhaps as throwing ice-cold clay in the winter months is somewhat less appealing - but in the summer months, especially, it becomes my version of meditation. The studio looks out over the sheep and hens and I try to steal a few hours each week just to get in there and feel the clay in my hands. I'm worried less about what I make these days and try to just enjoy the process of making and using my hands. I find it so therapeutic and the perfect countermeasure to the stresses of everyday life.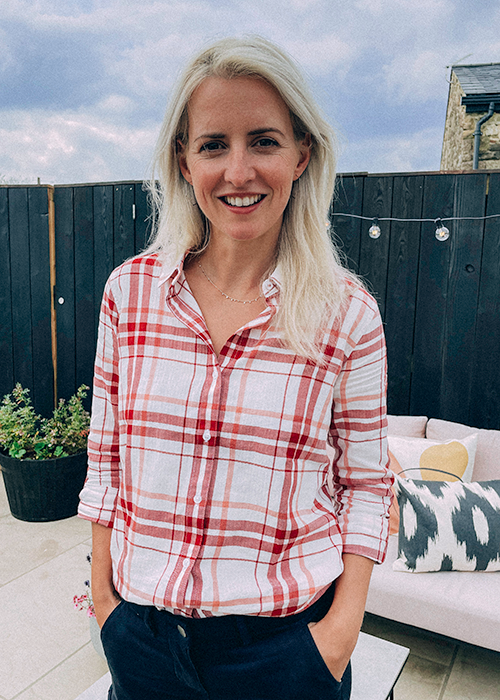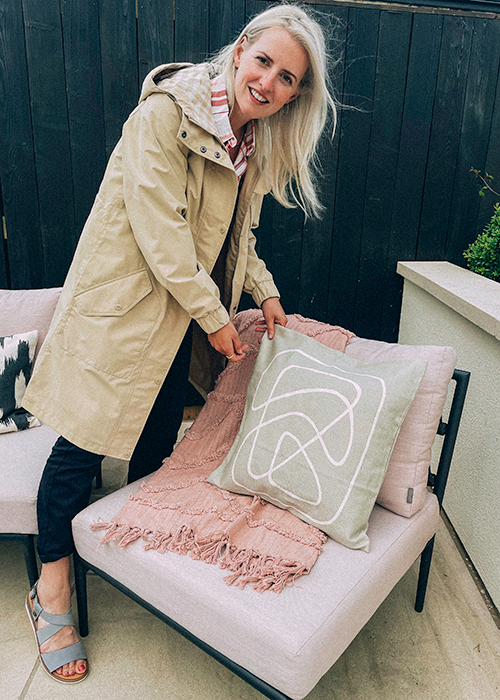 Why is it important to you to have something you're so passionate about as your hobby/job?
Katie: We all have to work a lot these days, so if you can earn money doing something you are genuinely passionate about it makes getting out of bed on a morning that little bit easier. It's also easier to stay motivated as you are doing what you love. Don't get me wrong, not every day is a good day - but on the whole, I get to work with plants and they always bring me joy - the fact that I can earn money from that is something I will always be grateful for.
Hazel: For me to remain inspired, productive, and inspired I must be passionate about what I do. I know that this is a privileged position to be in, many don't have this luxury. I try and remember this on the cold winter mornings when I'm heading off to the flower market, whilst London is sleeping. Owning your own business obviously makes it much easier to care deeply about your work too. I also think it's important to evolve and admit when certain aspects of your business no longer fulfil your professional or personal needs. I'm also an autodidact who loves to learn, there are infinite facts and techniques to discover about growing and working with flowers. I love the ephemeral quality of flowers; they are perpetually teaching me.
James: We are all programmed in different ways. No one can tell you what will make you happy as an individual - we have to find that out for ourselves and sometimes that can feel incredibly daunting, especially if it involves committing to significant change. However, when you do make those changes and suddenly you find yourself totally engrossed in doing the thing you love, the one thing that really makes you 'tick' - then I think that is where we can all find our passion for life.
For me, that passion lies with animals - and especially dogs. Seeing my dogs living their lives to the absolute fullest, the happiness in their faces (and wagging tails) brings me so much joy, and so in return, I think we all as dog lovers owe it to our dogs to give them the healthiest, happiest life we can. And so, it felt only right that my Barbour Way of Life guide should be dedicated to our trusted canine companions.
Discover our Barbour Way of Life campaign for more or shop the latest men's and women's collections to help you live the Barbour Way of Life this summer.