Styling Re-Engineered for Today AW20
AUTUMN WINTER 2020
To celebrate the launch of the AW20 Re-engineered for Today collection, which features a plethora of modern jacket styles inspired by Barbour's iconic archive, we've collaborated with some stylish women from across the country, to see how they style the range.
Each showing of one of three equally beautiful jacket styles, photographer Shini Park, writer and stylist Paula Sutton, and working mum/fashion & interiors enthusiast Kavita Mehta, tell us more about what inspires their style, and what they love about their passions and the autumn season.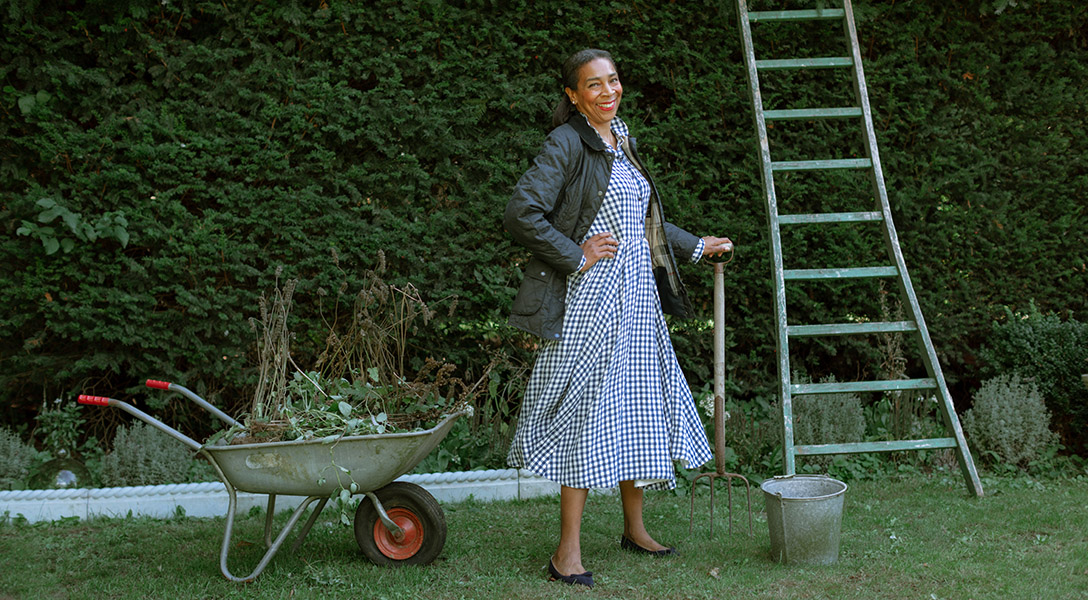 Quilts with Paula Sutton
My name is Paula Sutton, and I'm a social media content creator, writer and stylist living in the English countryside in Norfolk. I create photographic and written content surrounding my lifestyle and home in Norfolk. I live in a Georgian period property and spend most of my days styling products around the house and garden.
Lifestyle & Gardening
It all started from my love of gardening, baking and creating a curated interior style filled with a mix of vintage and antique furniture together with more modern finds. After documenting this through blogging and Instagram over several years, it's now turned from a hobby into a full-time career.
Autumn is actually my favourite time of year. I love the colours of the leaves on the trees, I love the beginnings of a light frost on the bright Autumnal mornings, and I love the comfort of coming home to a roaring log fire after a day out working hard in the garden.
I've evolved from being someone who wore heels all day whilst working at a fashion magazine, to a true country lover who enjoys nothing better than a long walk through fields and woods wearing boots and a wax jacket with my dog Coco. Whenever friends come up to stay, we always have a few spare pairs of wellington boots, and various Barbour jackets for them to borrow. Nothing keeps you drier or warmer - and they've become part of our essential country wardrobe.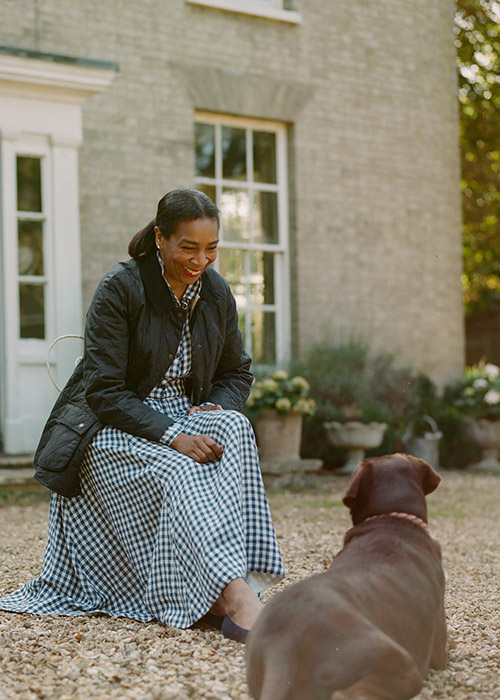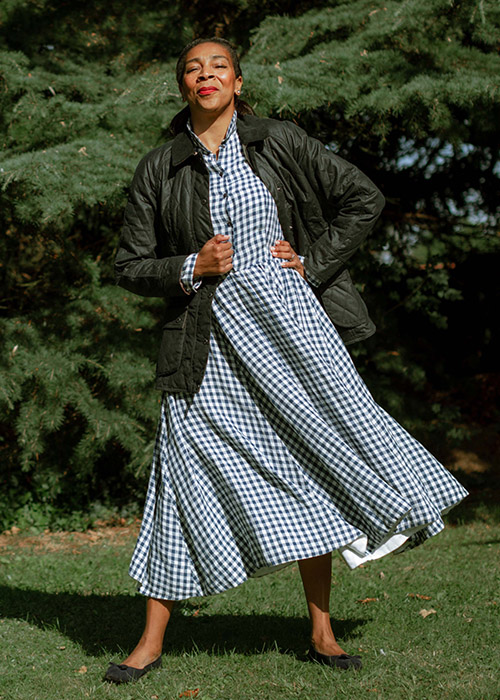 Country Style
I'm just as likely to throw my quilted jackets over a dress with brogues as I am to wear them with cords or jeans and boots. Quilted jackets are stylish, timeless, practical and warm - and of course, it also has a vintage quality to it which I love.
There's always a touch of elegance and glamour to vintage style. You can be wearing the most practical of workwear, but just add a brooch and a dash of red lipstick and suddenly you have that air of a bygone era that gives it a timeless sense of style.
Parkas with Kavita Mehta
I'm Kavita. I began my career as a fashion stylist and now I blog about fashion and beauty. I've recently immersed in the world of motherhood with two girls under two which is the toughest thing ever but I'm trying my best to take in my stride whilst sharing my journey on my channels.
Home Life
A typical day is hectic nowadays, even when I'm at home a lot. We're all up at 7 and immersed with the children, pretty much until early lunchtime which is more brunch time for them. I like to try and do some exercise whether it's Pilates or jump on the bike for 30 minutes on an ideal day. Then during nap time which is in the middle of the day, I treasure this quiet time to do emails or finish catching up on any work projects or run any errands. In the afternoon I like to get out whether it's a park or a playdate of some sort just to get that last boost, especially for my girls.
As we hit dinner time I feel like all hell breaks loose and everything needs to happen on time before we get any tantrums and tears. There's lots of time in the kitchen with food, snacks, music and dancing, then it's time for a bath, storytime and bed. Afterwards is our time to have dinner, catch up with my husband about our days and just chill and watch TV.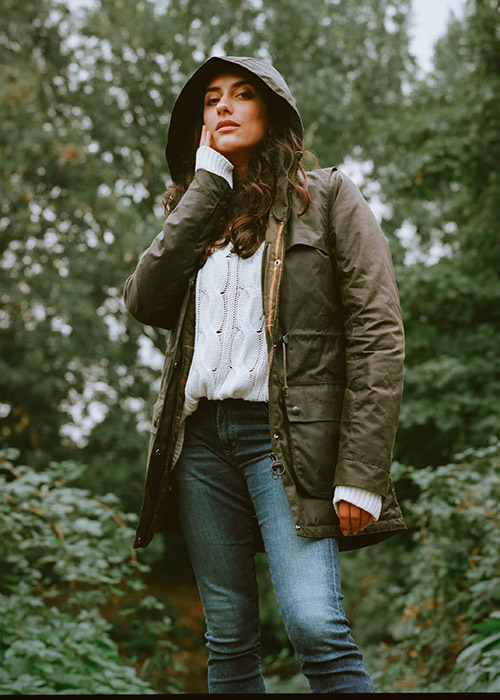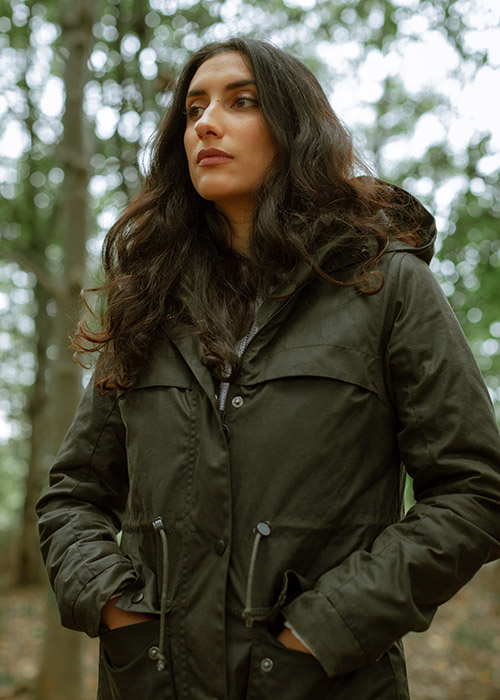 Autumn Adventures
I like to be outdoors in the fresh air. I do sometimes wonder what I'm doing living in the city with children but I've always wanted to be a city person as I love everything it has (or had) to offer. But I now yearn for time outdoors where I can see lots of green and feel fresh air. I think it does everything for boosting endorphins and just makes me feel inspired and generally better about everything.
I actually did gold Duke of Edinburgh and I used to go on these long intense camping trips, and I remember really wanting a Barbour jacket. I then bought my first vintage Barbour from Golborne Road in London when I was at university and loved wearing it because it felt like a staple in my wardrobe. We're going on a trip in a few weeks just with my family to Wilderness Reserve in the middle of nowhere and I cannot wait for long walks, with the children and our dog, the cool breeze, followed by long and cosy evenings.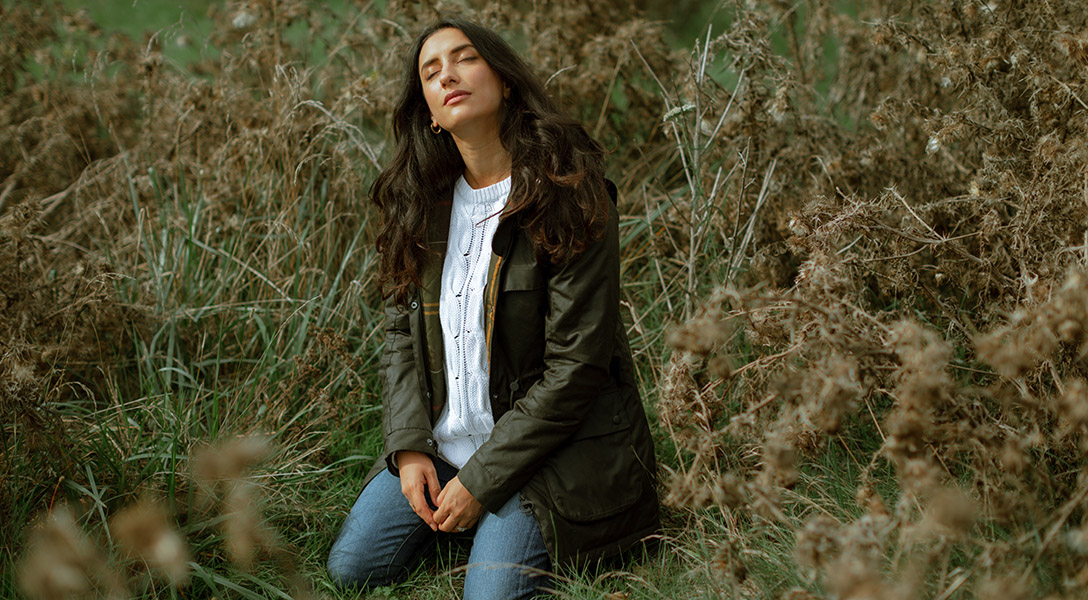 Military-style with Shini Park
My name is Shini Park, I'm a photographer and graphic designer, living and working between London and Copenhagen. I own a hardcover book series called CUBICLE and run a company called CUBE collective, which is a 360-degree creative atelier.
Work-Life & the Slow Pace
No two days look alike for me (lots of toes in different professions!) but my one constant is that my husband always brings breakfast in bed and we watch whatever TV series we're into at the moment for the first hour of the day. After it can be a full day of emails and creative work at my desk, or a day on set/location shooting for the next volume of CUBICLE, or I could be on my way to the airport!
Slow is truly the way to go, it heightens experiences, deepens relationships, richness all manners of taste. I personally try to do every experience twice - first to feel the rush and excitement of novelty, then a second time to enjoy the smaller, more mundane details I may have missed. It's not always possible but it's the one secret to life I truly recommend.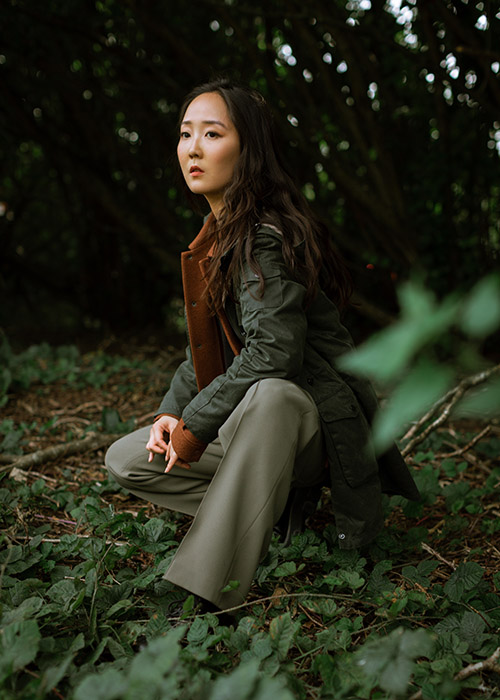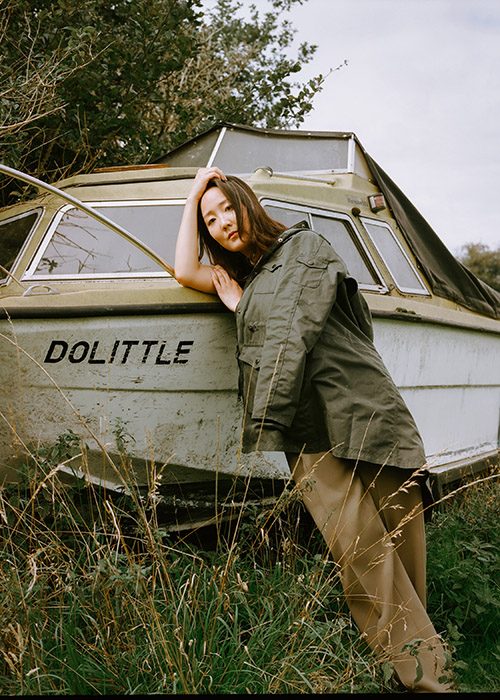 Travelling With Style
Travelling a lot and always being on my feet and in the elements means that my clothes also need to reflect this lifestyle. So I require that my clothes too can work in different climates and social scenarios. I always opt for a tailored menswear-inspired basics as a foundation, which I build little quirks and romance on top. For example, I love a military element to give a romantic number a rough edge, or a sleek pair of heels to an otherwise masculine look.
Military-style is fundamentally designed first and foremost with function in mind, so it can slot into any wardrobe as an eternal classic, but it's also incredibly charismatic and fashion-forward when styled in a certain manner. I think military style pairs beautifully with a clean-cut tailored piece, or even with denim in a sort of 'punk' attitude. I personally love finishing a good tailored look with a rough military-style top-layer, which really adds a final layer of nonchalance.