Barbour Pop Tartan Collection: Solly Ian-Sangala
Solly Ian-Sangala
spring summer 2019
From single-handily dominating the playground tuck shop, to launching a leading clothing supplier by the age of thirteen; Solly Ian-Sangala is a born entrepreneur. As founder and ex-CEO of AttireX, Solly knows fashion, and in his new line of work as a highly sought-after content creator, he most definitely has an eye for style. We met with Solly within the bold and buoyant setting of the Charlotte Square Hotel in Edinburgh, to discuss summer styling and the Pop Tartan collection.
You launched a clothing empire at the age of 13, how did you do it?
I was very lucky enough to not have a lot growing up, which made me strive for more. My mum used to give us £2 a day for lunch, but with that money I refused to buy lunch, instead, I bought sweets to sell in school. Subsequently, the £2 became £4, then £8 and so forth. From there on I went onto use the money I had amassed to create AttireX, which went on to supply the likes of Sainsbury's, Ducatti and Starbucks.
Can you describe a typical day (if there is one) for you?
Haha, no day is typical for me, every day is different, and each has its own challenges. I try to make sure I am not doing the same thing every day so it keeps me interested and on my feet.
What made you change for a career in content?
The pressures of having a business and being a leader at such a young age are huge. As much as I wanted to be "successful", I wanted to be happy and creating content brought the best of those worlds.
What do you love most about your work?
I relish meeting new people. If there was one thing I could take from this journey, it's the powerful relationships I have made through the amazing experiences. Being a creative keeps me on my feet and I am able to get out there and meet a lot of other like-minded people, especially through the phenomenon of social media!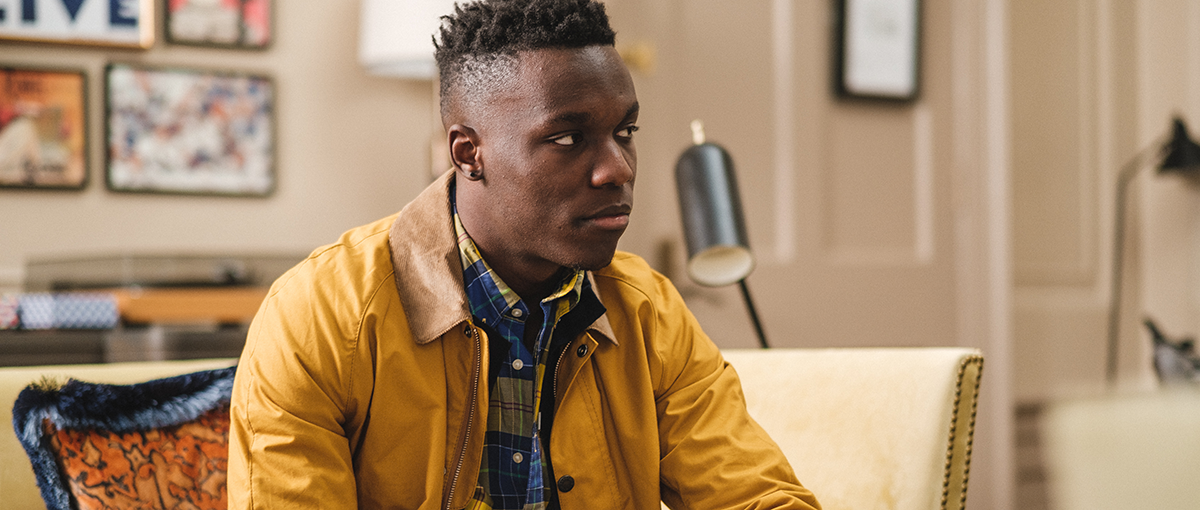 ---
Who/what are your greatest inspirations?
I am a huge fan of my mum, she taught me a lot growing up. From courage to hard work, she's someone I greatly admire. In terms of style, I really like Alexander McQueen — an icon in his own right.
What gives you the confidence to step out in style?
Knowing I can inspire someone out there who may not be confident to wear what they want for whatever reason — this keeps me going. I believe there aren't any boundaries when it comes to style, it is well and truly what you make it. If you like something and feel comfortable in it, you should own it!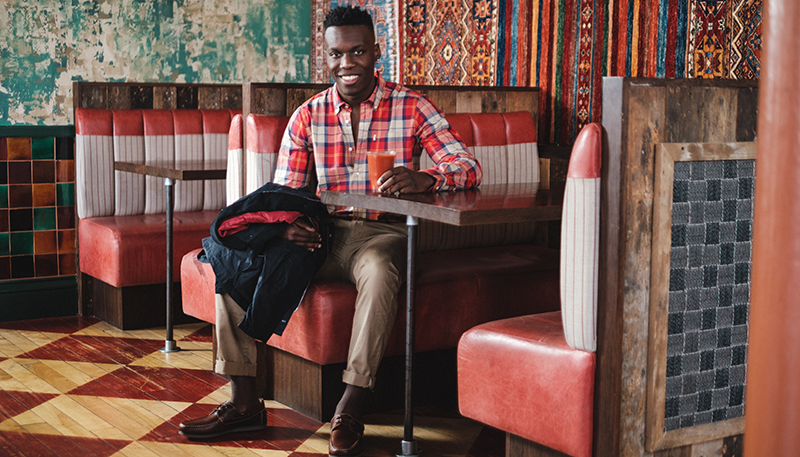 ---
---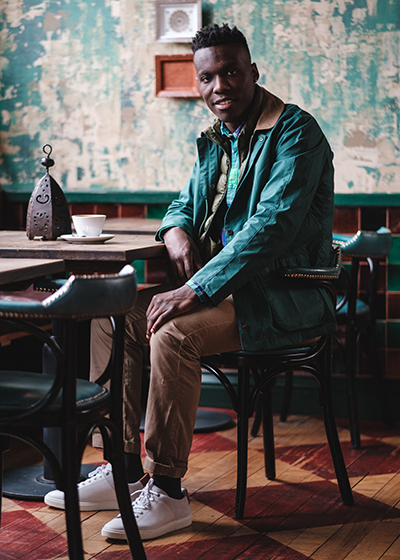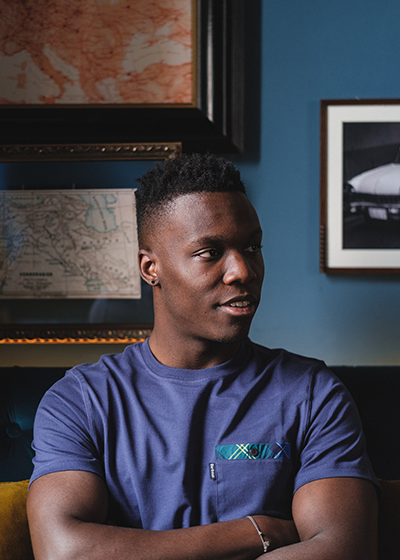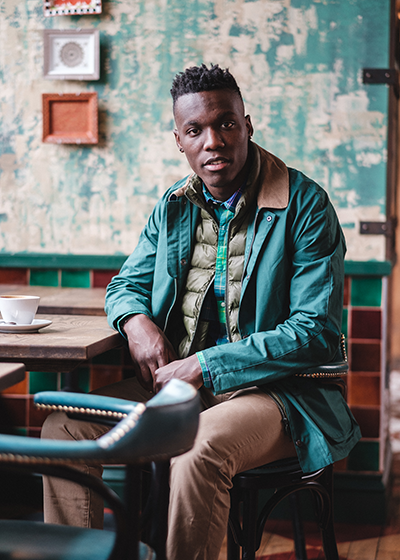 ---
What is your greatest tip (or tips) for those still seeking their own style?
As mentioned before, if you like something and feel comfortable wearing it, you should own it! If you're not sure what you like, think back to when you were a child, what are your favourite memories, your favourite smells? What do you really stand for? And what story are you trying to tell if any?
What is your favourite thing about the Pop Tartan shirts?
I will always scream this, but tartan is one of my favourite designs. The rich heritage and versatility make it one for everyone's wardrobe and it's a design I'll be championing for many years to come!
How would you style the shirts for the perfect summer look?
I really like smart casual, and you can never go wrong with shirts paired with casual chinos and a Chelsea boot or fresh white trainer. For something smarter, I'd recommend going for a red tartan shirt paired with a black suit. Red is powerful and the Pop Tartan range is due to get stares for all the right reasons. When going for casual, I'd recommend layering. We all know some summer days aren't really summer days in the UK, so having extra layers is important to keep warm. A simple white T-shirt underneath an unbuttoned Pop Tartan shirt (any colour), paired with chinos or jeans, is a killer combo.
Plenty of us shy away from bolder colours, why should we wear them more?
Colour is amazing. I love that different colours can portray different moods and different feelings. I think everyone needs to wear colour because it brings out personality a lot more and makes everyone feel happy.
Learn more from our catch up with Solly at Charlotte Square Hotel and discover the Pop Tartan collection.
---