Barbour Fragrance Launch: AW21
AUTUMN WINTER 2021
With the season of new beginnings fast approaching, we are proud to introduce a collection of timeless fragrances, stylistically crafted with a contemporary aesthetic especially for your #BarbourWayofLife.
Inspired by our love of the outdoors, two new fragrances - Barbour For Him and Barbour For Her – will launch in store in late October, and feature a unique blend of nature inspired base layers, paving the way for a smooth transition into cooler weather.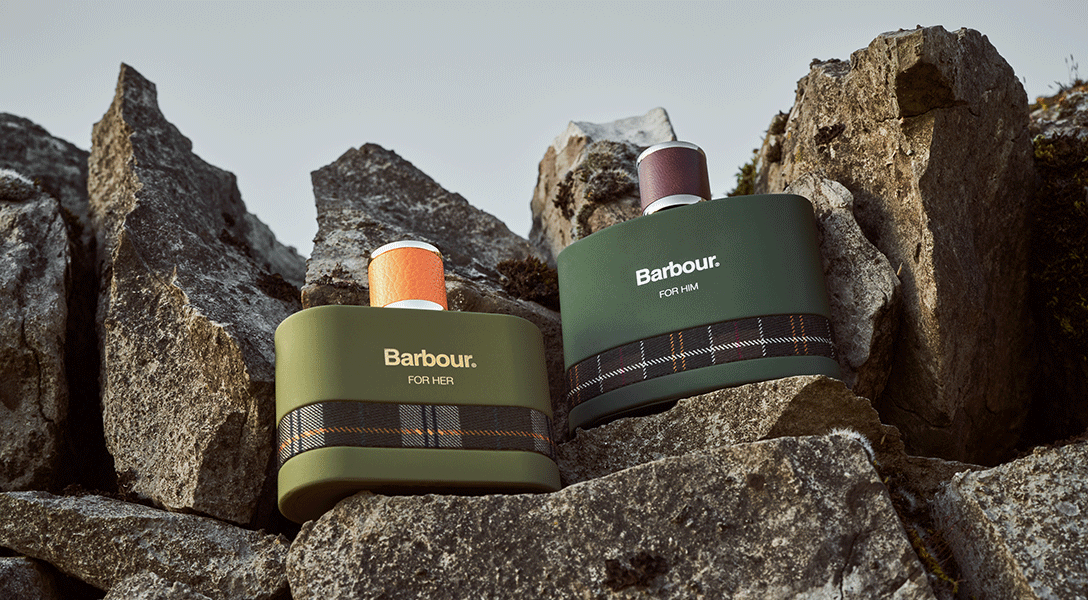 Above: Barbour For Him and Barbour For Her
Barbour For Him and Barbour For Her
A nod to Barbour's Scottish heritage, the Barbour For Him fragrance contains a blend of woody notes of cedar, guaiac wood and vetiver, mixed with amber and musk for depth and warmth and topped with a sharp citrus top enhanced by a spicy heart of cardamom, baies roses and black pepper.
A classically timeless scent, the Barbour For Her fragrance is an homage to the British meadows. Crafted from a jasmine and tuberose floral heart, the fragrance is grounded by a gourmand tonka and orris base. At the top, a blend of citrus and green notes infuses the perfume with a refreshing sense of calm energy.
Inspired by your #BabrourWayofLife
Synonymous with the British countryside, our new range of fragrances are a continuation of our rural roots, making them the perfect accompaniment for a relaxed weekend getaway, or for spending time with friends and family.
The influence of Britain's natural environment, including wildflower meadows ablaze with colour and fragrance, and musky forests packed with fresh plant life, lays the foundation for adventure.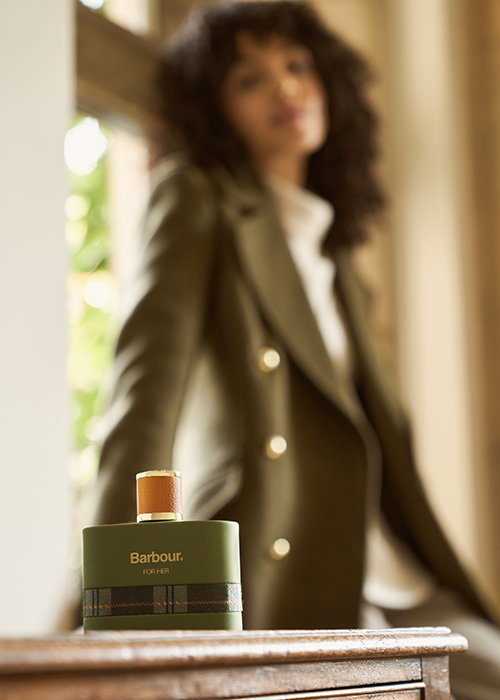 Strong, sleek and stylish design
Each stylish glass flask shaped bottle is overlayed with a signature wax finish and features a bold contrast tartan trim to reflect Barbour's Scottish roots. Designed with an attention to detail, the cap is engraved with the Barbour logo on the top and embellished with a leather strip for an extra touch of elegant simplicity.
The fragrances are available in bottles of 100ml for daily use and 50ml for practicality and are all engineered to be refillable.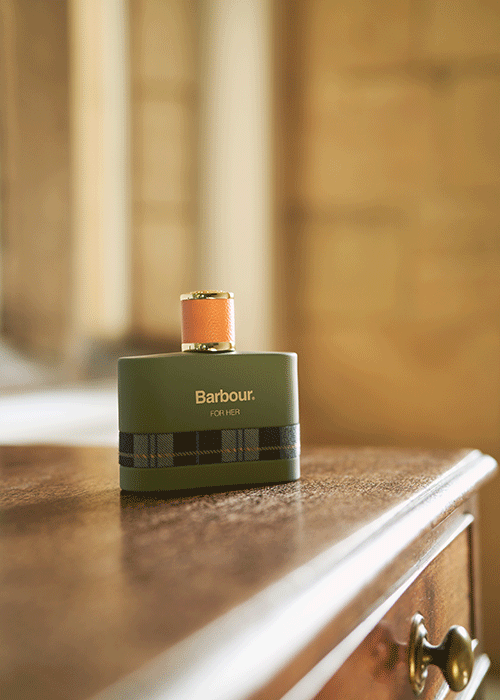 From a long country dog walk on a crisp winter morning to a long-awaited festive staycation in the stretches of Britain's greenbelts, whatever your adventure this season, for fragrance, It Could Only Be Barbour.
Discover more about the fragrances here, or shop the collection.